While you can't gift that special St. John's University student in your life a normal semester, you can score them some university-themed merch they would actually like! Add some school spirit to your holiday festivities, and spice up the usual key-chain bookstore gift for something different this year. If any Johnnies find this article, nudge it in mom and dad's direction!
Check out the 10 best SJU merch to buy for the jolly Johnny in your life.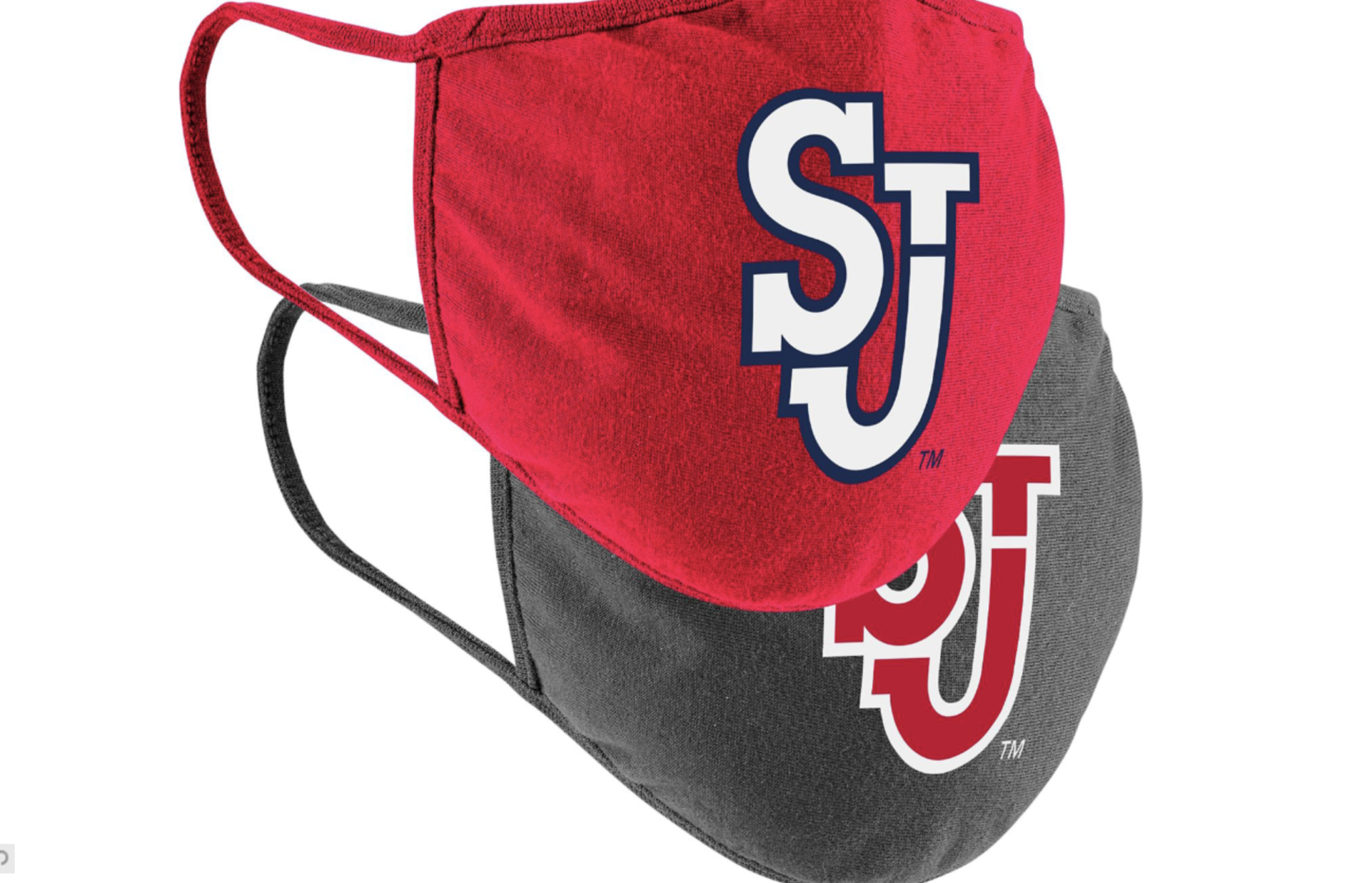 Stay safe this winter and rep your school in style all at the same time!
"In these trying times, I think it's important to show some school spirit outside of campus and wear my SJU logo mask. I would love to give one of these masks to a fellow student or family member for Christmas because it's a small gift that can keep on giving, and why not rock St. John's on your mask?" St. John's University junior Peter Johnston said.
Whether you like understated gray masks with a small SJU print on the side, or a red and white Johnny face mask perfect for a walk around campus, head over to the online bookstore and pick your favorite six-feet-apart present.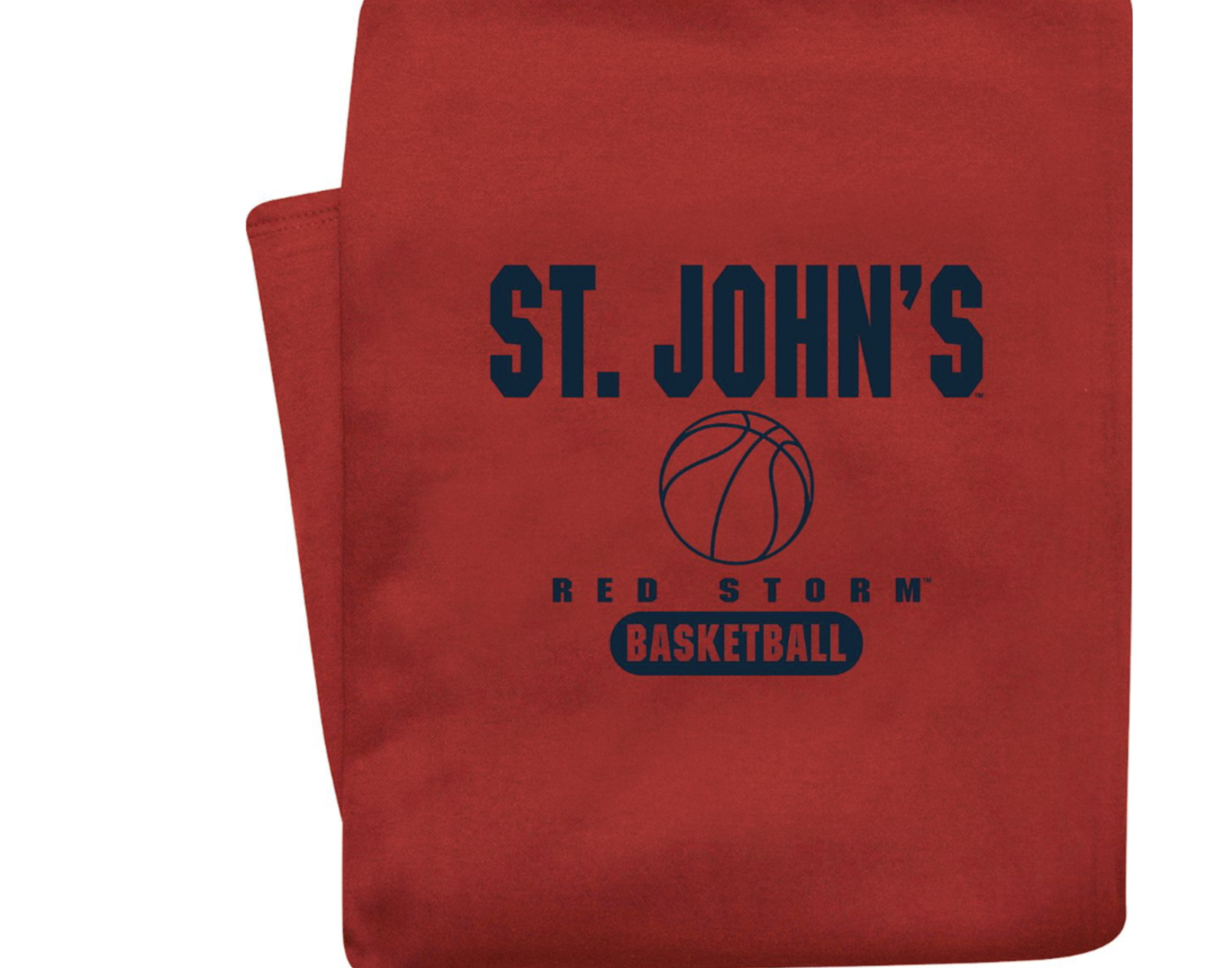 With the winter blues approaching, snuggle up with your loved ones under a fluffy red St. John's University fleece blanket. For sports fanatics, you can even score a red or gray Red Storm basketball blanket perfect for settling down to watch a game.
"I would love an SJU blanket! I got one freshman year and I still have it, and you can never own too many blankets," St. John's University junior Dina Said said.
Also, if you ever took a much-needed snooze in between classes, you know this SJU blanket is a renowned car-nap necessity.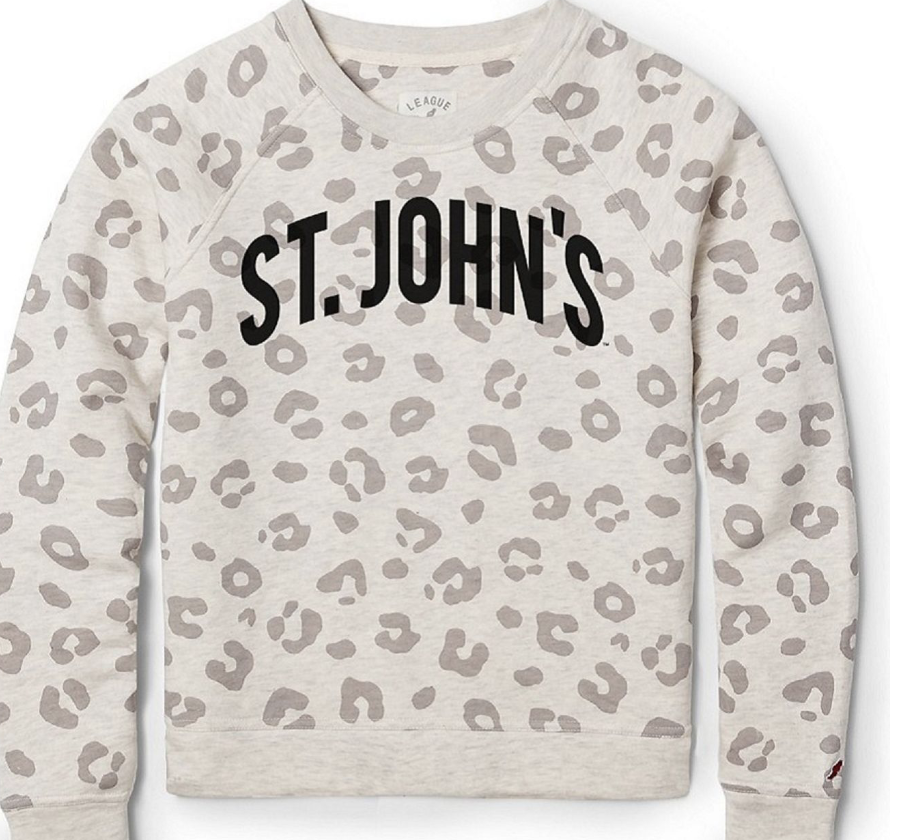 University crewnecks recently became a fashion statement, and who could say no to an oversized hoodie and leggings in this cold weather?
"I would really want a cozy St. John's hoodie to wear during the winter," St. John's University junior Dania Twam said.
Choose from an array of alumni sweatshirts, thermal pullovers for workouts and even cheetah-print SJU crewnecks to rock on Zoom from the comfort of your bedroom! You can even purchase cropped hoodies if you feel really trendy.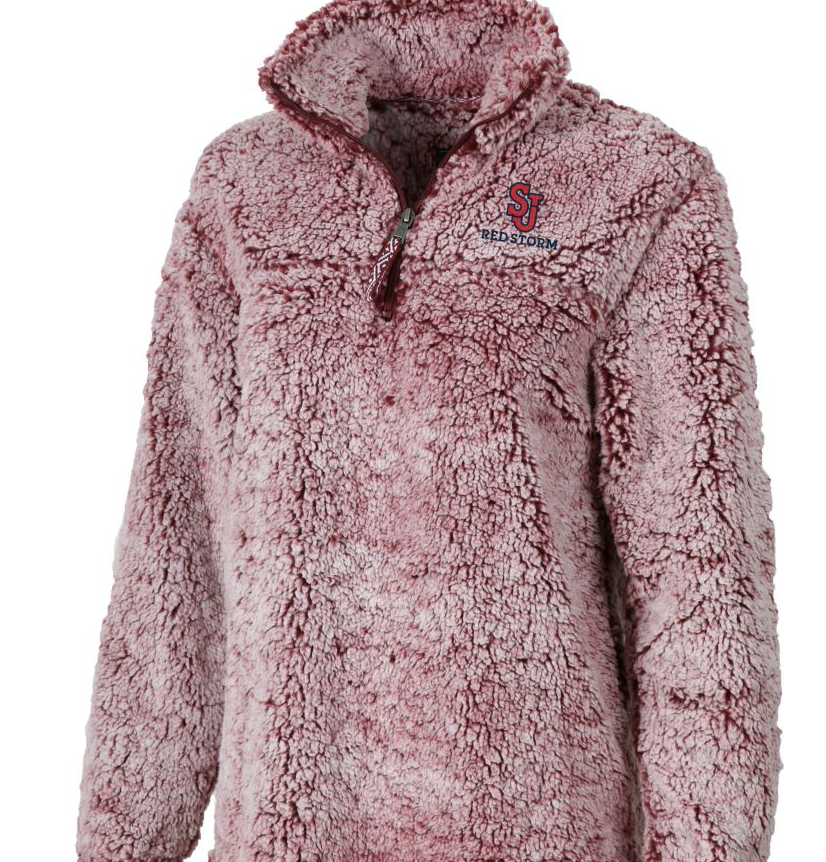 What's super fuzzy and full of school spirit? (Sorry all Johnny Bird mascots, it's not you). A St. John's University Sherpa pullover!
"I really like the Sherpa pullover on the SJU website, especially because it looks super cozy and it doesn't have a huge St. John's symbol with a lot of writing," St. John's University junior Samantha Haynia said.
Offered in wintery colors like "smoke" or "snowy garnet", this fluffy and warm school Sherpa will guarantee all students stay warm running from class to their dorms.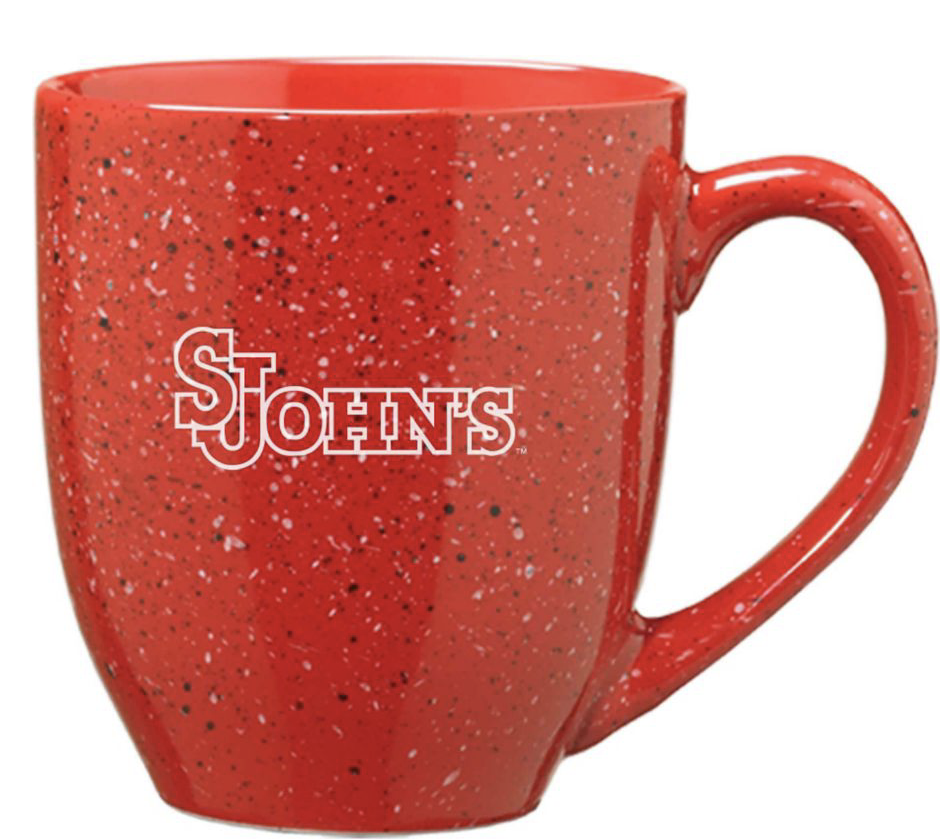 Always a bookstore classic, no St. John's University student can go wrong with a school mug during the holiday season.
"I've always been a coffee and tea fanatic with a love of mugs, yet four years into my time at St. John's I still don't have one to represent it," St. John's University senior Jennifer Tenuto said. "A mug would make a great addition for those around you taking online classes, possibly still in pajamas."
With alumni and parent customization, ceramic and thermal mugs and even special mug-and-coaster sets, SJU covers their students for all their cozy cup of Joe needs.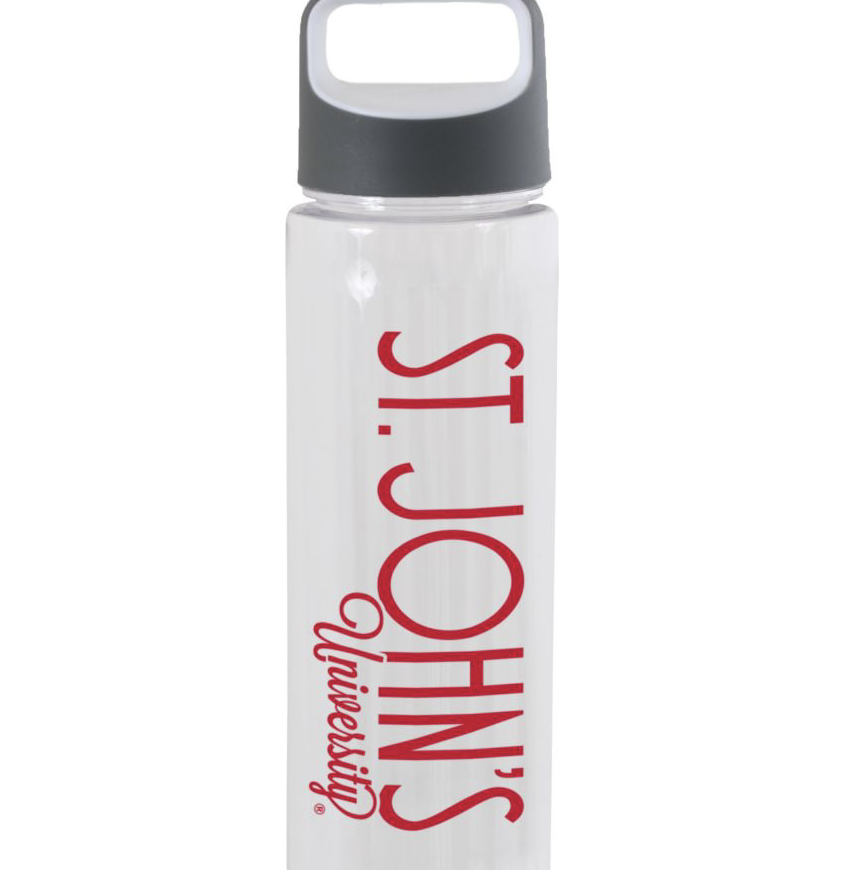 Let's save the planet and our body with an environmentally friendly gift: a reusable St. John's University water bottle.
"Water bottles are a perfect gift for friends or family because it can remind them to stay hydrated while giving them a fun way to do it," St. John's University senior Stephanie Keane said. "Plus, they can be reminded of you every time they use their water bottle, so it's a win-win!"
Whether you use the bottle to work out, or to drink your eight glasses of water to combat all those long hours on Zoom, think of it as a gift to you and Earth both!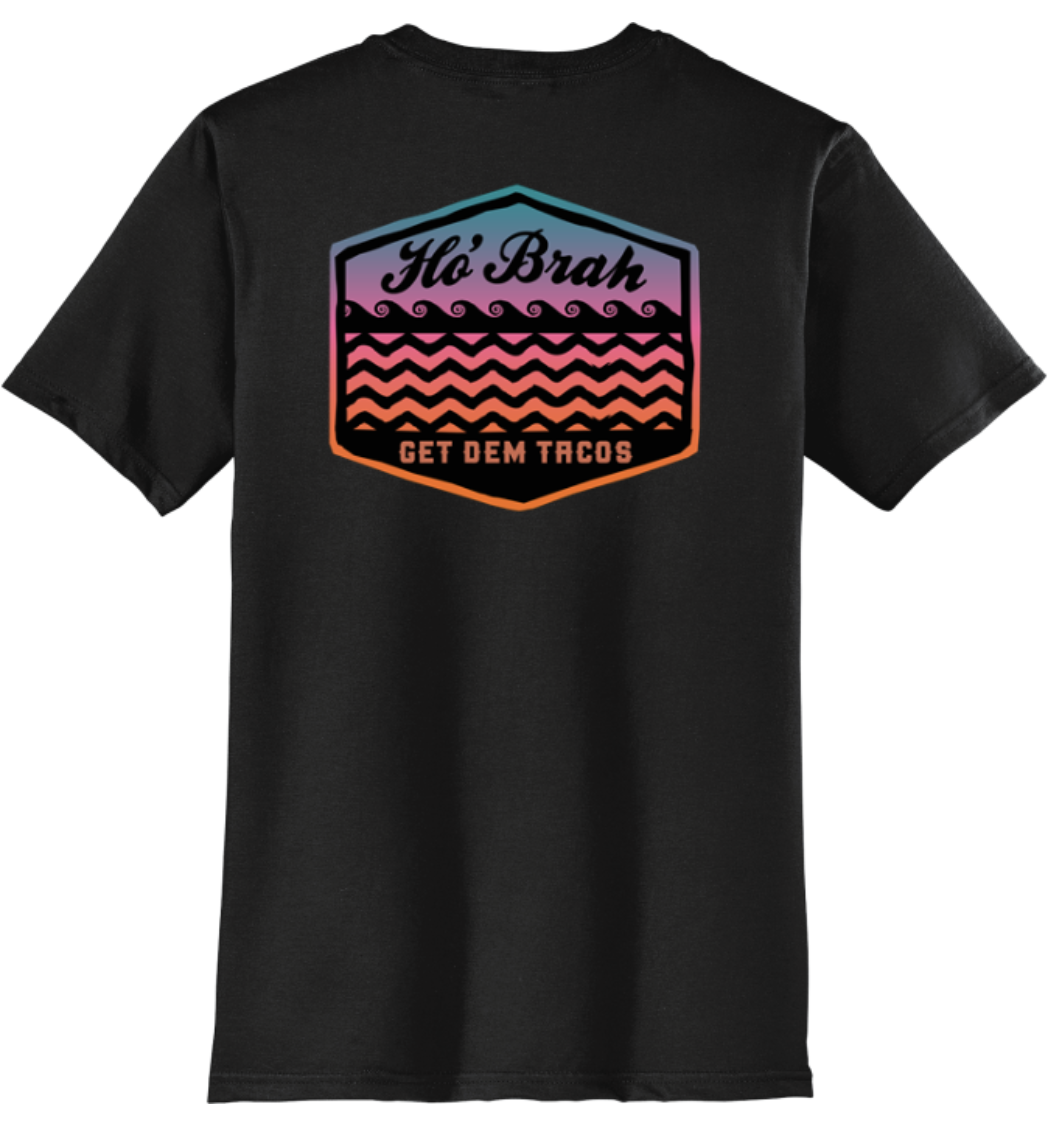 The key to any student's heart this semester? Food—and lots of it! Scope out Ho'Brah, an off-campus Johnny favorite, and grab a gift card to supply all the Mexican food necessary to get your college student through finals week.
"Another good gift is a gift card to Ho'Brah, because who doesn't love a good chips-and-guac combo to help them feel better after a day of studying?" Keane said.
Check out the taco joint's T-shirt merch store too, and dibs on the nachos! Oh, and the fish tacos. Actually, just send out the whole menu.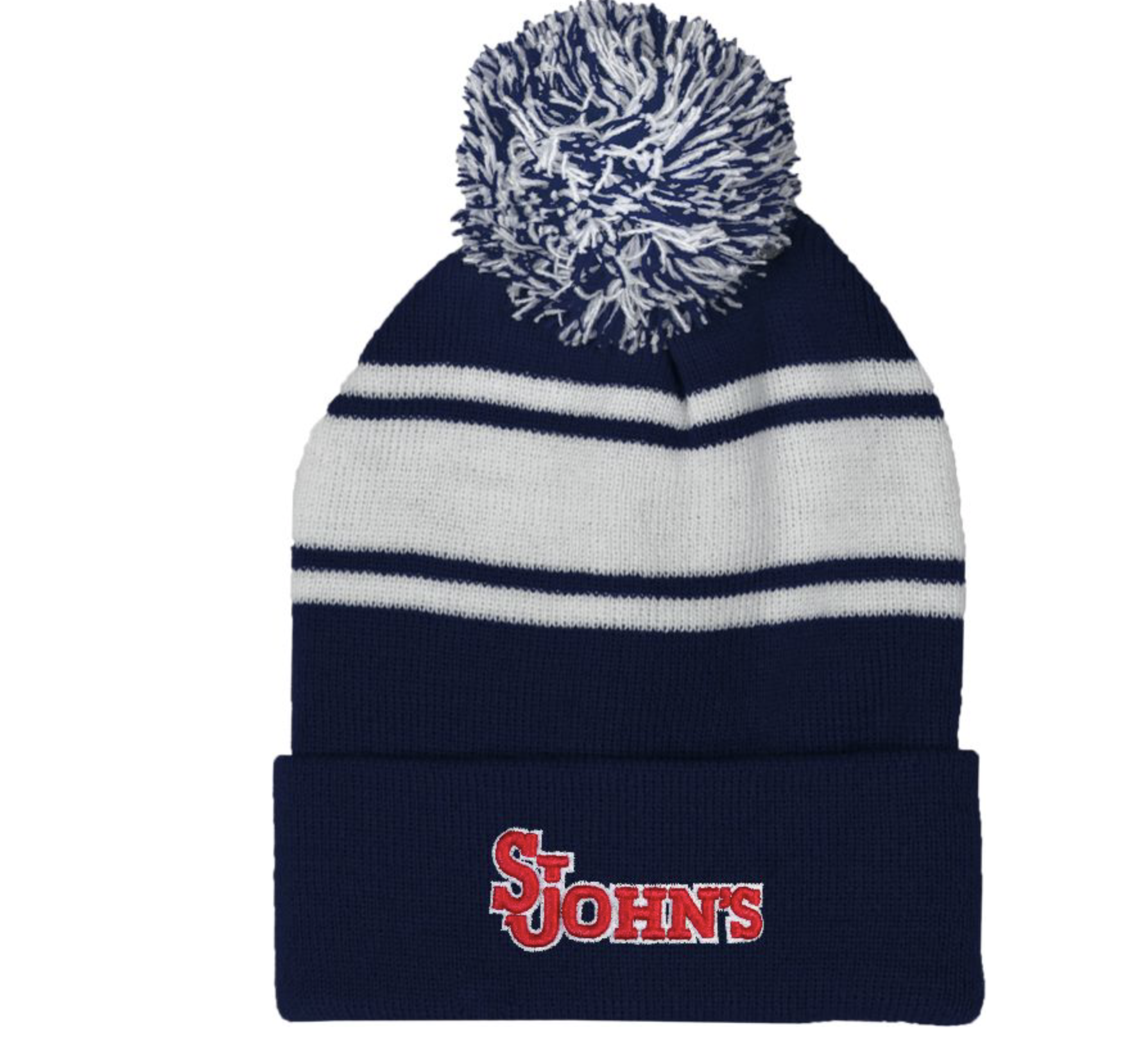 Hat's off to all SJU lovers! If you fell short on school spirit this year but your parents still show your university some love, check out the gift shop with mom and dad in mind.
"For some reason my dad really likes beanies. It doesn't even matter what's on it, he just loves them! I think one of the beanies from the St. John's University bookstore would be a pretty great Christmas present for him, especially the ones with the little pom-poms on top which are his favorite!" St. John's University senior Chiara Mauro said.
Stock up on baseball caps, beanies, bucket hats and SJU scrunchies galore at the St. John's University's bookstore this holiday.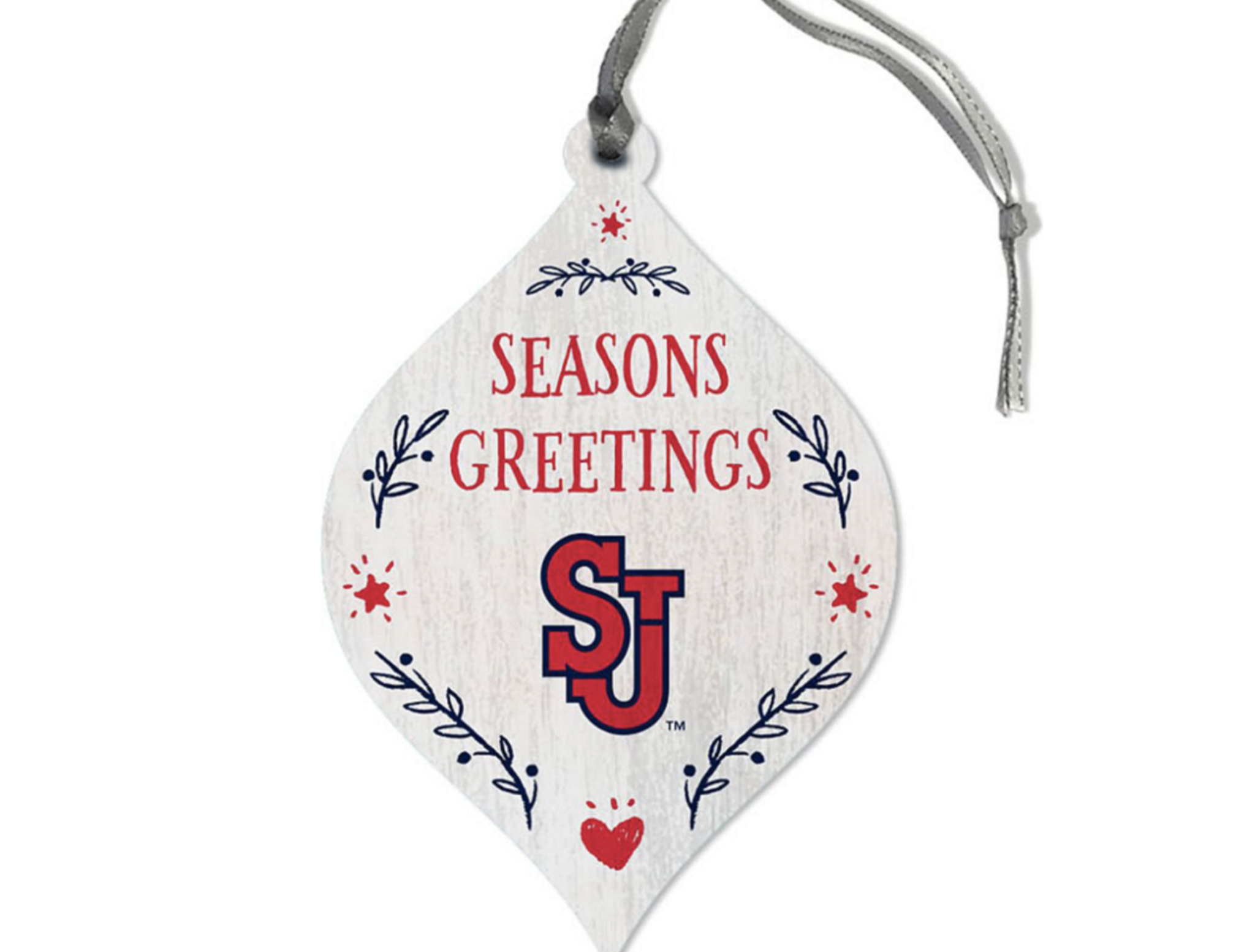 Calling all sentimental gift givers and recipients alike: this holiday season is all about family and togetherness (even if you can't physically be together!).
"My mom loves gifts that remind of her of certain big moments that happen to my sister and I. Since I'm graduating this semester, I think an SJU ornament to celebrate my graduation would be a nice memento of my achievement for her," Mauro said.
Show some love to the proud parents and graduates in the family with St. John's University patterned ornaments, Christmas cards and special SJU 150th anniversary memorabilia.
10. Pet Supplies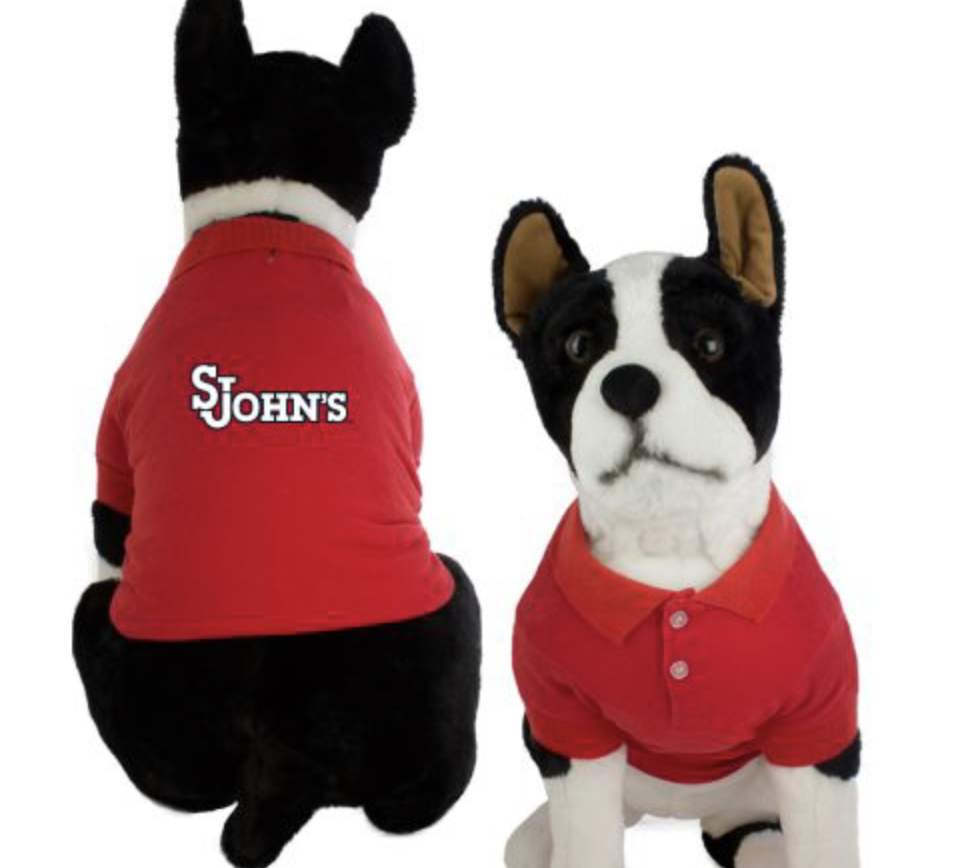 Assignments may come and go, and stress might last for the entire semester, but a pet's love will stick with you until the end. For both cat and dog lovers, find SJU themed ceramic food bowls and puppy polo shirts, as well as a classic black St. John's University pet-sweatshirt so you and your four-legged friend can match in style. Thank your best furry friends for all of their emotional support during Zoom University with a special St. John's gift they'll definitely wag their tails too!