You take a deep breath. Click. You've just scheduled a four-hour chemistry lab. You think to yourself, "This is gonna suck," "When am I supposed to eat?" and "Ugh, this is going to be so hard." I once had the same thoughts. But as daunting as intro chemistry labs look, with the right steps it really won't suck that bad. Before you head off to the lab, review these tips that'll help you receive a good grade and also help you (somewhat) enjoy it.
1. Pre-read the lab before going to class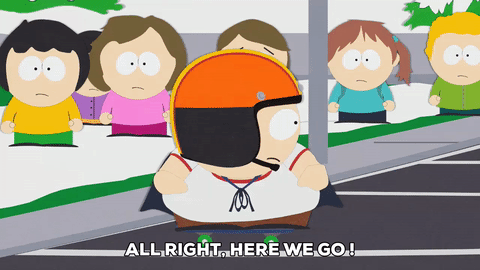 No one ever reads the required reading the professor assigns before class. But in chemistry lab, pre-reading can be the difference between receiving an A and a B. Many professors require you to take a pre-lab quiz, and by reading the lab introduction and directions in your textbook, you can basically find all the answers. Reading before class isn't not only an easy grade booster, but it also helps you finish the lab quicker since you already know what you need to do. You'll thank yourself as you munch on your Chipotle bowl while everyone else is still in lab suffering from confusion. "The best way students can do well in lab is to be prepared by reading the material in the lab manual ahead of time," Penn State University Chemistry TA Briana Laubacker said. So whether you read the lab the night before or while you're walking to lab, just get it done.
2. Take advantage of the people around you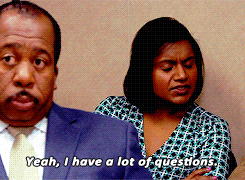 Don't be that guy or girl staring around the room waiting to understand which beakers and test tubes to use. Being confused makes any chemistry lab feel longer and puts a "idk my bff jill?" sign on your head. Take advantage of the people sitting near you and pair up. Get super close to your lab partner. And by that I mean, make sure you're on the same page with the assignment. All that one-on-one time can easily create some sexual tension, but make sure to table the feels for after lab. Work together to figure out problems and even split up the work (even though this may not be allowed, I won't tell if you won't!). Plus, suffering through a chemistry lab with someone else that understands your pain is obviously better than working by yourself. If the both of you realize an experiment has flown over your head faster than a fighter jet, you can always consult your TA together. "Asking the lab instructor or TA whenever they are unsure of something helps a lot," Laubacker said. You won't even need to feel embarrassed to bombard your TA because your lab buddy will be right beside you.
3. Keep a Clean Notebook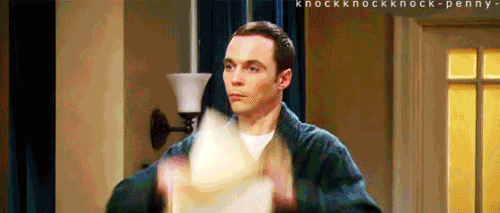 Reviewing for midterms and final lab reports becomes 10 times more complicated if you have a journal with writing and scribbles all over the place. How will you be able to tell the difference between doodles of trees and actual chemical bonds? Keeping a clean notebook helps you keep track of all your data and makes studying easier when you are going back to review your old data. Some TAs even grade your lab book for cleanliness and structure. An organized journal gives you easy points to boost your grade too.
4. Wear Proper Lab Clothes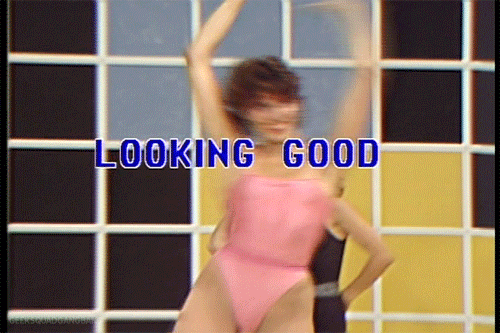 Nothing's more embarrassing than being sent home because you showed up to lab wearing flip flops. On the day of lab, have "duh" moments picking out your #ootd. "Should I wear this scarf? Oh wait, duh, no this is probably going to fall into a flame and set me on fire." Stay away from what's fashionable and choose an outfit that you don't mind getting stains on. You also need tie that hair back (work that up-do), wear closed toed shoes and avoid any cute accessories that might fall into a flame or toxic substance. Save those looks for when you want to impress your new lab partner at a party, not when your mixing stinky chemicals in a dirty lab coat and huge, dorky safety goggles.
5. Most importantly, HAVE FUN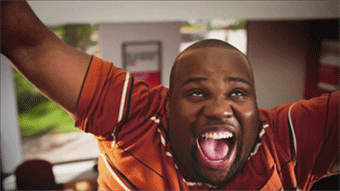 Having fun in a four-hour class sounds absolutely insane. But sitting around hating your decision to pursue a science major, glaring at your lab partner and constantly thinking to yourself how many episodes of Narcos you could've watched in that time only makes time pass slower. Embrace your choice of studying and exploring the world of science. Be awestruck that two clear chemicals make a purple one. Get excited to look like a real laboratory scientist in a lab coat and safety goggles. And lastly, get pumped that your one step closer to your career and to achieving your goals.