To vacation or not to vacation, that is the question. And it's an easy one. Between a dragging internship or job and the boredom of being away from all your college friends, we all need a getaway plan this summer. Whether you recharge best surrounded by beach babes or curled up with your favorite book, you can find the trip that's best for you. The options are seemingly endless, yet most people are bound to opt for one of the following. So here's an idea of what to expect of your summer vacation trip this year.
Vacay with the Family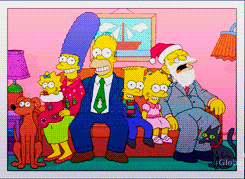 Pros: You're not paying, there's next to no chance you'll run into that annoying chick from philosophy class, you get to pick on your sister (who you secretly missed), and you're not paying. Plus, if anything happens, you've got the best support group right there with you. Senior Katie Schwarting was on vacation in Florida with friends when the worst happened: "I had to get medicine for chemotherapy patients because I had burned a hole in my esophagus by dry-swallowing doxycycline." Anything can happen folks, but moms never fail; I'm pretty sure it's been scientifically proven.
Cons: Depending on your parents, there may not be much liquid fun on this trip, it may be to some place you've been a million times (or worse, for educational purposes), and you will inevitably get a life-lesson lecture regarding a decision you've made since moving to college.
Verdict: It could be worse. Let the 'rents spoil you for a few days! Even if it does mean they'll keep tabs on you like you're 16 again.
That Random Place with the One Cool thing you want to do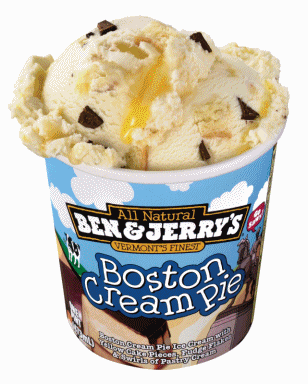 Pros: Whether it's Waterbury, Vermont, for the Ben and Jerry's Factory or Lynchburg, Tennessee, to visit the Jack Daniels Distillery, you will take some great pictures and goodies from your trip and get to cross it off of the bucket list. If you're like junior UVA baseball catcher Robbie Coman, it's going to spring training at Busch Stadium in St. Louis. If you're into sports and beer, you can't beat this one. "It was a blast, I would definitely recommend it. Oh, and I sometimes skipped school to go," Coman said. Always a pro.
Cons: If you search these towns on Google, the only results are related to that one factory/distillery/stadium, etc… So, unless you plan on spending every day eating Americone Dream and Cherry Garcia, this trip may be boring.
Verdict: Definitely go, but maybe just for a couple days.
Volunteer trip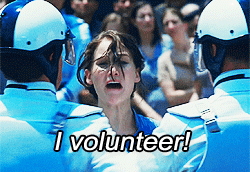 Pros: Helping people in need is a worthwhile way to spend your time. Plus this will look great on your resume. It screams "I elected to be philanthropic when I could have partied on a beach!"
Cons: These generally entail a supervisor, chaperone, or some authority figure that will inevitably make you feel like you're in elementary school. Plus, not being able to do what you want or go anywhere by yourself, and sticking to a regimented schedule get a bit irksome after a few days.
Verdict: Tolerate the annoying qualities of this trip because it is a definite "GO!" You won't ever look back on volunteering with regret.
Visiting School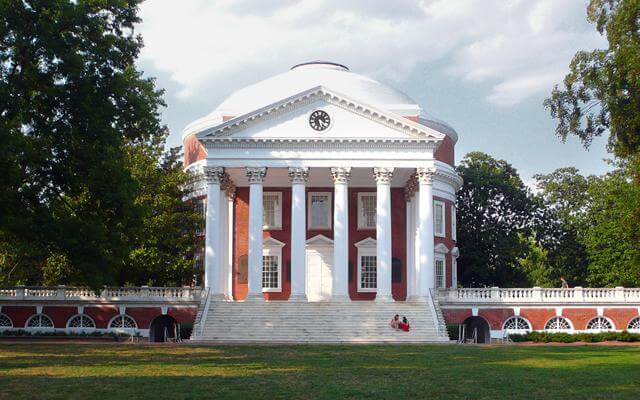 Pros: This is basically going home with no parents. You get the apartment all to yourself, can binge-watch Netflix, eat whatever/whenever, enjoy bars with room to breathe, and maybe nurture a friendship with that one kid who stuck around too.
Cons: It gets pretty lonely if it's not a big party week. Plus it can be a huge tease to realize you have to go back to whatever responsibilities you've undertaken this summer.
Verdict: Only go for those big events you can't bear to miss. Let yourself feel excited to return, as opposed to bummed by the ghost-town that is a college campus in the summer.
Road Trip with BAE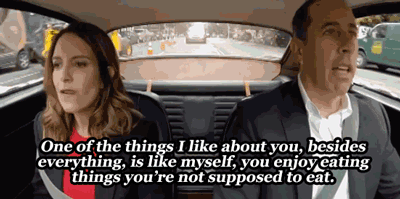 Pros: Congrats on getting someone in college to be serious enough about a relationship to spend a vacation at least partially sober with you. That's a feat.
Cons: No privacy, no emergency escape, you have to tell them every time you need to stop for the bathroom, and car games get old fast.
Verdict: Be sure you're in a long-term committed relationship before picking this one. You don't want to find out a deep dark secret about someone on this summer adventure.
Visiting Grandma

Pros: The best meals, some shopping and zero pressure to diet for that bikini bod. You're bound to hear about how great you are and how much you're loved. This is the perfect trip for a confidence boost—especially if that internship is a lot more pressure than you anticipated.
Cons: Your stories when you get back to school might be dull, and there won't be much partying. Plus, grandmas can get a bit "naggy" after a while.
Verdict: This is the definition of quality time—take advantage of it while she will still treat you like a kid.
Caribbean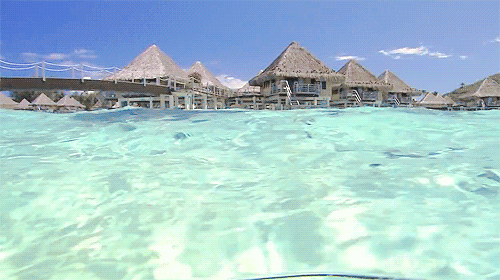 Pros: You will successfully convey a statement about being too high-brow for the college-priced vacation, and you probably won't have to deal with any overly intoxicated masses of people for the entirety of your trip. Also, the water will be crystal clear, so no worries about starring in "True Life: Jaws" on your stay.
Cons: Your bank account is officially in the red. Whoops, thought that meal was part of "all-inclusive?" Think again! You may also get this weird sense of FOMO when you don't encounter any of those overly intoxicated crowds. Another downside, if you're a thrill-seeker like senior David Fontenot, is that the lack of a shark encounter may actually be a turn-off. "If you see a big one swim up obviously you get out but with little guys you just keep your toes out of the water," he said. Casual…
Verdict: If you're making bank, why not? Paradise is almost always worth the extra bucks.
If the prognosis for this year's plans isn't what you hoped, at least you have a whole year to perfect your itinerary for Summer 2016. Happy travels (or stay-cations!).