Aspiring writers searching for an inspirational story and message, look no further than Benjamin Alire Sáenz. We live in a time when parents often look down on young writers' aspirations.
"It takes a lot of courage to say to yourself: I want to be a writer," said Sáenz. The PEN/Faulkner Award winner insists his success came through persistent practice and discipline. After receiving a Wallace Stegner poetry fellowship award, he attended Stanford to further polish his skills.
Like many success stories, Sáenz didn't immediately hit a pot of gold. "I remember all the rejections. I remember saying to myself that this just wasn't going to go anywhere," said Sáenz.
Then came his first big break, a Wallace Stegner poetry fellowship at Stanford University. With this, he wrote his first book of poems and his first collection of short stories. "It became easier to get published—though it's never easy. Nothing about the writing world is easy," said Sáenz. "But I keep at it. I don't know how not to write."
Since his fellowship, the author won multiple awards for his writing, including the Pure Belpré Award, Michael L. Printz Award, Stonewall Book Award and Lambda Literary Award. Some of his published books include "He Forgot to Say Goodbye," "Last Night I Sang to the Monster," and "Everything Begins and Ends at the Kentucky Club."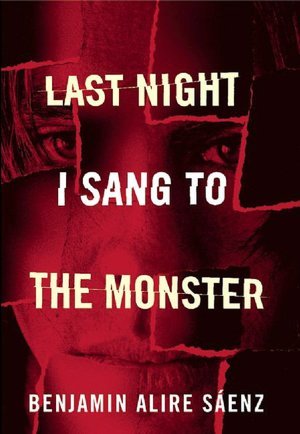 Readers notice the variation of themes in his works. "I write about the desert. I write about the border. Like many writers, I'm a writer of place," Sáenz explained.
In his book "Aristotle and Dante Discover the Secrets of the Universe," themes center on family, friendship, romance, discovering oneself and self-acceptance. "But an idea is not art. The art is in the execution," Sáenz said. "That's the hard part. But that's my job. I leave it to my readers and the critics to discover the themes in my work."
Exploring this struggle leads Sáenz into exploring his humanity and leads readers to explore the humanity of his characters. "It's important to me that my readers recognize that Mexican-Americans are as human, as complicated, as American, as flawed as everybody else," Sáenz said.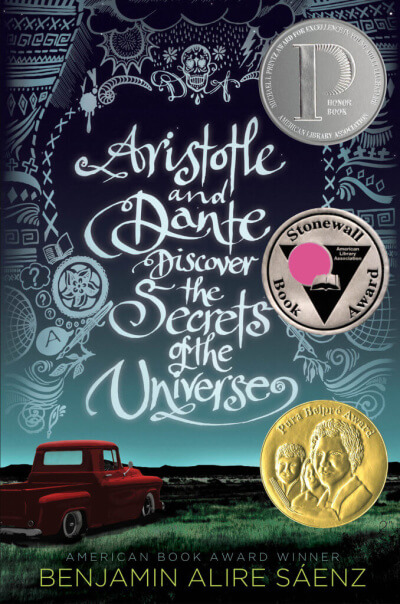 One theme that often arises in his work involves LGBT struggles, which stems from his real life experience. "I will never let anyone take away my dignity just because I was born gay," Sáenz said. "…if I have to keep on saying that until I die, well I'll keep on saying it until I die."
For writers seeking to find success like Sáenz, he advises hopeful students yearning to learn how to write. "This means spending hours at a time learning to write a bad poem. Then spending more hours learning to write another bad poem," Sáenz said. "Eventually, the poems get less bad. Then they become okay. Then they become better. Then they become real poems."
Perseverance and practice make a great writer as well as a call to the profession. Sáenz stresses that writing is a vocation not meant for the faint of heart.
Like many CM readers, Benjamin Alire Sáenz was once a college student dealing with crazy schedules and questionable professors. "Frankly, I don't remember a damned thing I learned in the classroom. Though that just may be a lie I tell myself," Sáenz said.
Regardless of the classes he took, Sáenz recommends learning from both good and bad professors, knowing how to forgive others and yourself, seeking professional help and support when needed without shame and letting yourself fall in love.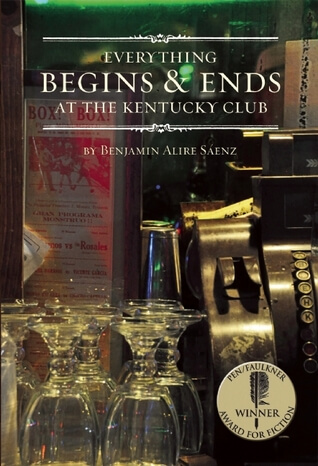 Of course, even with success, Sáenz deals with unfair treatment towards his heritage. Proud of his roots, he doesn't allow let racial injustice slip by without smacking it in the face with well-deserved recognition of his poetry and stories.
He advises writers, especially those in the Hispanic and Latin circles, to carry their heads high. "Don't let the unfairness of it all make you bitter. Learn to be generous with other people, even when they are not generous with you.." Seen said. "And yes, success is the best revenge. But you have to own that success [and] come by it honestly."
College students hoping for a successful career in writing, take on Saenz's story as a challenge not only to rise above negativity and persevere, but also to write about inspiring themes that make you feel passionate about your work.