On-screen, he attended a super snooty and exclusive New York City prep-school, but off-screen, he claims formal education isn't his thing. Gossip Girl's Connor Paolo, 27, who played Serena's (Blake Lively) adorably wise brother, Eric van der Woodsen, tried out college in the fall of 2008, but quickly decided his time would be better spent in front of the camera rather than behind the books.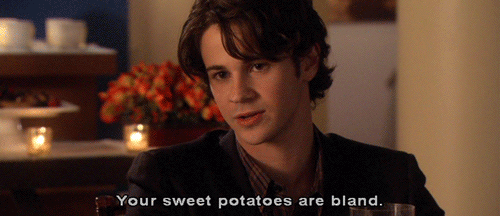 Paolo spent less than a semester at New York University, but said dropping the "student" position from his resume had nothing do with balancing work and school. "College is a point in life when you decide who you want to be and what you want to be doing," Paolo said. "I already had that idea, so I removed myself from the equation."
Claiming he finds nothing more exciting than acting and that the strongest actors are those who understand life, Paolo said going to class made him realize his opportunity to learn most was simply by living out his dream. And so far it's worked out for him. The TV star already had more than a decade of experience under his belt by his early 20s, and with roles in blockbusters like Alexander and Mystic River, he's made some serious connections.
And though he realizes he is privileged to have worked with "such fantastic people," Paolo isn't star struck by the heavyweight names he's had as costars. Casually saying he had an especially good time with the cast of Alexander, he remembered Angelina Jolie and Colin Farrell having "outrageous personalities." "Everyone [in Alexander] was so interesting and I got to see so much passion at such a young age," Paolo said.
Passion seems to be what catches Paolo's attention. Though he chose not to comment on any real life romances, Paolo acknowledged he's more attracted to talent than physical appearance. "There are so many attractive people, but it's much harder to be good at what you do," he says. Along those lines, Paolo said that Carey Mulligan caught his eye for her work in An Education. "She was pretty damn good," he said.
Where can you find Connor Paolo now that he isn't Eric van der Woodsen?
Although he may not be a part of Manhattan's elite family anymore, Connor Paolo still finds himself in the acting scene. The determined young star has continued his acting career in both TV and film. Now that the world moved from flip phones to iPhones, Connor Paolo also moved away from his old Gossip Girl career to bigger and better roles.
TV Roles
After Gossip Girl (unfortunately) ended, Paolo played Declan Porter in the popular series Revenge from 2011 to 2013. This drama series about (you guessed it) revenge kept him in the edge-of-your-seat TV show hype that helped blossom his career further. If you need a show to alleviate your ongoing Gossip Girl withdrawal, this binge-watch worthy show will help keep your mind off of Eric van der Woodsen and Jonathan's upsetting break-up.
Just this year, the series Business Doing Pleasure released its first season where Paolo is the star. Paolo gets to play the very uncomfortable husband that just took a job at his mother-in-law's sex toy company. Working for your mother-in-law? Already awkward. Working at your mother-in-law's sex toy company? You poor soul. You can find all six episodes to stream on Fullscreen for your cringe-worthy enjoyment.
Many, Many Horror Films
Far from Gossip Girl and Revenge, Paolo took a big step away from the plights of the rich and famous onscreen and took on roles in much scarier films. Grab onto your movie buddy because the horrors of wearing last year's shoes doesn't even compare to this kind of scary. From horror films such as Camp Hell (2010), a film about evil in a children's retreat, to Stake Land (2010) and its sequel Stakelander (2016), films about the fall of civilization and the rise of vampires, Paolo shows his acting range that moves far past the role of a younger brother filled with witty one-liners.
Paolo's biggest and most recent horror film, Friend Request, came out in 2016. It follows a college student who unfollows a peculiar girl on Facebook that leads to the appearance of a demonic presence. Somehow, the creepiness doesn't end there. The demon attempts to kill the college student's friends to make her feel friendless as well. Talk about creepy. Paolo plays one of the friends that may or may not end up as a victim of the demon's anger. Does he make it? Let's hope.
The Life of Paolo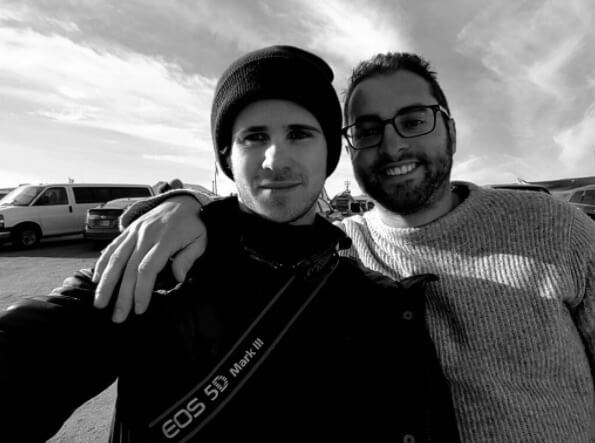 Off-screen, Paolo uses his Instagram, connorpaolo, to share his political views, the knowledge he has gained about our world's current state and advocate activism all at once to his friends and fans. While he posts great photos on Instagram and continues to shine in his next acting roles, his recognition will continue on. Until next time, XOXO…Gossip Girl.
*Updated June 5, 2017 by Rachel Walker to include updates on Connor Paolo's life and career.