The new school year has kicked off and the topic of rushing is all the buzz. Greek life gives students a social circle with opportunities to branch out and meet new people, volunteer in their community and connect and network with people from chapters around the nation. By involving yourself with a Greek organization, not only do you get to meet new people, you almost automatically secure an in to all the best parties (duh!). From players and partiers to geeks and freaks, American University's frats offer a place for everyone. With 13 social frats ranging from geeky guys to douchey dudes to sweet gentlemen, here's the 411 on who's who.
1. Alpha Epsilon Pi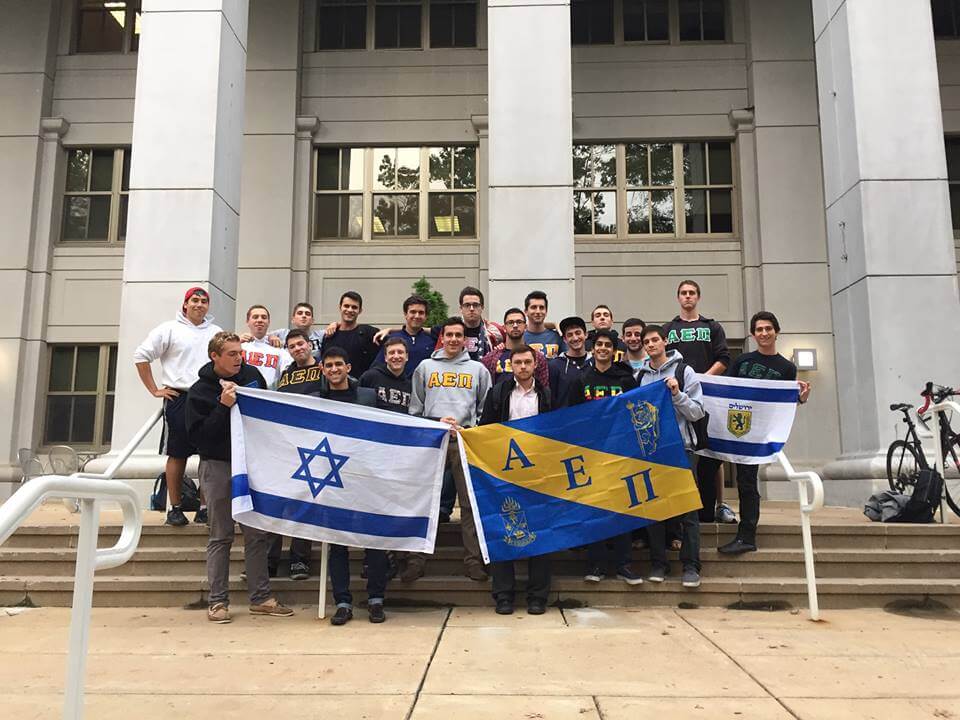 Founded in 1914, AEPi is a nationally recognized Jewish Fraternity. Don't be fooled by the religious affiliation, though. People around campus rave about this frat's bomb parties and overall laid-back attitude. The organization has 10 beneficiaries ranging from the Gift of Life Bone Marrow Foundation to Israel Children's Cancer Foundation.
2. Beta Theta Pi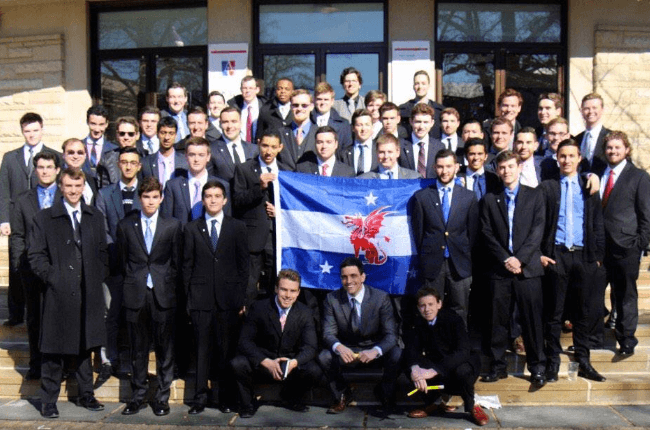 Beta's chapter at American is a group of nice, down-to-earth guys. Sophomore International Relations major Jake Hart said, "They're super nice guys that don't seem tough on each other at all which is really cool." If you want a warm welcome to AU make sure to stop by the Beta house.
3. Delta Tau Delta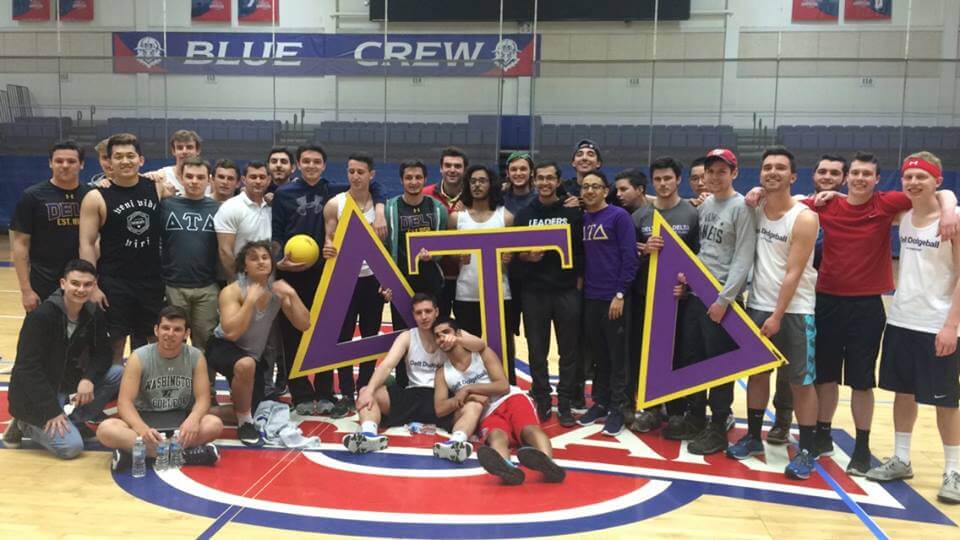 Delt parties feel as fun as a trip to the beach, at least according to sophomore Lizzie Gilmore. "Delta Tau Delta fits a the stereotypical 'frat guy'…so say: Confident, lady-killer, attractive facade," said Gilmore. "I mean they kind of know they're up there in popularity and that's why people want access to their events… And personally I've been to their events and it really gives off a relaxed, beach-y vibe." Sounds like a Delt party will really hit the spot after a stressful week of classes.
4. Lambda Chi Alpha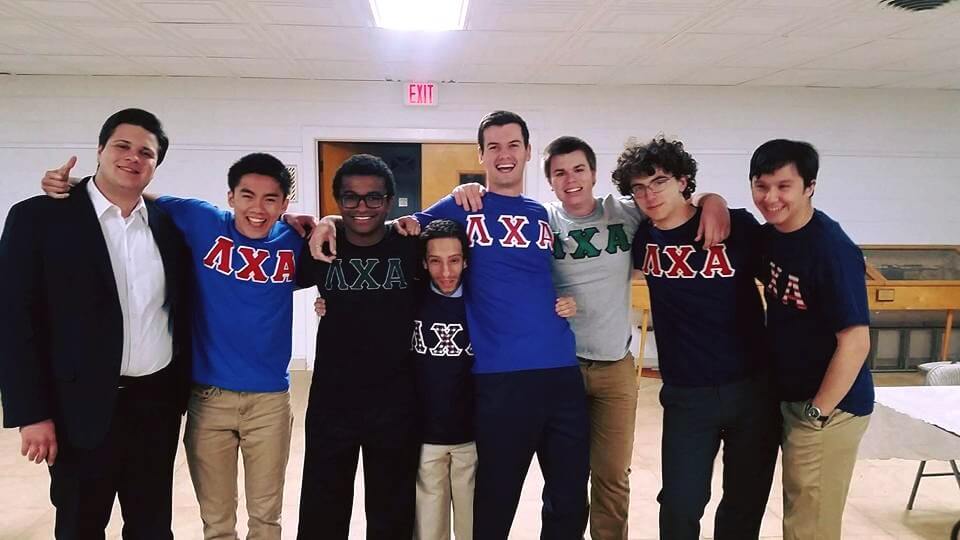 Lambda guys have big hearts and even bigger brains."The Lambda brothers aren't necessarily too much of an obvious presence on campus, but if you're lucky enough to meet some and get to know them, you'll be surprised at what you were missing out on," said sophomore Maria Kogan. Want to meet new people? Go to Lambda and look no further for a group of loyal friends.
5. Pi Kappa Alpha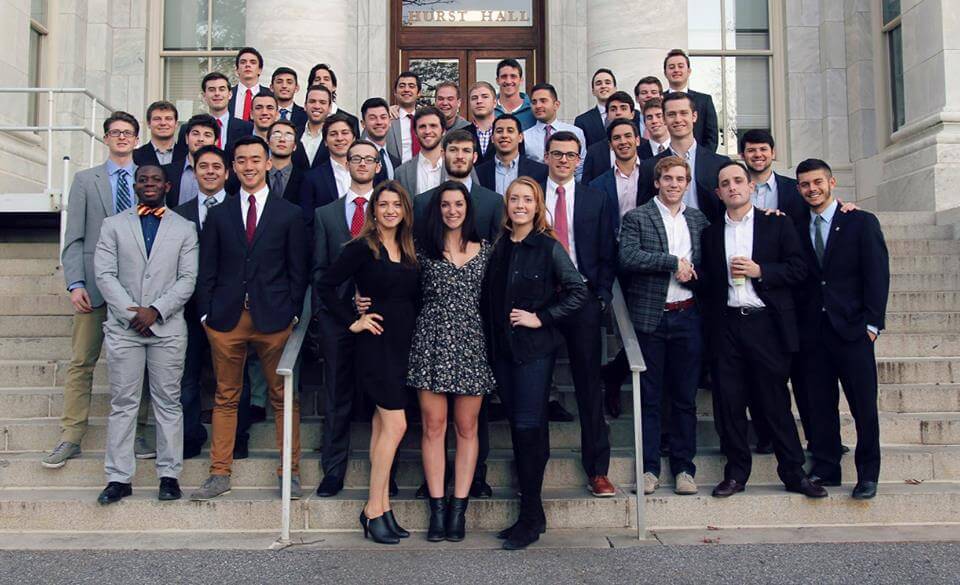 Looking for a potential beau at the gym? You'll probably run into a Pike guy. Pike has the national reputation as the notoriously athletic and good-looking fraternity. Any huge sports fans will feel right at home with their two intramural flag football teams, their inner-tube water-polo, lacrosse team and more. With crazy sports teams and even crazier parties, you can't go wrong at Pike.
6. Phi Sigma Kappa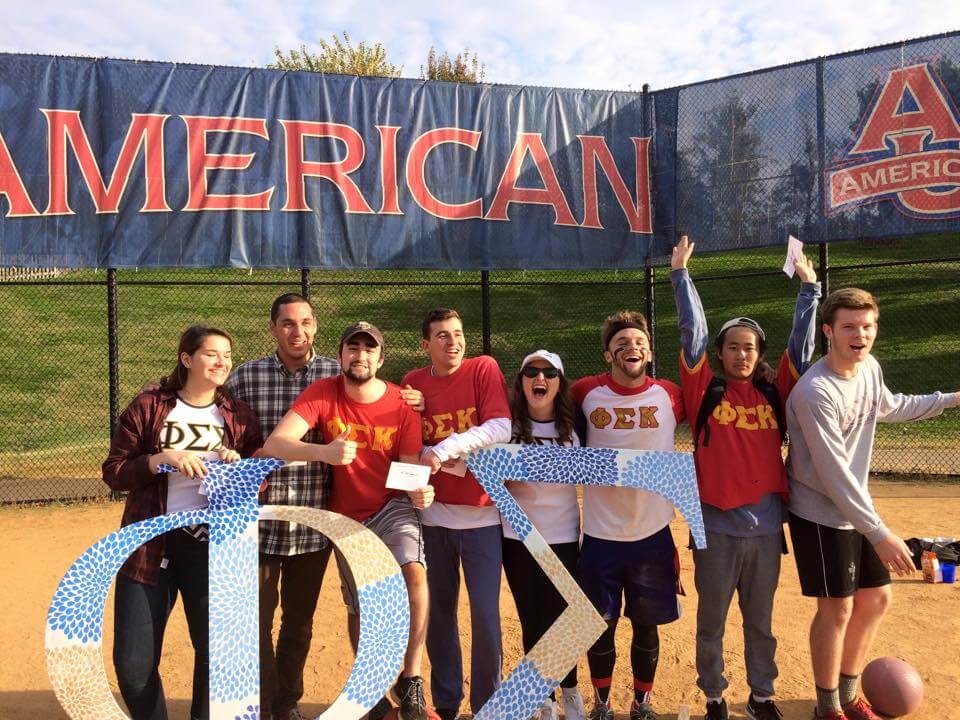 PSK tends to fly under the radar at AU, but it was actually the first nationally recognized fraternity on AU's campus. Aside from their Special Olympics philanthropy, the organization hosts an annual flag football tournament benefitting the Wounded Warriors Project. "You don't usually hear a lot from PSK in the spring semester because they're wrapped up with their new pledges but they're known for their strong brotherhood ties," said sophomore Cole Burdell. It seems that there's always more to learn about PSK, from philanthropies to parties.
7. Sigma Alpha Epsilon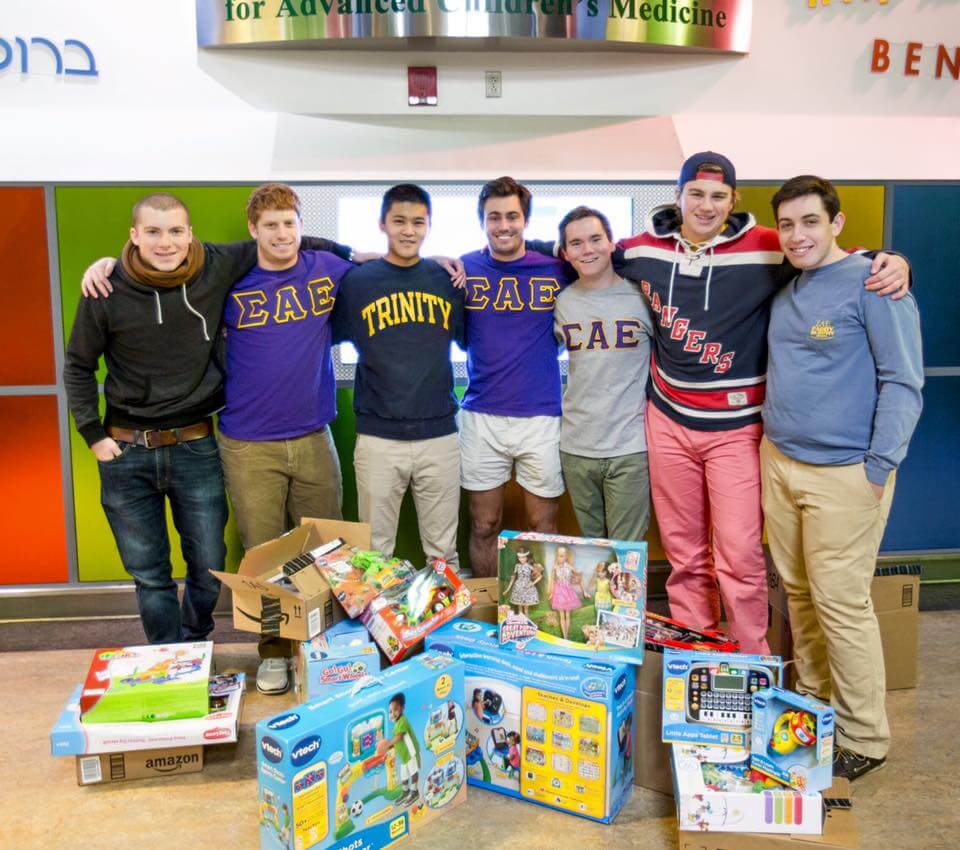 SAE is a relatively new chapter at AU (established only last year) and so far has a large number of rugby players. With athletic and fun guys, their parties will help melt away your stress and make an awesome opportunity to get to know a pretty new group on campus. Sophomore Grace Logan said, "SAE guys are all really chill and know how to have a great time. When I'm looking for a party they're the first frat I go to." New but already gained a pretty great rep? Sounds like they're doing something right.
8. Sigma Alpha Mu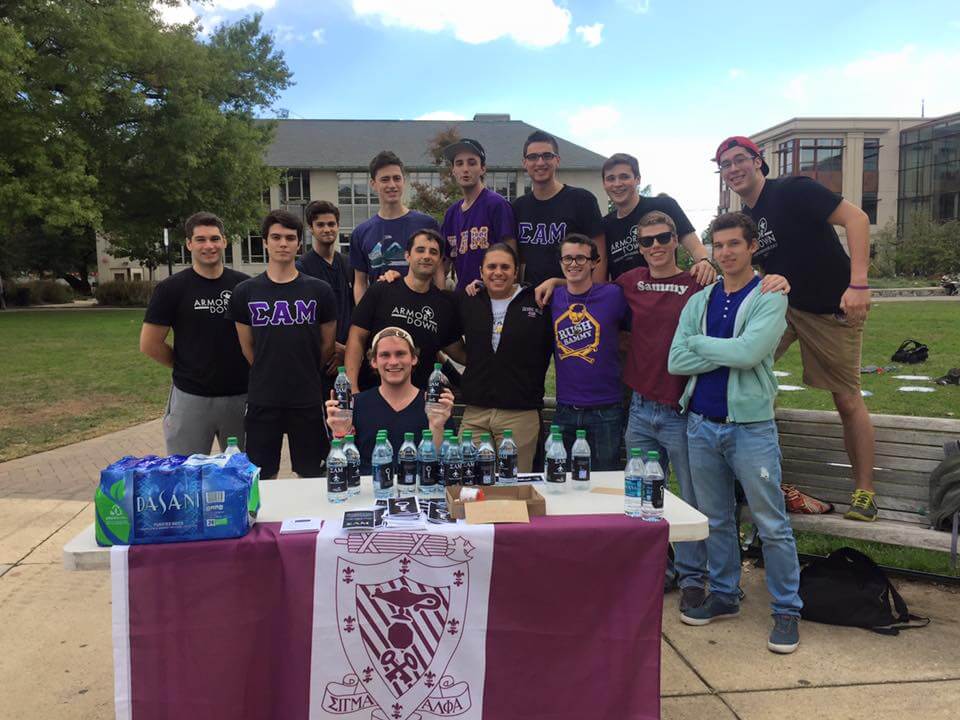 Looking for an adventurous party scene? Sammy guys not only throw good parties, they know how to have a good time all around. The party ends sometime, though, at which point they dedicate their philanthropic hours to the Alzheimer's Assocation.
9. Sigma Chi
You might recognize Sig Chi guys on campus for their preppy style and national core principle of having well-rounded gentlemen. Their formals even involve going to watch horse races and drinking fancy cocktails. Does that sound like Gossip Girl or what? Besides that, all sororities participate in their yearly fundraiser "Derby Days" for the Huntsman Cancer Hospital, their philanthropy. If you're preppy and you know it, rush Sig Chi.
10. Zeta Beta Tau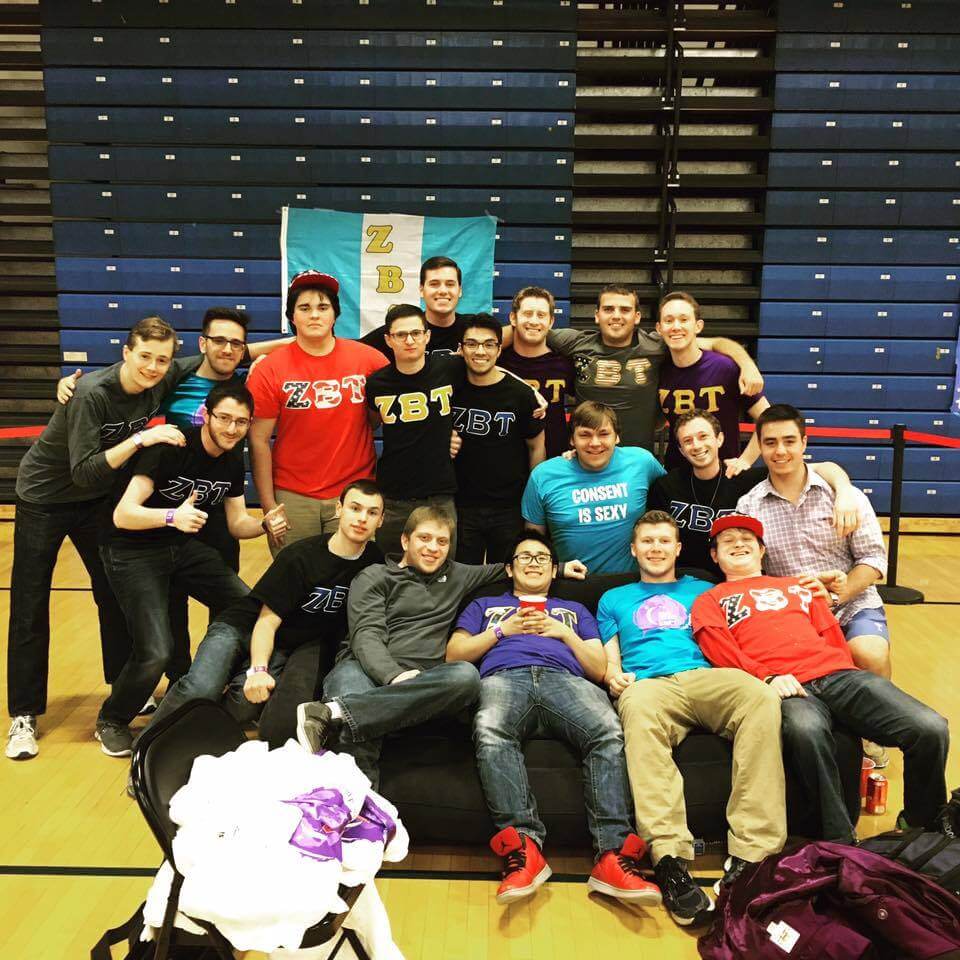 ZBT doubles as the first Jewish fraternity in the nation and AU's most eclectic, fun group of guys. "The vibe that most fraternities give off on AU's campus is a collection of personalities that are diverse. AU definitely is an example of a place where frats that contain guys of all types can exist together without tension," said sophomore Parth Subramanian. ZBT's philanthropy is Children's Miracle Network Hospitals. The organization hosts an annual game of red light, green light to engage students in a conversation about sexual assault prevention.
11. Zeta Psi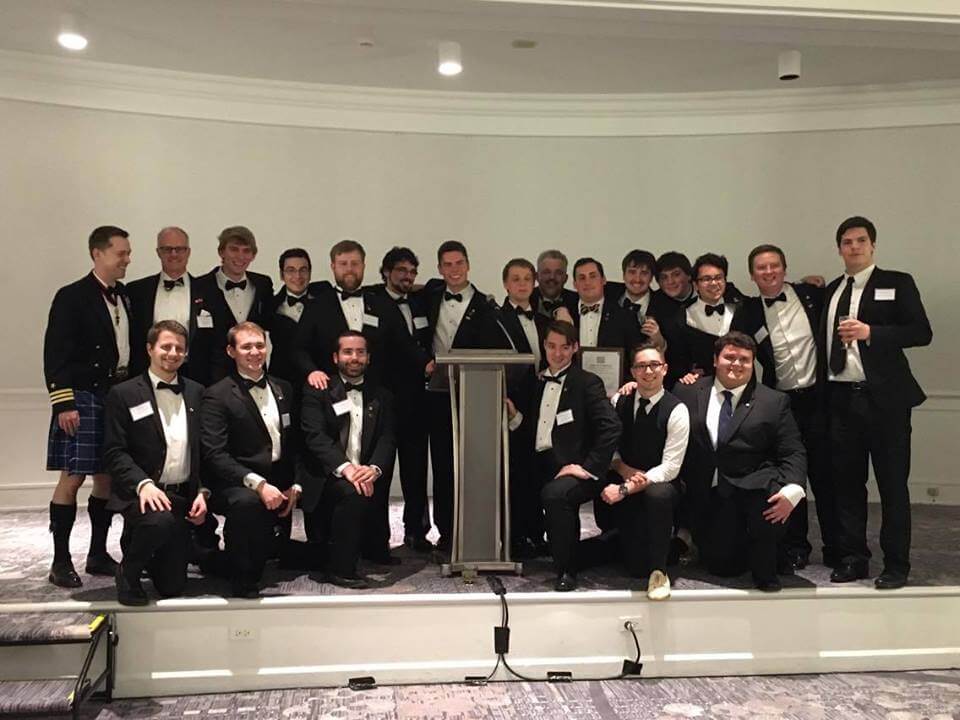 Zeta Psi was one of the first 15 fraternities founded in the U.S. and AU's chapter was just re-founded in 2010. Everyone loves the brothers for their sweet attitudes that flocks AU students together for their events. Hang with the Zete guys and learn what it means to be part of something meaningful.
12. Delta Chi
D Chi is one of AU's hidden gems of fraternities. Though not super well known, the guys are a good-looking, mysterious group that knows how to throw down. Don't miss an opportunity to have a great night with one of the more elusive groups on campus. The organization's philanthropy is the V Foundation for Cancer Research. Their main fundraising event is called Earthball, a game where teams of six attempt to push a large inflatable ball to the other teams end zone. All for charity, of course.
13.Alpha Sigma Phi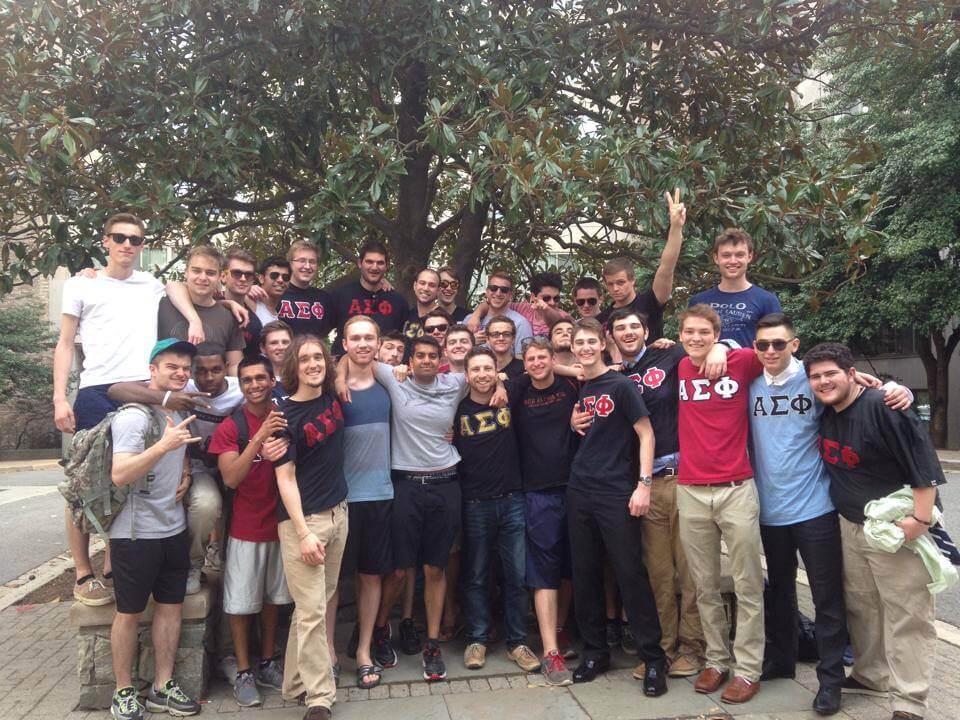 Alpha Sig keeps a low profile at AU. The guys know how to throw a memorable party, yet when asked about on campus, very few people can elaborate. Looks like you'll have to attend one of their awesome parties to find out more. The organization has five philanthropic partners: RAINN (Rape, Abuse & Incest National Network), Aware Awake Alive (a charity that educates people about alcohol poisoning), The Humane Society, Big Brothers Big Sisters of America and Homes for our Troops. In other words? They may fly below the radar but you certainly can't miss their strong philanthropic vibe.
14. Sigma Phi Epsilon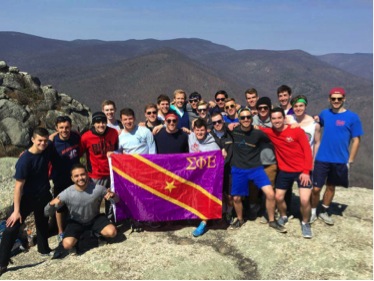 SigEP rivals Sig Chi for their preppy style and spends their philanthropic hours helping the organization Big Brothers Big Sisters of America. AU's chapter was founded in the Spring of 2005 and their parties leave nothing to be desired. The organization also prides themselves on three key principles of Virtue, Diligence and Brotherly Love. What more can you ask for?
15. Pi Kappa Phi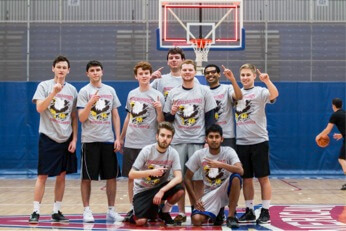 Pi Phi strives for leadership on campus and they host a Wheelchair Basketball game at AU in support of their national philanthropy, Push America. The brothers are kind and understanding, and in the summer of 2012 they were even named a Champion Master Chapter, for overall chapter excellence. Keep up the great work, guys!