So you applied to your dream internship, albeit with low expectations–you understood the near impossibility of receiving any word back. But, hey, you actually got a phone call. Next thing you know, your dream company made you its next summer intern. However, many mistake the reward of getting an internship to be just that–getting the internship–and not the experience, connections and practice one can get in the field of interest. There is so much you can get out of an internship and so many ways to impress your bosses. For many, too much of the meat of the internship just goes bad.
Schedule Interviews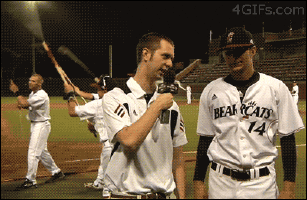 As adolescent internship-seekers, we cringe at the word I-N-T-E-R-V-I-E-W. We all hope to leave behind the days of wearing nice clothes from the waist up during a Skype call. However, one of the coolest benefits of being an intern at a great company is the unique position you are in to turn the tables on your bosses–to ask the questions to higher-ups. Superiors in the office often prefer to share insight into their careers, strategy and methodology to an intern as opposed to a full-time employee. "The company I intern for encourages its interns to schedule 'Touch Bases' with fellow staff members in order to introduce ourselves and really connect the dots with how the company operates," American Eagle intern Danielle Cooney said about the company culture. "The entire staff is so willing to work with your schedule in order to sit down and get to know you." While it's easy to think your boss is too busy to meet with a trainee, asking to set up a coffee date can actually flatter your superiors. How would you feel if someone went out of his way to ask about your success? Just a tip: Your boss is not Goliath, so make sure you put in the request a few days in advance so she isn't moving mountains to make it work.
Ask to Help—Everywhere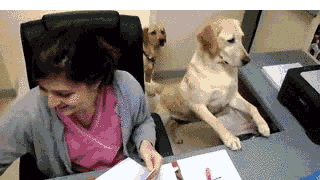 While the job description of your "Data Intern" position demands Excel proficiency, you still have time on your hands. You realize after the first week that there just isn't enough company data to last you an entire nine-to-five day, five days a week. You also notice that Stephanie from marketing seems to always have work on her hands. Why not lend yours? "Instead of saying, 'Do you have any more projects for me?', consider looking around to see where you think you could best pitch in and present a tangible project proposal for them," University of Michigan Career Center advisor Chelsea Moore noted. "This shows not only that you have initiative, but that you are a problem solver and independent." Going out of your way to help another worker on your free time often benefits everyone, and more importantly exposes you to a whole other side of the company you might not have originally seen. Not to mention winning the "dynamic intern award" every week for all of your hard work. Seems like a win-win to me.
Get Tech-y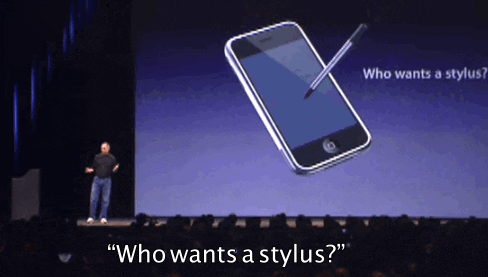 We all know adults struggle to understand technology. Your mom inexplicably posts photos of your 5-year-old self fully nude in a bathtub on her Facebook feed. Your neighbor buys an absurdly expensive universal remote to consolidate the effort for managing the Blu-ray player, overhead lights and microwave. Your Uncle Steve still uses a Mac–the original Macintosh, that is. But you, oh you intern, you embody everything but those things. Youth. Potential. Modernity. I cannot tell you how many times my boss and other office workers ask for help with little things like Microsoft Office shortcuts and Google Calendar just because I'm "the twenty-something year old millennial." Prepping yourself in advance for interactions like these can help you form connections throughout the office just by staying up to speed with the latest tech updates. Get reading!
Keep in Touch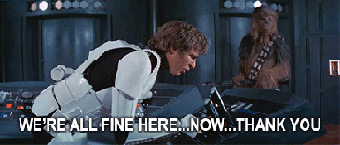 Just because your internship ended doesn't mean the relationships you formed during it has to. Sending a quick email to a former boss every once in while can help solidify the relationship in the long term and often leave your foot in the door for opportunities down the line. Robert Campos, documentary filmmaker and investigative reporter for ABC News San Francisco, definitely hit on the importance of not just getting connected, but keeping it that way. "I think the best connections are like friendships. If we stay open to them, they will change the course of our work–maybe our lives," he said. "I've had mentors I met early on whom I still check in with to this day. As a supervisor, I enjoy connecting and hearing what an intern has to say."
Whether you visit the office when your back in town, send your latest article via email or call to discuss the latest news in the sports world you both share a love for, the only bad communication is no communication. And yes, that catchy phrase I just made up is trademarked. No intern has ever stood out by staying at the desk. Go out and make yourself known!