In Pennsylvania, you can find the Liberty Bell and the Declaration of Independence. Philadelphia, of course, remains known for their cheesesteaks. Since the state holds so much history, you always find it highlighted on the Fourth of July. However, other areas remain nestled deep in the hearts of Pennsylvanians. Once you witness the beauty of these places, you may hold them close to your heart too.
Read on for 10 must-see spots during your summer in Pennsylvania.
1. Longwood Gardens
If you travel on US Route 1 to Kennett Square, you can find Longwood Gardens. As a place of beauty, Longwood Gardens display acres of lush greenery and a breathtaking Brandywine Valley vista. You can explore a total of 400 acres in the garden. Make sure to visit the six districts that showcase different regions, like Chimes Tower District and the Conservatory District. Don't miss the 50-foot waterfall and wonderful displays of edible plants and other plant species.
"I remember walking on their grounds for the first time and thinking, 'wow. It's so plush.' The whole grounds were beautiful," Montgomery Community College freshman Angela Robinson said.
During the summer you can enjoy musical performances and a nighttime illuminated fountain performance. On the second Friday of each month, make sure to check out the display of themed Light Nights by Bruce Munro. Carla Morrison, singer/songwriter and Grammy award winner, Trombone Shorty and Orleans Avenue have performances set at the Longwood Gardens.
2. Bushkill Falls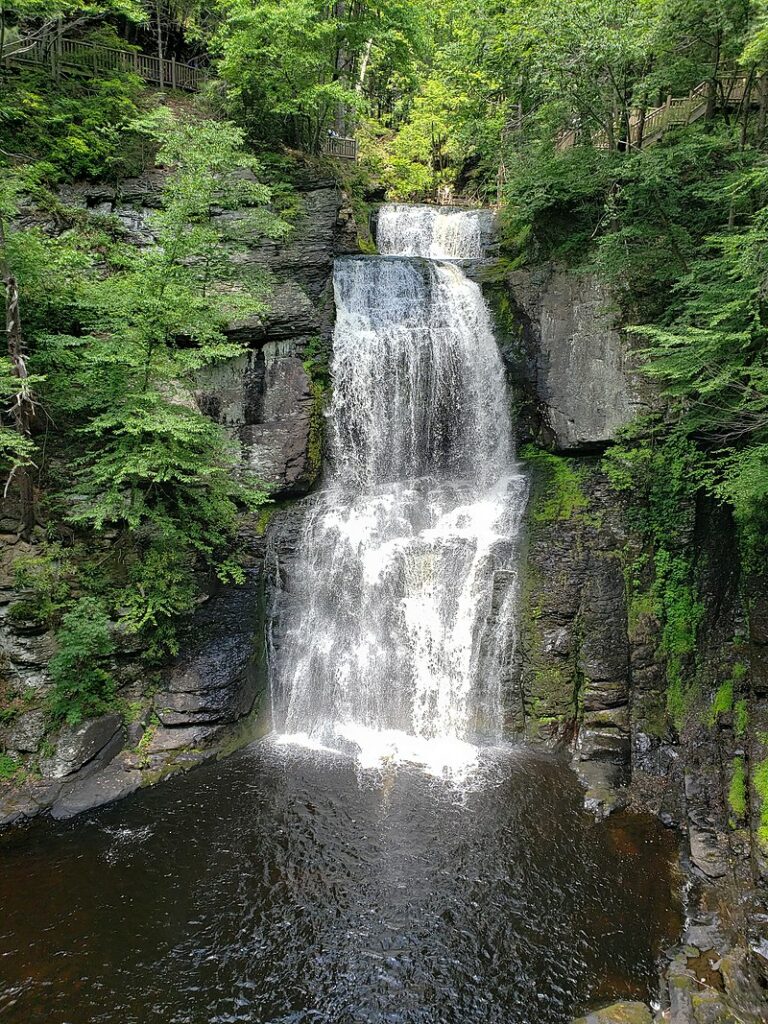 The next stop rests in Bushkill. Deeply seated in the Poconos Mountains, many define Bushkill Falls as the Niagara Falls of Pennsylvania. Bushkill Falls offers eight waterfalls with the tallest one climbing to over 100 feet. Visitors can go on hiking trails and cross bridges to check out this beautiful scenery. Take a trip to the Fudge Kitchen to snack on some fudge or Hershey's ice cream.
3. Poconos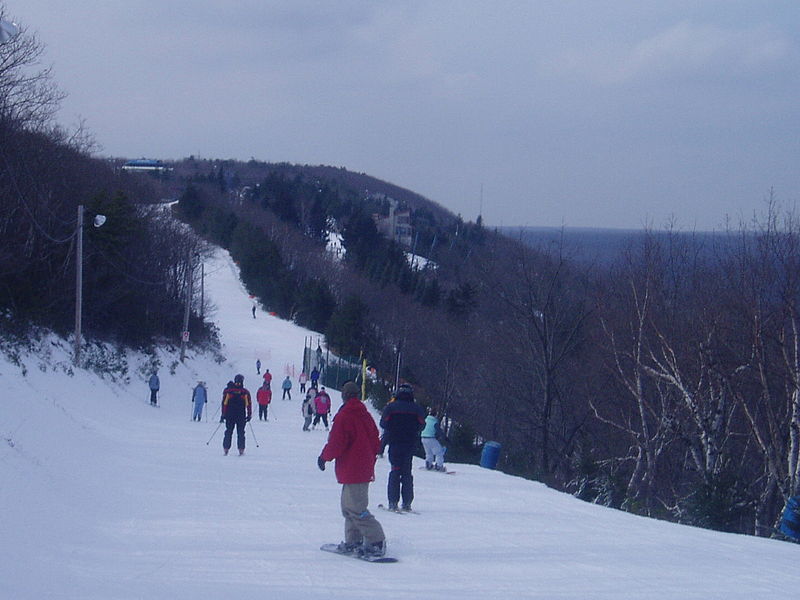 If you liked Bushkill Falls, you would love the Poconos. Poconos, also known as "The Mountains," remains a popular tourist getaway. The Poconos balances between a quiet retreat to family-fun activities. This location draws people from Philadelphia, New Jersey, Delaware and New York City. People come to escape the busy-ness of life, go on their honeymoon or vacation with family.
"The Poconos are a wonderful merging of urban and rural life where modern architectural and wildlife intersect beautifully," Penn State sophomore Lamar Robinson said. "The lush greenery and animals accomplished with collections of villas and small towns really balance civilization with nature."
From the Camelback Lodge and Indoor Waterpark to the American Candle Shop, Poconos offers so many activities for all to enjoy. The Split Rock Resort, another attraction in the Poconos, homes a movie theater inside the resort. Also, you can have fun in their indoor waterpark, bowling alley and arcade. All the activities remain inside the resort, so you don't need to waste gas money to go different places. Make sure to try skiing in the winter months and hiking during the summer.
4. Penn's Landing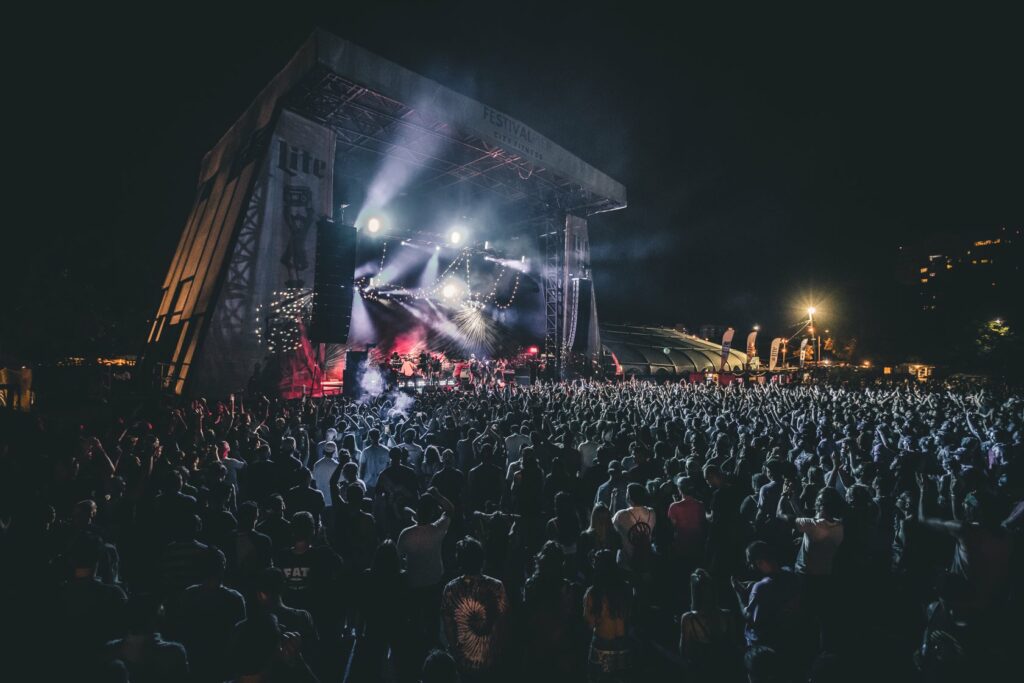 Let's travel on I-76 and exit to Penn's Landing in Philadelphia. You can head down Christopher Columbus Blvd to reach Penn's Landing. This waterfront stretches from Center City Philadelphia to the Delaware River. Summertime proves itself as one of the best seasons to visit Penn's Landing. This spot offers a Fourth of July Dinner Cruise on the Delaware River. What a wonderful way to see the fireworks!
"I enjoyed watching the fireworks during the Fourth of July at Penn's Landing. Also, I've enjoyed the scenic view of the Benjamin Franklin Bridge and the Delaware river," Howard University alumni Ella Kilpatrick said.
At this location, you can find great food and concerts. Celebrations range from Juneteenth to Wawa Welcome America Celebration of Liberty during the Fourth of July. Stars like Beyonce, Jay Z, Linkin Park and Patti Labelle performed in Philadelphia for the Independence Day celebration. The Welcome America Celebration received an extension this year from June 19 to July 4. Head to the 2022 Fourth of July celebration to watch Jason Derulo and Ava Max perform.
5. Spruce Street Harbor Park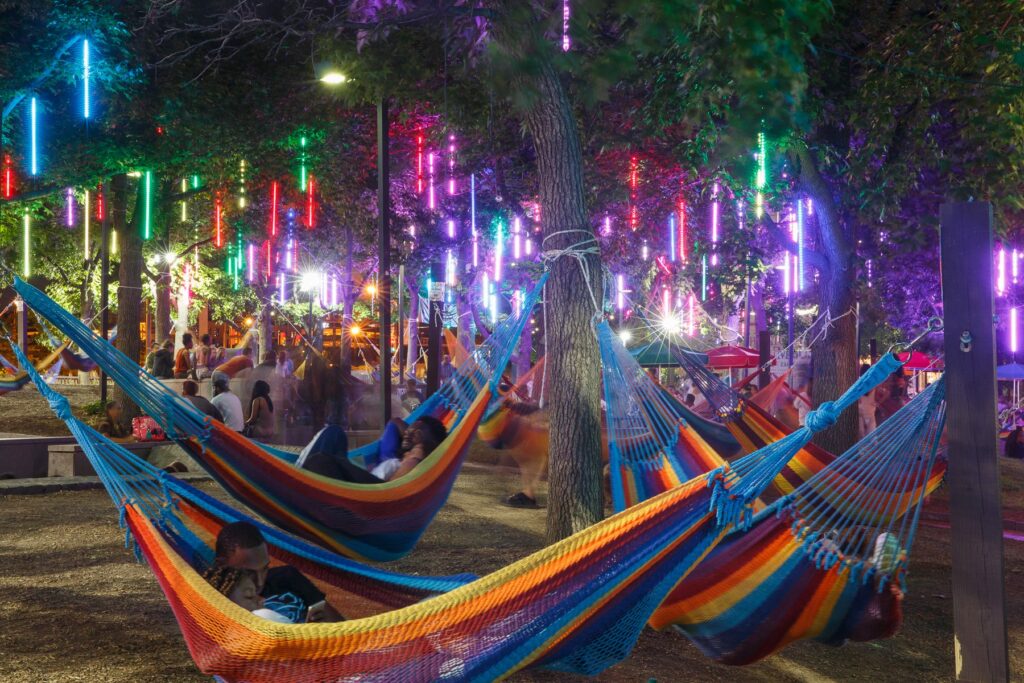 When in the neighborhood, you can go to the Spruce Street Harbor Park. Visitors love this hot spot during the warm-weather months when you want to dine out and enjoy Philly. Some of the city's most celebrated chefs and restaurants set up outposts at this attraction, making the dining options quintessentially Philly. They serve good foods like French toast bites, Chickie's and Pete's Crab fries and of course, cheesesteaks. Once inside, you can find the park decorated with sparkle light, hammocks and lounge chairs. Check out the different events like "After Work Sessions" filled with music, dancing and performances, "Taco Tuesdays" and live DJ nights.
6. Warm Daddy's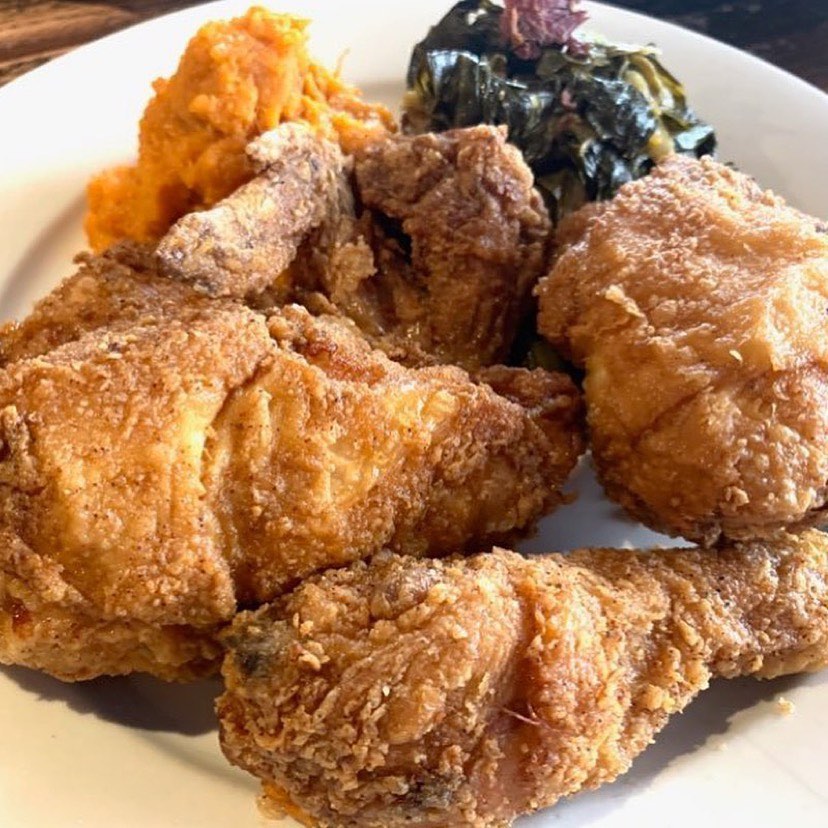 If you prefer a smaller crowd, you can continue to travel down Christopher Columbus Blvd. Come visit Warm Daddy's to enjoy live concerts and good food. If you find yourself in the mood for live jazz, blues and R&B, then you must head to Warm Daddy's. There you can order mouthwatering southern comfort food in a warm and relaxing environment. Check out their Cajun Catfish Fingers, New Orleans Shrimp and Cheddar Grits and Big Daddy's Jumbo Hot Wings.
7. The Reading Terminal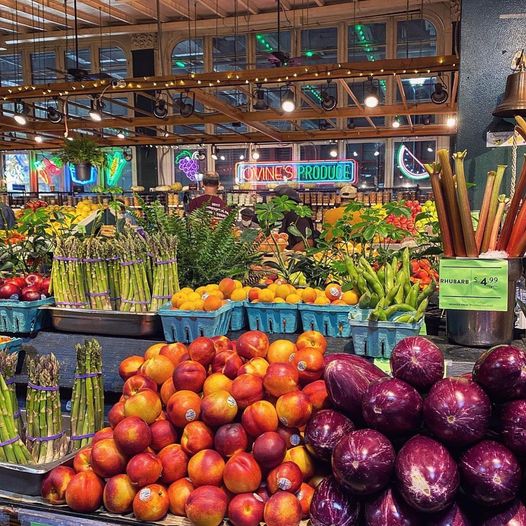 Do you need to buy fresh fruits, vegetables, meat, baked goods or seafood? Then head over to The Reading Terminal Market located on 12th and Arch in Center City Philadelphia. This spot hosts 100 vendors ranging from the Pennsylvania Dutch Market to the first Black-owned bakery, Sweet T's Bakery. The Dutch Eating Place serves fresh squeezed orange juice, apple cinnamon French toast, along with chicken and waffles for breakfast. At the Reading Terminal, you can also buy an array of items like ice cream, flowers, grilled cheese, baked goods, crafts, books, clothing and ethnic foods.
8. The LOVE Park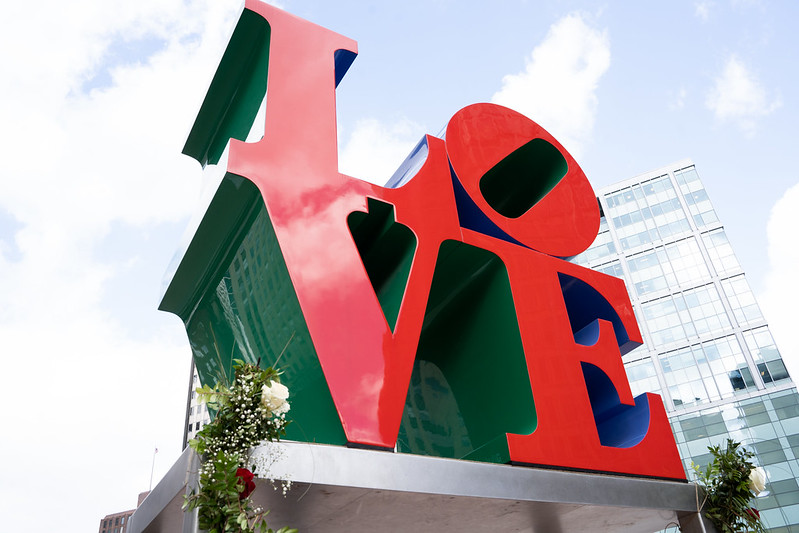 After checking out the Reading Terminal, you can head over to the LOVE Park. This park holds the entryway to the Benjamin Franklin Parkway. Tourists and residents can see City Hall and walk over to popular stops like The Franklin Institute and the Philadelphia Museum of Art. People gather at the LOVE Park to each lunch and watch performances. During the winter months, you can shop at the Christmas Village. Over 100 vendors come to this event between November 25 and December 2 to sell holiday gifts, drinkable treats and handmade crafts and jewelry. If you want a good selfie or a beautiful picture of the city, go to LOVE Park.
9. The Franklin Institute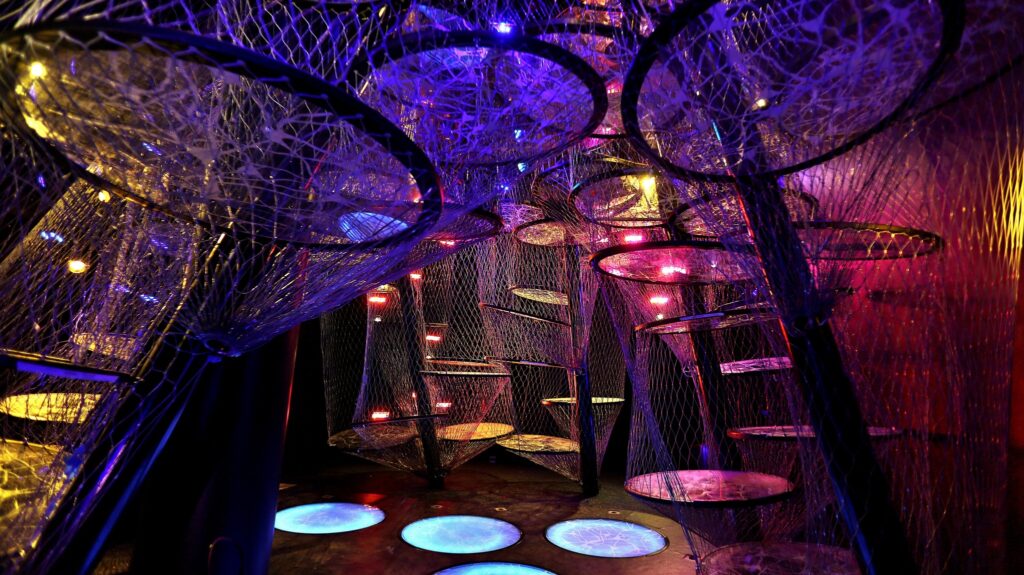 While walking down the Parkway, you won't miss the Franklin Institute, a science museum in Philadelphia. This museum received its named after the American writer, scientist, stateman and inventor Benjamin Franklin. The Franklin Institute offers many awesome exhibits. Previously, the museum opened a Jurassic World exhibit. During the upcoming summer months, be sure to check out the new Harry Potter's Wizarding World exhibit. You can enjoy the mysteries of Hogwarts castle, the glittering Gringotts and the Ministry of Magic. Don't miss seeing the original costumes from the Harry Potter and Fantastic Beast films.
10. The Philadelphia Museum of Art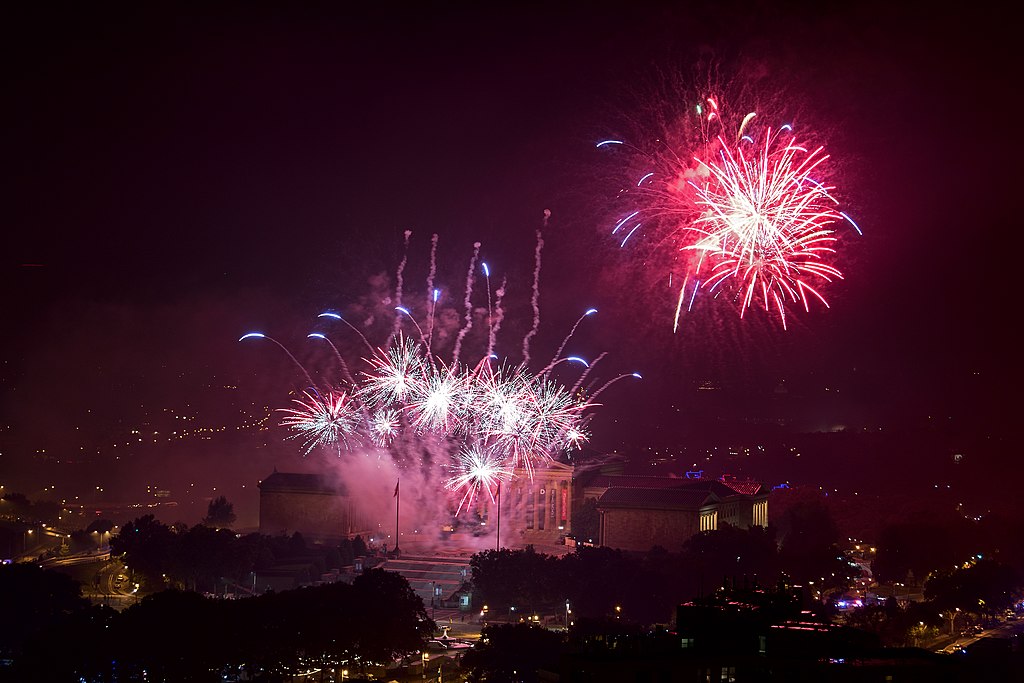 The final stop on our list: The Philadelphia Museum of Art. After traveling on Christopher Columbus Blvd and turning on Kelly Drive, you can stop by this great museum. Make sure to glance at the statue of Rocky Balboa from the movie "Rocky." Afterwards, head up the steps to see a new art exhibit or listen to music during the Friday Lounge Night. The different artists showcased at the Philadelphia Museum include Pablo Picasso, Andy Warhol, Moses Williams and Henry Ossawa Tanner. Plus, you can find plenty of places to go to for food and drinks on Kelly Drive.
Tourists and residents should check out these top 10 places themselves. Philly Fourth of July events and fireworks for 2022 are fast approaching. During this time, the festivities prove epic. Pennsylvania holds an abundance of places to visit but I can't list them all. Check out some of these spots if you find yourself in the Keystone state.