Living on your own for the first time can be tough. On top of mounting school work, keeping your apartment roommates happy and going to work, making food might be the last thing you want to think about. Cookbooks can be expensive but takeout even more so. When talking about food blogs, long paragraphs of skipped over stories and useless information may come to mind. While those more or less solidified themselves as part of the form, it doesn't mean there aren't plenty of blogs worthy of your attention. Stop eating the same few recipes over and over again! Take a look at these 10 great food blogs available for free on the great wide internet. 
Keep reading for ten new food blogs that will get your dorm smelling delicious!
10.
Chef in Disguise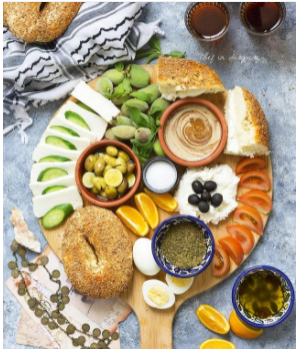 Specializing in recipes for Middle Eastern food, Chef in Disguise closes out this list strong. The blog is routed in the passion for food exploring of its creator, showing off recipes that sometimes test and delight. There's nothing disguised about the chef quality dishes appearing on the blog, but nothing so far away that a few pictures couldn't get through the method. Looking for an easy place to start? Whip up the Middle Eastern breakfast platter, a combination of simply putting fresh food nicely on a plate and choosing some recipes, as easy or hard as you want, from the list.
9. 
Half Baked Harvest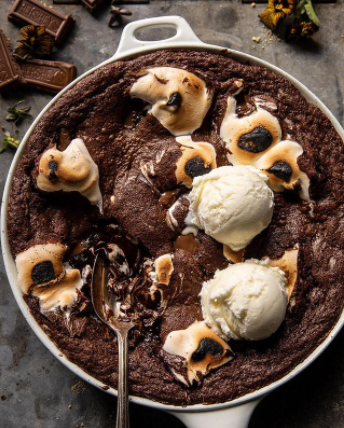 Half Baked Harvest includes all that you could ask for: a rustic mountain aesthetic and artful shots of sandwiches. Sold? No? I'll go on. Half Baked Harvest runs a small YouTube channel although the blog comes before the channel, meaning they provide a handy demonstration whenever confusion strikes. 
The whole blog takes simple or classic recipes and elevates them to another level, turning chocolate chip cookies into brown butter bourbon pecan chocolate chunk cookies. Truly feel like you're treating yourself without being over the top.  
8. Sally's Baking Addiction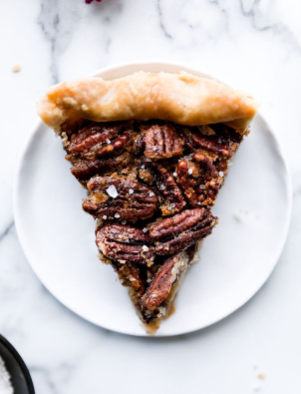 Sally's Baking Addiction can be summed up as the go to place for any classic American dessert or baking heavy recipe. From brownies to whoopie pies and all the variations they bring, Sally's Baking Addiction can help you find that go to recipe or encourage you to try something a little different. The website features over a thousand recipes, so try not to get too lost when deciding what to make for tonight. Search up recipe roundup to see lists of the best the website offers no matter what holiday it is or mood you feel.  
7. 
David Lebovitz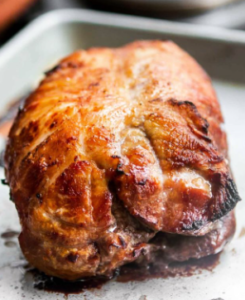 David Lebovitz may be more known for his cook's covering French cooking, life in Paris and ice cream, but he still runs a killer blog, posting some recipes from his published cookbooks for free. Trying to find a good dessert whether new and fancy or classic and comforting, David Lebovitz won't let you down. If desserts aren't your thing, he also posts a fair number of savory dishes which aren't all French or Parisian food. 
Ever find yourself in Paris? David Lebovitz's website hosts several recommendations for the best restaurants, cafes and bakeries the city offers. If you ever find yourself in a fancier mood and want to make your own ice cream, s'mores ice cream tastes even better than normal s'mores.  
6. I
mmaculate Bites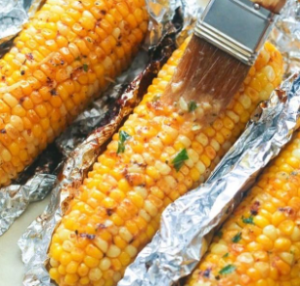 Anyone who loves food knows that enjoying a good meal doesn't solely concern taste but the feelings and sometimes memories that come along with it, especially when partaking in classic comfort food. Comfort food emerges as the name of the game on Immaculate Bites.  
"Providing the most value that we can and making tips and tricks and ease for any at home chef, I find that really the most valuable thing," Operations Manager for Immaculate Bites Bianca Peries said.  
While the blog's specialty cuisine concerns Southern and Caribbean food, the food filling the pages of this website comes from everywhere, tasting delicious while still bringing that warm feeling of comfort. Peries said that she loves comfort food and the blog's Mac and Cheese remains her favorite recipe on Immaculate Bites.
5. 
Binging with Babish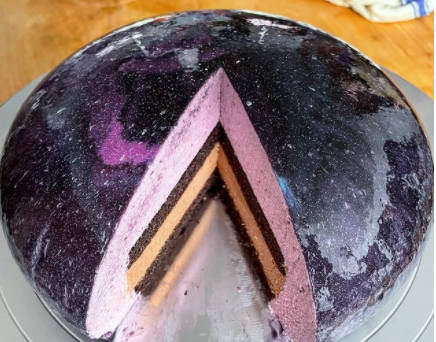 If you've ever been taken out of tv show or movie because of how enticing the food looks, you may want to pay extra special attention to this one. Despite creating more well known as a youtuber, Binging with Babish keeps a top nauch food blog as well, posting all his recipes so you aren't forced to slowly click through his videos a hundred times to figure out what's happening. 
Binging with Babish posts and makes videos covering some of TV and movie's best-looking food or strangest, in the case of some shows like It's Always Sunny in Philadelphia, food. No matter how small or ridiculous a tv food you've found yourself thinking, check out Binging with Babish – he most likely has a recipe for it.  
4. Natasha's Kitchen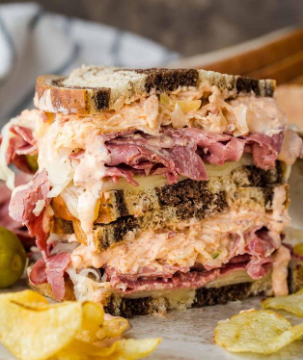 If you just want something good to eat and all you're finding is overly complicated recipes containing tons of ingredients or the same simple recipes over and over again, Natasha's Kitchen's got you covered. With whole sections dedicated to 30 minute or instant pot meals, Natasha's Kitchen appeals to everyone while still producing tried and true results.
My personal recommendation? Check out the vanilla cupcake recipe. Vanilla may seem plain and simple, but this recipe may just change your mind.
3. 
Woks of Life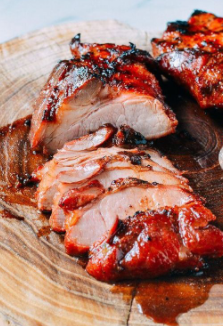 A long running food blog run by a family of four, this website provides some of the best recipes for Chinese cuisine and beyond. Woks of Life fulfills any craving, from authentic Chinese food to Chinese takeout classics, from breakfast to dessert. 
In addition to being a food blog, the family also posts about their travels, occasionally involving food and always featuring beautiful photos. Honestly, you could probably just go through this website and have fun staring at all the fantastic looking food without ever even cooking anything.  
2. Muy Delish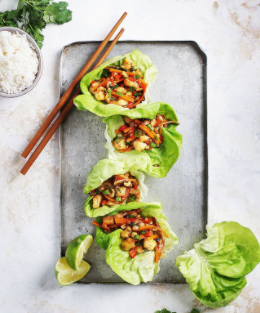 Looking for something more authentic than the Tex-Mex restaurant around the block? Muy Delish provides tons of authentic recipes for Mexican food.
The creator of the blog, Ana Frias, consistently posts delish looking and tasting food that may cause you to be overcome with the urge to cook that very instant. 
"I decided to make my old blog into Muy Delish, more to focus on the Mexican recipes for my family and to be able to actually share the petitioner recipes that I didn't see online, particularly from our family," Frias said. "In a way, I'll continue to make sure that my kids at one point in the future have those recipes, so that somehow they were recorded online."  
Horchata is Frias' favorite drink recipe, while Traditional Mexican Sopa comes in as Frias' favorite recipe on Muy Delish.  
1. Just One Cookbook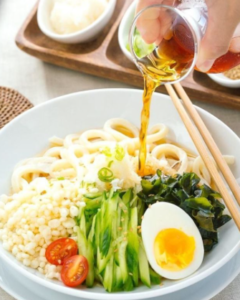 Just One Cookbook covers a wide variety of Japanese recipes. Just One Cookbook hosts such a range of recipes that even if you don't normally like Japanese food, I'd bet you'd find something mouthwatering. 
"Over the years, we've seen tremendous growth, and right now we are one of the top ethnic food blogs in the world," co-founder of Just One Cookbook Shen Chen, also called Mr. JOC, said.  "What keeps us going is getting really catchy emails from our readers."
Check out Shen's favorite recipe on the blog of Mapo Tofu.  
"This is for readers who are second or third generation Japanese or even fourth generation Japanese who grew up with their mom's or grandmother's food, but nothing was ever written down. It's just like Nami's mom who never wrote anything down. So when they lose their wife or their mom or their grandma, they couldn't make that same food anymore. A lot of them found the website, and they were able to replicate the food they grew up. They write us really touching things, saying how they appreciate being able to experience kind of their mom's cooking and authentic Japanese cooking again," Chen said. 
If the Netflix show Midnight Diner: Tokyo Stories has ever haunted your food comas, be sure to check out Just One Cookbook's recipes inspired by the show.