Are you ready to improve your writing? Do you wish your writing was more professional? Our online writing courses will help you achieve both.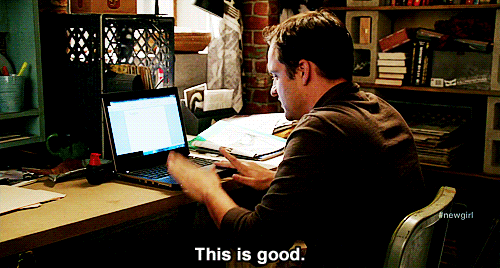 Join us for a five-week program where you'll receive one-on-one feedback from our experienced editors. You don't even need previous writing experience to register. Through our online writing courses you'll learn:
Conversational voice
Creative tactics
Syntax
Show vs tell
Proper sourcing
AP style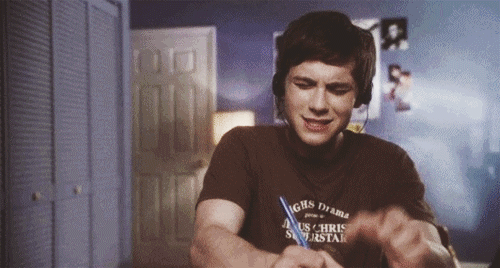 You can use the polished articles from the training for your portfolio. At the end of training, you will have the opportunity for your strongest article to be published on College Magazine. If you want to write for a publication and improve your craft, our online creative writing training courses are for you.
Our training uses a systematic approach, tackling challenges every writer experiences. We cover lessons that aren't typically covered in the classroom in order to help writers find their unique voice and conquer magazine-style writing. The best part of our training is the feedback you receive from our experienced editors.
Each week you'll tackle a writing assignment and every step of the way—from your pitch to your final draft— you'll receive constructive feedback and detailed edits from our editors.
We make creative writing fun and easy!
Why you should take our online writing courses
To succeed as a professional writer, you'll need a portfolio of impactful articles. Most importantly, you need your articles to reflect that you understand what it takes to attract an audience. Writing a great article is hard—but our writer training course will show you how to do this. Sign up to get started on your first article!
Writing Course Schedule
Week 1: Narrative
Pitch your first idea for a narrative and get feedback on how to take your idea to the next level. We want to make sure your idea will compete with similar concepts online. In the first week we'll help you unleash your conversational voice.
Week 2: Top 10 List
Learn how to write a creative top 10 list that serves as a resource for thousands. You'll practice developing interview questions that spark colorful answers. Then you'll take that lesson into action with sources. Show vs. tell will be the focus.
Week 3: Expert Guide
Write the insider expert guide in the most entertaining fashion. The goal will be to uncover surprising information. In this article, you'll tackle active versus passion voice once and for all.
Week 4: Ranking
Develop criteria for a ranking topic that will go viral. We'll teach you how to research in order to find the most interesting information and how to capture meaningful quotes.
Week 5: Go Viral
In the final week of the course you'll learn how to create an unforgettable ranking feature incorporating your research and sources. We'll help you conquer sentence length variation. You'll also learn our systematic process for achieving viral status on the Internet.
What Graduates are Saying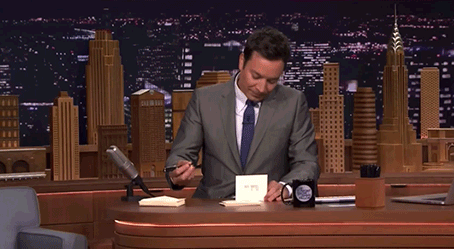 At College Magazine, we've trained 500+ aspiring writers nationwide. Our graduates have gone on to careers at:
Mashable
Rachel Ray Magazine
National Geographic
Washington Examiner
Vox.com
USA Today
NBC
Random House
Time Out New York
Washingtonian Magazine
Seventeen Magazine
"The training process at College Magazine really pushed me to explore different writing styles, actively hone my voice and truly learn how to write creatively." –Jayna
"I knew the basics of reporting — inverted pyramids, AP style and interviewing strategies — but upon my first assignment I realized that journalism isn't black and white. In the age of entertainment, it's vital to add creativity to every piece. I can't thank CM enough for taking a dry student of journalism and turning me into an experienced, 21st century writer." –Kyler
"Completing training has improved my writing significantly. I've seen improvements in my use of fun/active voice and a more casual writing style." –Christy
"I've definitely improved my "show vs. tell." I tend to use a lot of words to get to the point, but instead I've learned how to use the most effective words to paint a picture in a concise way that whether funny or moving, sticks with the reader. That includes getting rid of passive voice and linking verbs and using the strongest words possible to convey my story." –Meghan
"I feel like my writing has become so much more conversational, and I've learned so much about how to write in different styles as well as how to reach out to and contact difficult sources for articles." –Valerie
"College Magazine has taught me that you can't just write a good article and expect things to happen for you. You have to work to reach the right audience. You have to deliver content that people are actively searching for while also including a few surprises." –Alyssa
"CM is one of the best writing experiences I've had because of the level of competitiveness." –Niall
Register today and get your first assignment the very next business day. We'll also connect you with your editor to answer any questions to help get you started. We look forward to helping you improve your writing.
Congratulations on taking your first step to becoming a professional writer!