I absolutely hate the moving process. I hate looking for a new place. I hate moving all my stuff from the old place to the new place. I hate change in general. So, when I moved into the apartment right by my campus as I began my master's program, it was 100% with the intention of staying there for the two years it would take to complete.
I did not plan on moving this year, and yet I am (or already have, depending on this article's publication).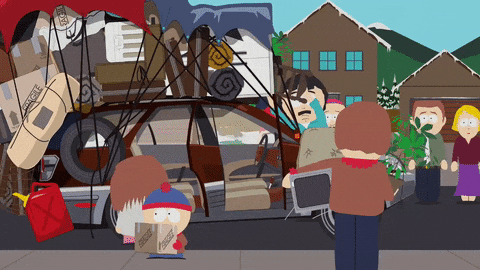 You can't compare my old apartment to the new one. It proves a million times better, and I am paying roughly the same amount. It only takes a 20-minute bus ride to get to school. There is a park across the street. The building offers a gym, cafeteria, library, lounge, party room, movie theater and roof deck with a mini golf course. The old "apartment" consisted of a room in a decent house a short walk from campus. It all worked out very well for me. So why does it sound like I'm still complaining?
Because I very damn well near lost my sanity in the process.
Finding an apartment in NYC is ridiculously hard, especially for students, and even more-so post-pandemic. However, my girlfriend and my roommate convinced me that we should look for an apartment for the three of us to try and save some money. I agreed very reluctantly. Since several more months remained on our lease at the time of this decision, we couldn't start looking right away. Every apartment on the market sold immediately, plus every landlord and realtor I talked to kept telling me it was way too early. They all told me to reach out to them roughly one month before we wanted to move. This alone gave me anxiety. As someone who often states, "I'm not a problem solver, I'm a problem preventer," I like to plan everything out as far in advance as possible. Looking for an apartment to move into in one month? Absolutely ridiculous to me.
As everyone who I expressed my anxiety to kept telling me, this is life.
One month before our desired move-in date arrived, I felt excited to finally hear from the realtors and landlords that we could schedule viewings instead of them telling us that it was too early. I was also felt terrified by the fact that we had roughly thirty days before we were homeless. We missed out on a couple of nice places, and then we appeared to hit the jackpot. We found a place that seemed perfect for us; plenty of space, good neighborhood, laundry in the building and a reasonable rent to split between three, meaning we'd each save money. We put in an application on Friday and on Monday we got approved. The nightmare I feared turned out not so bad.
Until it was.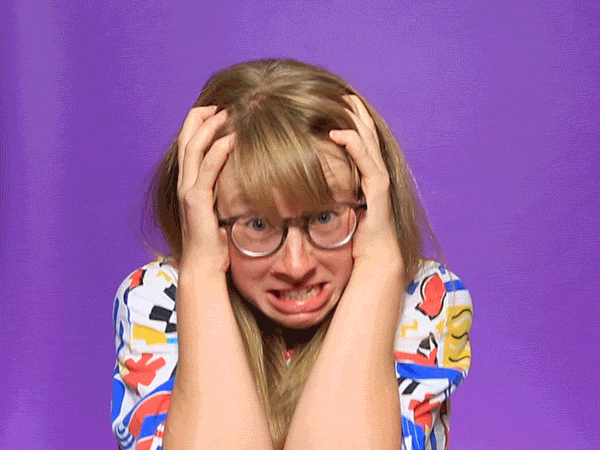 On Tuesday we were told that management changed their minds. They would not rent us the apartment. I called up the middleman we dealt with and expressed some very harsh words. He told me, "You're going to have to calm down." My response was, "No I'm not." I expressed some even more harsh words and demanded an explanation. He informed me that in New York City, tenants hold a lot more rights than landlords do.
Therefore, when COVID hit and many tenants could not pay their rent, landlords couldn't really do anything about it because of the city's laws. As such, they lost money. In order to prevent such a thing from happening again, many landlords in the city now only accept tenants with a combined income of 40x the monthly rent and guarantors with 80x the monthly rent. We had neither. The junior manager approved us because he saw that we paid more money at our current apartment, but the senior manager saw our income and denied us.
After that, my anxiety multiplied and turned into depression. To make matters worse, the roommate who convinced me to try to move in the first place decided that he stood a better chance of finding a place on his own, giving up on my girlfriend and me. He found a studio for himself shortly afterwards. Of course, by this point it was too late to renew my lease with the current landlord.
He already rented it for the next year to someone else.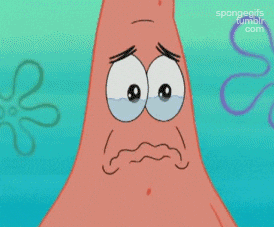 This whole ordeal affected my mental health more than any other thing in my life. I truly started to think that I wouldn't find a place by the end of my lease and would need to move back in with my mother. My mental state became so bad that it started having a negative effect on my relationship.
After my roommate cowardly stabbed us in the back and called it quits, my girlfriend and I started looking at studios for just the two of us. We put in two applications. One place we never heard back from, while the other place accepted us; the really nice place that I described earlier. I wasn't excited until I signed the lease and held the keys to the apartment in my hands, which I soon did. While the possibility of homelessness no longer serves a threat, I am still attending therapy to deal with the damage done to my psyche by this horrible experience. I also told my girlfriend that I don't care if the building turns out to be horrible — I'm not moving for at least three years.