College students in New York City thrive bouncing from place to place. Whether popular or well-hidden in a back alley, you will find plenty of places to explore, with fans of the location at the ready. For newcomers who crave places catered to their preferences, some suggestions from NYC veterans may come in handy.
For rookies and curious readers, below is a top ten list of places to avoid at New York University—so hopefully you may not experience these horrors yourself:
1. Phebe's Tavern and Grill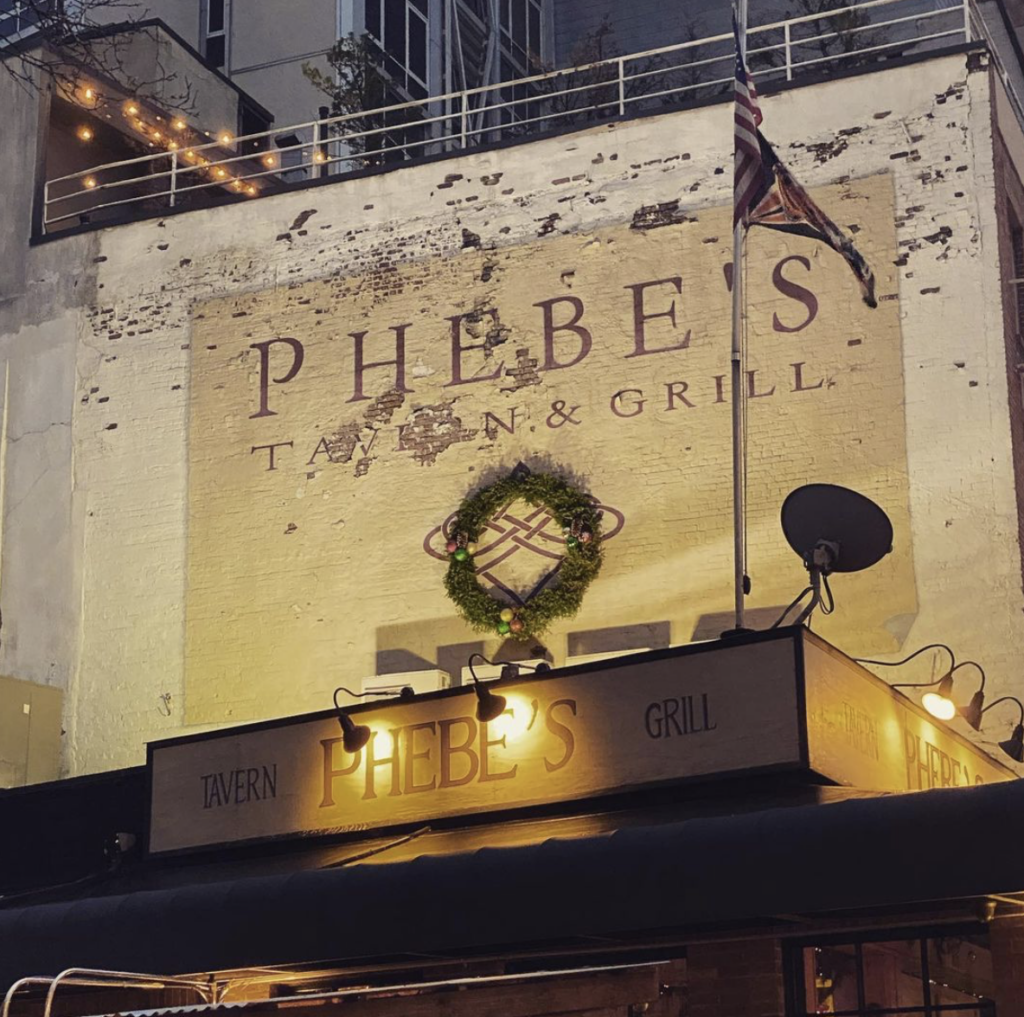 In the daytime, a charming restaurant. At night, it transforms into breeding grounds for horny older men, obvious minors experiencing drunkenness for the first time and overall the most horrid vibes you could ever come across. As a Phebe's veteran, stay away from this place. Located at 361 Bowery, the locals know it as one of the easiest bars to get into for those young college students with shiny new fakes. Though don't carry high hopes—they play the same house music every night and the dance floor winds up a sweaty mosh pit by 11 p.m. When your friends discuss what to do for the night and someone suggests Phebe's, do yourself a favor—disinvite them from your evening.
2. Bobst Library
This suggestion exists for the more fragile of minds. NYU carries a competitive reputation for the arts, its business school and most other academic endeavors. The infamous Bobst library, located at the heart of campus by Washington Square Park, boasts 10 spacious floors, each filled with students studying either with each other or separately. For some students, Bobst can pose as a place to focus on the task at hand and occasionally study with some friends. For others, the atmosphere of intensity remains too intimidating and leads to doubt about your own abilities to succeed.
"I always hate myself when I'm there," New York University junior Gabriel Murjiani said. "It just represents times when I'm grinding out schoolwork late at night."
Encasing yourself inside a gigantic building for hours on end can feel immensely stressful. As the checklists seems to grow longer instead of shorter, Bobst commands for all who enter to keep themselves busy. The library hosts no hostile vibes by any means, but the library does not cater itself to the weak. If you suffer from these same feelings already, maybe stray away from the library for everyday work. Bobst library functions best when reserved for those late nights to study, but it can give terrible flashbacks during the day.
3. Tompkins Square Park (at night)
Tompkins Square Park, located in Alphabet City in Manhattan, may not necessarily come to mind as a place one would consider a part of NYU. But with the high number of students living in the nearby neighborhood, NYU students inevitably visit the bustling park. While the Tompkins Square Park welcomes all goers and their various pets, once nighttime rolls around, all of its warmth erodes as the sun goes down. If you find yourself wandering the park at night, beware of your surroundings. You never know what you might walk into.
"I've just been out and around the city and it's more frightening to walk home from there than other places," New York University sophomore Ella Klaerner said. "There's just a lot of firecracker noises and drug deals. Which is normal but like, hard drugs."
This experience remains not uncommon to say about most of the city at night. Most parks in New York City are accustomed to strange behavior, but some of that activity can turn criminal. The friendly faces walking amongst friends can disappear and transform into creepy older men hanging around the park. With every store and café closed, the park does little to serve as a refuge for those traveling home late at night. If any of you plan to visit Thompkins Square Park, go during the day to see an abundance of pets rather than seedy actions.
4. The Brandy Melville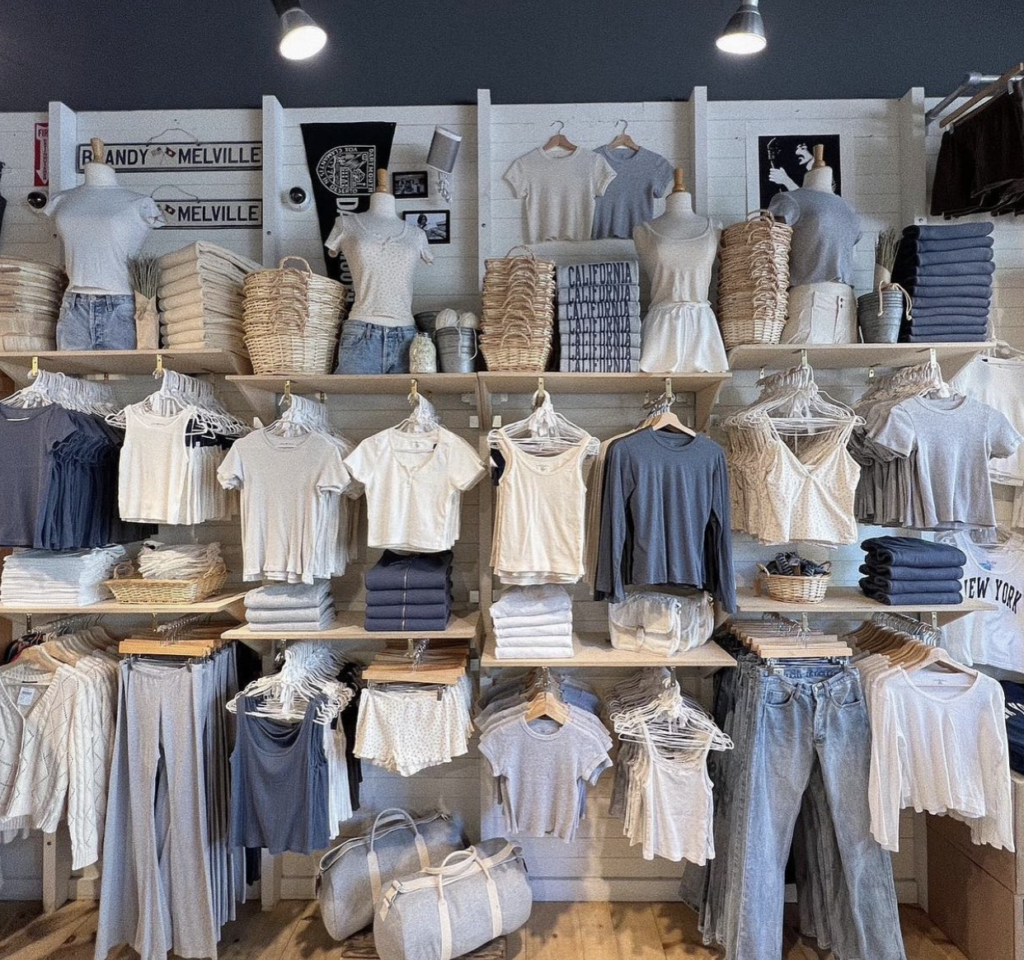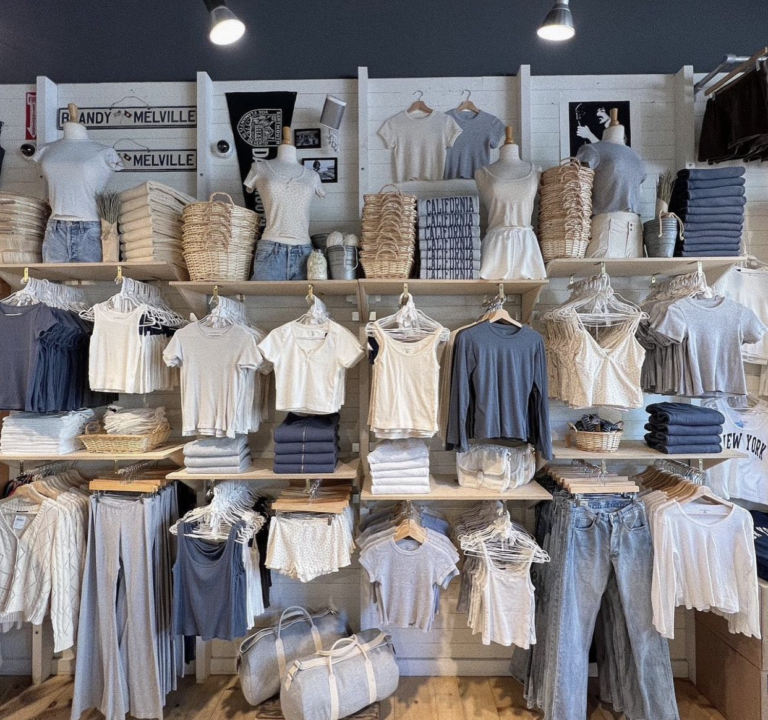 Just a few blocks north of Washington Square Park, the Brandy Melville stands exactly how you would expect it. A quaint little store with young girls shopping to follow the newest trends doesn't seem like a bad place. It seems like a great little store to shop in, maybe after a long day of classes. If you feel like treating yourself to a little shopping spree, the location makes it easy to spend your money there. However, the company possesses a long history of controversy, particularly about their clothing.
"Their brand is one size only, and that's kinda problematic," New York University Junior Aria Young said.
Brandy does make everyone who doesn't fit into their clothing acutely aware of that fact. But one other reason to stay away? To avoid the abundance of police always outside the store. For some unknown reason that I can't fathom (but if I needed to put my finger on it, the cheap, basic fashion at an outrageous price makes it a rather easy target), the store attracts many with "sticky fingers." Unfortunately for them, they almost always get caught. Just out of convenience, walk past the Brandy Melville as fast as you can while keeping your head down. The young thieves already face enough humiliation.
5. The Lipton area of Washington Square Park
Washington Square Park: infamous for its chaos. But the Western side of the park takes a much seedier edge than the center. For NYU folks, this side of the park lies across from the Lipton freshmen dorms. This side of the park can turn dangerous. When walking through the park, especially at night, grip any self-defense weapons you may carry. For those with sensitive noses, I would also recommend staying away from the corners of the park if possible—you would not believe how horribly the pungent stench of vomit can infect everyday travelers.
6. Downstein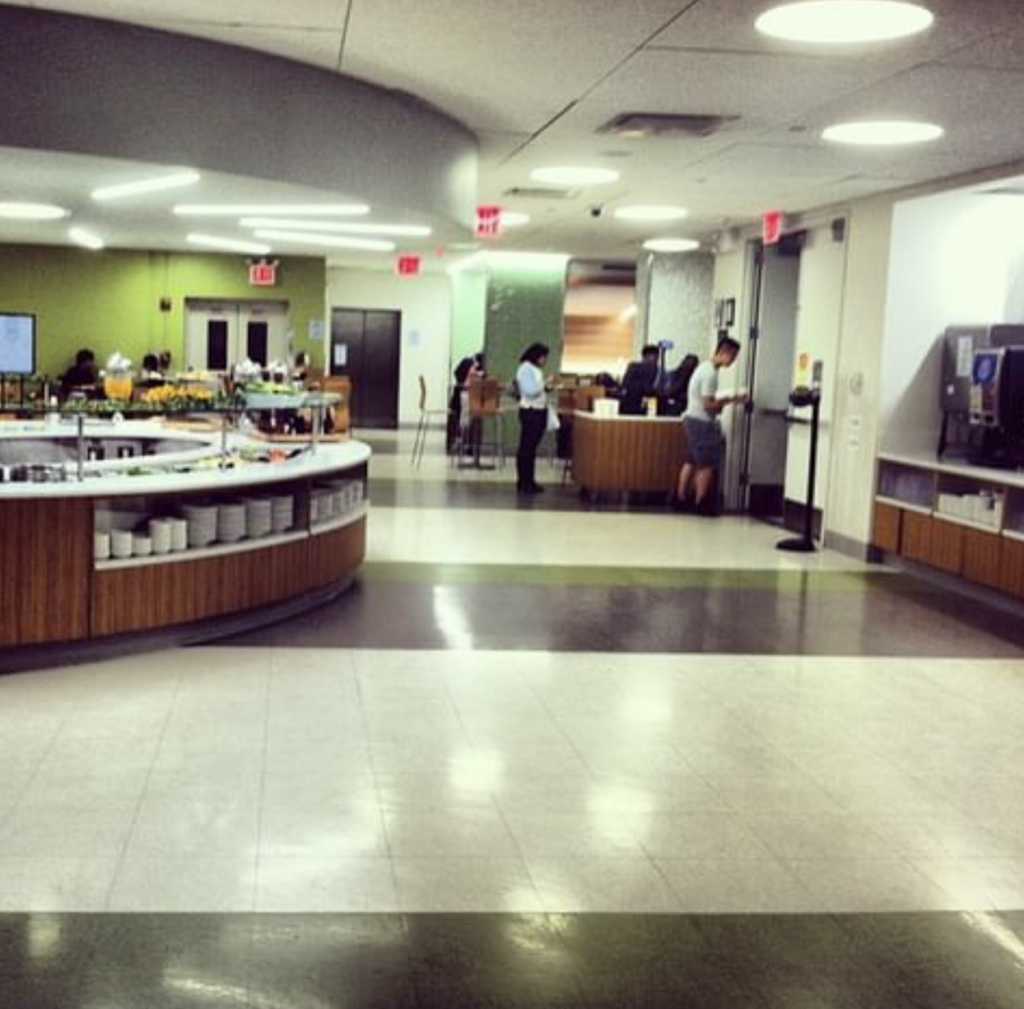 The dining halls at any university always wind up the places amongst the most criticized. Food will always make for an important part of a college student's life and the quality of food will often determine the quality of their life (and bowels) while at their school. One dining hall that you should visit the least often: the basement of Weinstein Hall, otherwise known as Downstein. The food always looks grotesque and doesn't taste much better. They always run out of food and some students found certain little critters in their greens from the salad station. All in all, the other options, for examples the upstairs dining hall, would suffice better than Downstein for all of your dietary needs.
7. West 4th Street Station
Living in New York City will require you to get accustomed to traveling by subway. West 4th Street station, one of the three stations closest to the university's main campus, stands apart from the other two stations nearby, the 8th Street Station and 14th Street Union Square. West 4th Street station stands out for its noticeable uptick in violence compared to the other two. You may remember the West 4th puncher, who attacked people among the station and went viral on TikTok.
Besides that, West 4th Street Station remains one of the smellier stations near campus, with the scent of urine disgustingly strong at all hours. If you find yourself going to West 4th Street station, make sure to keep a close eye on your surroundings and place one hand on your bag, the other holding your nose.
8. Sing Sing on St. Mark's
Looking for a fun night of karaoke? For those willing to put up with overbearing bouncers, I know just the place: Sing Sing in St. Mark's Place. Located nearby to campus, Sing Sing resides next to restaurants, eateries and shops, making it the perfect place for students to spend the whole day. However, not all students experience this capitalist bliss. Natalya Amril, a rising NYU junior, recalls a night where she tried to get into the karaoke establishment and the bouncer took her ID, bent it and made her fork up $20 just to get it back.
"I wouldn't say it needs to be avoided," New York University junior Natalya Amril said. "I just personally got f—ed there."
Karaoke night holds a special place for many hearts. The loud, off-key singing, the occasional Broadway-bound friend that shows off, and plenty of drinks. Sing Sing sits close to campus, and fits any students criteria for an ideal night of fun. But the fun of karaoke here will stop before it begins for those under 21. If any of you hold issues with your ID, particularly the fake ones, take this story as a cautionary tale.
9. Rubin Hall
The freshmen dorms of any university always lack some of the pleasantries of upperclassmen dorming. NYU's Rubin Hall, located on Fifth Avenue just a few blocks from campus, takes the cake for some of the most uncomfortable housing on campus. This old relic of a housing unit stands as the only dorm on campus without air conditioning and in the summer months you definitely feel its absence. Besides that, the dorms do just fine in terms of cleanliness and comfort. In the summer however, if you get placed into this dorm for housing, remember to bring plenty of fans.
10. Palladium Dining Hall
Palladium: one of the nicest and most expensive dorms on campus. The building houses the athletic department, the school's gym, pool and undergraduate business center. It resides right next to Trader Joe's and students endure only a 15-minute walk to campus. This prime housing rocks for anyone who can afford it. But the dining hall hosts the problems for most students, as the history of the food inspection ratings left many with a sour taste in their mouth (literally).
Though boasting a sushi and poke bowl station, a smoothie station and the infamous all-you-can-eat Palladium brunch on the weekends, the dining hall can contain a few critters and unexpected knick knacks in the food. For sensitive stomachs or those generally grossed out by establishments with low food ratings, maybe avoid the Palladium dining hall. But hey, at least they offer many other things to do once you arrive. With its proximity to other food establishments, you can easily avoid the dining hall.
As the list concludes, many of the places above come from a firsthand experience. While this author recommends that those who wander into these places take precaution, I don't entirely recommend that students should completely avoid them. New York City offers much to do, and one bad experience shouldn't overlook the good that an establishment can offer. Take everything said here with a grain of salt and let New York City show you itself rather than hearing from strangers online.
(But seriously, never go to Phebe's).