Notes: the lifeblood of students in every college across the United States. Every day, thousands of notebooks get inked with the information students need for studying. Every day, students create thousands of new Google Docs, their fingers rapping against their keyboards as they record their lessons. In lecture halls and classes all over America, students of all kinds desperately attempt to write the essentials of their teacher's curriculum. Suppose your current method of recording lessons takes too long, or simply does not fit your studying style, perhaps you could benefit from one of the incredible notetaking devices below!
Read on for 10 items to make your notetaking that much smoother.
1. Notebook and Pens (On a Budget)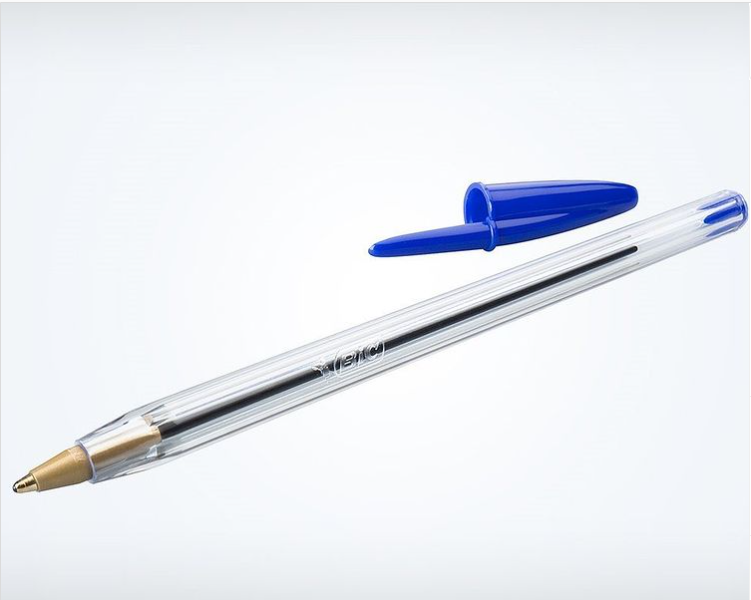 The Classic: For some folks (like myself) nothing truly beats the power of a physical notebook and pen you can hold in your hand. Additionally, I can write notes without autocorrect constantly peering over my shoulder, and doodle when class inevitably gets boring. For those of you on a college budget trying not to break the bank on school supplies, avoid retailers on campus and consider searching large office supply stores like Staples, Office Depot, or even Target and Walmart. On Target's website, you can find a single-subject spiral notebook and pack of Bic pens for less than three dollars. Contrast this with Penn State's supplies website, which offers nearly the exact same notebooks and pens but for almost seven dollars total!
2. Notebook and Pens (For Higher Budgets)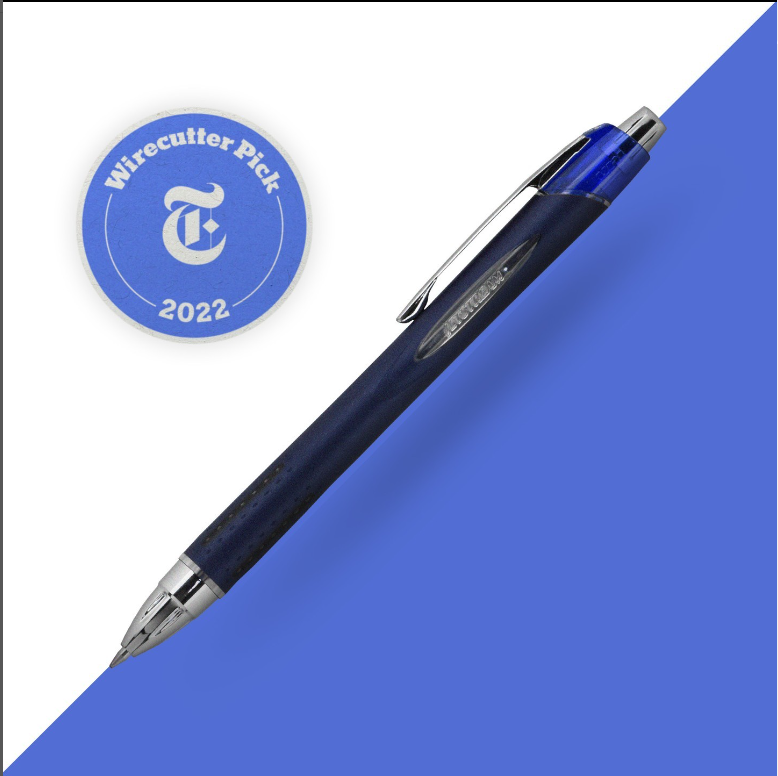 Now, some of you may have a little extra change to spare on higher-budget note-taking equipment. In this case, why not go for items that will provide both quality and convenience? This deal on Amazon allows you to purchase two Oxford spiral notebooks, each divided into 3-subjects. With 150 pages, this affords you fifty pages of paper for each of your classes. In terms of high-quality writing utensils, you may want a pen that will provide a good writing experience and only requires a little hand pressure for easy note-jotting. To this end, the uni-ball Jetstream ballpoint pen will work best, with its precise writing and ink that dries so fast—lefties need not worry about smudging again.
3. Voice Recorder (On a Budget)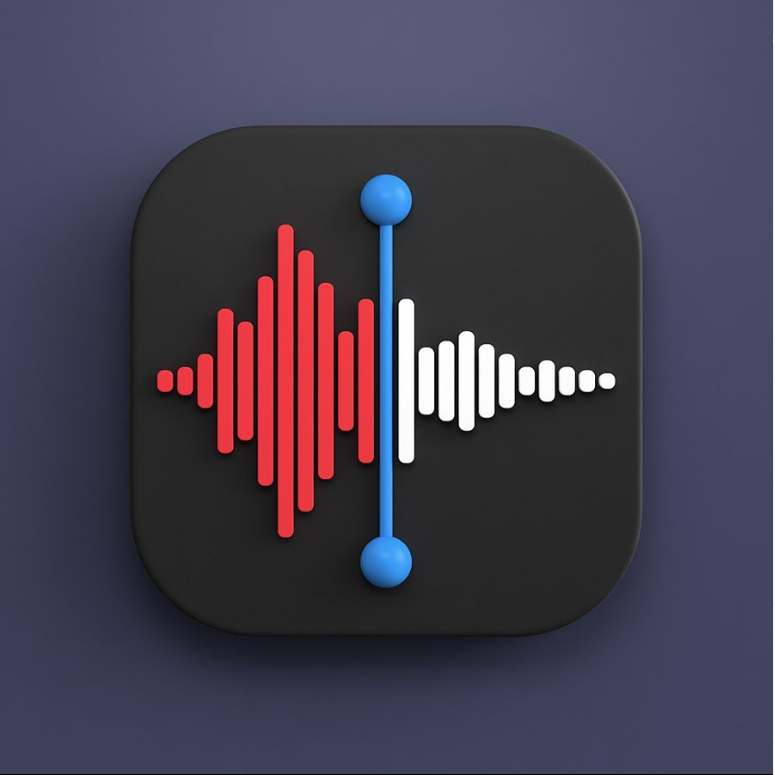 Undoubtedly, many students label themselves as "auditory learners." For these folks, memorization comes more easily through audio recordings they can replay and transcribe. If you fit this type, consider yourself quite lucky, as many phones offer cheap or even free ways to record your lectures and revisit them at will. For iPhone users, most of you should have the Voice Memos app preinstalled on your phone. This app allows you to easily record sound files and rename them, plus it automatically sorts them by date. For smartphone users looking to use another app, consider Voice Recorder and Audio Editor. While this app does come with purchasable content, the base application has no price tag. Additionally, it offers unlimited recording time and simple editing software, meaning you can record your lectures for as long as you need to and cut out any unnecessary sections. On top of these other options, take a look at the Otter.ai app, which can transcribe your lectures in real time for free.
4. Voice Recorder (For Higher Budgets)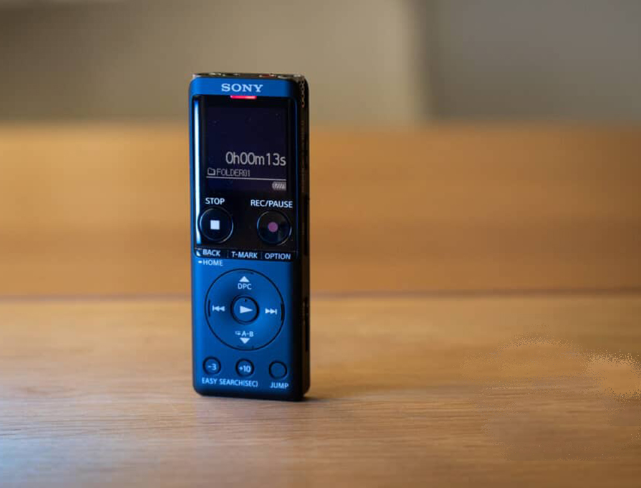 Now we start getting into the upper echelons of pricing. However, we also begin to see the large gaps in quality between lower and higher-budget equipment. For voice recording, I simply need to recommend the Sony ICD-UX570 as the ideal class-recording tool. This little black box comes with a variety of features that go well beyond its simple and unassuming design. For one, it records like a professional microphone. I myself can think of several occasions where I needed to record an interview in a crowded setting, and the Sony ICD recorded myself and my interviewee with incredible clarity. This kind of microphone power makes for an ideal tool when trying to record sitting in a noisy lecture hall. Additionally, the ICD comes with four gigs of storage, plugs right into a laptop USB for file transfers and comes with an extremely easy-to-use user interface.
5. Writing tablet (On a Budget)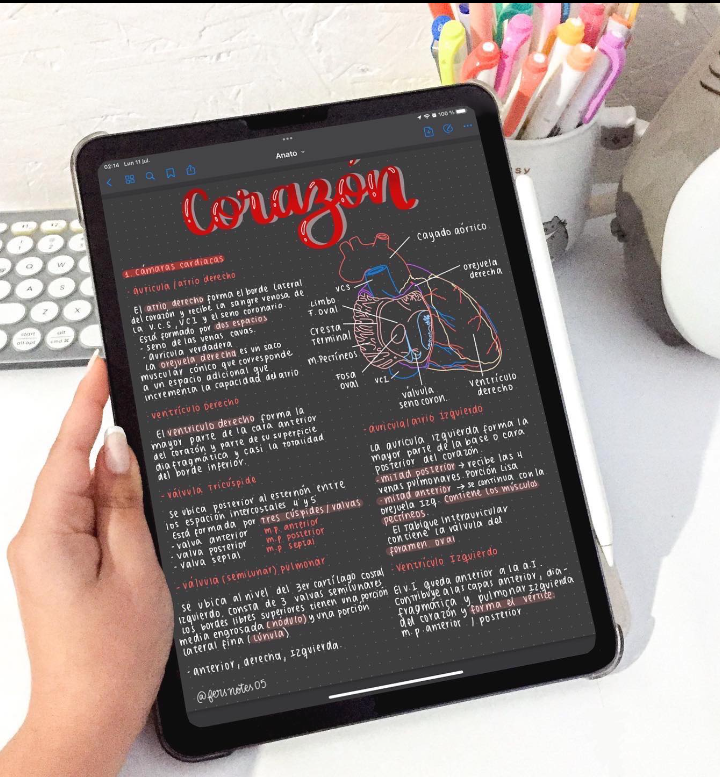 Naturally, some students will want a notetaking method which mixes the personalization of one's own handwriting with the convenience of modern technology. For this, many employ the use of a stylus and take notes using their tablet or phone. In terms of notetaking apps, GoodNotes 5 takes the lead as the best app for students. This application costs nothing, contains near infinite storage and allows you to write on pdfs or your own customizable notebooks within the app. For a cheap and effective stylus take a gander at the Adonit Mark. This stylus costs just $10 on Amazon and requires no batteries to operate, meaning you can use it to write notes for as long as you're in college (or even beyond).
6. Writing tablet (For Higher Budgets)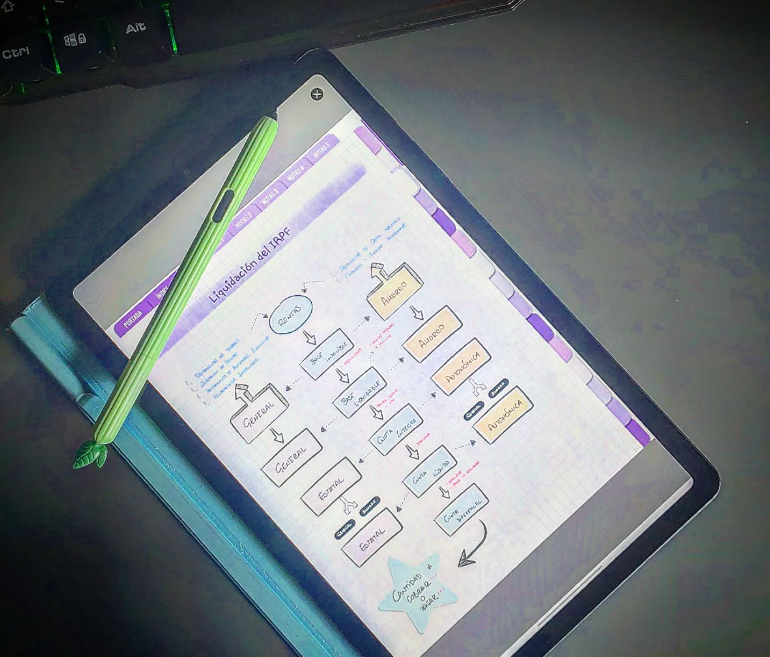 Say you want to go beyond using one of your current tablets for writing digital notes, eschewing the idea of using a tablet you may already own. Perhaps you seek a tablet specifically for college, and don't mind spending extra for it. In that case, the Galaxy Tab S6 Lite could prove worth your time and money. This tablet weighs only a pound, fits easily into a backpack and comes with a pen for writing. With up to twelve hours of battery life, you can likely go a whole week writing lecture notes without needing to charge it. Fair warning however, a Galaxy Tab with 64 gigs of data will run you about $350 on Amazon without any discounts, so keep an eye out for any discount codes if you can.
7. Bluetooth Keyboard (On a Budget)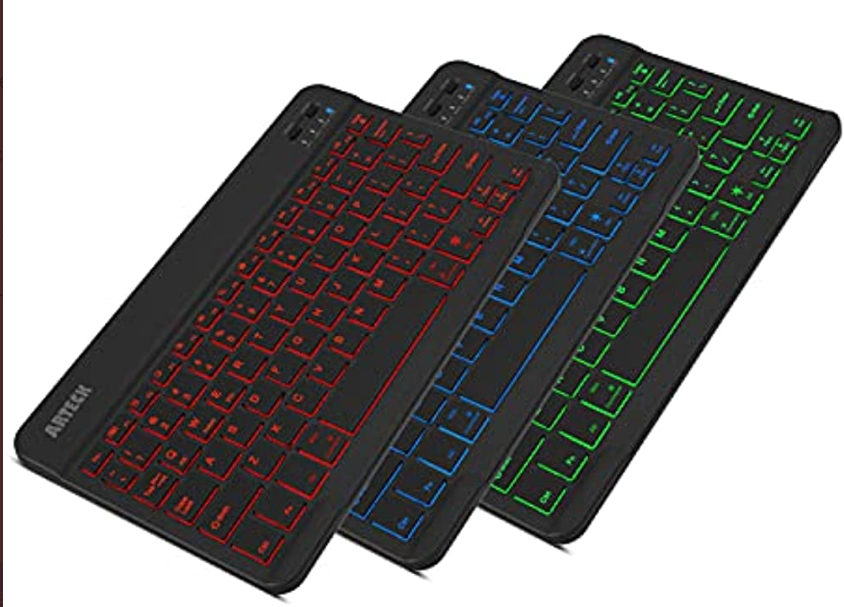 On the other end of the "I take notes with a tablet" spectrum we find the keyboard users. For these fine folks, touchscreen keyboards just don't get the job done. Whether you hate having a massive keyboard fill your screen or just prefer the satisfaction of pressing keys, let us eye some viable options. On the cheaper end of the aisle, the Arteck HBO30B Universal Bluetooth Keyboard provides the most bang for your buck. This little number works with most Apple tablets as well as Galaxy Tabs and the Google Nexus. In addition to its extremely light weight and thin design, the Arteck comes with a six-month battery life and spiffy back-lit keys.
8. Bluetooth Keyboard (For Higher Budgets)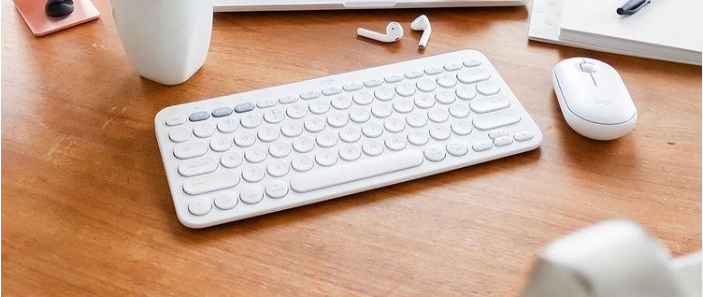 For better or worse, a bigger price tag means a bigger keyboard in this entry. This also means bigger benefits, however. Although the Logitech K380 does not feature spiffy back-lit keys like the other option, this allows it the benefit of a whopping 24-month battery life! Additionally, students juggling multiple tablet devices or looking to share this keyboard with their friends can take solace in the fact that the K380 can connect to three different devices at once and remembers all their keyboard preferences. Fast-talking professors don't stand a chance with you typing your heart out on these keys.
9. Drawing Notebook (On a Budget)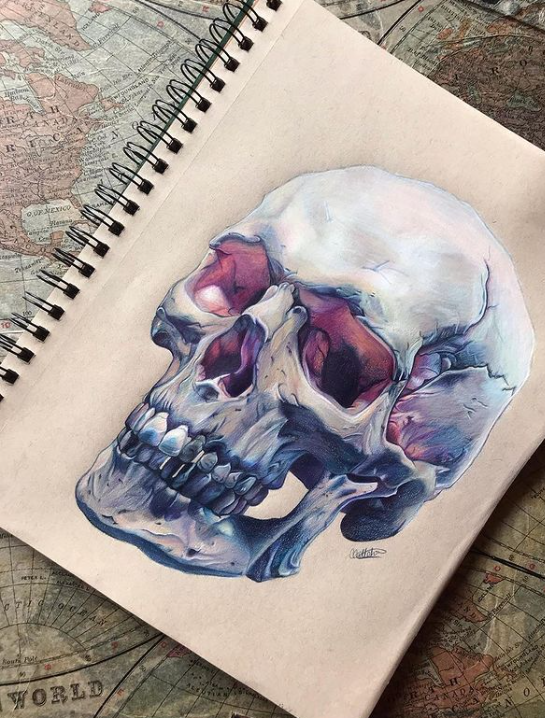 I can admit our final category in this list comes as a bit of a wildcard. To most people, a drawing notebook makes for an unorthodox way of recording lecture notes. I would argue, however, that some students truly need the freedom of blank sheets to best organize their thoughts and notes. Also, art students. Up first: the classic Strathmore Sketch Pad. Anybody who went to high school with artists in training will likely recognize this notebook, and for good reason. The Strathmore sketch affords tons of page space for beginners to practice their drawing skills, and at a reasonable price of less than $20.. Think about adding this book to your arsenal for those classes that require sketching (or if you really need the doodle space for your boring classes).
10. Drawing Notebook (For Higher Budgets)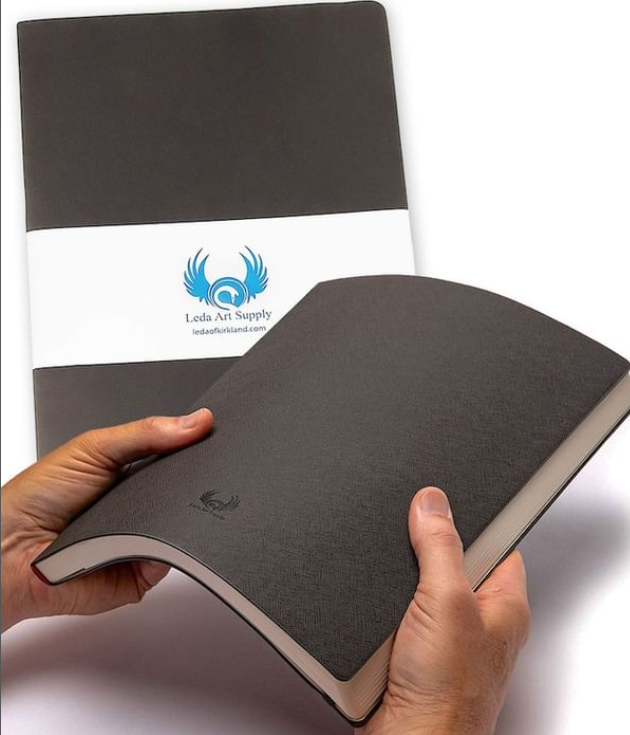 A near inverse of the keyboard section, this time the pricier notebook comes with a smaller size. The size difference, however, does not make for a worse option. If anything, the Leda Art Supply's Premium Sketchbook's seven by 10-inch size makes it far more convenient to carry around and whip out when needed. Additionally, this book comes with more than triple the number of pages compared to the Strathmore (50 vs. 160)! While Amazon lists this option for $24, you can find different options for multiple prices on the same page. A pocket-sized version goes for $15, while an extra-large will run you $35, allowing you to choose based on your budget and notetaking needs.