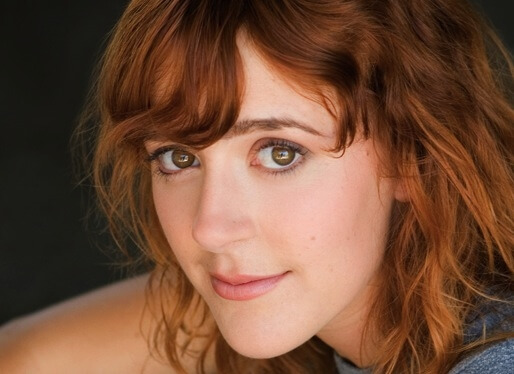 Nebraskan Native Just Living The Dream: CM Interviews Justified's Abby Miller
|
No one can possibly forget the childhood memories of dancing around with plastic microphones, pretending to be certain of exactly what it was we wanted to do with our lives. At the age of 12, Nebraska native Abby Miller stepped out onto her community's theatrical stage for her first play, The Sound of Music, being an actress could become more than just a childhood dream.
Miller grew up in the small town of Clay Center, Nebraska, where a makeshift theater brought the community together under the same artistic roof.
"In our community theater, everyone got involved," Miller said. "I knew this is what I wanted to do forever, and it was invigorating."
College Life
Miller's dad had been a professor in the College of Education and has always stressed the importance of getting a degree to his children. As Miller began her studies at the University of Nebraska, convincing her parents of her passion for theater was a big task. "I thought, if I'm going to do this [college thing], I'm going to do it with a theater major. I was on a one-track mind."
Miller grew up in a town with a population of 800, so traveling to a university of 30,000 people was more than a small change for her. "When I was in the theater program, instead of competing against one or two people for a part, it was now 100-200 people," Miller said.
One of the biggest challenges for Miller was when she had felt she was surrounded by people who seemed much more talented than her.
"I hit a rough spot in a play," she recalled. "I was lead role of the play, but I was on stage and realized that I wasn't 'present'. The man was talking to me, but I wasn't there." Miller's confidence was shattered. .
Frustrated with herself and in need of a change, Miller decided to study abroad in London. After being accepted into the program, Miller felt it was the best thing she could have done for herself.
"I cared too much about what people thought about me, so I just got away," Miller said. "I didn't know a single person. I could be whoever I wanted to be—I could find myself. If people didn't like me, I didn't care."
With this mindset, Miller's acting quickly improved. "I was present again and fell right back in love with," she said. "That was the best year of my life — an amazing year for traveling, but also, I really felt like I knew what I wanted to do."
Miller shared that although gaining independence from your parents can be an emotional journey; it is something everyone must experience during college.
"One day everything is amazing, but the next day you get a C on a paper, and the whole world is crashing down," Miller laughed. "Community is so important, but I think getting away from it is such a good thing to do."
Getting a Foot in the Door
In 2011, Miller made her television debut as Dorothy on the popular TV series, Mad Men. After the audition process, she had received a call back on the same day to meet series creator Matt Weiner, the show's writers and producers.
"John Slattery was directing this specific episode, and he was in the same room, so it was pretty nerve-wracking," Miller said. "It was really important for me to focus on how much I love what I do."
"I thought, 'I'm here, holy moly, I get to read for Matt Weiner and John Slattery—such a thrilling thing," Miller said.
During the episode starring Miller, her boyfriend rejects her and her market focus group causes an intense emotional scene. Miller took her own experiences into account as the character's world crashed down.
"Funny enough, the episode reminded me of my college sweetheart, and [our breakup]," Miller said. "But I think from anything bad, something really wonderful comes from it," Miller said. "Things would have changed dramatically if I didn't go through it, and it was heartbreaking, but it helps with the character work."
What She's Up To Now
After Miller's appearance on Mad Men, she transitioned into a new character, Ellen May, on the FX series, Justified.
"She is just such a different character," Miller said. "I didn't think I'd ever play her."
The show takes place in Kentucky in a blue collar, "white-trash" community of misfits with a lot of drug addiction, gangsters and mobs. The character Ellen May happens to be an Oxycontin-addicted prostitute, which deems as a huge change from Miller's Mad Men role.
As bizarre as Ellen May's character may be, Miller still finds her to be relatable. Since Miller had been working since she was 12 years old, she paid for her own college education and was raised to be independent. "But I still had opportunities," Miller said. "The thing about this character is that she doesn't think those opportunities exist [at first]."
Throughout all of the courageous career moves Miller has made, she perfects the idea of following the heart.
Miller said she both experiences this and sees it in others. "You can say, 'Okay, I'm going to choose this path,' and often times it'll be maybe scary, but it's going to be a really thrilling ride. At the end of it you are going to be so thankful."
Photo: http://www.warnerloughlin.com/News%201211.htm