Lookout, Chicago and Minneapolis — Des Moines is coming to steal the Midwestern city spotlight. With a thriving art scene, this growing city in the heart of Iowa offers plenty of sights to see. Whether you found yourself on the lookout for the perfect coffee shop or vibrant nightlife, we've put together a Des Moines itinerary suited for all your needs.
Check out these 24 things to do in 24 hours in Des Moines.
6 a.m. Get your caffeine fix for the day at Scenic Route Bakery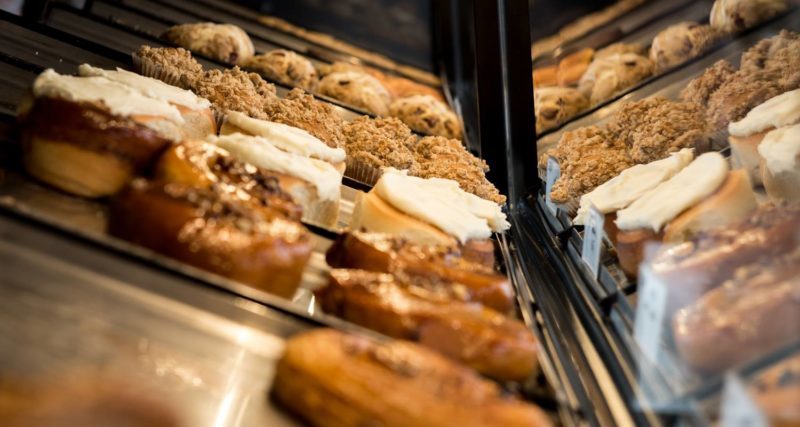 Before your big day, you'll need a little extra energy. Scenic Route Bakery serves all your caffeine needs. "My favorite thing about Scenic Route Bakery is the big windows all around the seating," Drake University junior Katie Lajoie said. "It's a great place to drink a turmeric ginger chai latte, have a pastry, people watch and relax." Perhaps even better than the food is Scenic Route's mission. The owner hopes to inspire people to slow down from the hustle of daily life and remember the important things. Just one stop at this quaint coffee shop gives you the positive mindset you need to conquer the rest of the day and remind you to always take the scenic route.
7 a.m. See the city in style with Des Moines BCycle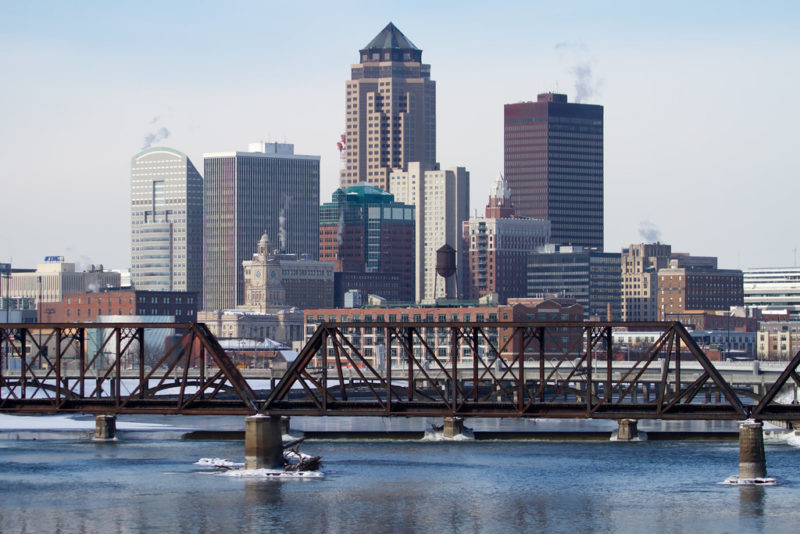 Who says you need a car to explore the city? Use the Des Moines BCycle instead. With over 20 stations and 120 bikes available to rent, BCycle is an easy and fast way to explore. Using your phone or credit card, members can unlock a bike at any station in seconds. You can find stations scattered across Des Moines, so wherever you start and end, there's easy access. "BCycle gave my roommate and I a way to exercise and appreciate the great outdoors that Des Moines has to offer," Drake University student Ali Goldensoph said. "Without them, our exercise routine would be dull and repetitive." Des Moines BCycle provides a 24-hour membership as well as 30 day or one-year memberships just in case you can't get enough of the city. Whether you choose to head downtown or hit up a nearby trail, Des Moines BCycle reduces your carbon footprint and gets you moving. By renting a bike from BCycle, you can see all the city offers — at your own speed.
8 a.m. Have an authentically Iowan breakfast at Java Joe's Coffeehouse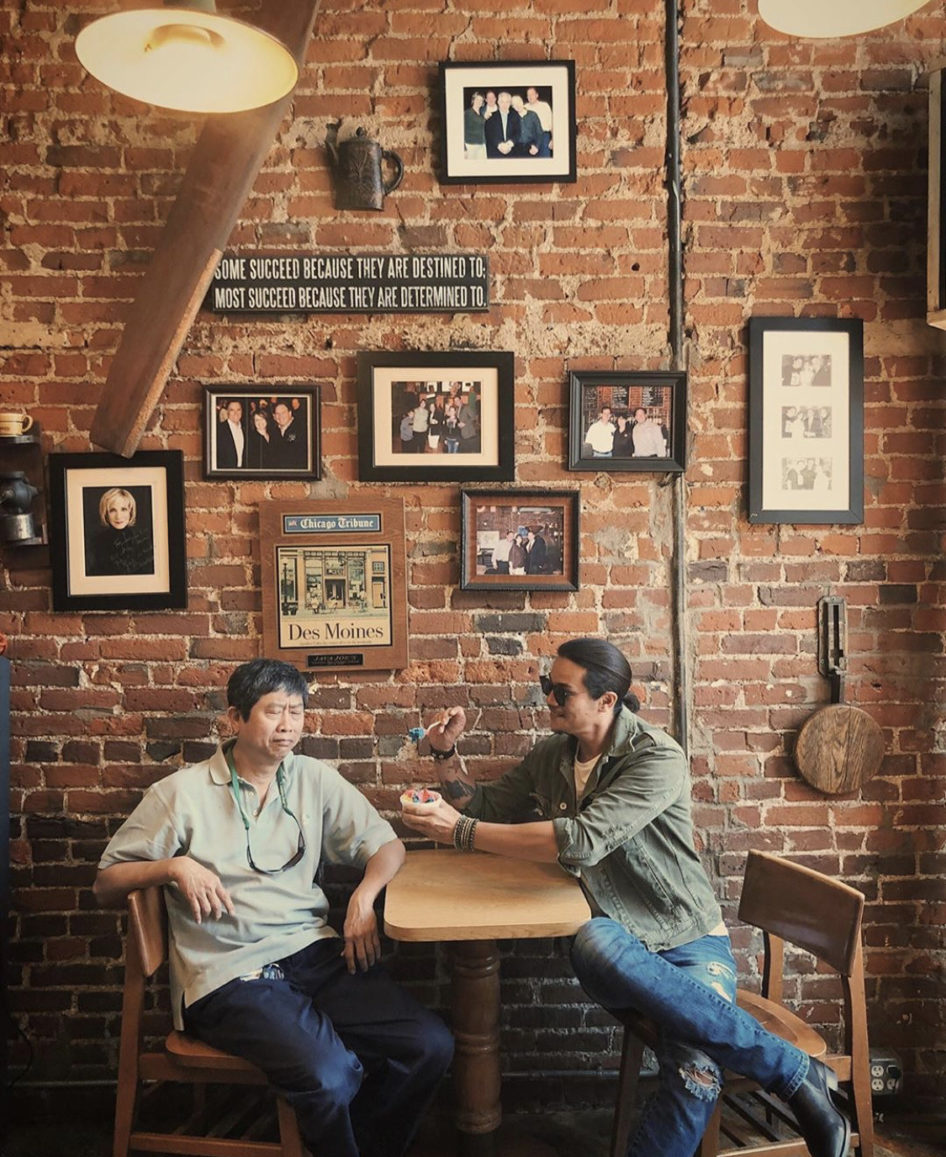 This coffee shop is far from your average Joe. Near the center of downtown Des Moines, Java Joe's Coffeehouse sits in a prime location for any visitor or college student. With plenty of seating and charming, vintage decor, Java Joe's is an essential stop for anyone looking for a morning bite. "The atmosphere there is welcoming but the menu is the star," Drake University student Haley Pertzborn said. "The breakfast burrito and Biasi drink are to die for. They also have amazing muffins; the French toast muffin is the best." The Java Joe's experience brings more than just the food, though — lookout for an eccentric mix of visitors and events. The coffeeshop is a hotspot for journalists and politicians, especially during election season. If you can't fit Java Joe's into your morning schedule, don't worry; you'll find just as much fun at night. Look out for their monthly poetry slams or visits from local bands.
9 a.m. Tour the historic Iowa Capitol building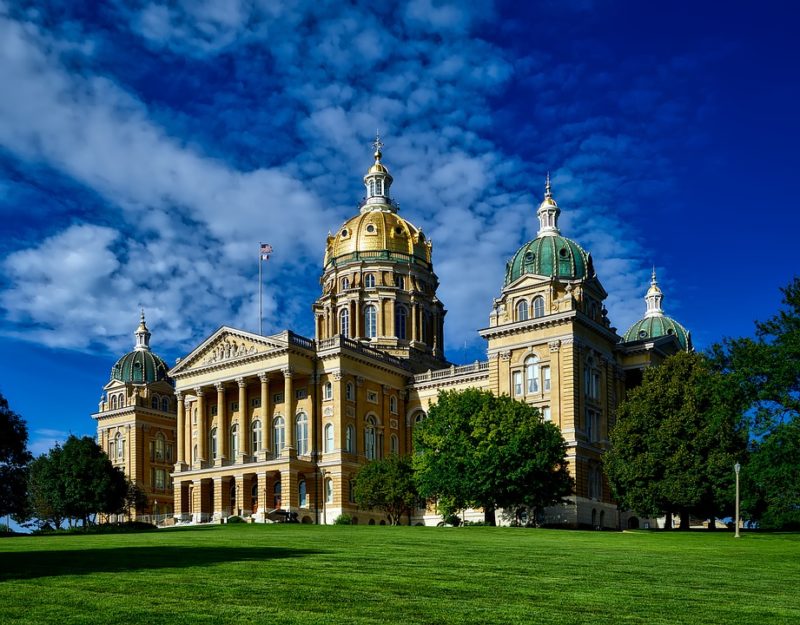 Ever wondered what lies inside that big gold dome? The Iowa Capitol is undoubtedly one of the prettiest capitol buildings in the country. The building houses the Iowa Senate and the Iowa House of Representatives as well as many other political offices. Touring the building comes at no charge alongside a tour guide or by yourself. Plus, as a historical building, you'll find the building full of art. Look up at the ceiling once inside the rotunda to see the architectural detailing, as well as a mural depicting Iowa's early settlers. Up for the challenge? Take the stairs to the top of the dome to look out over the city. Touring the Iowa Capitol is a great opportunity for political junkies and architectural enthusiasts alike.
10 a.m. Experience the Des Moines Farmer's Market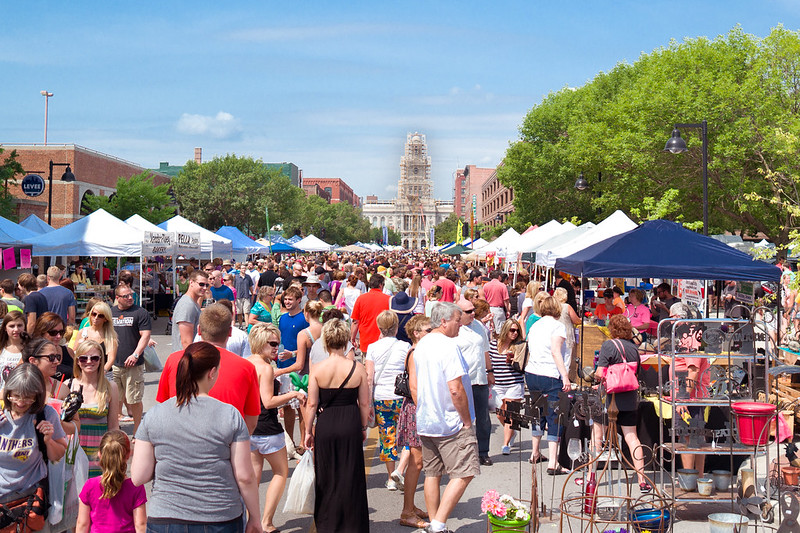 There's nothing quite like Des Moines on a Saturday morning. Vendors sprawl across the streets of downtown Des Moines, selling everything from art prints to breakfast burritos to fresh flowers and produce. "Even if you don't buy anything, it is still fun to just walk around and see what people are selling," Drake University junior Molly Ruder said. "My favorite part it this amazing street taco vendor and the arts and crafts vendors." Vendors come from all over the state to sell at the market, giving you the best that Iowa offers. And an added bonus? You can see tons of dogs at the Des Moines Farmer's Market and given the "Iowa nice" attitude, you might even get to pet a few!
11 a.m. Take your lunch break at Gateway Market and Cafe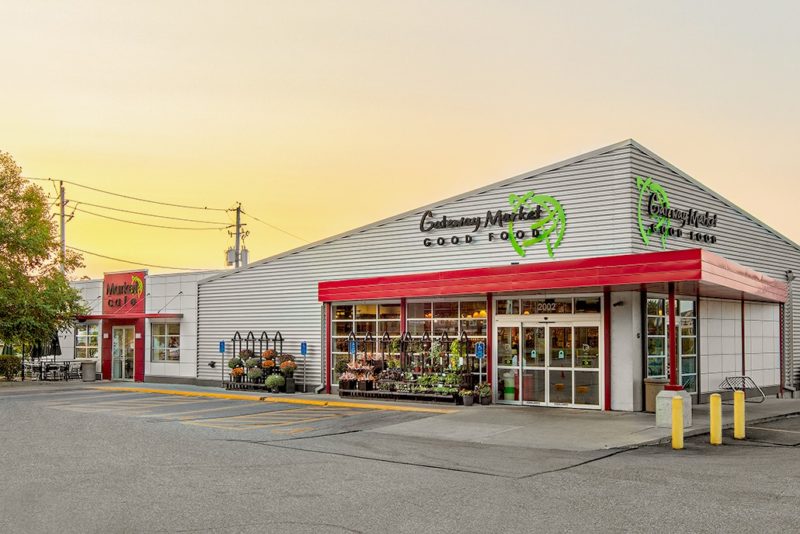 In the mood for food that not only tastes good but makes you feel good? Gateway Market and Cafe is dedicated to creating memorable food experiences by providing natural, organic and specialty foods. Every meal from the café is wholesome, healthy and great fuel for the rest of your day. Gateway also provides a variety of vegetarian and vegan options, so no one goes hungry (try out their tofu banh mi for a great plant-based meal). Now, finish with the café you can move to the market, which provides fresh, quality fruits and vegetables and other unique grocery items. Think of it as your local Des Moines Whole Foods. With locally sourced food and a modern feel, Gateway Market serves as the perfect spot for a lunch that will leave you feeling satisfied.
12 p.m. Tour the Better Homes & Gardens Test Garden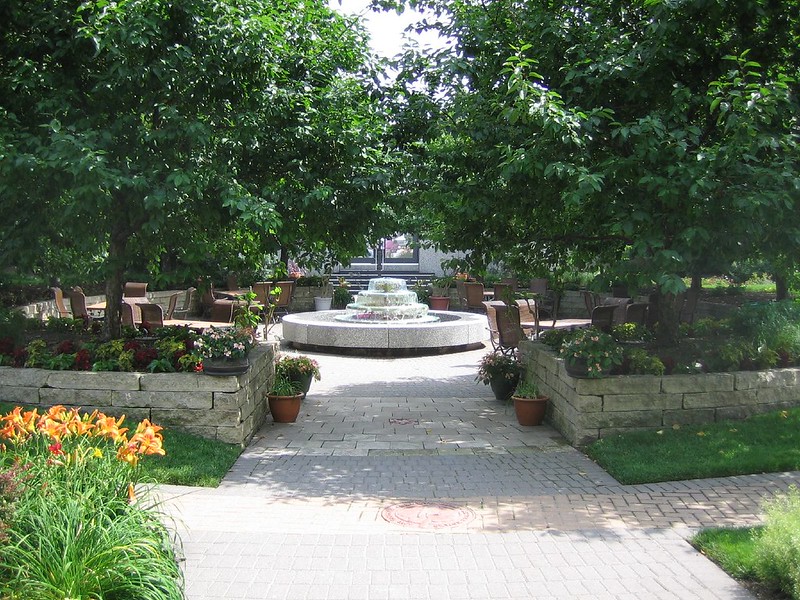 In the heart of downtown Des Moines, in the hustle and bustle of it all, lies a green paradise. The magazine publishing company, Meredith Corporation, brings magazine-worthy scenes to the metro with their aptly named Better Homes & Gardens Test Garden. This testing ground for plants of all shapes, sizes, and colors also serves as a photography studio for all the company's publications. With 22 distinct areas, you see a beautiful new landscape wherever you turn. The garden also features hundreds of perennials, trees and shrubs, making this the perfect stop for any self-proclaimed plant mom. Since the garden is a working space, visitors are only allowed access on Fridays from noon to 2 p.m. Even so, it's definitely worth working into your schedule. Seeing the bright hues of the garden livens your spirits instantly and acts as a refreshing escape from busy city life.
1 p.m. Catch an Iowa Cubs game at Principal Park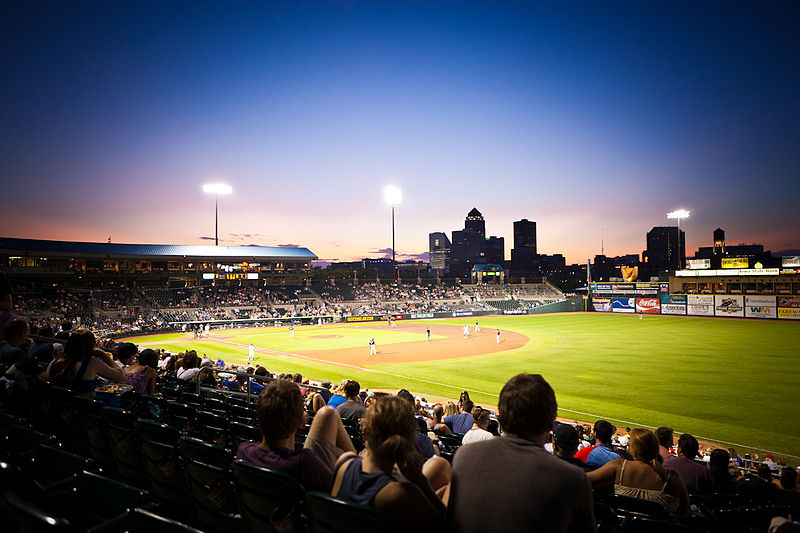 See some up-and-coming talent and grab a stadium snack at an Iowa Cubs game at Principal Park. The Iowa Cubs are a minor league baseball team feeding into the Chicago Cubs; meaning players you see today in Des Moines could be in the major leagues just next year. Attending an Iowa Cubs game allows you to connect with Iowans and spend some time in the sun. Even if you'd rather not watch a baseball game, some seats in Principal Park provide great views of the Des Moines skyline. If you're an MLB fan, this is an opportunity you can't miss; seeing a minor league game can be major fun.
2 p.m. Experience the local art scene at the Des Moines Art Center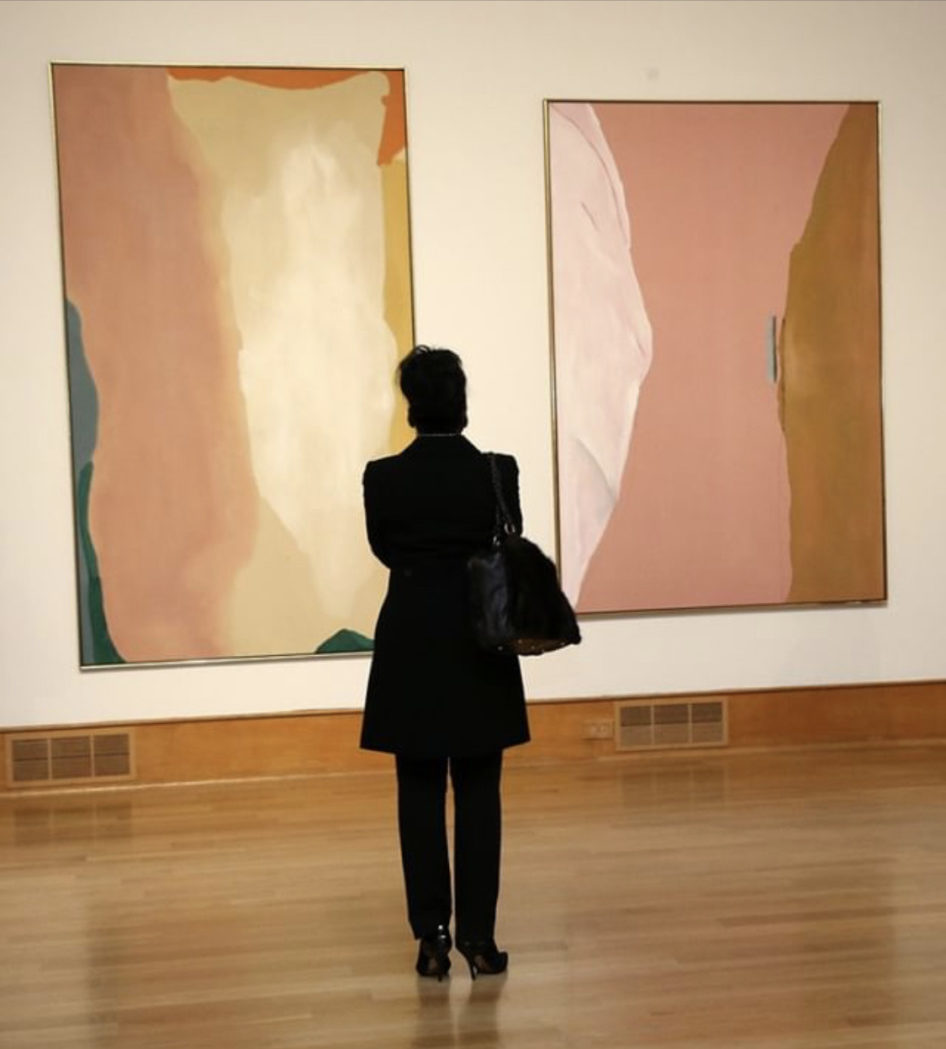 Get ready to feel #cultured after walking through the Des Moines Art Center. This art museum features an extensive collection of paintings, sculptures and mixed media. "The Des Moines Art Center is completely underrated," recent Drake University graduate Cydne Ratliff said. "I love that it has a variety of events that are free. Every time I've been to the center, they've been featuring different installments. It's fun to see different art pieces featured." Recently, the Des Moines Art Center featured an exhibit on women artists inspired by scientists. In October 2020, the center plans to host an exhibit on Black stories and artists. With rotating exhibits, the center provides a unique experience every visit.
3 p.m. Take a stroll through the Pappajohn Sculpture Park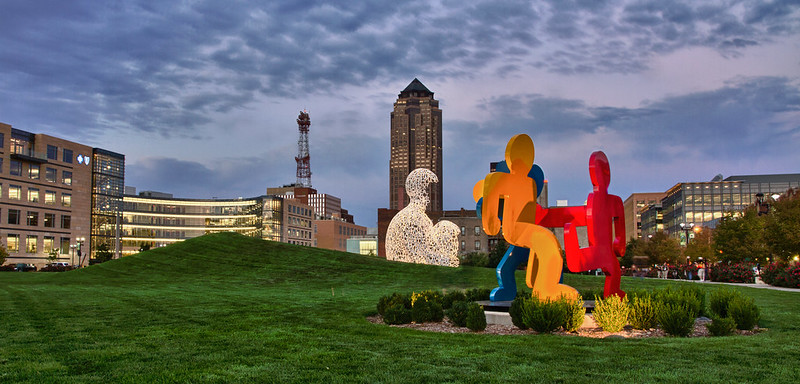 If you can't get enough art, there's plenty more in the John and Mary Pappajohn Sculpture Park. This 4.4-acre park features 31 works by 25 of the world's most celebrated artists. It's the perfect space for picnicking with your friends, having an Instagram photoshoot or just taking a walk. "One of my favorite summer activities is getting coffee at Ritual and going people-watching at the sculpture park," Drake University senior Sarah Ball said. While you stop by, check out the iconic Nomade sculpture and the Love sculpture for some perfectly Instagram-worthy content.
4 p.m. Visit the Greater Des Moines Botanical Gardens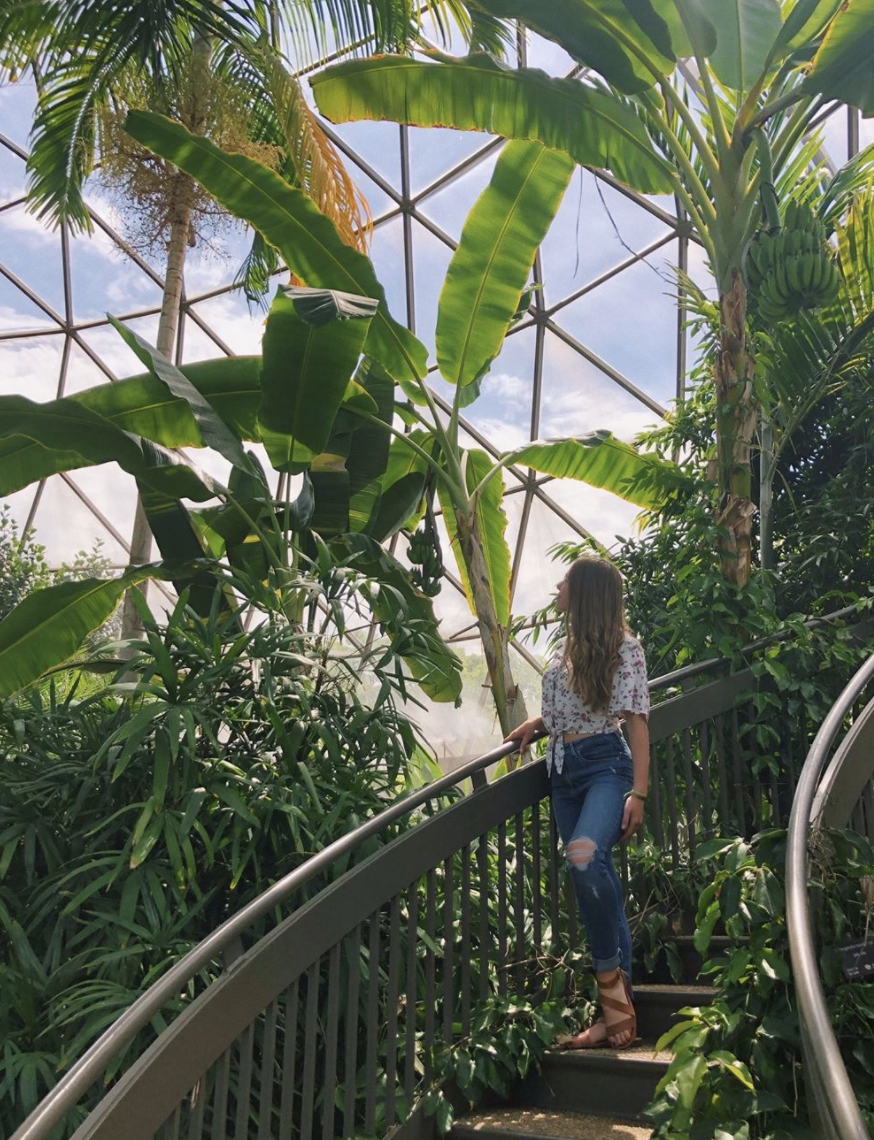 Step into a tropical paradise by going to the Greater Des Moines Botanical Garden. This vibrant, 7-acre public garden is home to hundreds of different plants. Whether you're a Des Moines native or it's your first time, there's always something new to discover at the Botanical Gardens. "It's one of my favorite places in Des Moines, especially during the fall or winter," Ratliff said. "It's like stepping into a different world. They also have space to read, draw or do homework so it's a fun place to go to switch up your normal scenery." The Botanical Garden houses unique plants, including bonsai trees and the aptly named Corpse Flower. If you visit during the summer, check out the outdoor gardens to feel like you stepped into your own personal Garden of Eden.
5 p.m. Explore shops in the East Village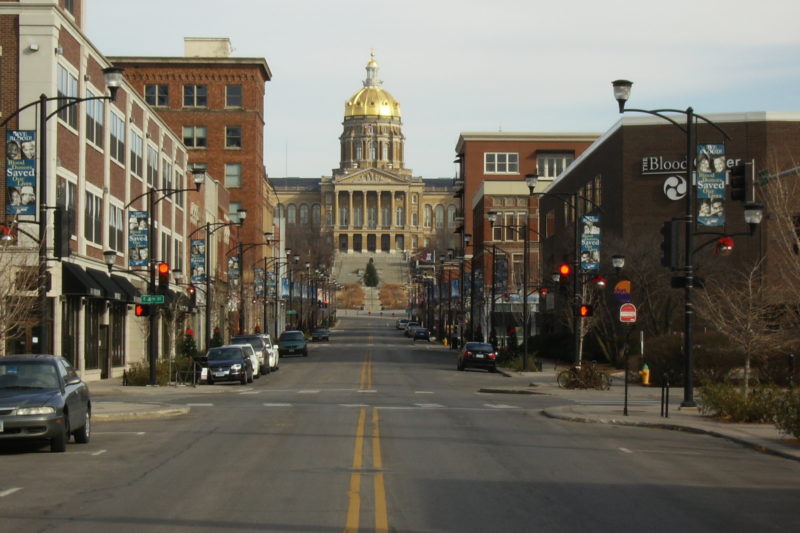 Des Moine's Historic East Village stands as the midwest's hipster's paradise. Located between the Iowa State Capitol and the Des Moines River, the East Village is a vibrant and eclectic district with tons of local shops and restaurants. It's home to Raygun, which sells cheeky and topical Midwestern merch to all who enter, and other hotspots include Gong Fu Tea, Plain Talk Books and Coffee, as well as Velvet Coat. Whether you spend just an hour perusing the shops or you decide to stick around well into the night, the East Village will undoubtedly charm you.
6 p.m. Feast on local food and beer at Iowa Taproom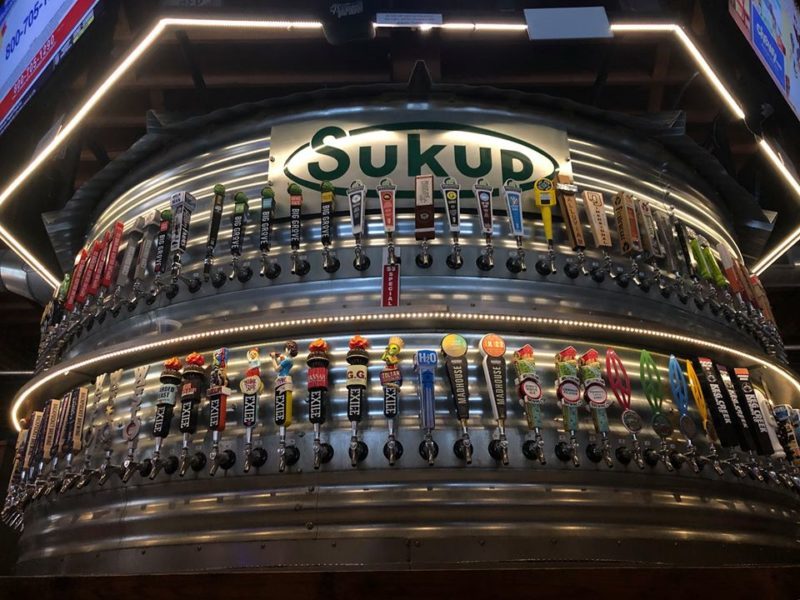 For an upscale, authentically Iowan dining experience, look no further than the Iowa Taproom. "After coming to Des Moines, I started my search for the best black bean burger, and I can easily say that my favorite is at The Iowa Taproom," Drake University junior Emily Nelson said. "Make sure you also get the spinach and artichoke dip for an appetizer!" Great food aside, the real winner of Iowa Taproom is their selection of Iowa made craft beer and cider. With over a hundred beers on tap from over 35 Iowa breweries, you're bound to find something you like. For the under 21 crowd, you're not left out: there's craft root beer on tap, too!
7 p.m. See a Broadway show at the Des Moines Civic Center
You don't have to go to New York City to get the Broadway experience. Broadway shows are right here in the Midwest, at the Des Moines Civic Center. "It's the place to go when you want to see a musical in Iowa," Drake University senior Maddie Topliff said. "There's not really a bad spot in the whole auditorium. The way it's laid out, you could get a ticket anywhere." The Civic Center puts out its Willis Broadway Series every year, announcing what shows will be coming to Des Moines. The 2020-2021 season is set to feature hits such as Hamilton, Hadestown, and To Kill a Mockingbird. If you yourself are Broadway-bound, seeing a show at the Civic Center is a great way to get inspired.
8 p.m. Jam out to some local music at Wooly's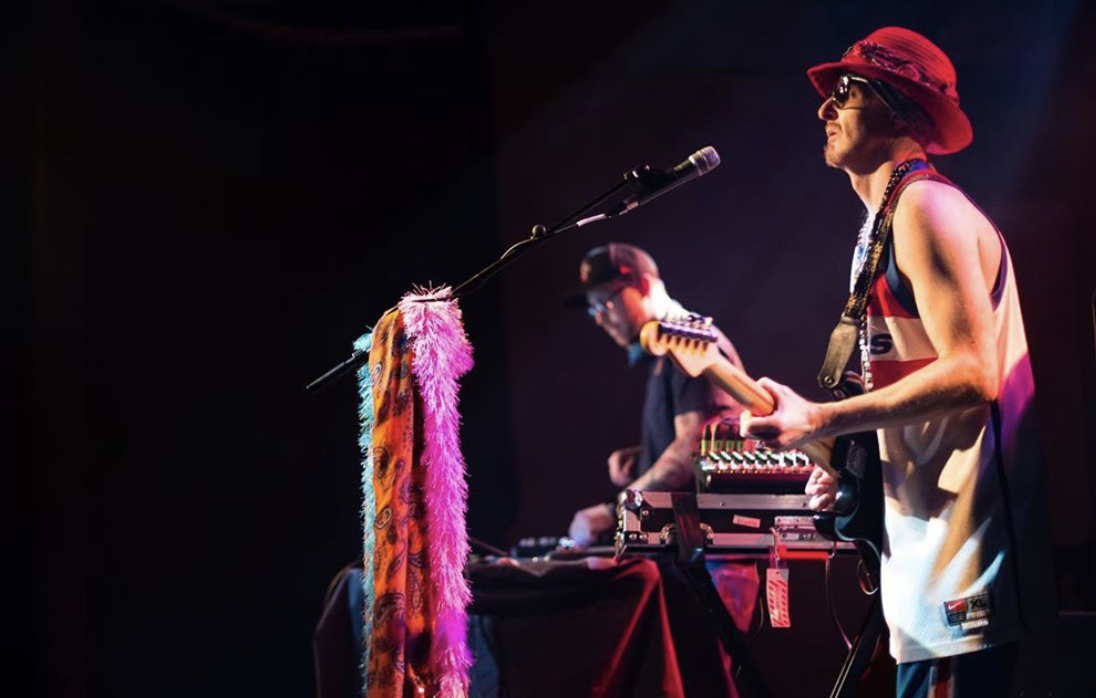 Located in the East Village, Wooly's is the place to be for local music. The venue can hold up to 700 people, making it perfect for small, intimate concerts. You can connect with Iowans (and maybe the band) during the concert or at the bar. But Wooly's isn't all local. National music acts come through Wooly's all year long. Although the pandemic halted live performances for a few months, Wooly's is making a comeback and rescheduling shows every day. Upcoming performances include local bands Some Friends and Hazer. Check out the schedule on their website to see what's coming next. Who knows, on your visit to Wooly's, you might hear the next big thing.
9 p.m. Check out the High Trestle Trail Bridge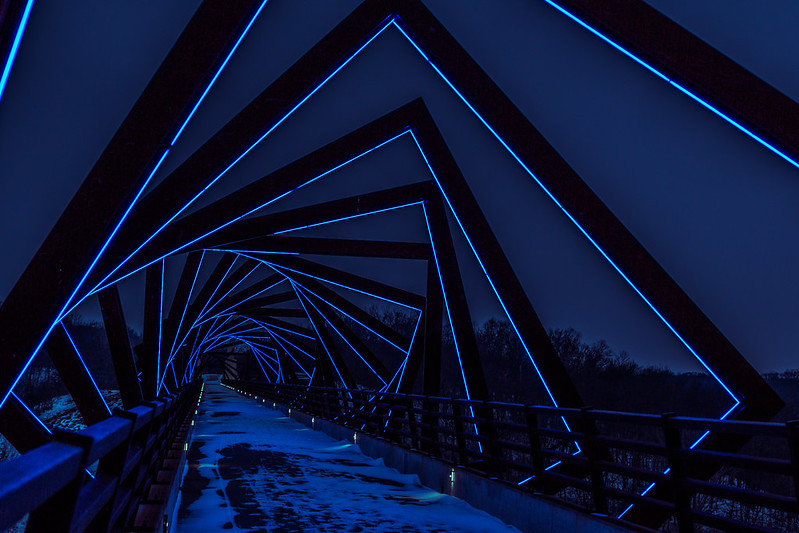 Get out of the city for a moment and take a drive to the High Trestle Trail Bridge. At night, the bridge comes alive as blue lights illuminate the walkway, making for a perfect photo opportunity. "I love the High Trestle Trail Bridge because even the path to get there is a bit of a journey," Drake University junior Justine Drake said. "Once you reach the bridge, the breeze, the air and peacefulness is unmatched. . . It is Iowa's hidden treasure." If you're visiting the High Trestle Trail Bridge during the day, be sure to bring your bike. The High Trestle Trail runs for 25 miles through 4 counties, making it an excellent opportunity for any cyclist.
10 p.m. Take a picture and grab a drink from Hello, Marjorie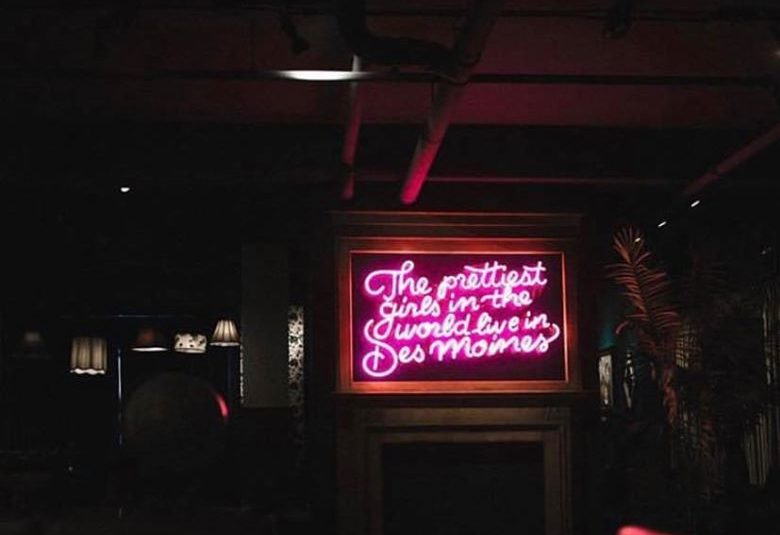 Jack Kerouac once wrote, "The prettiest girls in the world live in Des Moines." His words are immortalized here, at Hello, Marjorie, in the form of a neon sign. Test out his theory and grab a drink from this 70s themed bar. Hello, Marjorie serves craft beer, wine and creative house-made cocktails. Check out The Marjorie, featuring Absolut pear vodka, fresh lemon and raspberry bitters, or the Editor's Note, made of High West Bourbon, apricot liquor and more. The spacious 134-seat bar and lounge provide a thematic experience to all who enter, with the large piano and armoires of booze making the room feel straight out of a bygone era. Hello, Marjorie is a trendy must-see for everyone in Des Moines, if not just for the classic photo.
11 p.m. Show your pride at The Blazing Saddle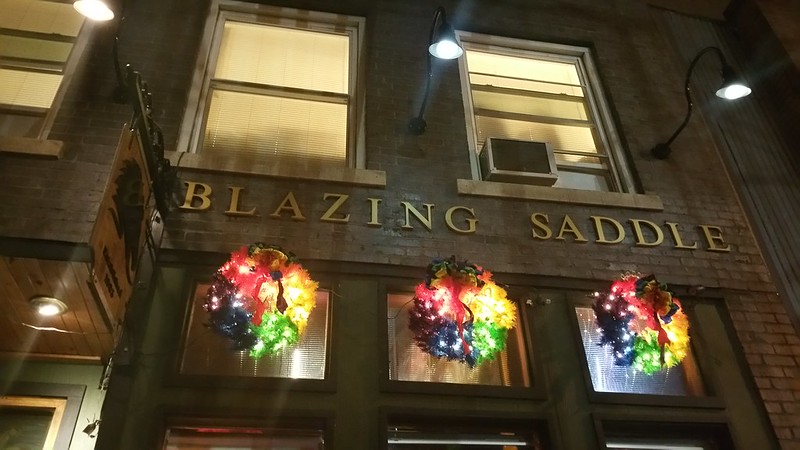 If you're looking to dance, here's your chance. Known as "the gay Cheers," The Blazing Saddle is the oldest and most iconic gay bar in Des Moines. Outfitted in country western decor, the atmosphere is always friendly and welcoming. Take advantage of their cheap drinks and get out on that dance floor. If you're in town on a Thursday or Friday night, catch one of their drag shows. Pro tip: make sure to bring cash, the bar is cash only and besides, you'll want those dollars to tip the drag queens.
12 a.m. Grab a late-night bite at Zombie Burger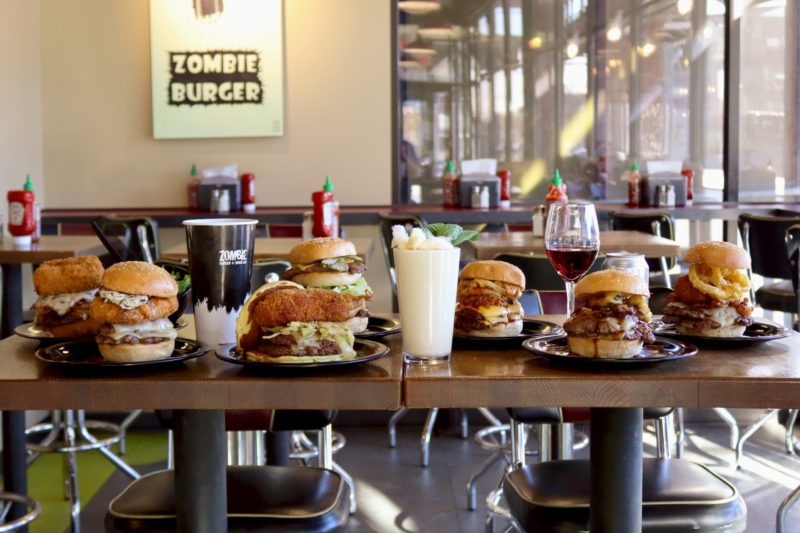 With a post-apocalyptic chic setting and food to die for, Zombie Burger is famous for its gourmet burgers in fast-food style. Once named the best burger in all of Iowa by MSN, visitors should always expect a wait time when coming for a quick bite. Use your time waiting to appreciate the true dedication to the zombie theme: the entire menu and restaurant are decked out in true Zombie fashion. Zombie Burger is constantly whipping up creative confections for everyone, dead or alive. Fan favorites include spiked milkshakes and unique burgers such as the Walking Ched, which features deep-fried macaroni and cheese instead of regular hamburger buns. The split-house design and fast-food style ordering make this a can't miss experience for any Des Moines newbie.
1 a.m. Throw it back to the 80s at Up-Down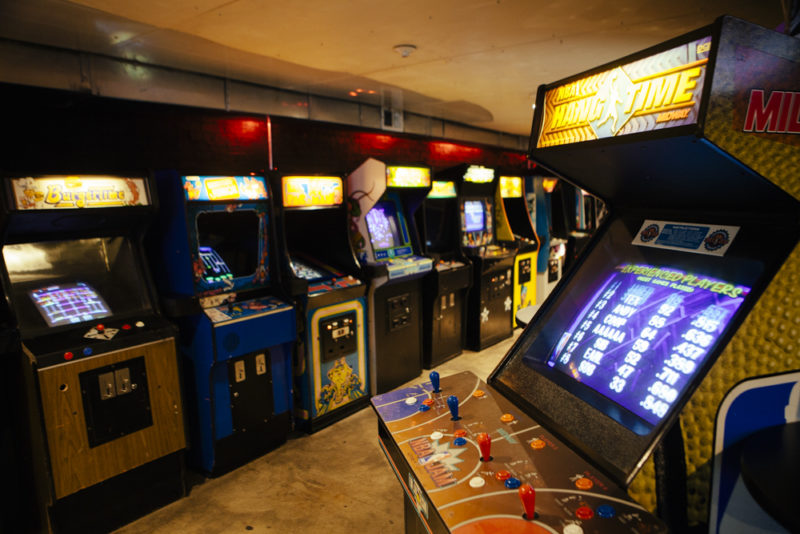 Nightlife has never been more fun. Up-Down features more than 40 arcade games from the 80s and 90s, including pinball machines, skee ball and other classic favorites. Even better, all games cost just 25 cents. If arcade games weren't fun enough, try playing arcade games drunk. The Up-Down drink menu consists of 20 beers on tap as well as 80s and 90s inspired cocktails. Up-Down mixes all the fun parts of childhood with all the fun parts of being an adult. Just don't get too competitive during giant Jenga!
2 a.m. Snag some drunchies at Maria's Mexican Food
As one of the only 24-hour restaurants in Des Moines, Maria's Mexican Food has perfected the late-night meal. Serving authentic Mexican food, including nachos, tacos, and even a breakfast menu, Maria's has everything to suit your drunk cravings. With generous serving sizes and hearty food all around, you definitely won't go hungry. Maria's is a completely family-owned and operated company, making any stop feel like you're right at home. Check out their homemade churros if you have a sweet tooth, or their egg-stuffed burritos to get a head start on your morning.
3 a.m. Take a picture in front of the Traveler's sign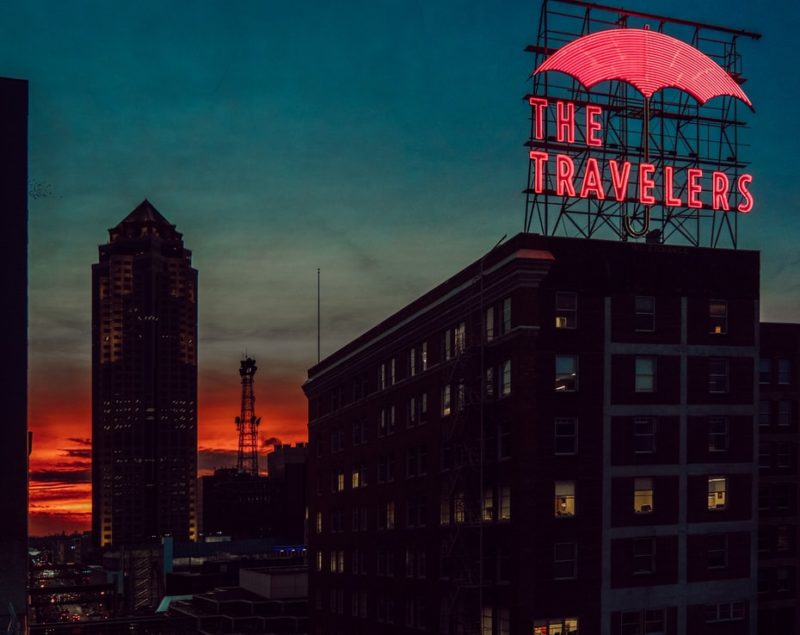 After looking at the skyline all day, you probably noticed the red umbrella poking out over the city. The Traveler's sign is a classic Des Moines landmark. Although the sign was originally the logo for the Travelers Insurance Company, the logo was abandoned in 1995. The sign stuck around as a classic piece of the Des Moines skyline. At 50 feet wide and 40 feet tall, you can't miss it. The sign is so iconic that umbrellas have become an unofficial symbol of Des Moines. Take a picture of the sign lit up from the ground, or better yet, drive up the parking garage to get your picture in front of it.
4 a.m. See the Des Moines skyline from the Women's Achievement Bridge
Before the city wakes up, get your final glance at the Des Moines skyline. The best place to see it is undoubtedly the Iowa Women of Achievement Bridge. This bridge commemorates Iowa women who have gone on to make a positive impact in their communities and in the world. The bridge itself links the east and west side of Des Moines and features two separate pathways for foot traffic and bicyclists. At night, the bridge features colorful lights that reflect onto the water below, making it truly a sight to see for any visitor.
5 a.m. Watch the sunrise at Gray's Lake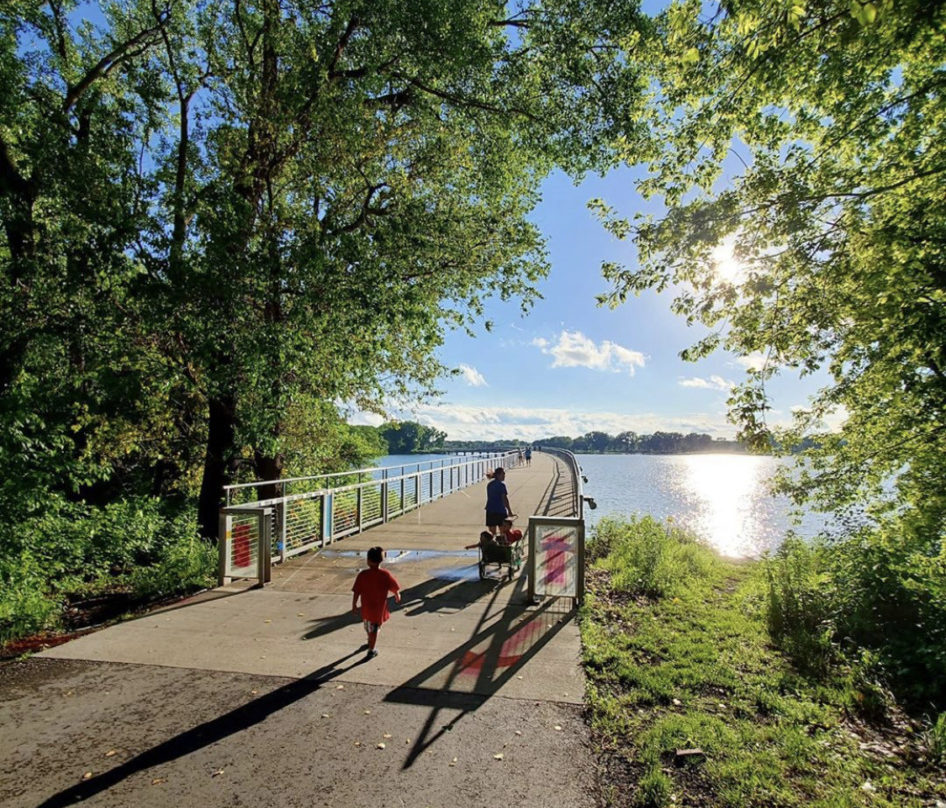 What better way to close out your day than by watching the sunrise over Gray's Lake? Gray's Lake is a peaceful vista, with a walking trail circling the lake. "Whether it is biking, walking, or just enjoying the view over the water, Gray's is a place where I can be more active and strengthen [my] bond [with my] roommate," Drake University senior Greta Haas said. Visitors can lay out a picnic blanket, take a walk or rent a paddleboat to take out on the lake. Whatever you do, Gray's is a great place to wind down after your long day.