We all hope to graduate from college with a purpose that leads us to achieve the specific goals we set for ourselves. For some, that purpose may include owning a profitable business or creating a much-needed vaccine; but for others, it may simply entail serving members of a community. Because our world needs more civil servants, many colleges establish programs devoted to building generations upon generations of philanthropists. With the various community-service and volunteering programs sponsored by colleges, now might be the time to give part of yourself back to the community—after all, employers appreciate that humanitarian quality in job applications. These service-oriented college student philanthropy programs will help you become a future philanthropist in no time.
Read on for the top 10 colleges for future philanthropists. Trust us, these colleges take community service and volunteering to the next level.
10. University of Florida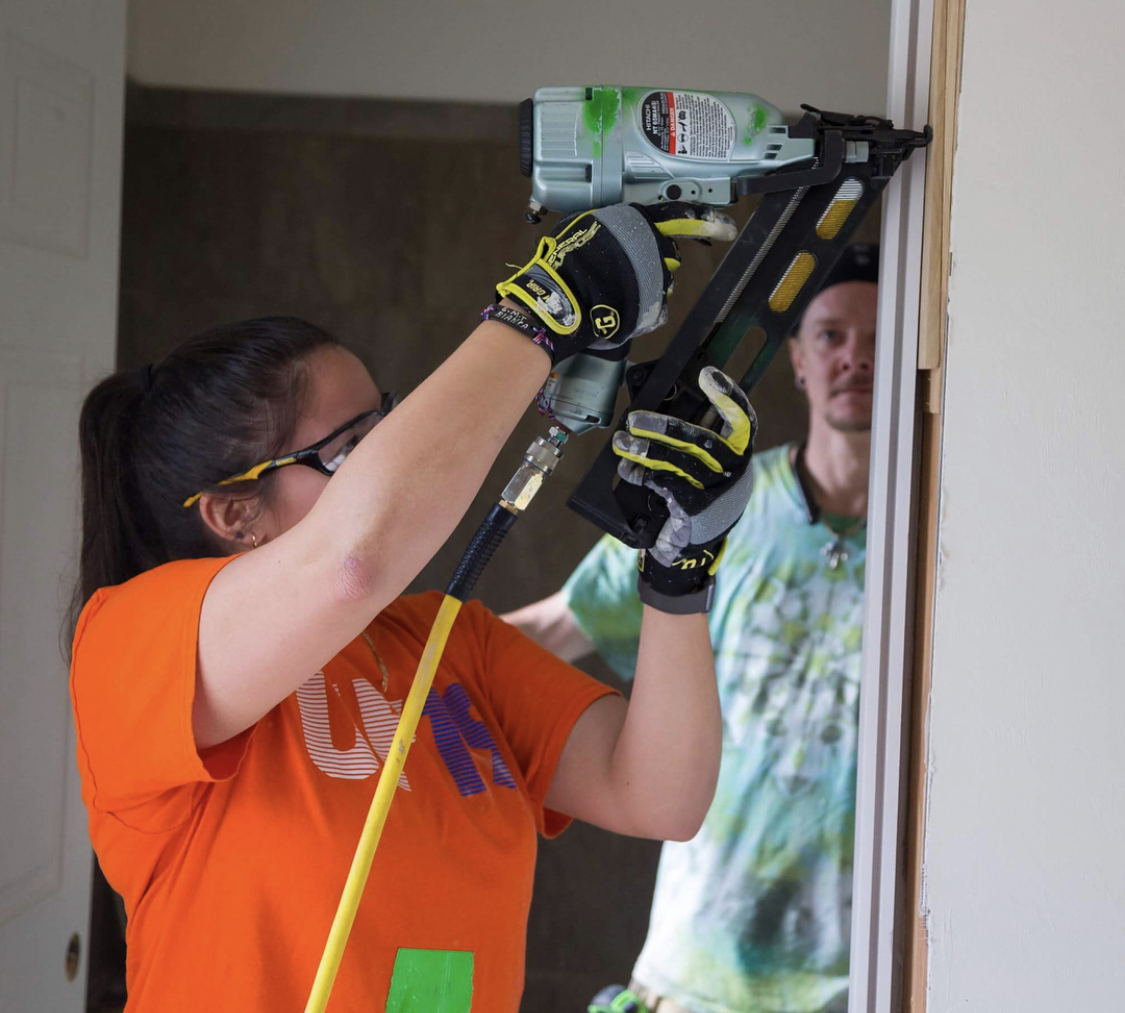 You can certainly become a graciously giving Gator by investing yourself in the several programs dedicated to community service at the University of Florida. With over 40 nonprofit agencies participating, Gators Volunteer impacts the community by linking students to a variety of local organizations in need. Plus, students can browse the Gators Volunteer website for a long list of volunteer opportunities organized categorically or alphabetically. Pretty neat, am I right? Wanna make friends while volunteering? GatorConnect lists over 100 student organizations devoted to community service on its website.
"UF has an incredible network of service organizations that allow students to make meaningful impacts on both the university and the Gainesville community at large," said UF sophomore and member of Epsilon Sigma Alpha Service Fraternity Colin Dobbins. "I personally love being able to help raise money to support the children at Shands Hospital."
Even UF staff gives back! The UF Student Government recognizes student impact and apportions the Activity and Service Fee Budget to fund student organizations and events. In each of the last 13 years, employees raised almost $1,000,000 in contributions for local organizations under the UF Campaign for Charities.
The David & Wanda Brown Center for Leadership & Service (BCLS) proves an honorable mention since it not only provides service-learning curriculums in 16 academic departments, but also offers an assortment of programs to enhance student development and community outreach. Notable programs include Projects for Peace, which allows undergraduates to obtain a $10,000 grant to design grassroots projects that promote peace; Florida Alternative Breaks, which sends students on service-learning trips based on specific social issues; and Gators For Good, which encourages students to serve their hometown or Gainesville community amid these unfamiliar times. BCLS additionally organizes community-service events such as the MLK Day of Service and several Campus Beautification Events. UF truly knows how to cultivate a bunch of generous Gators who proudly serve their Swamp.
9. College of William & Mary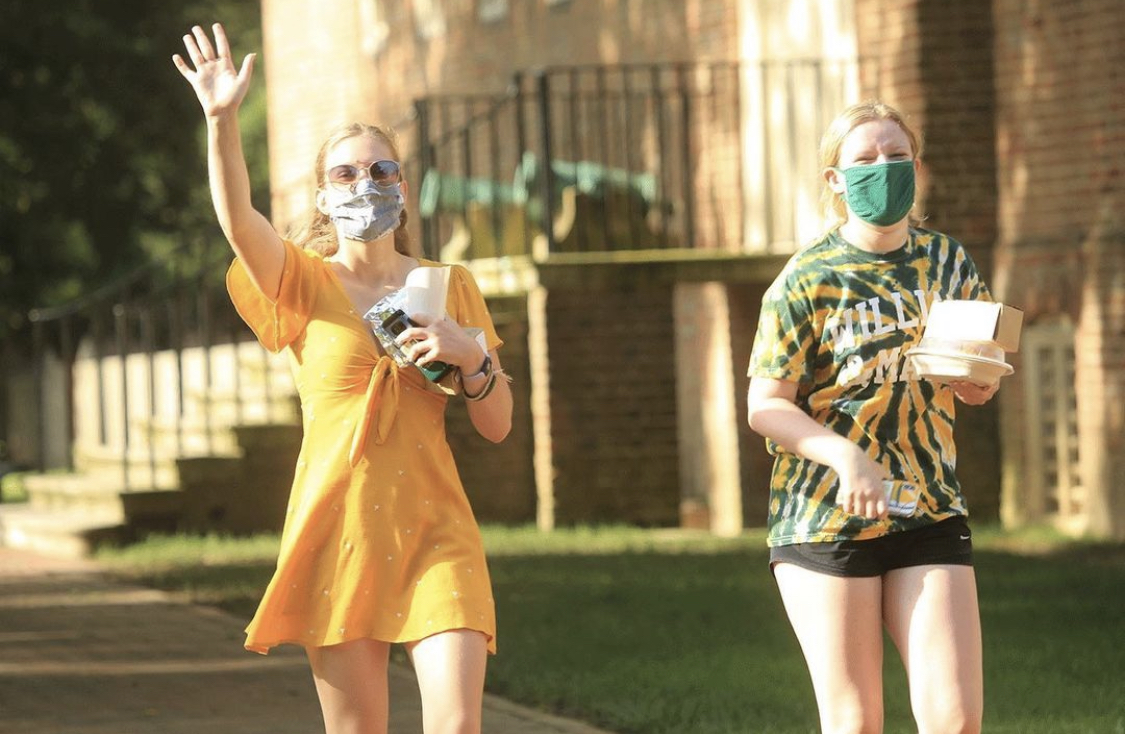 While not a particularly large institution, the College of William & Mary still makes a humongous impact on the community. The Office of Community Engagement (OCE) actively partners with over 90 local nonprofit agencies and schools, along with over a dozen community organizations outside of Williamsburg, Virginia.
"William & Mary students, faculty, and staff have benefited from long-term partnerships with members of communities nearby and across the globe, learning from and with them about various social issues, while working with them to address those issues with our energy and resources," OCE Director Melody C. Porter said.
Yep, their students' love for service goes beyond the local community! Just check out the OCE Programs, where students choose from multiple volunteer opportunities with education programs, alternative breaks or voter engagement.
"Whether in weekly mentoring with a middle school student, a week of service and learning through an alternative break, research projects as part of a class, or dialogues about what matters in our communities, students and our partners alike have enjoyed the relationships, productivity and change that comes through community engagement," Porter said.
Additionally, students can become active citizens through Aim 4, a civic leadership program that involves meeting civic leaders, taking civic engagement courses and executing service projects. So, maybe you want to do good deeds for a day. Well, the College of William & Mary organizes several annual events honoring the community, including its Community and Volunteer Fair, Community Breakfast, Community Partner Workshop and three Group Service Days per semester. Student volunteers amass more than 245,000 hours of service each year, so it comes as no surprise that OCE provides multiple opportunities for students to seek funding for community-service projects. From Community Engagement Grants to Branch Out Reorientation Grants to Conference Funding, you better believe the College of William & Mary will grant you all the support you need to build the community.
8. Rhodes College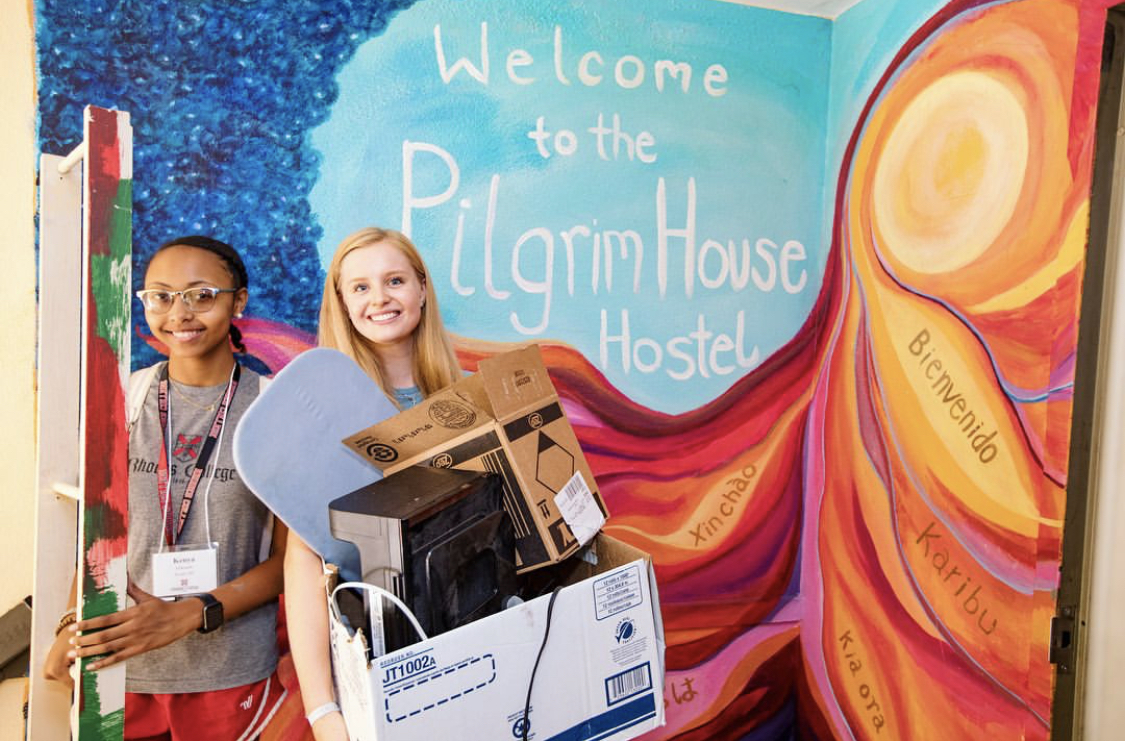 More than 80% of students actively participate in service-oriented programs facilitated by the Bonner Center for Service, which certainly helps shine the philanthropist spotlight on Rhodes College. The Laurence F. Kinney Program connects students to service opportunities across Memphis that align with their interests or academic majors. By categorizing these opportunities into 12 issue areas, students choose from over 100 nonprofit organizations to dedicate their service. So, you can choose the type of service work that suits you!
Additionally, the Kinney Program organizes educational events on social issues and collaborates with faculty members to develop service-learning courses and community-based research projects. However, service-learning students can also pursue Summer Service Fellowships, which awards academic credit for students serving community organizations full time across a period of nine weeks. Credits and service? Say less.
Rhodes College undoubtedly attracts dedicated service leaders. Each year, the Bonner Scholarship awards generous scholarships to 15 incoming students who showcase exceptional backgrounds in leadership and community service or social justice experiences. This four-year leadership program challenges students to connect their skills and beliefs with in-person community service. Pssst—this is the sign to check out Rhodes College, all you humanitarian college freshman!
Along with all its spectacular programs, Rhodes College's most influential service work involves Souper Contact, which remains one of the nation's longest-running, student-led soup kitchens. Every Tuesday, students serve the Memphis community by providing meals for roughly 60-120 citizens in need. Considering this tradition was implemented in 1988, we don't see Rhodes College backing down from serving the community any time soon.
7. Elon University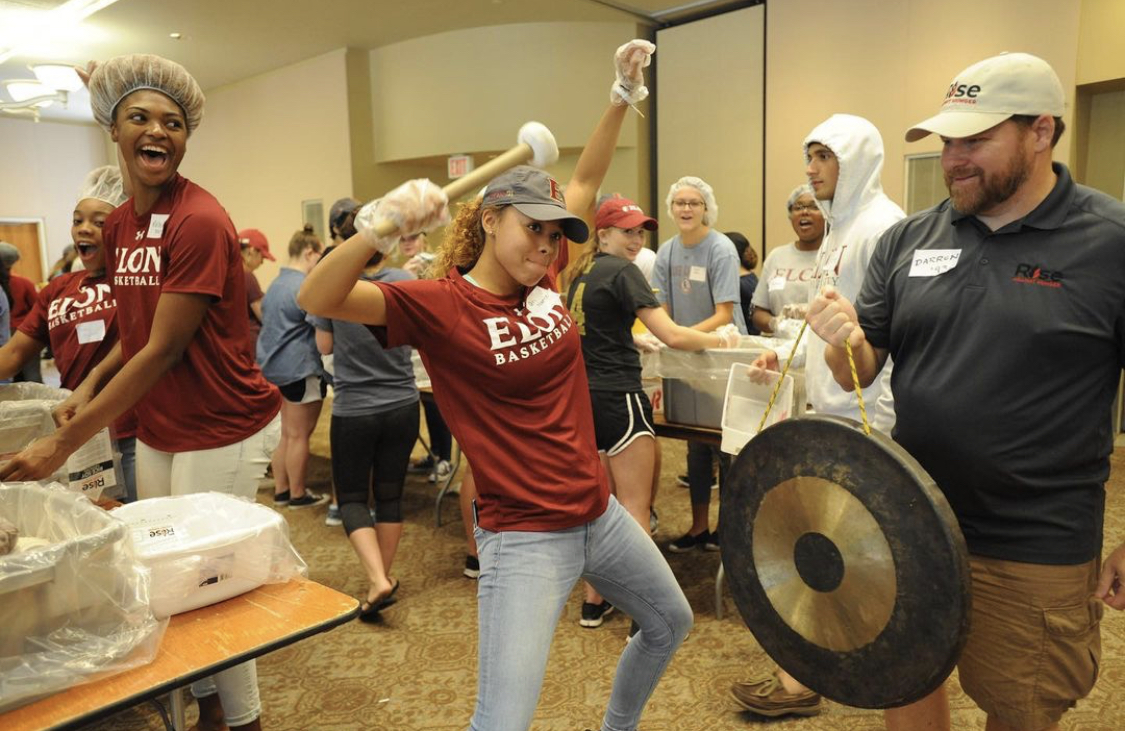 Okay, so hear me out about Elon University. By partnering with more than 80 local agencies, the Kernodle Center for Civic Life immerses students in diverse communities and educates them on their responsibility to civic life.
"Elon actively lives out its commitment to prepare students to be global citizens and informed leaders motivated by concern for the common good," said Kernodle Center for Civic Life Assistant Director Kyle Anderson. "Within the Kernodle Center for Civic Life, we consistently have 75+ student leaders each year facilitating a variety of opportunities for their peers. We work alongside many community partners to make a positive impact in our local community."
What a perfect institution for natural-born leaders who enjoy serving the community! The Kernodle Center for Civic Life also serves the branch over at Elon Volunteers! (EV!) which acts as the student-led hub for service opportunities. In fact, over 100 student leaders coordinate various programs and opportunities at EV!
Students enrolled at Elon get access to top tier service learning programs; after all, students must complete an Experiential Learning Requirement, which develops future lifestyles involving meaning and service. However, students may also incorporate Academic Service-Learning into their curriculums for a deeper understanding of the community. Get ready to learn from dedicated faculty members who are just as passionate about service as you.
"At Elon University, we have strong support and enthusiasm from administrators for community-based work, and it's also built into the mission and fabric of the institution," Anderson said. "We also support faculty members across the institution who embed service-learning into their courses and oversee our campus service experiential learning requirement."
Overachieving do-gooders can pursue several grant opportunities awarding service-oriented students, including the Kernodle Center Student Engagement Grant, Helen Cates Scholarship and Sullivan Scholarship. While the Kernodle Center sponsors several programs dedicated to civic engagement, it also supports the Downtown Center for Community Engagement. The Downtown Center for Community Engagement helps to expand community programs and partnerships supporting Alamance County residents and giving Elon students unique learning experiences. We gotta give it up for Elon University.
6. Syracuse University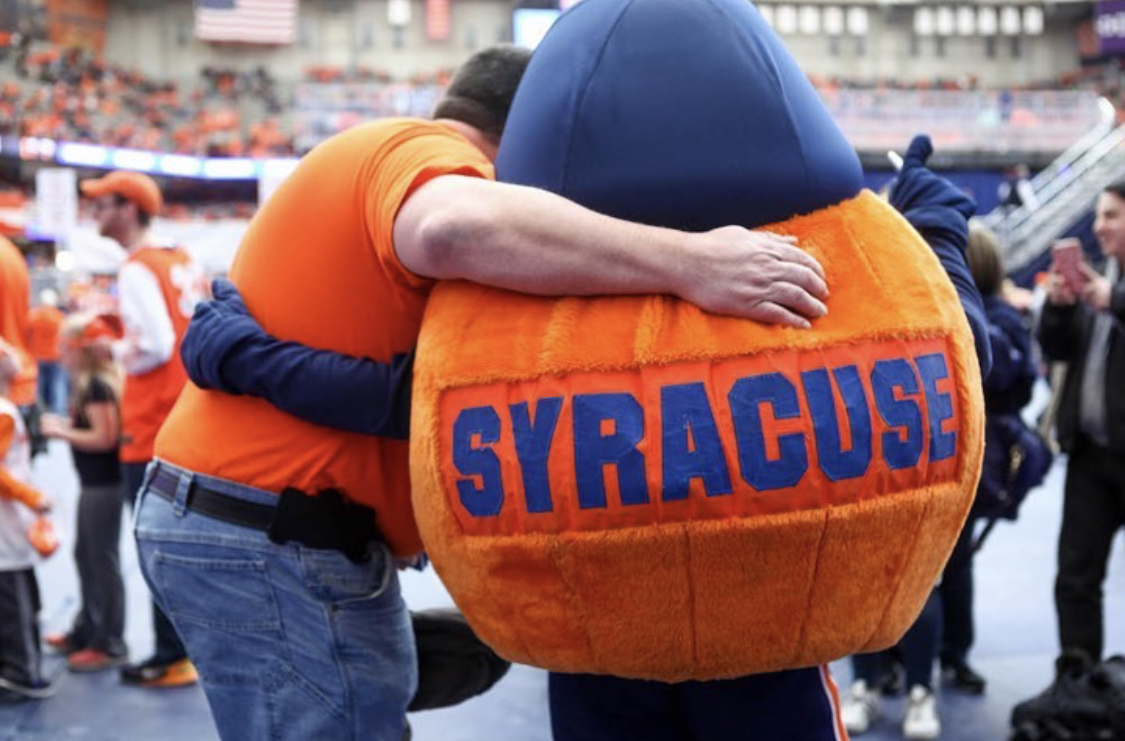 Home to 19 student organizations focused on service (and not to mention Otto the Orange), Syracuse University continues to up the ante for bettering the community. The Mary Ann Shaw Center for Public and Community Service facilitates over 100 community partnerships with nonprofit organizations in the city of Syracuse and Onondaga County. With a mission to enhance academic learning through community engagement, the Shaw Center incorporates community-based learning opportunities into the classroom. No wonder the 2018-19 school year reported 6,465 hours of service, 432 service-learning students and 12 service-learning courses at Syracuse University.
Syracuse University consistently impacts others through various initiatives and programs. Can you believe each year Syracuse University Literacy Corps (SULC) sends more than 300 students to contribute nearly 40,000 hours of literacy tutoring for students in urban schools and nonprofit organizations? Shoutout to those brilliant students with big hearts! On top of that, the Shaw Center offers various monetary awards and scholarships for students who engage in community service, such as the Robert B. Menschel Public Service Internship Fund and the Chancellor's Award for Public Engagement and Scholarship. Generous students at Syracuse University are rewarded with more than the simple satisfaction of spreading and creating good.
The Shaw Center will certainly continue motivating students toward enhancing community efforts. After all, Syracuse University recently celebrated its 150th Anniversary of Impact in 2020, which kick-started with plans to achieve 15,000 hours of community service over 150 days. Consider Syracuse University a master of giving back to the community.
5. University of California, Los Angeles
Students at the University of California, Los Angeles must be strong, considering they're carrying around enormous hearts of gold for their community. While over 200 student organizations regularly undertake service projects, the Center for Community Learning facilitates partnerships with nonprofits and government agencies seeking students for service-learning projects.
"We are proud to partner with such impactful community organizations to offer so many opportunities for students to enrich their educational experience and make a positive change in the world around them," said Center for Community Engagement Director Shalom Staub. "The UCLA Center for Community Engagement assists our campus partners in fulfilling the chancellor's priority for civic engagement. We strive to provide students with learning experiences and research opportunities that are not only relevant to their fields of study, but also create value for our community partners."
With the service-learning courses provided by the center, UCLA students definitely get the opportunity to impact the community via direct service or by emphasizing research as service. Indeed, UCLA fosters student interaction with diverse LA communities through several programs.
"When students engage in the center's programs, including Jumpstart, the community engagement and social change minor and the Astin Community Scholars, they collaborate with local and global communities to address many of today's challenges, such as literacy, environmental justice and the humanitarian crisis at the US-Mexico border," Staub said.
The university doesn't shy away from encouraging its students to build up local communities. For example, selected Changemaker Scholars can receive a $2,000 scholarship for leading middle or high school students through a 22-week Saturday program in LA. And it wouldn't be UCLA without its annual Volunteer Day, which gathers around 8,000 volunteers to serve at 50+ community partner sites. For students who desire jobs or internships in the nonprofit sector, the Volunteer Center hosts Nonprofit Networking Night. This event allows students to learn about valuable opportunities with a variety of organizations in the community. In other words, these programs at UCLA set up students not only for a profitable career, but for a fulfilling life serving others.
4. George Washington University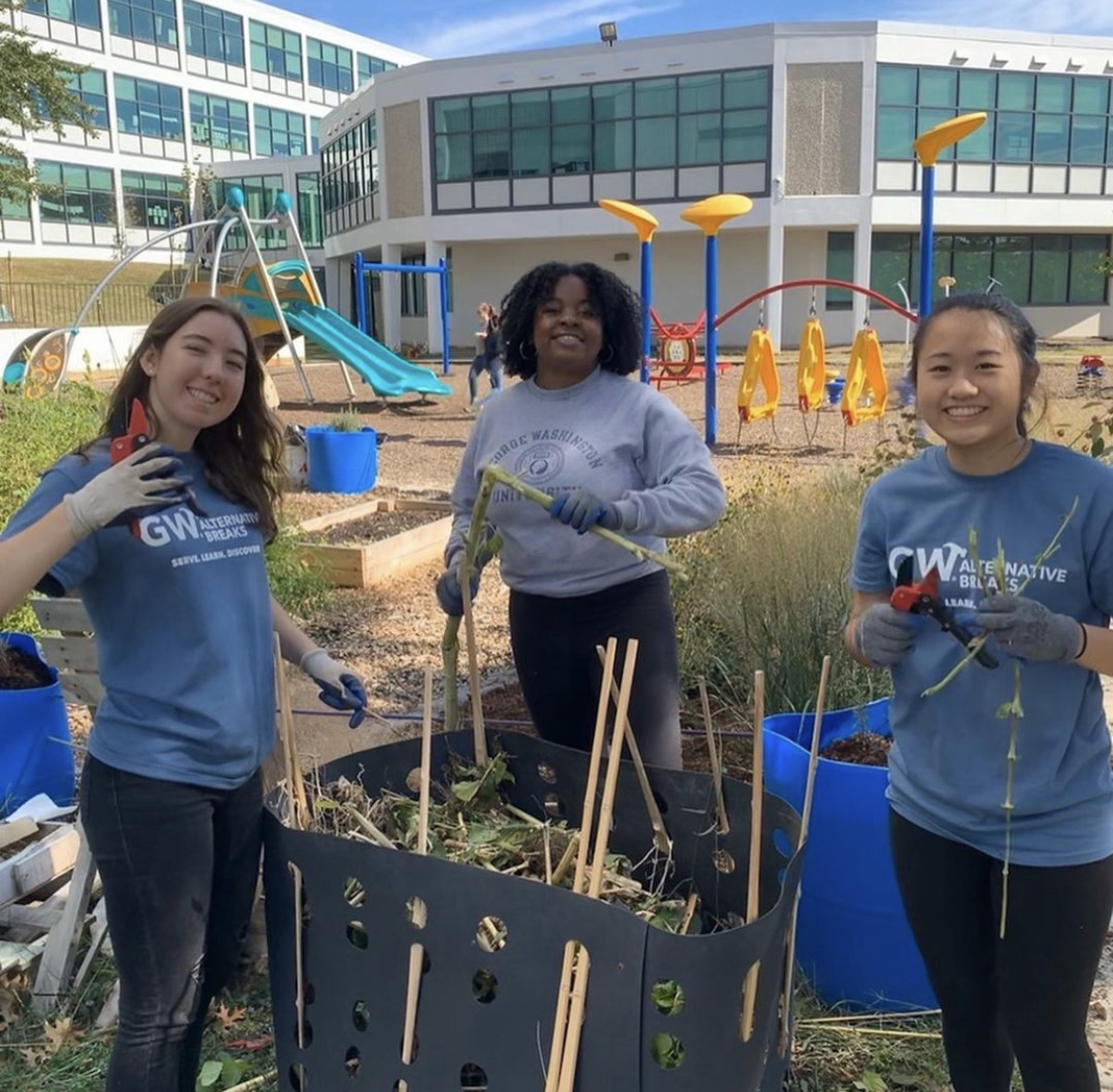 President George Washington would've been proud of the extraordinary student servants at George Washington University — GW proudly embraces over 150 student organizations dedicated to civic engagement, advocacy and awareness for different philanthropist projects. It's certainty safe to assume that the students involved in the outstanding number of organizations elicit positive changes every day in our nation's capital. The Honey W. Nashman Center for Civic Engagement and Public Service not only encourages active citizenship, but promotes community needs through its partnership with over 200 organizations.
"Civic Engagement and service is rooted deeply at George Washington University and is integral to our research and teaching mission," said Executive Director of the Nashman Center Amy Cohen. "The work that we do is focused on improving the quality of life in our communities while also addressing systemic issues and inequities."
The Nashman Center challenges students to address complex community concerns through its Community-Engaged Scholarship Courses, which is accessible from students' respective colleges. Students may also serve on a one-time basis with annual events like Veteran Day of Service, MLK Day of Service and Leadership, or the traditional Give-A-Gift event that collects holiday gifts for local families. However, they can discover several long-term service opportunities benefitting the Washington, D.C. community. Check out Jumpstart, a program where college students serve preschools in low-income neighborhoods for an academic year; engageDC, where students serve with one of nine partner community organizations; SMARTDC, a program committed to tutoring for K-8 students; and Community Building Community, where students travel to participate in community service projects and leadership activities.
"By learning with and from community residents, our students grow academically, while also developing the skills and dispositions of democratic citizenship, including creativity, responsibility and inclusion," Cohen said. "The GW community regularly records more than 700,000 hours of service annually and awards the President's Volunteer Service Award to hundreds of students."
In other words, GW breeds a student body composed of service superstars. The Nashman Center continues to encourage the community-engaged endeavors by awarding various grants, prizes and fellowships. One such incentive includes the Knapp Fellowship for Entrepreneurial Service-Learning, which rewards fellows up to $10,000 for implementing entrepreneurial service-learning projects that significantly impacts the lives of others. GW students ultimately brighten the community through outstanding direct service, philanthropy, advocacy, policy, social innovation and community-engaged research each year.
3. Saint Louis University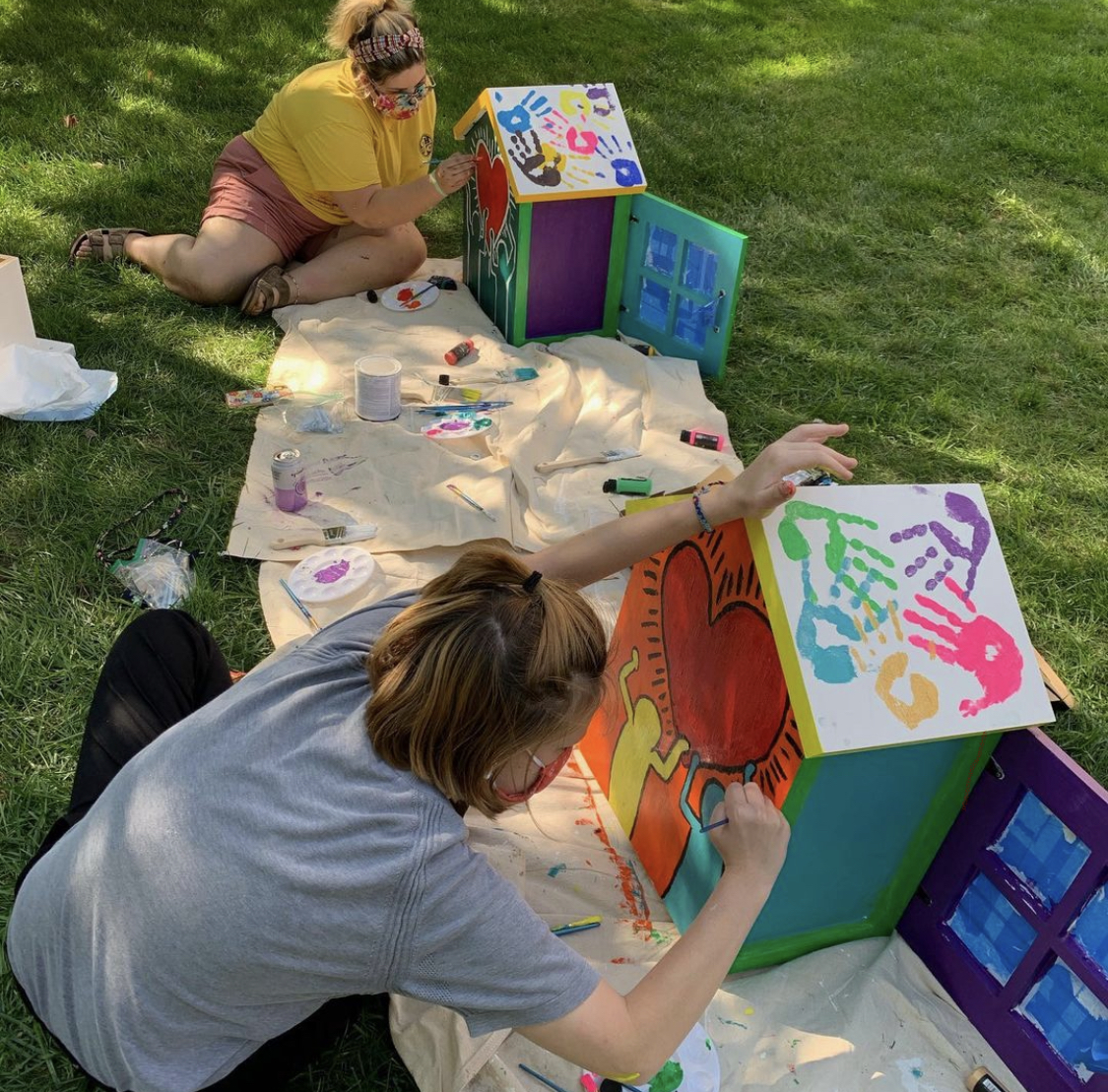 The city of St. Louis, Missouri might not experience such an outstanding charitable impact if it weren't for the students enrolled at the Saint Louis University. Each year, students and faculty dedicate more than one million volunteer hours as they work with over 500 organizations in the surrounding community. With well over 200 community partners and 14 student organizations focused on service, SLU instills compassion in its campus and beyond.
"Our Jesuit mission calls students to be 'persons for and with others,' not just engaging in service to help but walking in solidarity with those we help. Our students answer this call each and every day," said Assistant Director at the Center for Service and Community Engagement Bobby Wassel.
Hey good Samaritans, are you listening to this? Students get the chance to participate in several community events, such as Relay for Life and Dance Marathon. SLU's most notable event, Showers of Service, gathers over 2,000 volunteers for a campus-wide day of service each spring.
"Service permeates the campus culture here at SLU, whether in small acts of kindness or large projects that engage multiple community partners to make a systemic impact," Wassel said. "In fact, our campus community contributed 1.9 million hours of service to celebrate SLU's Bicentennial Anniversary in 2018."
The university encourages students to shape the community. That explains the 1818 Community Engagement Grant Program, which awards 18 applicants $1,800 each to initiate a positive impact in the community while partnering with a local nonprofit organization.
The Center for Service and Community Engagement also offers countless ways for students to impact the community. Want to promote food justice? Prepare over 400 meals each week for food-insecure locals with Campus Kitchen Saint Louis University. Perhaps you need a job? Earn $10 per hour by working at a nearby nonprofit through the Community Service Federal Work Study Jobs. Love research? Analyze issues concerning the St. Louis community by engaging in Community-Based Research. Whatever way you desire to serve others, SLU can help you make your philanthropist dreams a reality.
2. Tulane University
It's no secret that Tulane University maintains a strong reputation for serving others.
"The Center for Public Service unites Tulane's academic and research mission with intensive community-based opportunities that further this effort and build the capacity of students to work for a better world both today and in their future careers," Tulane University President Michael Fitts said.
Indeed, the Center for Public Service partners with over 600 agencies in the New Orleans area. Although all undergraduates must do public service as a prerequisite for graduation, Tulane's students retain a passion for serving others regardless of the requirement. The university boasts one of the oldest and largest student-led community organizations in the nation, the Community Action Council of Tulane University Students, aka CACTUS. The organization introduces students to social justice issues and connects them to service opportunities throughout New Orleans.
"Community engagement is an essential part of a Tulane education," Fitts said. "We seek to inspire students to find innovative, real-world solutions and advancements that address problems that have long beset society at the local, national and global level."
CACTUS hosts Outreach Tulane, the campus-wide day of service with over 1,000 volunteers stationed at project sites throughout the greater New Orleans area. If you see volunteering in your future, Tulane will definitely support that vision. The Center for Public Service not only awards $20,000 annually to assist the community engaged work of undergraduates, but additionally offers an entire program dedicated to students pursuing service in the Peace Corps post-graduation. Even more exciting, students learn to understand and build relationships within the New Orleans community through initiatives like For The Children and AmeriCorps VISTA. So, if you're looking to become a philanthropist, go to the factory itself: Tulane University.
1. University of Wisconsin-Madison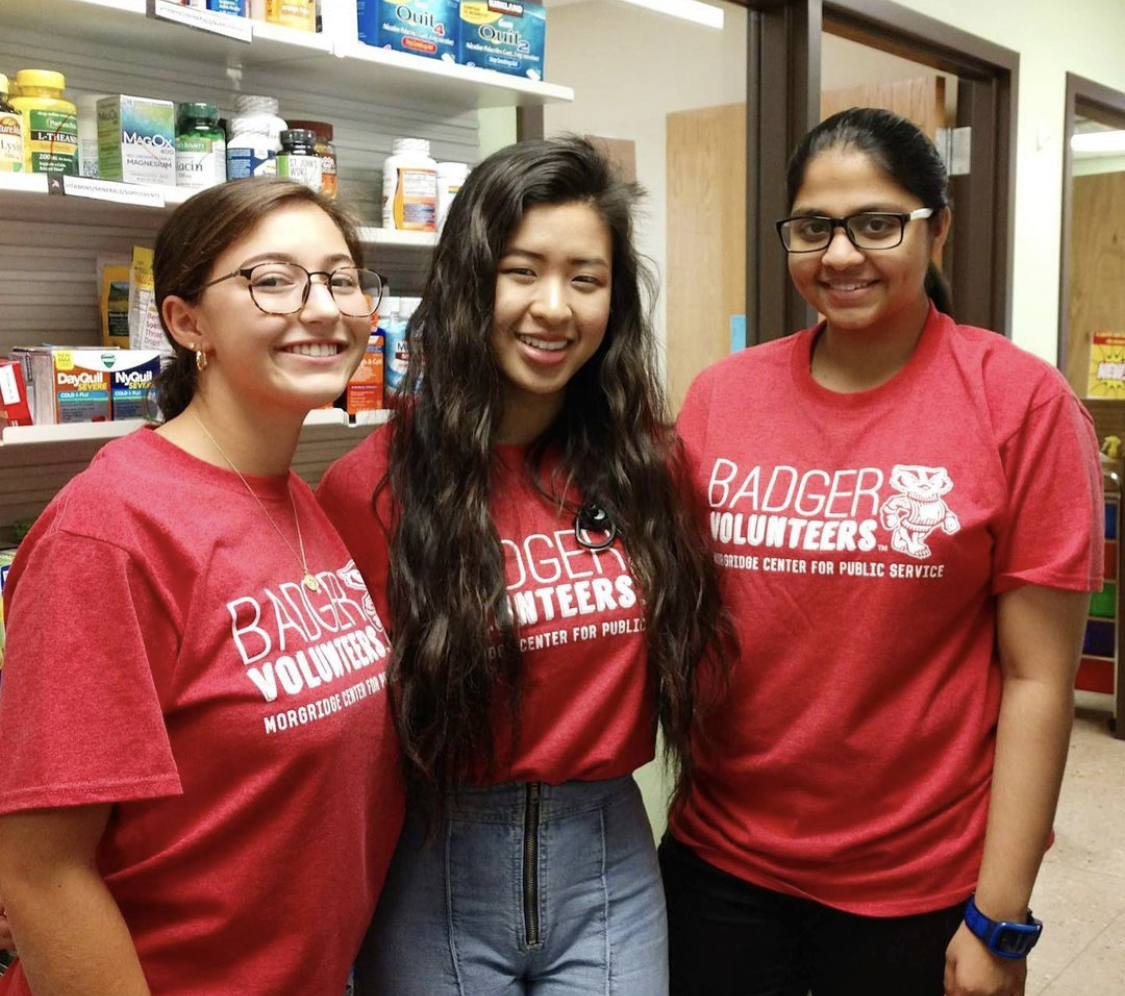 In case you didn't know, the University of Wisconsin-Madison produced the most Peace Corps volunteers in 2020; 79 students to be exact! Through the Morgridge Center for Public Service, students can easily find volunteer opportunities using resources like the Greater Madison Nonprofit Directory and the Nelson Institute Local Organizations List. Likewise, students can join the Morgridge Mail Newsletter to learn about volunteer opportunities every Monday. Want to participate in outreach events? Well, the Morgridge Center organizes numerous events dedicated to service, including Be the Change Bash and MLK Day of Celebration.
The Morgridge Center offers community service programs for students seeking a greater commitment. With Badger Volunteers, students get paired with one of more than 80 community partner organizations to volunteer with for an entire semester. Additionally, the Student Organization Partnership Program (SOPP) allows volunteers to engage in community-based work and develop long-term partnerships with registered student organizations and community partners. That said, students may incorporate community engagement with for-credit classes through Community-Based Learning (CBL). With over 110 courses taught by more than 40 departments, CBL courses give students hands-on, meaningful experiences with the community around them.
Want to execute a service project and need some assistance? The Morgridge Center provides several grants for student volunteers, and even funded 14 projects in 2020 through community-based research grants. Additionally, the Wisconsin Idea Fellowship gets awarded each year to projects designed by undergraduates in collaboration with community organizations. Speaking of collaboration, the UW South Madison Partnership partners with 25 community organizations to meet the South Madison community's needs. The initiative connects students to the community by providing low-income citizens with legal and educational services. Overall, we'd say UW-Madison takes volunteering seriously.