Everybody enjoys summer vacation. No school means more time to hang out with friends, take family vacations and maybe even work a summer job to make some decent cash. However, this season also promises something less desirable: heat. While some people enjoy this weather, those of us who are sane despise it. Nothing proves worse than sweating your butt off and having nothing to do about it. And as we well know, summers continue to get hotter and hotter.
While some work hard to reverse the effects of climate change, read on for 10 things you can do to survive the summer's heat right now.
10. Stay Inside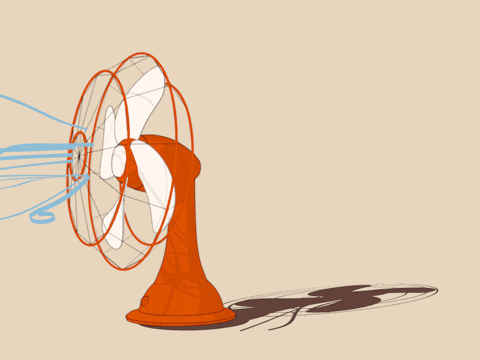 This one may seem both obvious and self-defeating. All the activities to do outside make summer so great. Let's face it, the outside can get unbearable. Sometimes even just walking from the front door to the car causes you to sweat to the point that you feel like melting. Coming inside from the sweltering heat to a nice, air-conditioned room is the best feeling ever.
9. Stay in the Shade as Much as Possible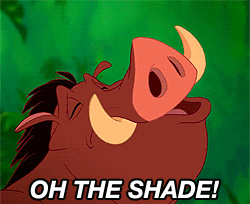 Obviously, AC proves more affective. Shade however can offer quite a relief that certainly beats nothing. Low humidity makes this even more impactful. If the heat comes from the sun beating down on you, avoiding the sun actually feels quite nice. So go to a park with lots of trees.
8. Go to the Pool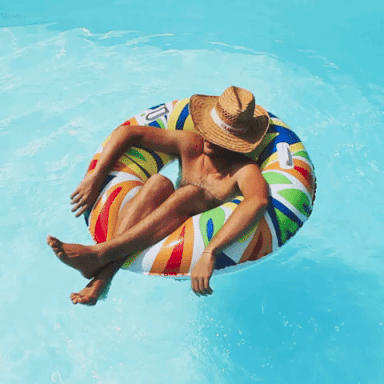 Or the beach. Or a waterpark. Just dive into some water to cool yourself down. Going for a swim always brings relief to the overheated. As long as they stay out of the hot tub, that is. If this doesn't work by itself, spend some time in the water and then come out without drying yourself off. You'll suddenly feel freezing.
7. Go to the Mountains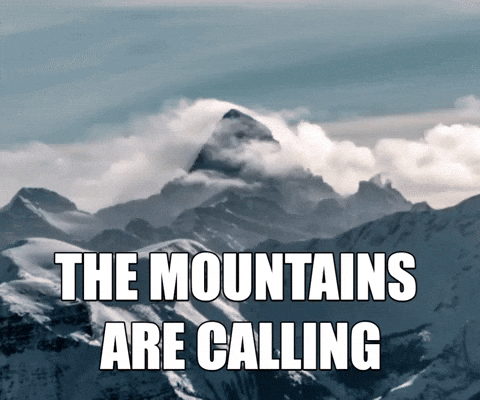 Heat may rise, but at high altitudes wind blows faster. This naturally provides a cool, satisfying breeze. One year my family took a vacation in June to the New Hampshire mountains. I didn't sweat at all, and I usually sweat at 77 degrees! So, grab your hiking boots and your rock-climbing gear.
6. Grab a Soda
A glass of ice water works here as well. Definitely healthier for you too. Iced tea applies also. However, nothing compares to grabbing a sweet, fizzy drink and gulping it down on a hot day. Not only does it cool you down but gives you a bit more energy too. Good thing, because you can only drink so many cups of coffee on a hot day.
5. Eat Ice Cream
A quintessential summer activity. The season remains incomplete without licking everyone's favorite cold food from a nice, crunchy cone. The best part: you can try so many flavors. This means that you won't get bored from eating the same food over and over again. Not that anybody gets bored with ice cream, ever.
4. Go to the Movies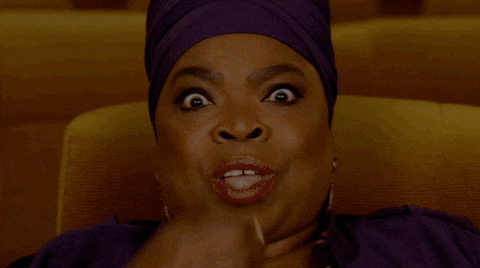 Summertime serves as primetime for blockbuster movies. Although COVID took that away for the past couple of years, theaters started to open again. Yes, streaming services seem to provide much better content these days. Nothing can compete though with seeing a high budget flick on the big screen, surrounded by an audience, with buttery popcorn to munch on. So, get used to turning off your cellphone again; time to go to the movies!
3. Go to an Indoor Ice-Skating Rink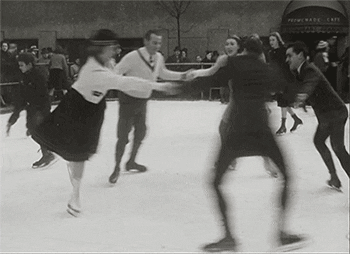 Not the first thing that comes to mind when planning activities for summer. However, it makes sense when you think about it. No reason to give up indoor activities completely just because of the warm weather outside. In fact, unbearable heat gives you all the more reason to stay inside a cold area. Just remember to bring your jacket when leaving the house.
2. Tour Underground Caverns
Where besides in the water and in the mountains can you always stay cool? In an underground cavern! From Lost River to Luray Caverns, you'll find no shortage of options. Not only will you stay cool, but you'll see some really neat rock formations that create some truly beautiful sights. If you use your imagination a little bit, you might see a rocky Mickey Mouse not licensed to the cave by Disney. Who knew looking at rocks was so fun?
1. Just Deal with It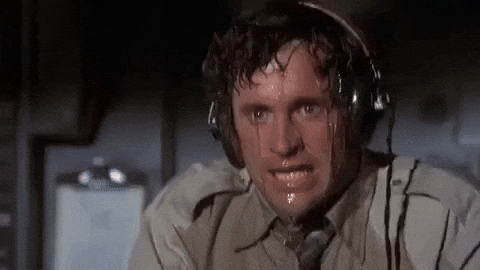 This sounds cruel. As a person who particularly hates the heat, I find it hard for me to say that. Sometimes, you must deal with the heat. When on a family vacation, specific activities usually get planned in advance, making it hard to back out just because the weather ends up hotter than expected. Mother Nature doesn't care about your plans. Just because she threw you a blazing hot curve ball doesn't mean you should give up on them. So, wear some shorts, put on some sunscreen and bring a pair of sunglasses because it is summer; you can't escape the heat!