One of the greatest accomplishments for a college student lies at the heart of the university. That of course comes with the proud accomplishment of being elected to serve the student body. Yet we all know the saying, "With great power comes great responsibility." Roger Guevara, President of Student Government Inc. (SGI) at St. John's University Staten Island, knows this all too well. Having to navigate the transition from in-person to online proved a challenge, but with conviction Roger tackled the obstacles in front of him.
Read on to learn more about the responsibilities of Student Government President Roger Guevara.
Q: What inspired you to run for office?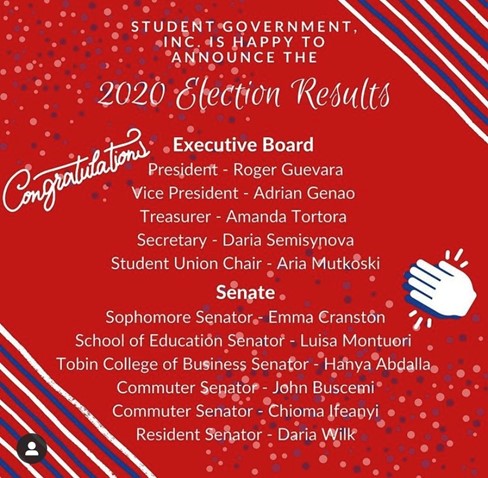 RG: Simple answer, my family and friends. I was extremely involved my sophomore year and many people on campus noticed that. The idea of running for office started when one of my good friends introduced me to a group of students as "the future Student Government President."
While I was involved with SGI at the time, I was only a Sophomore Senator— I did not think about the idea of running for the presidency position. However, after that great introduction, I began to think about the possibilities of running more often. I then asked my friends and family for their input, to which everyone encouraged me to go for it. When elections came around, I felt a little unsure at first, but they all helped me see why I would be a good fit for the position. They all inspired me and encouraged me to run for office.
Q: How was the election process? Did you do any sort of campaigning?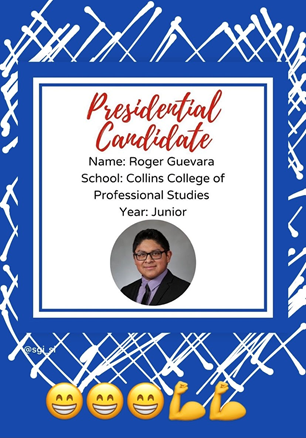 RG: That year's election process was entirely different from previous years. Around the second half of Spring 2020, we were in lockdown and the campus closed due to Covid-19. This meant that all campaigning and voting needed to occur online. I needed 50 signatures from students for the application to be considered a candidate.
I reached out through my social media to get these signatures, and after a week or so, I acquired more than the necessary amount of signatures. Once I submitted the application, I waited for my approval. Then I began the campaigning process, again through social media. My friends and I created fliers to post on Instagram.
SGI holds a mandatory event for candidates each year called "Meet the Candidates." In this event, you would introduce yourself, say the position you wish to run for and why people should vote for you. Typically, this event is done in-person, but that year we merely submitted videos. After that, we held elections. Elections were held on Friday, April 17, 2020. On that day, I felt both nervous and excited— I had a lot of emotions going on at the same time. We were notified later that day, but the university knew about it the following Monday.
Q: Who inspired you the most on your road to becoming President?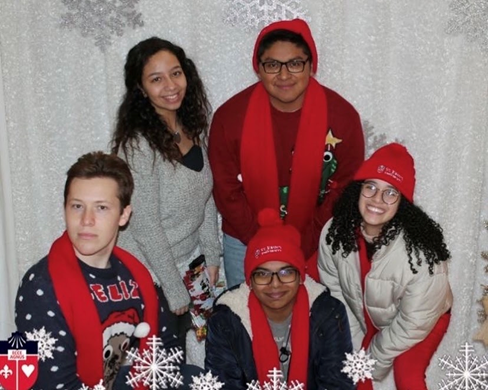 RG: I can't say that one person inspired me, but a whole group of friends and my siblings. I have a very supportive friend group that truly supported me every day up to elections. There were times throughout the process where I would think a lot about the future. What if I win? What if I don't win? Then what are my next steps after either situation?
At the end of the day, I was glad that my friends and family had more faith in me than I had in myself. They believed in me more than I believed in myself, which was the best feeling. They all inspired me, I love them all. There was a time where I really needed to hear that everything was going to be okay. I called friends and after having a conversation, I felt better and stronger.
Q: After the election, what were some of the biggest challenges you faced? How did you overcome them?
RG: My biggest challenge? Dealing with a virtual world. Being president for the 2020-2021 online semester was not something done ever before. I needed to deal with everything occurring online while not holding a single in-person event. Even communicating proved an issue at first.
Fortunately, everyone at SGI overcame these issues through transparency, working hard and focusing on good communication. We used iMessage, GroupMe and email – really whatever we could to stay in touch with each other. We hold bi-weekly meetings and even despite our busy schedules, we always make time for each other.
Q: I'm sure you had plenty of responsibilities between coursework and student government. How were you able to balance all of them?
RG: First, I had to acknowledge what I was capable of doing without being overworked or overwhelmed. My parents always taught me that the sky was the limit, so I wanted to reach high.
I needed to see how I could do my best in everything I did. I started by making lists of things that needed to happen during the week, planned everything out, made weekly schedules and ensured I had a day for myself.
What helped me the most ended up becoming that day all to myself. I gave myself a well-deserved day off, usually on Fridays. On that day I would chill out, watch a movie, binge-watch a show or just sleep. That day was solely for me and what I wanted to do. This helped me release stress and it re-energized me.
Q: Now, I know you've had to navigate the pandemic as well. How did you handle the shift to online learning?
RG: At first, I did not like the online environment. I took a hybrid class my freshman year and I didn't have a good experience. Last semester, all of my classes were on campus except for one. I learned that for those online asynchronous classes, one would have to set aside a time on a specific day and treat it like any normal class.
This semester I enjoy my online classes, since I have two that fully asynchronous ones online. I prefer them now because some weeks prove busier than others, so I have that flexibility to move the work for those classes around. I learned to work with our current situation.
Q: What was the best experience you had during your time in the office?
RG: I think the best experience would be figuring out how to handle everything occurring online alongside the E-board and senate. Due to last year's circumstances, we didn't have a formal student government transition. Aside from that, we were stepping into a completely different world. So even if we did have a smooth transition, we would have to unlearn everything and start out fresh. Working with our student life advisor, along with the entire SGI as a whole, was the best experience.
Another great experience? Getting my own SGI Office and having access to it even now. I share the office with my treasurer. It is a room inside the Office of Student Government, and in it I have my own big desk with a computer. I also have some art that friends made for me. If Covid-19 never happened, that would have been the best place to hang out with friends. Now I go in there to do my online classes and all my SGI meetings, since it is quiet and I am at no risk in there.
Q: To those considering a run for office do you have any advice?
RG: Do it! I recommend it one hundred percent. You gain the opportunity to learn so much from the other student leaders. You get to experience leadership in a different position, you also learn from these positions. It looks great on your resume and you won't regret it. One piece of advice I can give is don't let the hardships you face now affect your future goals.
During the beginning of the election process, my father tested positive with a severe case of Covid-19. He went to the hospital for most of the campaigning and for the voting days. During that time, I wasn't sure if I still wanted to be part of SGI. I was about to give it all up due to the hardships I was going through at the moment, but with the support and help from friends and family, I  fought through it and stuck with my goal of winning SGI president! So please don't let problems now affect your future goals, stick with them no matter what.
Q: If you could be remembered for one accomplishment during your time as President at St. John's University, what would that be?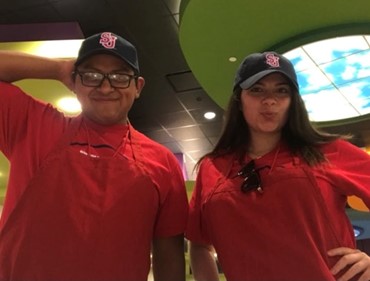 RG: Successfully running SGI during Covid-19 is definitely one accomplishment I want to be remembered for. We have not had anything like this happen before, so we ended up figuring everything out by ourselves. There was no memo, no instructions, no "how to" books on how to run SGI during a pandemic.
We had to make it up as we went along. We took it one day at a time in the beginning. Eventually, we saw what worked and what did not. Then we adjusted, made it better and now we feel ready for anything else thrown our way.
Q: Do you have aspirations to run for any political positions after graduation?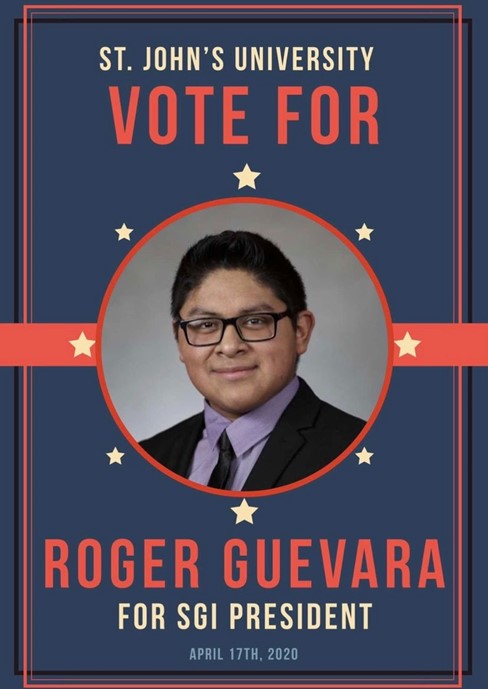 RG: As of now, I am open to anything that comes my way. I personally do not have an aspiration to run for any political position, but I really enjoy leadership positions. I don't know where life will take me, but I hope it is towards more leadership positions. Being President of SGI made me see the importance of speaking out and trying to do the best for the people you represent, which is something I am open to do in the future.
How to Run for Office:
To run for St. John's University SGI, you must:
Attend an information session – March 11th
If you want to run for the Executive Board you must have previously worked with SGI as a senator for one school year.
Submit an Application – get signatures
All applications need a headshot and resume attached.
Executive board position requires 50 signatures of support (seniors can't sign)
Senator position requires 25 signatures of support from group you'll represent
How to Connect with Roger:
Instagram: @roger_gue
Email:  [email protected]