"But I don't want to make new friends. I already have friends."
Nope, you guessed wrong. This did not come from a five-year-old on her first day of kindergarten – it was me. I whined this pathetic statement to my parents as I stood in my dorm room and moved into college.
It was the summer after my senior year of high school and I felt thrown into a different world just moments after throwing my graduation cap in the air. Summer classes would allow me to attend main campus as a freshman in the fall as opposed to enrolling at a branch campus, so I saw the decision to start early as a no-brainer.
On paper, starting college early sounded great. "I just spent a week down the beach after graduation with my friends and college parties will be like a second senior week!" Or so I thought. Little did I know that movie depictions of college experiences don't correctly portray the first week if you only know two people and move in a day later than everyone else (thanks to my last dance recital falling on move-in day).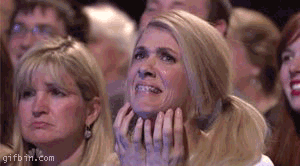 As I hugged my parents goodbye and fought back tears, I shut down. I didn't want to talk to anyone and my new roommate probably thought I was a basket case. I never felt such a knot in my stomach. Though I lived only three hours away, the scary thought of not going home to see my family and friends kept reappearing.
Just twenty minutes after lugging my belongings up to the sixth floor of my building, I was required to attend a dinner with the girls on my floor.
"Can I just have two seconds to accept the idea that I'm actually on my own now?" This thought kept cycling through my mind. Instead of wearing my raggedy t-shirt and making a lousy first impression, I decided to change my outfit and put on a sundress. Breakdown number two started shortly after one of the straps broke off. Was I seriously crying because my dress broke? More likely, my anxiousness discomforted me than anything else.
Breakdown number three wasn't far off as I swirled around my spaghetti and tears came streaming down my face in front of a big group of people. I could not keep myself together and ultimately just felt like a huge loser.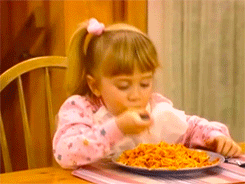 That night, my roommate and I went to a welcome night held in our student center where hundreds of freshmen gathered. Not five minutes after we walked in the door, she went off with her friends from high school, leaving me standing by myself in the corner trying to act nonchalant, eating a cold slice of pizza.
Instead of thinking rationally and considering the amount of people in the same boat as me, I instantly created the ridiculous notion in my head that everyone else already found their group of friends for the summer. After standing there for what felt like ages and looking around at everyone having a good time, I made small talk with the people around me. When we didn't immediately become best friends (like every freshman expects), I decided to leave.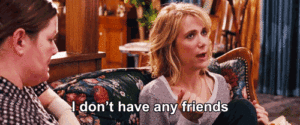 I lived five minutes away from the student center. That night, it took me 20 to get back to my room. After walking in circles and getting lost in the dark, I sat down on a bench at a dead end. Cue breakdown number four. At that point, I couldn't tell if I was being punk'd or if college was just a lonely place.
During that first week, I pitifully acted as if every minor setback meant the end of the world. Yet in the end – what felt like 40 crying sessions later – I managed to laugh at myself. I distracted my homesickness by joining as many clubs as I could and the beginning of the summer quickly became a blur. During finals week I wound up actually believing, for the first time, what everyone said in the beginning – "you'll never want to leave this place."
My freshman summer-semester introduced me to some of my best friends; I just had to test the waters through vulnerability (and a lot of crying) first. There's nothing wrong with a little emotional nostalgia when entering a new environment. In fact, it resulted in a more confident 'me' than ever before.