Before starting high school, my freshman class came together for an orientation day where we toured the layout of the school. Our principal addressed us holding out a dollar bill. He creased it vertically then pulled the two ends apart, resulting in that satisfyingly crisp snap only money can make. He explained to us that each day was like a dollar bill; a single one may not, perhaps, hold significant worth. To prove this, he ripped it up, creating a confetti of legal tender. Then he took out a twenty. When he threatened to shred this bill, my class erupted in protestations. Standing alone, the dollar bill was worth nothing. Yet as its value began compiling, the worth became that much more perceptible.
That dollar bill speech pushed me to join every club that would fit into my schedule in high school. I felt that I needed to make the most of each day.
Any sort of free time not spent productively equated to laziness.
I ate lunch on Mondays with student council. On Tuesdays, I woke up at 5 a.m. to make Youth in Government meetings on time. Prom Committee was a daily commitment. All my closest friends, too, ran from class to make meetings. I adjusted to this full schedule because it was all that I knew. And once I got involved, I kept up with those involvements throughout my four years at high school.
Entering college, of course, no one gave a dollar bill speech, but the concept stuck with me. I found myself again in a new environment where all opportunities opened up to me and I needed to decide which to pursue.
During the first week of class, out on one of the massive grassy quads, all of the clubs on campus gathered for the annual Activities Fair. Tables upon tables in never-ending lines greeted me as I looked at all the clubs and organizations I could join. Shouts, smiles, sign-up sheets and fliers erupted out of the hub. Coming from a high school that emphasized getting involved, I signed up for anything that sounded remotely interesting: Chess Club, Baking Club, Biking Club, Outdoors Club, SLAM Poetry, Buddhism Club, Swing Dancing Club.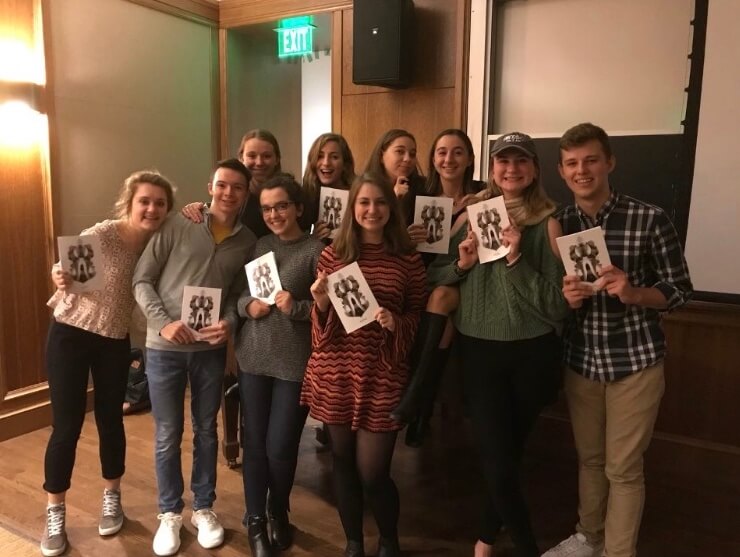 The next morning, my inbox flooded with emails detailing the club meeting dates and times and information sessions. And so the experimenting began.
First up: SLAM Poetry. As I walked into the meeting my heart beat fast and my palms got clammy . "A new attendee! Welcome," they said as soon as I entered.
At Swing Dance Club, they partnered me with another freshman boy. He admitted that he didn't know what was going on: neither of us ever attempted to swing dance. As we worked on form for spins, we laughed in unison at the newness of the whole experience.
Buddhism Club taught me to meditate. The people I met there ranged from freshman to seniors. I began forming friendships with those older than me which opened up my social circle.
Each club I attended, I liked. Suddenly, it felt just like high school, running to the next activity with little time in between for anything. While this depth of involvement makes finding friends much easier, it doesn't allow for much focus on academic studies. One morning I glanced down at my planner and saw four assignments due the next day. Long papers loomed in the near future.
I went from having little time to not enough time. The library became my best friend. I stayed there late into the nights. My bedtime edged later and later: 11 p.m., midnight, 1 a.m.
The pale pink of my under eyes faded to a grey with fatigue.
In November, my mom called me worried. It wasn't as if she was there with me, watching my stress levels skyrocket, but my calls home became more infrequent. My two younger sisters no longer received my calls home. Time began stretching longer and longer in between the times I spoke to them. They became strangers with familiar faces.
I also started unhealthy habits. Aside from not getting enough sleep, my lack of physical activity made me feel sluggish and unmotivated. Tired of feeling this way, I got up early one Saturday and hit the gym. I ran a very slow two miles, and felt accomplished that night. However, waking the next morning, I felt utterly appalled at the soreness that clenched my legs with each step. I could not believe how sore that pathetic run made me. After a day of soreness, I knew I need to change something.
I sat down and made a list. The pros and cons bisected my notebook. I worked on determining what could to cut from my daily schedule so that I could find a balance that included more of who I was fundamentally. I worked out that I wanted to talk to my sisters and family much more, and that I needed time to take better care of myself.
I crossed Swing Dancing Club from my list, and SLAM Poetry became something I attended only when I had the time to spare. The shift between what was prioritized as mandatory versus voluntary saved me. Classes and personal life came first, the clubs and organizations I dedicated myself to came in second.
And it made a world of a difference going into my second semester. My mom and I talked every other day. I checked up on my sisters multiple times weekly. I began going to the gym, and it became a form of stress relief.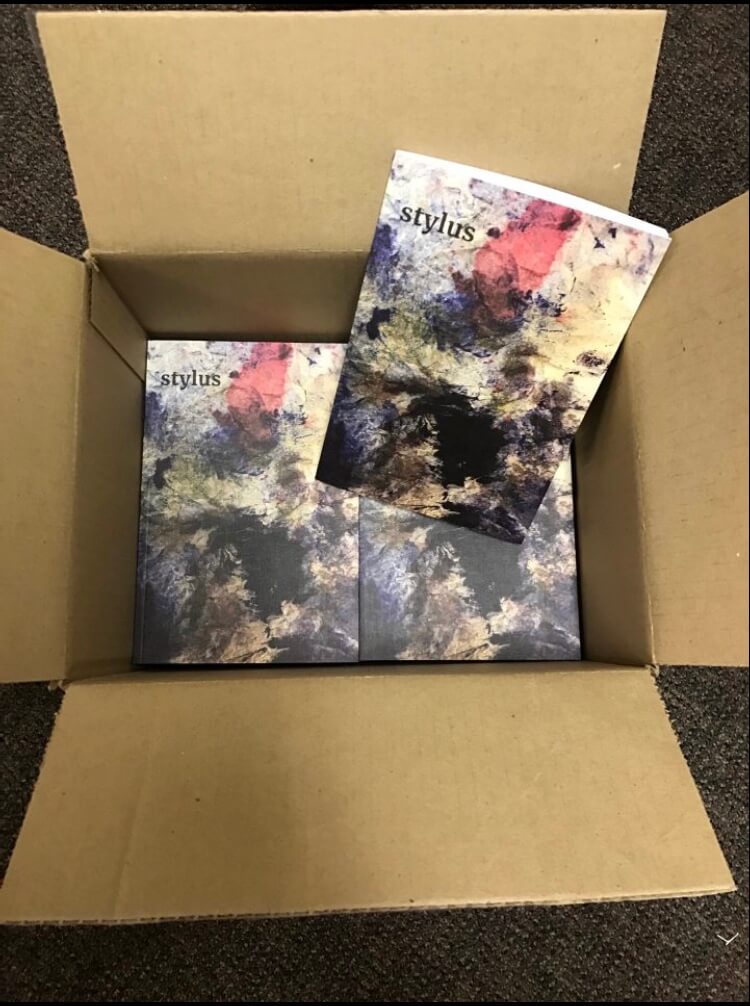 I found a different club called Stylus—a literary and arts magazine on campus that met once a week and fulfilled all my extracurricular desires. As a writer, I fell in love, and eventually dedicated more time to this organization. The group of people I bonded with since that first meeting became my closest circle of friends. I sit with them during meals and spend my weekends at their apartments playing board games. It didn't happen overnight, but I did find a home.
As my sophomore year begins, I am taking these lessons and putting them again at the front of my mind. I'm filling my plate only with what I feel passionately about, and not letting it spill over.