If you suffer from the denial that endless days of sunbathing and bonfires will soon end, it's time to face your fears and the reality of fall semester. However tragic you find the end of summer, the start of a new school year means a fresh start. These experts with over 50 years of experience share their strategies to make the beginning of a semester as painless as possible. Pick up a pen and prepare to take the first notes of fall.
Early Bird or Night Owl?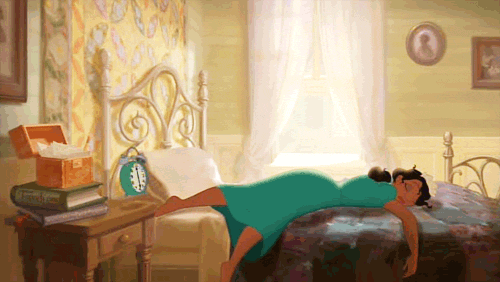 Months before classes begin you create your schedule for the next semester, and it's a make or break moment. "Most students are 'morning' people or 'night' people, yet their potential schedule can often not accommodate these variances," Assistant Director of Undergraduate Advising at Nova Southeastern University Suzette Siviter said. "It is tempting to do things like try to get all classes on Tuesday and Thursdays so that Mondays, Wednesdays and Fridays are off, but this is almost impossible and gives students a difficult and imbalanced schedule." The elusive three-day weekend schedule sounds like a dream, but it can make your Monday through Thursday a nightmare. Go for one or two classes a day to preserve your sanity.
Choosing the actual classes you'll take is just as important as the times you'll take them. "When assembling their schedule, students should consult their academic advisor. This helps students make sure they are meeting graduation and general education requirements," Academic Advisor at the University of Illinois at Urbana Champaign,Kaitlin Kaste said. "This is especially important for students who have not yet declared their major or are considering changing majors, since there may be specific requirements that must be met to declare a major." Take it from someone who wanted to change their major every few weeks freshman year, focus on gen ed requirements until you're sure. Don't get to Advanced Dinosaurs and decide paleontology isn't for you.
"I also recommend that after a summer break, students get themselves on a schedule mirroring the schedule they will need to maintain during the semester (i.e. going to bed earlier and waking up earlier)," Siviter said. So instead of binging on Parks and Recreation, channel your inner Leslie Knope and become an early bird.
Involvement Level: Elle Woods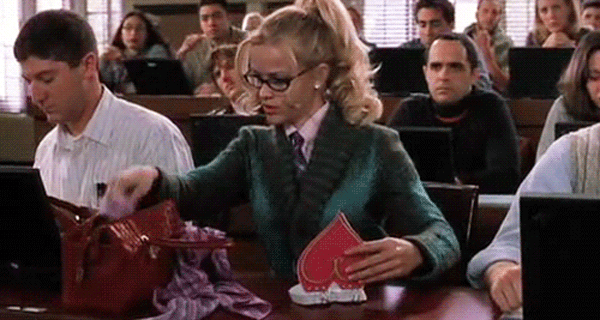 Beyond being an easy way to get a few free t-shirts, joining clubs or participating in organizations outside of class enhances your return to campus. "The skills that are learned in the classroom are often transferred directly into these co-curricular activities, and vice-versa," Indiana University Undergraduate Advisor Matthew Graham said. "In these cases, academic success and co-curricular involvement do not work against each other, but rather they compliment and reinforce each other." Majoring in environmental studies? Grab some gloves and help out at the community garden. Beyond boosting your resume you'll be able to network with professionals in your field more personally.
Extracurriculars help combat your back-to-school blues by expanding your friend circle and your involvement on campus. "They feel a part of things that happen on campus," said Dr. Robert Neuman, author of the Get College Smart book series . "They are more open-minded, more communicative, they create for themselves a wider circle of friends." Whether it's intramural Quidditch or Pokémon Go, find your niche and get outside of your dorm for a few extra hours every week.
Prepare like a Boy Scout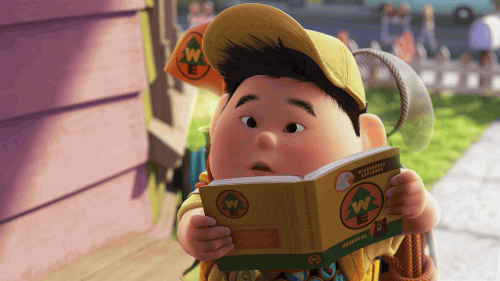 Whether you stick post-its around your dorm or write to-do lists on your arm like Mulan, getting organized is essential for success in a new semester. "The ability to manage your time well can mean the difference between success and failure in college," Siviter said. "Using tools such as planners can be a big help in keeping you on track." If pen and paper is your thing, find a cute planner to inspire some Blair Waldorf level productivity. If not, set your schedule or a to-do list as your lock screen so it's front and center when Snapchat distractions trickle into your notifications.
Before classes even start, get organized and make a weekly schedule. Trick yourself into being more productive by arriving early or staying on campus between classes. Sometimes surrounding yourself with other people who can see your laptop motivates you enough to work on that term paper instead of checking Twitter. "On the weekly schedule, include not only classes, but work, extracurriculars and study time. This will help with time management as the semester begins," Kaste said. So before that commercial for discount backpacks sends you into a tailspin, follow some expert advice (maybe seek out some more from your own advisor) and get prepared.