Interviews go one of two ways: so horribly wrong you'll still kick yourself about it weeks later, or wildly successful with the promise of a real adult job. How do you escape the constant terror of forgetting what you wanted to say or accidentally calling your potential boss by the wrong name? Preparation. Preparing answers to common interview questions and knowing about the company, your employment position and your own skills will let you walk in and out of an interview with confidence and a smile on your face.
First, research yourself. It sounds crazy, but doing some soul searching will help you figure out what you want to say.
Think about the common interview questions the interviewer will ask.
What skills do you have that make you qualified for this job position?
You'll definitely want to bring specific examples to the table. AbbVie Inc. employee Lisa Filar is the Director of Compliance and holds extensive interviews for her team. "I'm looking for candidates who can articulate their contributions to a solution. Typically, superstar candidates can be very specific about what they personally did as part of a team," said Filar. To be a "superstar candidate," when you bring up the skills required for the position, give examples of when you've successfully used these skills to totally kill it, whether it was a group assignment or a volunteer position.
When was a time that you showed leadership skills?
No matter what position you plan on applying for, you'll definitely get hit with this question. Everyone looks for leadership in a hire. It can mean anything from being president of a club to organizing a group project for a class. Syracuse University Career Development Center's Director Kelly Barnett explains the best option is to use examples that relate to the position you want so the interviewer can see how your past experience will help with your future. "Draw parallels between yourself and the job description. This shows preparedness as you clearly know what the job is looking for and how to show this in your past experiences," said Barnett.
Tell me about a time you failed to meet an objective?
Being able to talk about how you failed in the past, and how you came out stronger and better prepared afterwards says a lot about how you work. Interviewers use this question to catch people off guard. People who prepped to show their strong points may not have thought about their weak points as much. "Lots of people hate talking about failures, but showing your interviewers you have self awareness is vital," said Barnett.
Talking about weaknesses also shows how you've learned from these experiences. "There is no perfect candidate, so if someone says that they don't have any 'weaknesses'….that is a red flag for me. We all can improve on some aspect of ourselves," said Filar. Follow this up with how your failure helped you grow, and what you did to prevent it from happening again. The only thing better than self-awareness is self-improvement.
What prior experience experience do you have with _____?
If you just hit the job market, this can feel like a killer. You may feel like you have nothing to say because you haven't held a professional job before, or even a job in a similar field, but keep in mind that any work experience or experience with leadership in a club or activity will teach you helpful skills you need for the job. "When I was interviewed for a job at the clothing store Lester's, they asked about my previous experience and, not having any previous sales associate jobs, I instead talked about my experience babysitting. I related working with kids to being able to successfully engage the clothing store's target audience," said Syracuse University freshman Sydney Kaplan. Draw connections between experiences to show your preparation for the new role.
Additionally, prepare thorough, honest yet flattering answers to the following questions.
What's your greatest strength and weakness?
Tell me about a time when you created something out of nothing?
Why are you interested in this job?
Why are you leaving your previous job?
How would people describe you?
Next, research the company and position.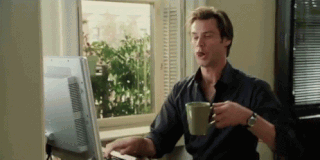 Being knowledgeable about the company will show your passion and interest in their mission, and if you prove you know what you're going into, they'll trust you actually want their job, not just any job. To research a company, start with their website. You'll often find their mission statement, a key to the types of questions you might be asked and what they are looking for in a hire with just a little bit of Google stalking. Confidence grows from knowledge, so research is the best way to cure your anxious nerves. A deep conversation will come much easier with familiarity of the company and their product or service.
The interviewer might as you the following questions about the company.
What are your ideas on how we can improve ____?
As a potential employee, the company wants to see what you in particular can bring to the table. Start by thinking about new ideas for a product or service, or even how you'll bring a fresh perspective to the company. "The uniqueness in your ideas will make you stand out from the rest of the applicants and bring you to the top of their list," said Barnett.
What are you looking for in your next job?
You want this specific job for a reason. You didn't just randomly point at a list and apply to something on a whim. Talk about why you want this position in particular. Filar explained this is one of her favorite questions to ask to see if applicants are passionate and if the job will fit what they are looking for. "Someone should be able to articulate the top five things they want out of their next job," said Filar. For this question, make sure the job description meets your goals, and also how it'll help you, personally. Here's the time to show your passion—make sure they know why you really want this job.
Some more questions you might be asked about the company:
What is your favorite thing about our (company/product/service)?
Why do you want to work here?
What do you know about us?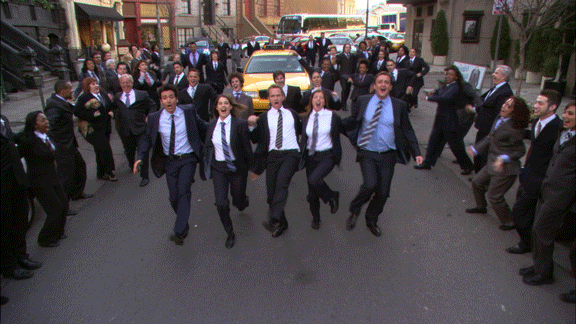 Dress the part
You should look professional, but understanding the company's aesthetic and purpose will help show that you know what the job requires. "I wore khakis and a button down to my interview for a job as a camp counselor, but did not dress too fancy because it was a camp for children," said Syracuse University freshman Jordan Schaffer.
Dress for success—if you walk in already looking the part, there's a higher chance you'll get the job. "For my interview with Lester's clothing store I wore clothes similar to they one's sold in the store, or that I had purchased there. I looked professional and did not wear anything too revealing, but still looked on trend to show my familiarity with current trends and my style," said Kaplan.
People deal with nerves and unpreparedness by rambling on and on. Make sure you get to the point organically, but concisely. "I think through the "STAR" methodology: Can I describe the Specific Situation, Task, Action that I took, and the Result for each example. This helps me not to ramble," said Filar.
Show Your Eagerness
Companies want to know about your genuine passionate to join their team. Unlike dating, you don't want to hide how interested in the job you are at the start. You won't scare them off like you might with a potential date. Showing someone how eager you are for a job will only help you land the position. "When I work with students on pre-interview prep I tells them to be straightforward about how eager they are. You'll stand out as a passionate candidate," said Barnett.
So, future me, I hope these tips on how to nail your interview questions are finally coming in handy. Take a deep breath and start prepping. You've got an interview to nail!
How to Impress Your Interviewer Before Even Opening Your Mouth
Written by Nicole Eisenberg, freshman, University of Maryland
First impressions can be scary, and according to the Association for Psychological Science, you only have 1/10 of a second to make your first impression.
Blow your interviewer out of the water with our tried and true tips.
Little did you know, you may have already made your first impression. UC Davis Human Resources explained that many companies will call to speak with you before even scheduling an interview to "pre-screen" you." Yes, this means that you have already used your 1/10 of a second. However, if you scored an interview, then you have clearly already made a good impression, so when you walk into the office, exude confidence.
Careerbuilder.com explained that to prepare for your interview, you should study up! You want to get a better handle on the big picture." Make sure you know about the company you are applying to, the interviewer's position and a bit about the company's competitors as well.
Before arriving for your interview make sure that you dress to impress. It is never good to be under-dressed for an interview, so be sure to wear slacks, a button-down, and a tie if you are a guy. Girls should pair either a button down shirt or dressy blouse with slacks or a skirt. In order to be taken seriously and be considered a professional, you must dress the part. MSN's career department even suggested performing a dress rehearsal. Grab a friend and answer questions that you could be asked (while dressed the part of course).
Make sure that you arrive about ten minutes early. That way, you will not stress about being late, and you will have a minute to put yourself together once you arrive. Being punctual is a skill that most employers require in a worker.
Bring a padfolio, or simply a professional looking notebook and pen, with a fresh copy of your resume. It shows that you are prepared, ready to take notes and want to learn about your interviewer and the company as well as share information about yourself.
Practice your handshake, too. No one wants their wrist broken or a dead fish in their hand. Your handshake should be firm and confident, but not over zealous.
Remember to maintain eye contact with you interviewer. This simple gesture shows that you are listening carefully and being respectful.
Make sure to smile. Smiling will not only reassure you, but it will also show your interviewer (within that first 1/10 of a second) that you are a fun person who they would love to work with.
Do you have any tips that landed you a job or should be avoided because they landed you right back on the couch?
Here are 10 more important interview questions college students should watch out for.
Written by Patience Kayira
The ticking of your watch pounds in your ears as you sit up straight at the edge of your seat. A sleek, leather bound portfolio rests on the well-ironed slacks of the person to your left. You cover the smiling kitten on your folder with your palm. Personality. That's why you brought the cat folder. "What good is that now?" Your mind asks. Your palm gets sweaty as somebody in a suit comes out of the interview room wearing a grimace. They call your name, and your bladder tells you that it's time to go.
Sound familiar? Most college students can agree that getting interviewed sucks. If you're worried that your next interview will flop, take note of these difficult interview questions.
1. Tell Me About Yourself
Does the employer want your autobiography—the embarrassing elementary school accidents, hopeless high school crushes, medical history and more? No. "Be concise—30 seconds to one minute," said Assistant Director at Smith College's Lazarus Center for Career Development Janice Schell. The employer just wants a brief insight on you as a person.
This question demonstrates the employer's interest in getting to know you. Kind of like when your friend's cat rubs its furry head against your leg— a gesture of friendship. "Reframe this question in the context of being in 'xxx' role at our organization," said Schell. Breaking it up will help you hone your answer and prevent you from rambling.
At the same time, being put on the spot to talk about yourself can be challenging. "I find this a very tricky question mostly because I am awkward and I HATE talking about myself," says Smith College alum Hilda Nalwanga. The fear of sounding "prideful" makes many people afraid to answer this question. To avoid feeling lost at sea with this question, Schell offers this basic framework:
Who you are right now (class year, school, degree, major, minor)
A recent experience (specific project, job, internship, extracurricular) of relevance/benefit to the employer
A previous supporting experience
Why this opportunity? What are you searching for in a position? Any question/s for the employer?
Thinking about yourself in terms of class year and previous work experiences will help you tackle this question with concision and grace. Who knows? It may make it easier for you to answer the bigger question—who are you?
 2. Why should I hire you?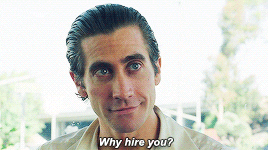 Channel the confidence you had when you walked up to Chad at the last frat party and make yourself sound as interesting and qualified as possible. This question makes it easier for an employer to make their hiring decision. "It's a quick way to gauge whether or not the interviewee is the right fit for a company," said Smith College senior and Lazarus Center Peer Advisor Michelle Chen. Employers see a ton of applicants, and they want to pick people who will vibe well with the organization.
In the face of a question like this, be confident and sell yourself.  Humbleness shouldn't prevent you from talking about your strengths. Ask yourself, "What makes you different from the other applicants?" Maybe you have a unique perspective, ability to take risks or a range of experiences that not many other candidates would have on their resumes. "The best approach is to avoid the trite answer of 'I work hard' and 'I'm determined and I will never give up,'" said Chen. Cheesy answers may get you far on Tinder, but they won't help you in an interview. Everyone has something that sets them apart- you just have to find yours and use it to your advantage.
3. Why Shouldn't I Hire You?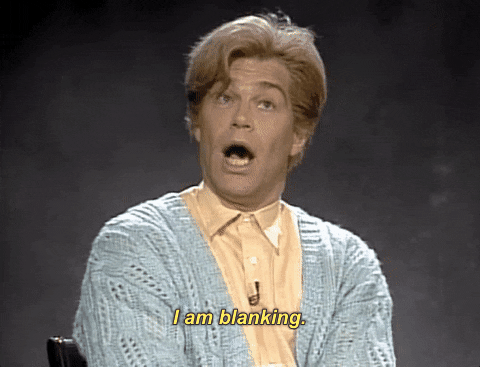 Think carefully about this answer, or you may get kicked off the island. This question feels like a trap because it is a trap. In order to get out of the rabbit hole, you have to get in to the rabbit hole. "Stay calm. If an applicant is unsure of how to answer immediately, the worst thing to do would be to charge ahead blindly or say 'I don't know,'" said Associate Director for Internship Programs at Amherst College Victoria Wilson. Taking time to think about your answer does not show weakness; it shows thoughtfulness.
When an employer asks a question like this, they may want to know if you can remain composed and confident. They also might use this question to see how you describe your strengths and weaknesses. "If a position states a preference for a major which isn't offered at your school, explain why your major and other background are assets, and express genuine enthusiasm to learn content you may not know," said Schell. Acknowledging what you don't know can lead you somewhere. Being able to pin-point the reasons why you shouldn't be hired also shows self-awareness.
4. Tell Me Something About Yourself That is Not On Your Resume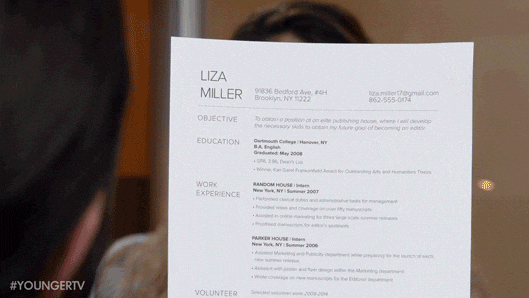 Spontaneity. Don't get taken aback by this one. Interviews are conversations. An interviewer may ask this question to learn about your other interests. Show the employer that your passions extend beyond the world of work. As Smith College alum Sophia Liu said, "Let's be real, they know that you cannot fit your life's work into a standard 8×11." The Lazarus Center encourages students and recent grads to keep their resumes up to a page. If you're going into teaching or writing a CV, then it's acceptable to have a two-page resume.
A resume only gives a snapshot of your professional history. "So, you always want to make sure you have something else you can add," Liu said. The information we omit still says a lot about ourselves. If you think your vintage tea-cup obsession that got you made fun of in middle school won't ever help you, think again. Your interviewer may also share an affinity for Victorian china, ultimately helping you to land the job.
5. Describe a Specific Instance Where You Conformed to a Policy With Which You Did Not Agree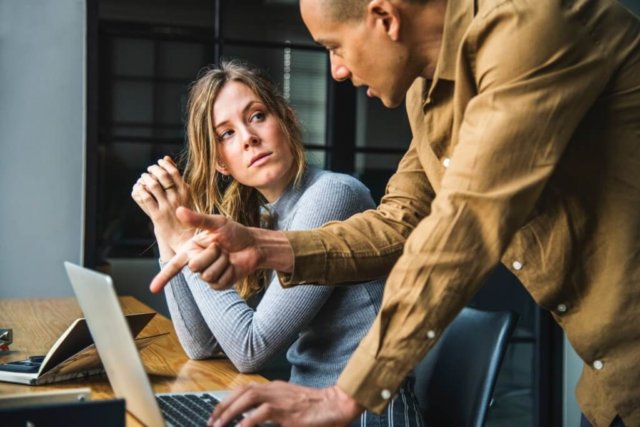 Forcing yourself to attend that grueling 9 a.m. because of the professor's mandatory attendance policy doesn't count as a good answer to this common question. It may be better to talk about that time you stayed an extra two hours for your newspaper's layout and editing night. Even though you were exhausted and stressed about your classes the next day, you stayed to help your team. An answer like this shows off your ability to prioritize the needs of your team.
Questions like this are intended to assess how you act in certain situations. To tackle it, try the STAR method. S for stating the situation, T for identifying the task, A for explaining the action you took, R for describing the results of you achieved. "The STAR approach structures interview answers well and prevents me from rambling," Chen says. This method also helps you reflect over your experiences. During your interview prep, try breaking down your experiences with the STAR model and see what you can come up with.
 6. What were Some of your Greatest Obstacles in Getting Here Today?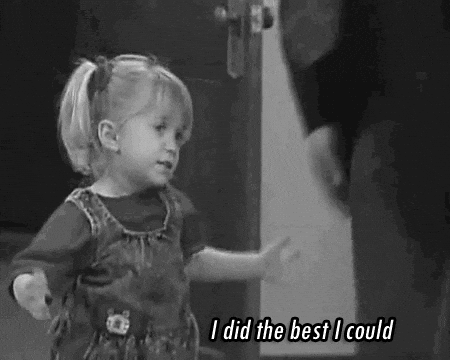 In the words of Hannah Montana, "Nobody's perfect. We live and we learn it." That means, at some point or the other, we encounter failure. Cue the scary piano music. Challenges can be a good thing; when explaining the difficulties you've faced, be intentional and selective about the information you're sharing.
"It's hard to really know the fine line between sharing something you've encountered and sharing how you overcame that obstacle without becoming boastful," says Liu. Challenges and failure speak a lot about your work-ethic. Do you get discouraged? Or do you persist?  As Nalwanga says, "With questions about failure, I try to balance honesty about my failures and mistakes with how badass I am – I talk about how I failed and then how I overcame that failure, as well as what I took away from it and did differently when a similar situation happened." Like many of the questions on this list, keep your response positive.
7. What Are Your Salary Expectations?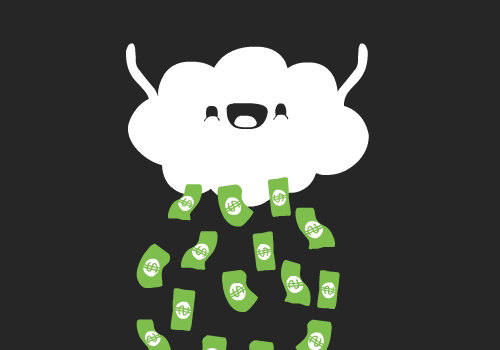 Most young people don't want to struggle financially. Of course, you can't go into an interview and demand a 6-figure pay for an entry-level position at a publishing house. Doing research on the company and the role will give you a good idea of what figure to say. The Lazarus Center advises students to take caution when asked about salaries and benefits during an interview. The center also recommends that if the employer brings up salary, give the range you've researched.
Here's an example of a response:
"I understand that the expected range for this role falls between xxx to yyy, and because of my experience and skills I'd like to be at the higher end of the range."
A range rather than a specific number makes you appear willing to negotiate and not money-hungry. Don't give a number that's too low because student loan debt is real.
8. How Would a Former Co-worker Describe You?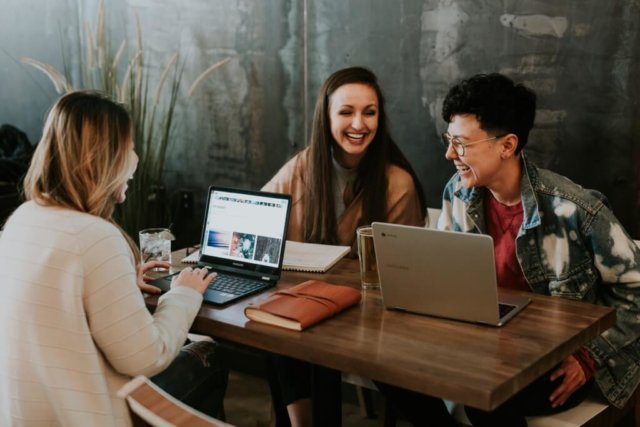 You've finished your interview and you smile. You hit it off well with the interviewer and you didn't trip and fumble over your words. Congratulations. A couple of days go by and ring, ring. The employer gives you a call. No worries. Except, all the worries come crashing down. The employer tells you that they reached out to a couple of your former co-workers to verify some things you said during the interview. You're caught red-handed. You didn't lie about what your co-workers thought of you; you just didn't expect them to describe you as lazy, immature and irresponsible. Yikes.
If you don't like talking about yourself, think about how someone else might describe you. If you're someone who does enjoy talking about themselves, be careful with how you answer this question. What you might perceive in yourself as "taking initiative," someone else might read as controlling. Before your interview, ask your former co-workers to describe you. Pro Tip: reach out to the people who liked you; they could be a potential reference in the future. Most of all, this question comes back to how well you know yourself. You want to leave a good impression, so keep your answer positive and honest.
9. Convince Me You Can Adapt to a Wide Variety of People, Situations, and Environments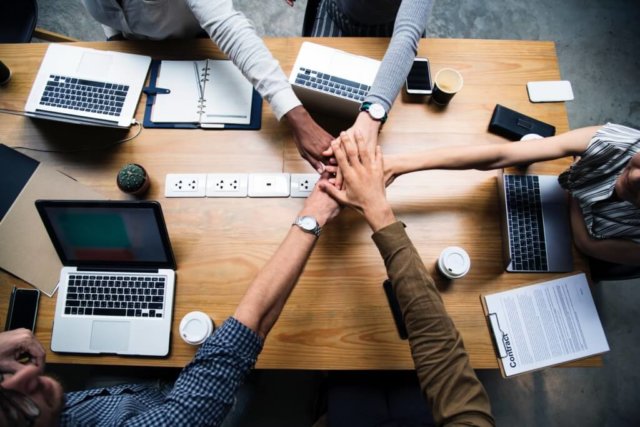 Cue the photo of a racially diverse group. Just kidding. Diversity in the workplace shows up in different ways. This question deals with how well you respond to change. You may be applying for a position that requires you to communicate with clients from all around the world. Maybe your physical workplace changes a lot—perhaps you're outside one day, inside the next, at a new location some days. Who knows? More importantly—can you keep up?
For a question like this, it's okay to draw from personal experience. "Skills are developed in many experiences: academics, extracurriculars, volunteer work, travels, growing up in another culture, being the first in one's family to go to college, and more," said Schell. Talking about your experiences with people can be a great way to tackle this question. For example, if you have a student job with Res-Life, you can bring up how you've helped resolve roommate conflicts between students or plan house-bonding events. Giving specific examples will help you sound even more convincing.
10. Give Me an Example of a Time You Were Able to Communicate Successfully with Another Person Even When That Individual Might Not Have Liked You (or Vice Versa)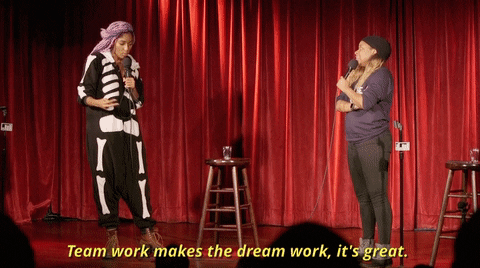 At some point, we've all had to work with people we didn't like. "Most companies nowadays are community project based where many projects you encounter require you to work with others," said Liu. "The company wants someone who will put the company's interest first, not their own emotions." A question like this requires you to think about your communication and collaboration skills. "Your response should emphasize your ability to prioritize your responsibilities," said Liu. Again, employers want to hire someone who will contribute to a peaceful, productive work environment.
**Updated on August 21, 2018 to include 10 interview questions by Patience Kayira.
*Updated August 21, 2018 by Nicole Eisenberg to include "How to Impress Your Interviewer Before Even Opening Your Mouth."