Like brushing your teeth or driving to work, music plays a major part of our daily routines. We listen for at least an hour a day. Whether we jam in the car, at the gym, on the way to class or even studying, we almost always listen to music to keep us motivated. Yet, as fans, some of us have never thought to pursue the production of music. You may feel easily discouraged from this career path, whether due to a current lack of knowledge, fears of low paychecks or not thinking you had the talent to achieve success. These ideas, however, couldn't be further from the truth.
Here's how to become a music producer.
What does a music producer do?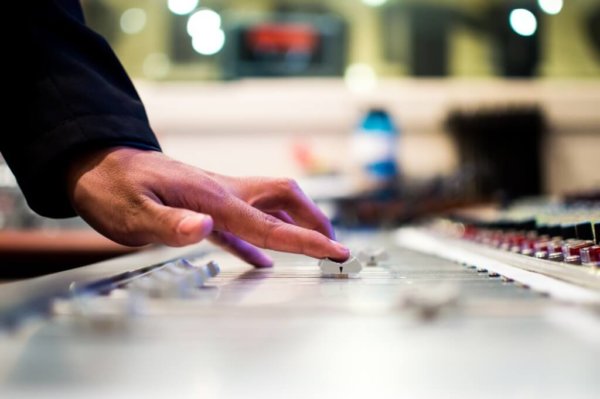 Whether working for a major studio or for yourself, a music producer coordinates the session for the musical artist from the beginning of a track until its completion. The music producer oversees all levels of production, whether technically, artistically or financially, the music producer sustains control over the project at hand, involving:
Album Budget
Schedule Making (recording and mixing)
Hiring (studio musicians, sound engineers)
Song Production (songwriting, beat-making, and recording)
Mastering (usually with a mastering engineer)
What does it take to become a music producer?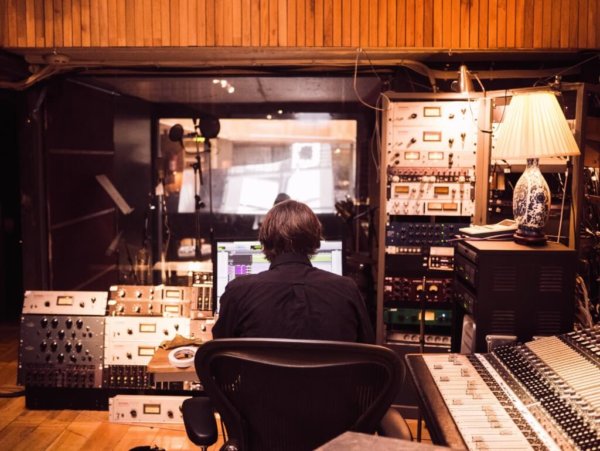 Like most other fields dealing with the arts, a music producer must have a baseline level of talent and passion to make it within this industry. However, you can and should supplement your raw talent with education in the field.
Within this field, an aspiring music producer can take three potential paths. One path includes going to a college with music production as a major. Major schools in this field include Berklee College of Music, New York University and the University of Michigan School of Music and Dance.
Another route requires you to have the necessary funds to open your own music studio. This entails the purchase of recording equipment, including speakers, amplifiers, instruments, microphones (pop filter included), digital audio workspace (DAW), an audio interface, preamps, the necessary cables and headphones.
The last route requires you to humble yourself and prepare for a long journey ahead. This route requires your full dedication and it will pay off as long as one keeps the course. You must simply get their foot in the door of any recording studio and get a job working in any position—a janitor, window washer, errand boy, etc. Anything can get you started working in the studio so that you can get to know the names of the people working there. From that point on, you'll just have to wait for your chance to pounce. Most of the top producers now received their shot at working on records in this fashion. Jimmy Iovine, George Martin and Butch Vig all started from the bottom to make it to the top of the industry.
What you should know about becoming a music producer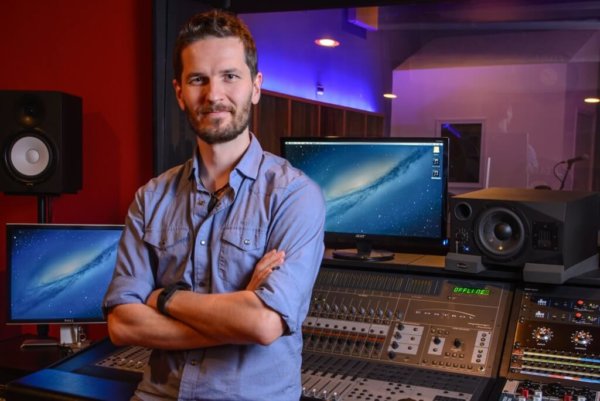 1. What income will I earn as a music producer?
It can range from $22,130 and can go up to millions of dollars, depending on how many successful songs or albums you produce. Famous producers can earn over $10,000 per song alone.
2. How much will I be expected to work as a music producer?
Long hours. Usual shifts for entry-level music producers are 9 a.m. 3 a.m. However, once you get established in the industry, your schedule varies depending on the work coming in. But usually, the work encompasses the majority of the waking hours of the music producer. Even after the artists have recorded, your job as the music producer means you ensure that the recorded material sounds as good as it can get each session, which can mean spending a lot of extra time in the studio.
3. What will my work environment be like?
Depending on what genre you work in, the style of environment varies. Primarily, a music producer will work in a studio setting with various recording artists whenever they feel ready to make their next album. However, in genres like hip-hop, the music producer will sometimes create the beats for their artists ahead of time or on the spot in their home studio or the recording studio.
4. What do I need to know about the future of the music producer profession?
SoundCloud has made it easier and easier to get your music heard by a commercial audience. If you can create a following through the use of your social music-sharing network and the quality of your material reaches an acceptable level, you could potentially get a job just through networking. In addition, this industry, while currently consolidated under major studios, has begun to open up once again to the independent worker with the help of the internet.
3 key skills you need to become a music producer
1. Passion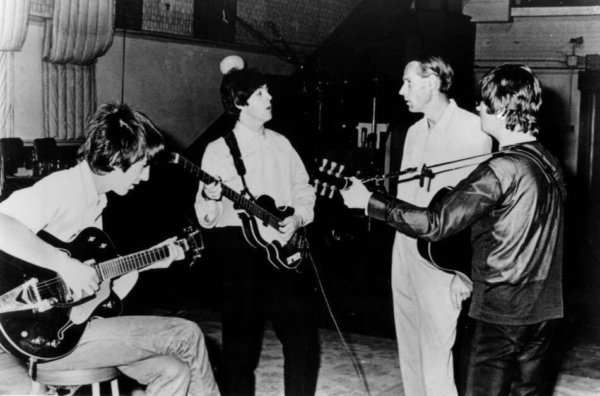 George Martin once said, "I just think a budding record producer should keep an open mind always, examine every kind of music, and appraise the good in everything." Most of us love music, but a music producer has a borderline unhealthy obsession. They not only know about Phil Spector's wall of sound technique, but they also know how many pianos he used in the recording of "Be My Baby."
2. Mastery over a DAW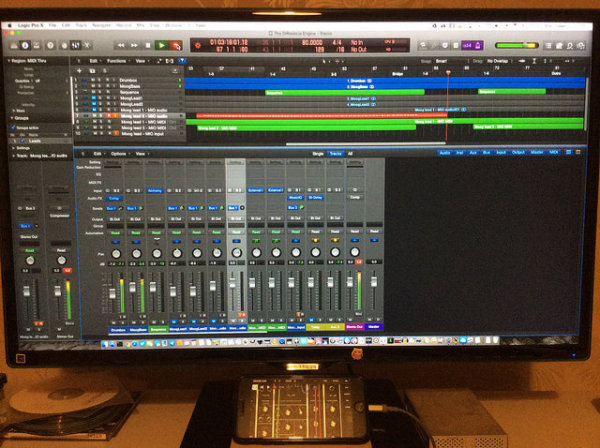 You should have magic hands and major skills when working with multiple programs, and specifically Pro Tools, Abelton or Logic Pro X. Having this knowledge is pivotal to grow successful within the industry. Without it, you can barely call yourself a real music producer. Skirllex once said, "I think the biggest piece of advice I can give anybody about audio is don't pretend to be a snob. Know what you know and be ready to admit that there are things you don't know."
3. Organization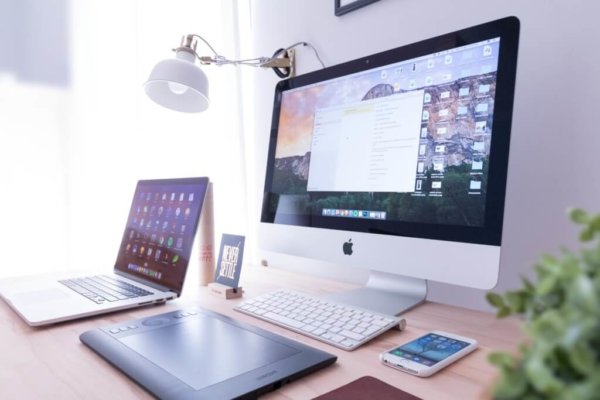 In order to stay successful as a music producer, you must remain organized. In production schedules, within the DAW, deadlines, etc. If even one area of the schedule falls behind, the label will leap all over you, wanting an explanation of why the album has fallen behind schedule. For certain artists, the key to ensuring that they meet their scheduled goals is creating a productive workflow. Dr. Dre once said, "When the ideas are coming, I don't stop until the ideas stop because that train doesn't come along all the time."
Advice from Music Producers
"This industry is all about identifying trends and capitalizing on them before they blow up completely. Take MySpace. When it first came out—this was before Facebook was invented—people would post their mixtapes or EPs on the site and plenty of people blew up from this. Calvin Harris, LMFAO, Skrillex and even Adele all started there," said music producer Anthony Gerard.
"Be [the] first to [do] something new in the music scene. In hip-hop right now, low-fi and trap are what is blowing up. But, the guys who started this movement did it 10 to 20 years ago. They found a corner on something we hadn't heard before and created a sub-genre. If you want to be successful and have a long career, this is the fastest way," said music producer Raul Mayer.
"This is a touchy subject within the industry because it compromises how the public views specific artists, but ghostwriting for artists is a completely viable way for a music producer to earn a living. You don't always have to be at the forefront, and you can focus on living your dream of creating music for people to listen to. But the best part about it is, is that if you want to step into the spotlight you can. Plenty of today's major stars got their start ghostwriting. Bruno Mars, Sia, Charli XCX have all done this," said music producer Tonya Byrd.