Are you a student looking to pursue a career in journalism? Then look no further; we've compiled the top lessons a journalism student must keep in mind while preparing to enter the journalism field. As the world of journalism becomes more complex each year, create a clear plan that encapsulates the essential aspects that you need to improve throughout your college career. We talked to three journalism professors around the nation to gain a picture of how to become a better student journalist. Don't miss a single tip as the clock ticks down to the start of the semester! 
Check out the top lessons to keep in mind while pursuing a career in journalism.
1. Learn by Doing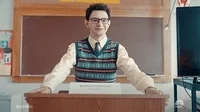 Most journalism schools around the nation utilize the "learn by doing" method, where students immerse in the action of reporting around their communities. This allows them to gain a better understanding of what being a journalist really means. With your journalism class assignments, make sure to immerse yourself as deeply as you can with the story; seek that extra mile and truly investigate all your sources and tips. To incorporate this into your daily life, try joining a student-run news organization in your school. This provides a great way to get involved with your community. A student-run organization serves as a learning opportunity since they teach you not only the basics of news writing, but the best practices for coverage. Always look to challenge yourself by investigating more complex stories around your community or the current news cycle; you might even try to get published in your local paper.
"At BU, we believe that students should "learn by doing," so we encourage them to get involved first in student-run journalism productions, then to try to get internships and summer jobs at professional news outlets," Boston University professor Chris Daly said.
During your off time from the university, looking for internships at news outlets allows for a great opportunity to gain more professional experience. Looking for more at-pace opportunities? You might consider freelancing for local papers during the summer. This serves as a chance to broaden your horizons and gain expert advice from professional newsrooms. Through this experience, not only can you improve your writing but better understand what it really means to work as a journalist. This is your chance to be in the room where it happens.
2. Networking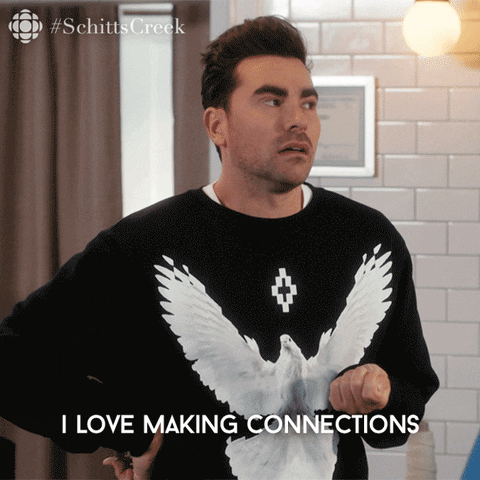 Networking works as an essential aspect of journalism as not only does it help you gain the best sources around the field, but it also helps you meet more people in the business. Through networking, you build a name for yourself so that more people can notice your skills and attributes as a journalist. This process begins once you enter college and meet your classmates, the future journalists, who can start building your network. LinkedIn works as a huge resource for journalism as it allows you to combine a list of every individual you met in conventions, classes, internships and even in passing. Don't let your contacts drift by!
"When a journalist wants to talk with a professional in any position, including established writers, I suggest reaching out directly, whether that's with an email, at an event, through social media or a phone call," USC Annenberg School of Journalism professor Stacy Scholder said. "Be respectful of people's time, be transparent about who you are and what you are asking for." 
You can also look into contacting your favorite journalist for any advice on a current story you write or on any topic. Reaching out to other journalists offers a great way to build your network as they can help guide you. Most of your professors enjoy connecting you with other people who might hold more resources on the topic or story you research. Open yourself up to hearing from other professionals as they can give out the best advice and resources for student journalists.
3. Internships
Internships serve as the best resource for gaining more experience and broadening your network. Through internships you give yourself the opportunity to work in a fast-paced newsroom that can increase your work ethic. They also provide a great opportunity for graduating seniors to become potential hires for companies that offer co-op opportunities. It works as a chance to figure out which area of journalism interests you by trying them all out. Make sure to keep an eye out on Handshake, LinkedIn and company career websites!   
"Internships are great when student journalists can contribute to a news organization, work with professionals and witness the day-to-day experiences of reporters, producers and editors as they make editorial decisions and create content," Scholder said. "Soak it in, seek out ways to help, learn as much as possible, bring energy and enthusiasm to the job and be mindful that you can leaving a lasting impression on the people you work with."
Working with professionals in the field serves as a great way to learn the different ways to write a story as a journalist. You can try different positions of journalism such as writing, producing or managing the newsroom to see which one fits you best. Internships prepare you greatly for both in-class assignments and future careers. Be prepared to come in with a great attitude and to learn as much as possible while in the newsroom. Take as much advantage as possible from the internship.
4. Tools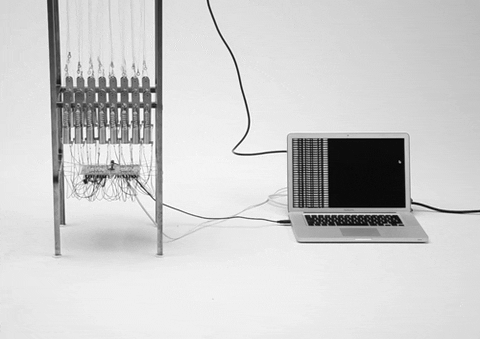 It remains vital for a journalist to always keep their tools handy whenever they march out reporting. A great example of a tool used for journalism, the app Otter.ai, serves as a recording platform for interviews and offers both free and paid plans. One way to find the best tools for journalism starts by asking your professors and classmates about their daily toolbox. Reading books written by professional journalists provides another great resource that might help you better understand the process behind writing a story. Some books go into thorough detail on the different stories offered in journalism. Take some time to look for these resources as you might end up using them for the rest of your career. 
"Recording devices, cameras, transcription services are all useful tools for student journalists," Scholder said. "A smart phone can often be the one tool that allows journalists to capture words, photos, sound and video when covering stories. But nothing will take the place of preparation, focus and the ability to listen."
The classic tools that never fail journalists include a computer, recording device, a phone and a notebook. Always make sure to keep these handy as you go on to work on your assignment for the week. These tools can help alleviate the strain of reporting as they help make the process of interviewing easier. Since technology shapes the world of journalism, it remains important that you learn to do everything. Try making a list of every resource and share it with friends. 
5. Approaching Modern Journalism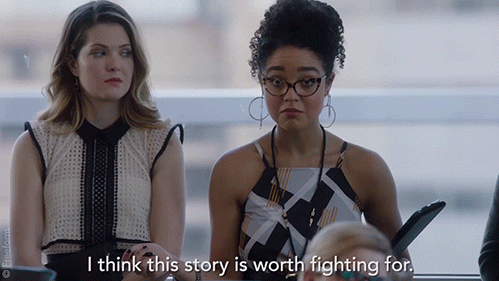 The world of journalism keeps on changing, so journalism students need to prepare themselves for all the possibilities. Maintain an empathetic viewpoint when covering controversial or sensitive topics, especially when reaching out to sources. Always make sure to have the best mental health resources at your disposal, such as those offered by your university. Avoid staying in a news cycle that can create a bubble within your consumption resulting in impartial reporting. Remember to always take a break when reporting becomes too much; well-rested journalists prove essential.
"Students should go beyond Twitter (which is frankly a firehose that's best suited to breaking news, not deep understanding)," Wisconsin Watch managing editor and University of Wisconsin- Madison professor Dee J Hall said. "Read the New York Times, Washington Post and local news websites and listen to the local public radio station." 
Always walk through all your notes and sources to make sure you to gain the best understanding possible on the topic. Keeping a clear mind and a healthy body helps you perform as best as you can during long nights and endless days as a journalist. Protect yourself as you go out to do the job, especially when covering precarious events. Make sure to always keep your editors notified of what occurs around you and to help other journalists. Don't forget to have your phone with you. 
"Safety is essential for all journalists," Scholder said. "Be mindful of your surroundings, be sure at least one other person knows where you are going [and] alert authorities and newsroom leaders if you're in any danger. If you need to leave a location because you don't feel safe, then do so. If people threaten or taunt you, try to avoid them and seek out a safe place where you are not as likely to be a target."
Keep in mind all the different advice offered in this article and make sure to share with friends and classmates. Always maintain your best performance and look for resources that can help you learn more about journalism and improve. Kick the fear away that keeps you from reaching out to other professionals and always keep an open mind when reporting. Are you ready to hit the road now? We sure hope so!
---