For hundreds of years, American people celebrate the fourth of July as one of their biggest day. Drafted by the founding father Thomas Jefferson, the approval of the Declaration of Independence finally granted the autonomy to the former thirteen colonies of the British after a long time of oppression and exploitation by its colonizers. Not only does the day of July 4th represent the independence of America as a new country, but it also marked the beginning of America's expansion, a day for Americans to show their pride and patriotism through festive moods, scrumptious barbecue and splendid fireworks. But for people who come from a different culture, the fourth of July may seem not so special to them, except for their day off from work.
Read to learn how non-Americans celebrate this patriotic holiday
Family Dinner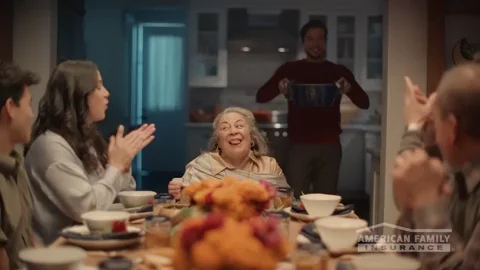 Eating with family might be the most orthodox, old-fashion and universal way to celebrate everything, especially big holidays. Whether a cook out or dine-in at a fancy restaurant, family dinners create a wholesome atmosphere to pull the family even tighter. Fitz McLeggon, a senior from New Haven University, moved with his family from Jamaica when he was young. Fitz's family has a long tradition of celebrating Independence Day, either by a family dinner or outdoor barbecue.
"July 4th is a big day for me being from Jamaica. My family has adopted the fourth as our own country's celebration. Each July 4th, we celebrate having a cookout at home or sometimes another family invites us to their family picnic. This year we are going to one of my mother's friends' house for the cookout. We will bring a salad and dressing and they will supply the rest. I am looking forward to it" New Haven University senior Fitz McLeggon said.
Fitz's home country Jamaica shared a similar history with America—they both served under the British colony for hundreds of years and then declared independence. I think this shared memory and culture play an important role for Fitz's family to assimilate into the community and adopt July 4th as their own country's celebration.
Having "Adult Conversation"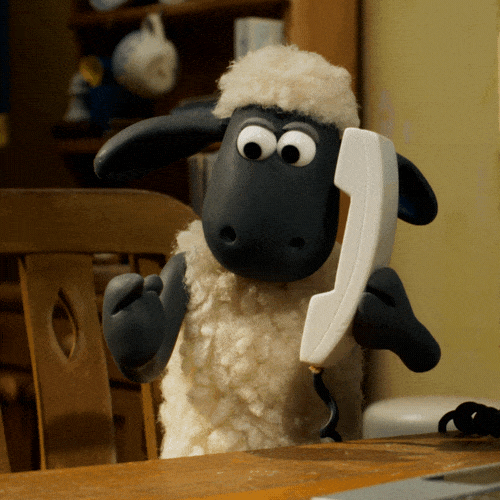 Similar to Fitz's family, Damien Simerson and his family also celebrate the day with a family dinner. The Simersons were originally from Poland. However, Damien doesn't enjoy the dinner and the celebration. He sees it in a different way, diverge from his family. Damien doesn't like the celebration part of Independence Day, rather, he ponders on something deeper and reflective.
"I feel like it's a way to remember how privileged we are to have certain freedoms and remember how many people don't. My family celebrate it because they feel coming to America it's a life turning point. They came here with American dream and they did it. It's a tradition for them but I don't really understand what it feels like to be patriotic so maybe they feel something I don't. It's just a time we get together and sit at home and do nothing and have boring adult conversations, like 'my begonias are dying' 'the deer are my garden' sort of talking," Yale University senior Damien Simerson said.
Reflecting on our privileges and the contribution of the historical pioneers is another meaningful thing to do especially on the big days. While some may think dwelling on such serious topics would veer the gleeful holiday, I tend to think practicing self-reflection help us enjoy the holiday more. We will grow more appreciation and gratefulness for our freedoms and those who fought for us.
Appreciating the Fireworks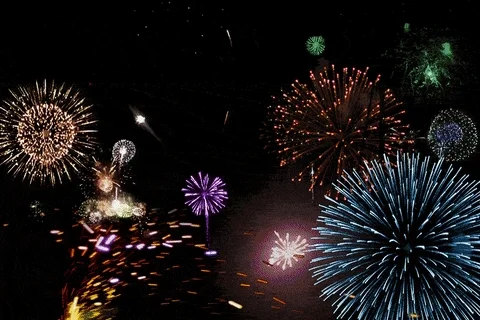 Compared with those who come from different backgrounds with their families, international students usually attach little emotion to this holiday. Caitlyn Cui and her roommate Ivy Ding both come from China and will go into their fourth year at New York University. They see July 4th as no different to any other holidays such as Christmas day and Thanksgiving.
"I don't celebrate Independence Day since I'm not from here. But I do enjoy the sentiment–the crowd and fireworks and the day off. I am planning to see the fireworks along the East River, probably at the Gantry Plaza State Park since it's closer to my apartment. Besides this, I can't think of anything else to do. A lot of restaurants are closed so I will probably stay home all day till the night," New York University senior Caitlyn Cui said.
Each year on Independence Day, Macy's 4th of July fireworks consist of more than 60,000 shells launched from barges floating in the river, forming 19 patterns fireworks that light up the sky for 20 minutes. Many people would head to the viewing point hours before the firework begins to catch the best position. As the town is planning to celebrate with the firework, be ready to pour into the crowd.
"I didn't even know July 4th is the Independence Day of America until recently. So I agree with Cait, it's just a usual holiday to me. But I am excited about the fireworks. My boyfriend and I booked a fireworks cruise from New Jersey to the East River. The cruise will depart from Highlands, New Jersey around 6pm and cover the whole period of fireworks. I like this romantic sort of thing," New York University senior Ivy Ding said.
Hitting the Road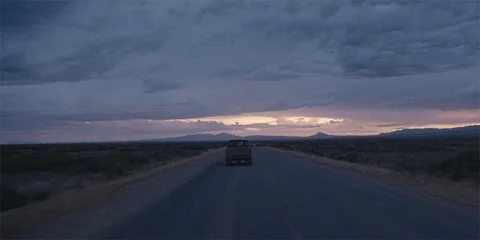 While some enjoy watching the spectacular fireworks, others like to set off the fireworks themselves. Lana Zhang studies at Baruch College as a junior. She came to New York City from China last year. Being her first year in the states, Lana never let go any chance to travel. This July 4th, she plans to go river rafting and setting off fireworks with her friend. Although Independence Day has no special meaning to her, Lana wants to grasp the chance for a short road trip with her friends. Compared to watching the fireworks across the river, Lana wants to light the fireworks with the smell of barbeque pork ribs.
"I am more interested in the long weekend than the holiday itself. My friend and I decide to go river rafting – about 4 hours driving from where I am at. We will also do barbeque along the river and light the firework at night. We wanted to do camping but since we all have little experience with it, we decide to stay in a nearby hotel eventually," Baruch College junior Lana Zhang said.
One smart thing about the road trips is avoiding the crowded streets and laughing as loud as you can without worrying about neighbors' noise complains. When the summer heat boils New York City, getting wet in the water is certainly more efficient and eco-friendlier than cooling with AC. When the night approaches, dry up your clothes next to the bonfire and shut your dazzled eyes from the smoke of the parched ribs—like a dream come true.
No matter what ethnicity or culture one comes from, no one would say no to a celebration. While Independence Day comes right around the corner, no matter whether you share the patriot spirit or not, get ready to enjoy the day off and the annual fireworks to either relax, recharge or to just join the vibe.