Ah, February. The glorious month of chalk flavored candy hearts, cliche red roses and unnecessary teddy bears. Yup, Valentine's Day has ruined an entire month.
If you're not one of those hopeless romantics who wait until the 14th to prance around declaring their love to the world, you probably find this Hallmark holiday annoying.
Instead of crawling under the covers and avoiding the outside world for those awful 24 hours, why not party instead? Invite your friends (no couples allowed) to your Anti-Valentine's Day party.
The Invites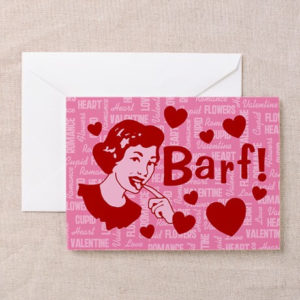 As much as you might detest Valentine's Day, you can't deny that you loved handing out valentines to your classmates back in your preschool days. Okay, so the holiday now makes you feel like Grumpy Cat but that doesn't mean you can't still make cards. Every party needs an invitation but steer clear of Facebook (boring) invites and pre-made ones you can buy at the store (sorry, there's no 'happy anti-valentine's day' card section) and make your own.
Instead of the typical red hearts, get some construction paper and cut out black hearts, using a silver sharpie to write down the time/date/place for your party. You can even cut a slash through the heart if you want some extra drama. But, come on, college keeps you busy enough so if you want to take the easy way out, you can order these cards that pretty much sum up our thoughts on the day.
Decorations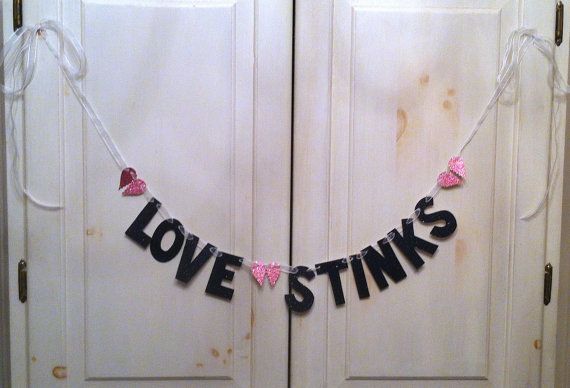 Right after Christmas, all you see in stores are hearts. Hearts everywhere. Along with little cupid cutouts hanging from the ceiling. The complete opposite of what you want for your party. It's safe to say the odds are definitely not in your favor when it comes to walking into a store to buy decorations.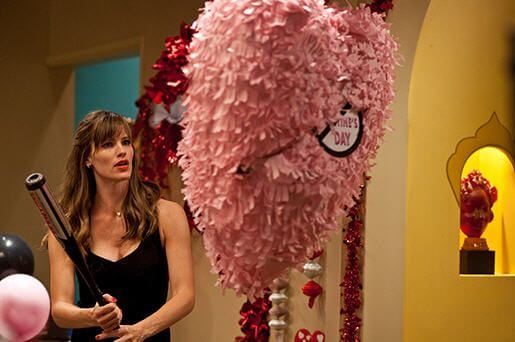 Break out the glue gun and whip something up yourself. You may not be Martha Stewart but you'll still be able to make a "Love Sucks" garland using some stencils and string to hang around your place. Cut out some hearts and rip them in half for a 'broken heart' look. Stick pictures of a decapitated Cupid on your walls. Get creative. Oh, and you can't forget a piñata. I mean how else are you supposed to channel your sheer dislike of the holiday without beating something up? Pretend it's your ex-boyfriend–that'll make you feel better.
Food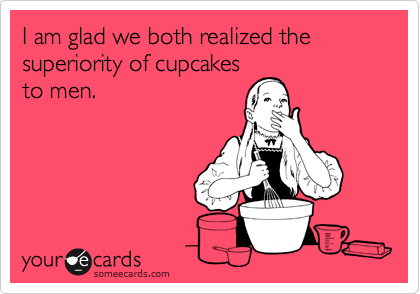 Obviously the best part of any party is the food. Sure, all your friends in relationships are out eating fancy food in ridiculously expensive restaurants, but nothing beats good old comfort food. Have all your friends bring their favorite dish to share. Who cares about being single when you have pizza?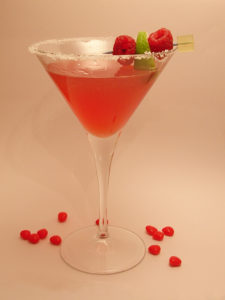 Get the party started with some cocktails. What better cocktail for such an occasion than the Stupid Cupid?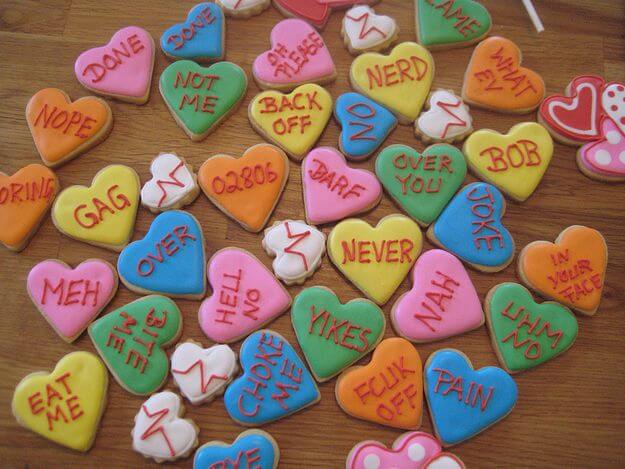 Moving onto dessert, who doesn't love cake? No one. We all know red velvet cake is a classic staple in any Valentine's Day party. Switch it up by making a black velvet cake instead. Betty Crocker shows you how with this easy to follow recipe. Channel your inner Taylor Swift and bake some cookies with your friends while looking fabulous. Make your take on conversational hearts by using a cookie cutter to get heart shaped cookies. Decorate them with frosting and gel pens to write your own messages. "Love stinks" heart shaped cookies, anyone?
Activities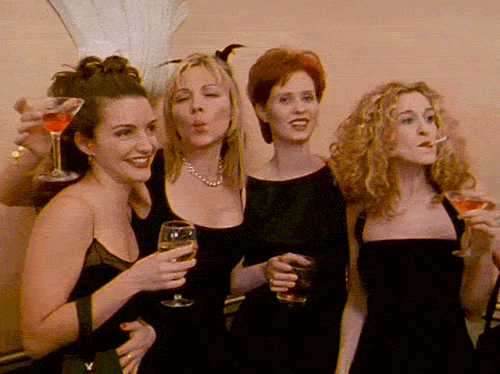 Besides the initial (and very intellectual) discussion of "Screw this day" with your friends, you're going to need some fun party activities. Gather around the table making each other friendship bracelets with this tutorial as you share embarrassing stories about your ex. Or test your Sex and the City knowledge with this inexpensive trivia card game. Decide who would be the Carrie, Charlotte, Miranda and Samantha in your group of friends.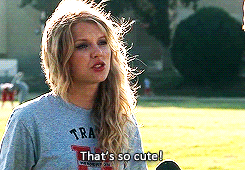 End the night with the quintessential V-Day movie: 2010's romantic comedy, Valentine's Day that showcases the highs and lows of love. You and your friends will totally be able to relate to it. Plus, Bradley Cooper's in it – insert heart eyes emoji here.