Maybe you started out declaring bio as your major, only to realize you have a passion for art history two months after your first semester. It happens. Most of us end up changing our majors at least once, if not more. I, for example, originally applied to the University of Georgia as an environmental engineering major. But now I'm about to graduate as an advertising and English major. As soon as I got to college, I realized that engineering wasn't what I really enjoyed.
As it turns out, many students often find themselves in the same boat. Yes, that includes your professors. Dr. Joe Phua, an associate professor of advertising at UGA earned a bachelor's degree in film. Then he decided to change to advertising because it involved many aspects of his passion for entertainment. "I wanted a job, so I transitioned to something related to what I was passionate about," Phua stated. But will you really be satisfied with the choice you make?
Read on to find out if you'll truly be happy if you do what you love.
Yes…sometimes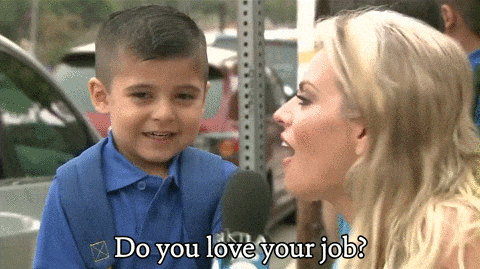 The simple answer? It may sound as true as the idea of a unicorn prancing up a mountain, but yes, it can happen. For instance, Jennifer Stanton, a junior majoring in English education at UGA, recalled that she always wanted to be a teacher. She discussed her love for teaching, even though it can be frustrating and difficult. Not to mention it isn't exactly the highest paying job. "You know when you teach someone something and they finally get it and it just 'clicks'? I love that feeling!"
If you're lucky, you'll get a job you enjoy and still love it, years down the line. Dr. Magdalena Zurawski, an assistant professor of English and creative writing at UGA, remembered wanting to be a poet for most of her life. "I woke up one morning when I was 13 and I had a dream that I should be a poet, so I sat down and wrote a poem," she recounted. Zurawski wouldn't even stop to consider whether she would go back in time and change her path. "I mean, if I suddenly became a millionaire I would go to Europe and become a bohemian poet, but I would probably still miss teaching."
In other words? Choosing what you love really will, at least in some cases, work out for the best. Maybe your life won't end up perfect and carefree. But you'll wake up every morning excited to do what you love.
Great, so I'll be happy and broke?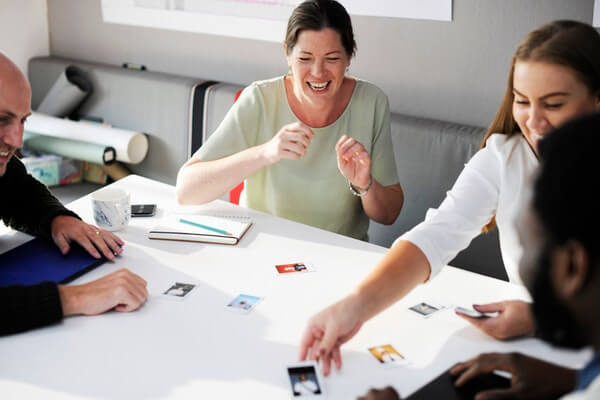 We can't all be rich and famous for pursuing our passions. What happens if what you love ends up making less than other jobs? No one wants to spend all of their time working only to go home at the end of day and not be able to afford guac. So how do you stay motivated and still love what you do if you won't make much money? By keeping in mind that you have more to offer than you're often led to believe.
"At first, I was hesitant to declare an English major because you hear that English majors never make any money, but after looking into it and realizing that you can sell the major to a variety of employers, I went all in. Now I have writing, communication, editing and analysis skills that are applicable in a wide range of fields," UGA senior Ethan Laughman said. In other words, choosing a major doesn't just determine how much cold hard cash you have after getting a paycheck, but what skills you gain that are applicable in different fields. Then you can bask in the glory of all of those job offers piling up—and have enough money to get guac and chips at dinner.
But I still don't know what I want to do…?
Rolling around in cash after doing what you love all day sounds great. But before you can get to that point, you need to find out where your passions lie. It took me a few months to realize that before you can decide on a career, you have to figure out what you're passionate about. I've always worried about ending up stuck in an awful job while I'm stuck in some dreary cubicle where the most excitement comes from that one obnoxious employee stealing people's lunches out of the fridge. No one wants a job like in Office Space that slowly crushes your soul day in and day out.
"[I tell students], don't let fear make your decisions for you… Many times, when students open up their creative thinking, they find that what they like to study, what they want to give and get back from their work requires a little risk at first," said Kali Dewald, the career consultant for undeclared students at UGA. Sometimes, figuring it out takes a little bit of experimentation.
Or sometimes, it will just hit you. Senior advertising major Ivy Jones explained she recently decided she wanted to become a flight attendant after studying abroad in London. "When I was on the flight back, it kind of just hit me like, 'What am I doing with my life?' Ever since London, I had this travel bug that just wouldn't go away…I mean what better way to see the world than get paid to do it? Even the idea of having a plane as your work space is just exciting to me."
After Jones realized that she no longer wanted to pursue a career in advertising, she explained, "You want to be doing something that you love, and it is okay if you don't know what that is yet."
You'll want to figure out what happiness looks like to you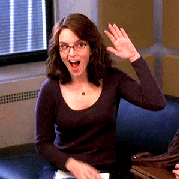 I'm not going to lie and say you only need to figure out what you love when you choose a job. You should still be realistic, which includes deciding what makes you content in your career. "I would say that it's important for students to balance their passions, what jobs are available and what will allow them to have a comfortable life," explained Phua.
Ask yourself: do I want to be my own boss and make my own rules? Do I want to be challenged? Or do I want to make a lot of money? Do I want to be able to travel the world? You need to define for yourself what being happy in a job means to you personally.
Will you only be happy if you end up successful, or will you only be successful if you do what makes you happy? "[When selecting a career path, you should] contemplate what 'success' looks like to you personally," explained Dewald. Maybe you feel more content based on how successful you are or how comfortably you live. Or maybe you prefer a job you'll be proud to put on Facebook or share at your high school reunion. Both are totally viable options.
"Will you be happy if you do what you love?" and "what is the meaning of life?" are pretty similar questions. Unfortunately, although it's totally possible, you won't really find a clear answer. You definitely don't want to spend any time pulling your hair out from worrying about whether you'll be happy when you finally get a job. So just remember to find a balance between your passions and what makes you happy. Sounds like #winning to me.