If you are looking to enjoy a Colorado summer while also gaining valuable career skills, then Focus on the Family is a viable and profitable option for you. Focus on the Family is a Christian organization based out of Colorado Springs, Colorado. They serve many different audiences from parents, to young adults, to children through their various departments and services. They also serve college students as, once a year, they throw open their doors to several dozen interns who gain important skills and are looked out for as individuals. They showcase their Christ-centered attitude as they pour into these students, equipping them for the future in more ways than one.
So if a perfect internship for you looks like a Christian company where you gain experience and grow in your chosen field while also being cared for holistically, then Focus on the Family is an internship program worth pursuing.
What it's actually like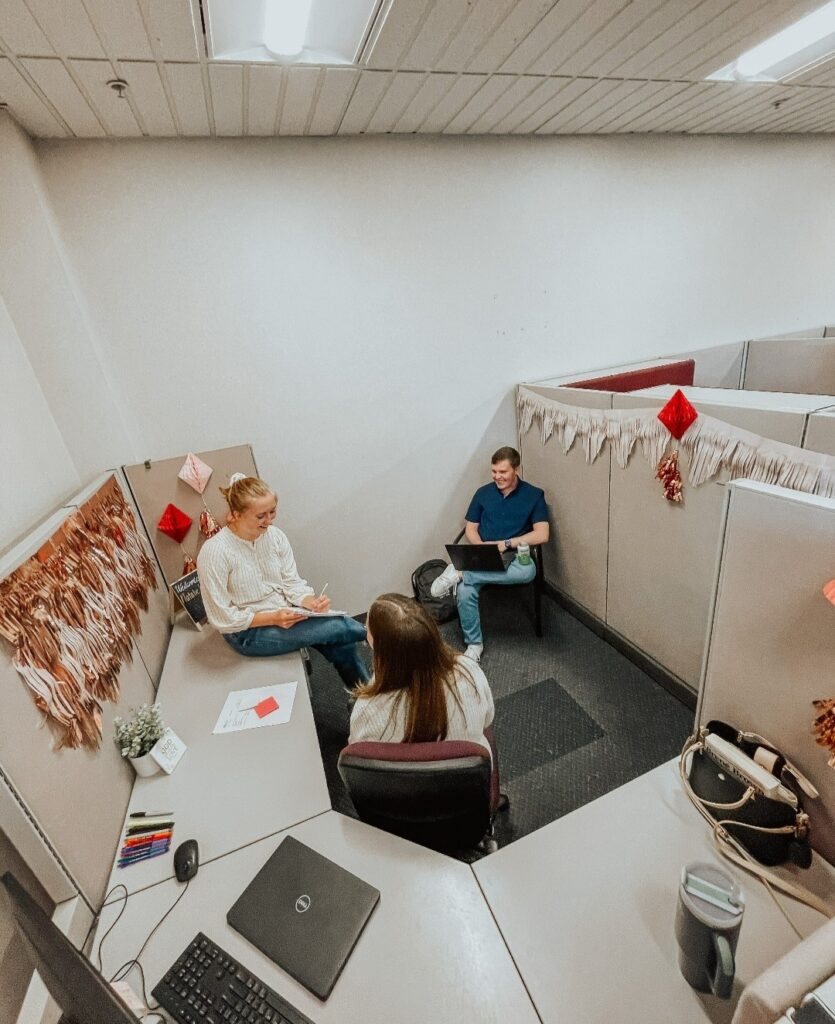 The Focus on the Family Internship program is a unique experience because it fully embraces the hands-on work experience while also making sure that interns are seen as people. During their time in Colorado, interns put in full work weeks, but their time is also mixed in with Bible study, community, and weekend outings. Interns fellowship with other interns their own age, but also work on their own individual projects. They get to make significant contributions as well as sit in on meetings, where their voice is heard. It is a mixture of learning and fellowship.
"Focus on the Family's internship has a really good mix of both using your tools that you're learning in school and teaching you new things, but also it has a really cool kind of social part of it since there's a bunch of other interns your age all doing fun things. So it was fun for me to be able to use marketing material or marketing knowledge that I had learned, but it was also really fun to get to hang out with the interns on the weekends," Grand Canyon University 2023 graduate Melody Garcia said.
Focus on the Family exhibits kindness in their environment, and their interns aren't merely used for work. They are seen as unique individuals, worthy of pouring into and prepping for their future. Focus sees these college years as vital for these young adults to discover who they are and who they want to be, and therefore provides resources to guide these students in the right direction. With supportive bosses and fellowship with peers, it is a wonderful space to develop your talents and grow as a person as well. Focus really "focuses" on these young adults and cultivates them in ways beyond what normal internships may.
"The environment there was really amazing. It was very fun. Everybody was super, super nice. My boss was amazing, Lisa Anderson… she was incredibly kind and so supportive of all of my ideas and really gave me a lot of creative freedom within my position at Boundless… I wasn't like just getting coffee or taking notes like you would expect with some internships, but I was doing actual work that mattered to the company and mattered to Focus on the Family," Sterling College senior Valerie Reynoso said.
Cool stuff you get to do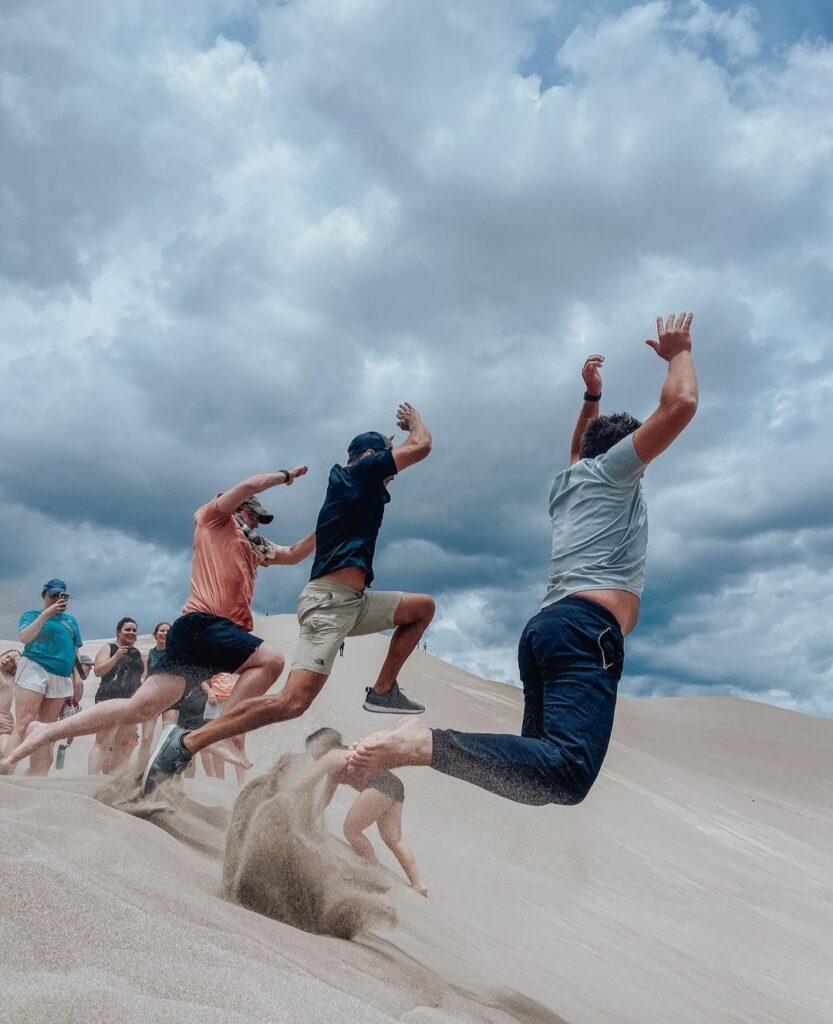 One of the incredible things about working as an intern at Focus on the Family is that in addition to making sure their participants are career ready, they make sure they have fun. During the ten weeks that interns spend in Colorado, Focus hosts weekend outings such as camping, hiking, laser tag, Waterworld and rafting. Focus on the Family ensures that interns don't experience burn out in their time there. Instead, they hope their interns exit their program invigorated. While you may work a full work week, the weekends are time to truly enjoy the Colorado summer
"It's just a Colorado adventure summer where you're actually learning applicable office skills as well as having fun in the outdoors," Garcia said.
In this way, the Focus on the Family internship program may vary from others. They really strive to make an intern's summer at Focus on the Family a memorable experience to look back on fondly far beyond the program. Interns gather on Friday nights to eat dinner together. They have weekend outings with peers and future friends. They can also just enjoy the breathtaking atmosphere of all that Colorado has to offer.
What you'll learn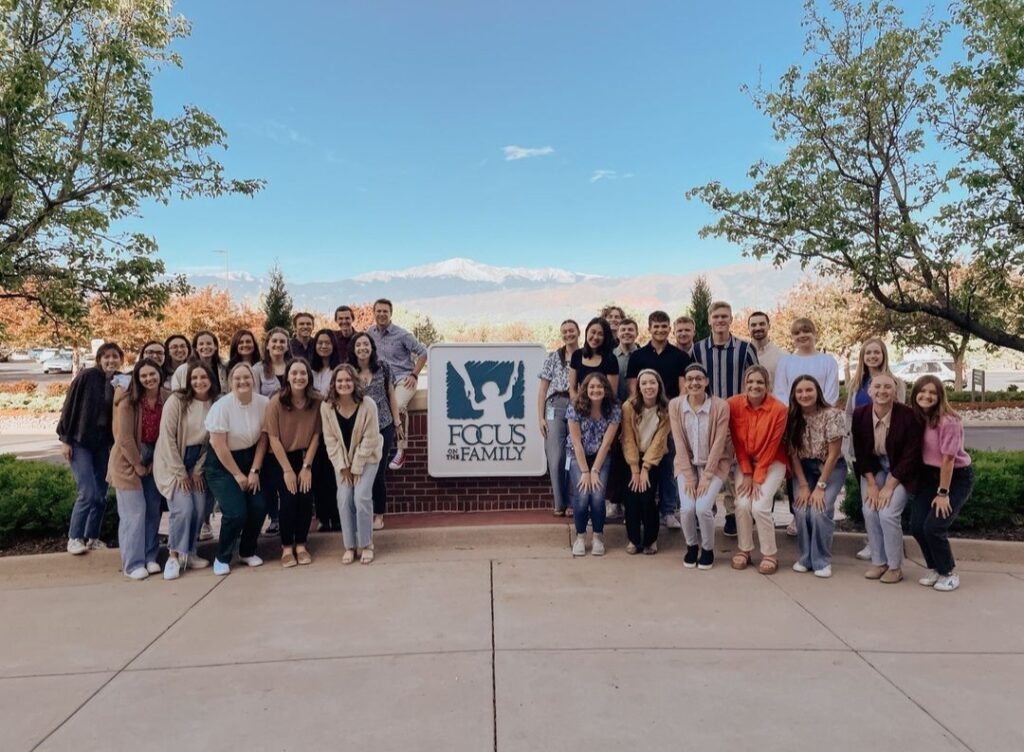 There are a great number of things that you can learn at Focus on the Family depending on what internship you receive. This could be hard skills like drafting, editing or promoting. It could be learning a new program or working on marketing and branding. But there are also soft skills you will learn as well. Working in a large company and collaborating is another beneficial skill you will learn as an intern at Focus. Focus on the Family strives to have a holistic approach, so they hope that their interns learn both hard and soft skills while spending their summer in Colorado.
"We want interns to learn hard skills, for sure, so whether that is getting better at writing and editing and taking feedback or whether that is a physical skill like learning more about project management, about agile methodologies, things like that. But also an internship is a great time to decide what you do want to do or what you really don't want to do, and so both are very valuable," Internship Program Manager and Recruiter Mary Salazar said.
Interns at Focus on the Family should be ready to learn both the hard and soft skills that it takes to succeed in a career. They will come away knowing how to work with a team inside a big company, how to manage projects and also how to carry out the tasks within their jobs. Students coming out of Focus internships are prepared individuals who feel seen and heard. Salazar stated that around 90 percent of their students, when filling out an exit survey, checked that they would be interested in working for Focus on the Family in the future.
How to prepare for your application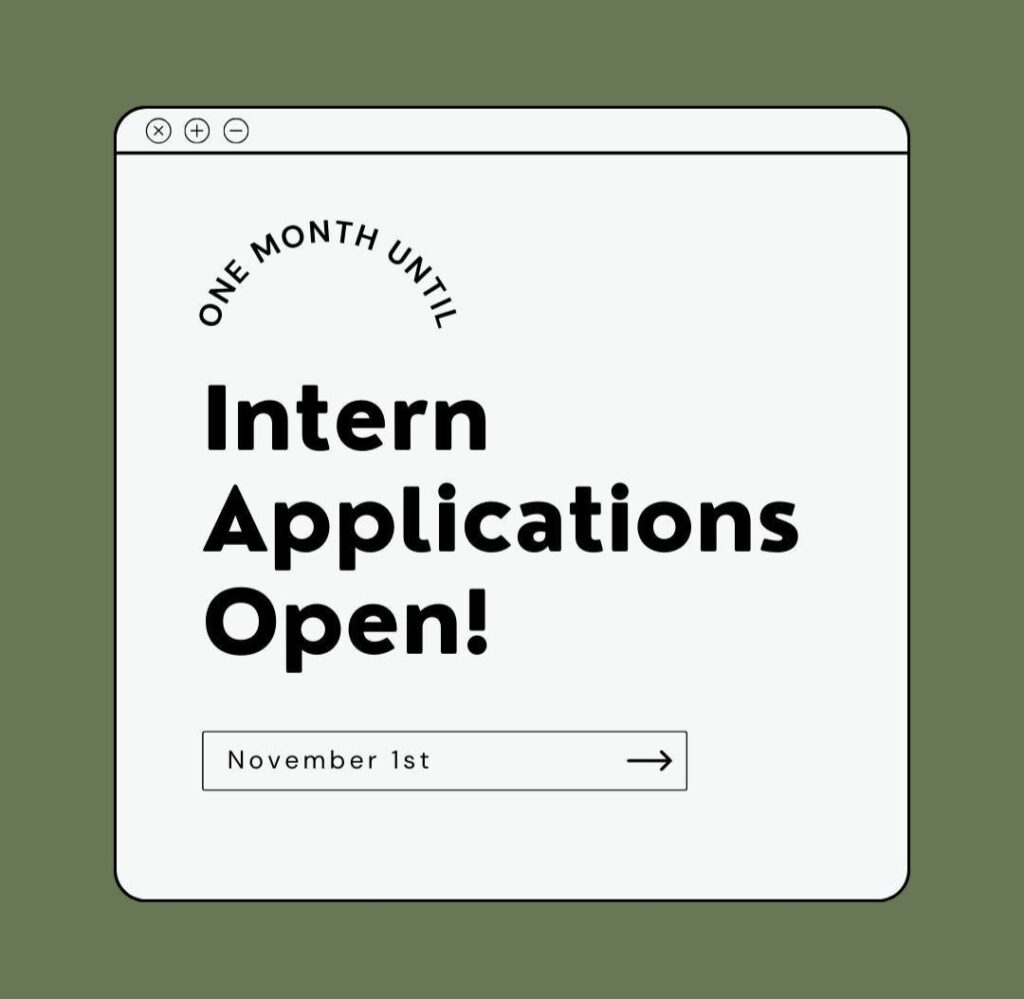 Internships are hosted once a year, every summer. The applications for the Focus on the Family Internship Program open on November 1 for the summer 2024 internships. Participants apply for the specific internship they are interested in. To prepare for the internship, keep your eyes peeled for November with a resume and preferably a cover letter ready to express who you are as an individual and what experience you have. Remember to do some research on Focus on the Family and tailor your cover letter to show who you are and show that you understand who they are.
Skills that impress them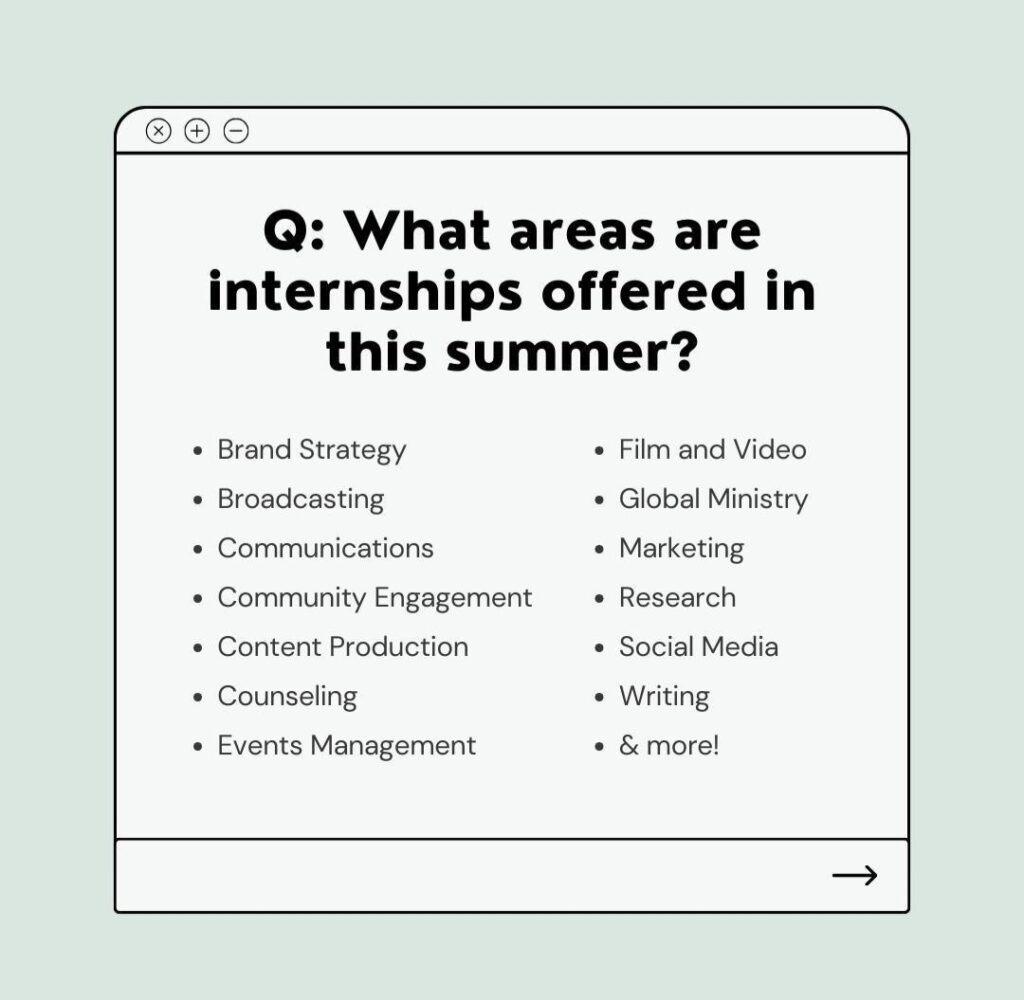 Just like their approach to their internship, Focus looks for both hard and soft skills in their interns. They look at the prospective intern's resume and cover letter for their major, assignments and extracurriculars to see if they have initiative and are the right fit for Focus on the Family. In addition to that, they also look at the person. Salazar recommends writing a cover letter, especially for communication internships, to show what your communication style is and to allow Focus to see what sets you apart. Further, they are a Christian organization, so they do look for participants who have a relationship with Christ, and they ask about their testimony.
Cool perks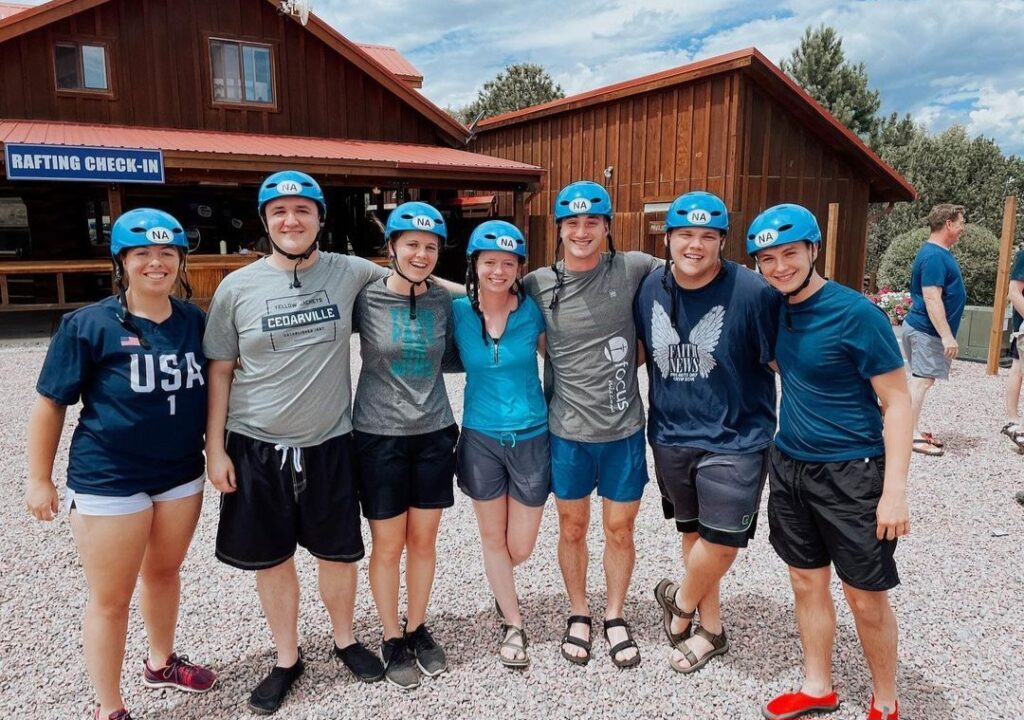 They provide a $2,500 stipend for the summer.
They provide free lunches.
They provide for the weekend outings that they host.
They provide housing with host families for the summer.
The deets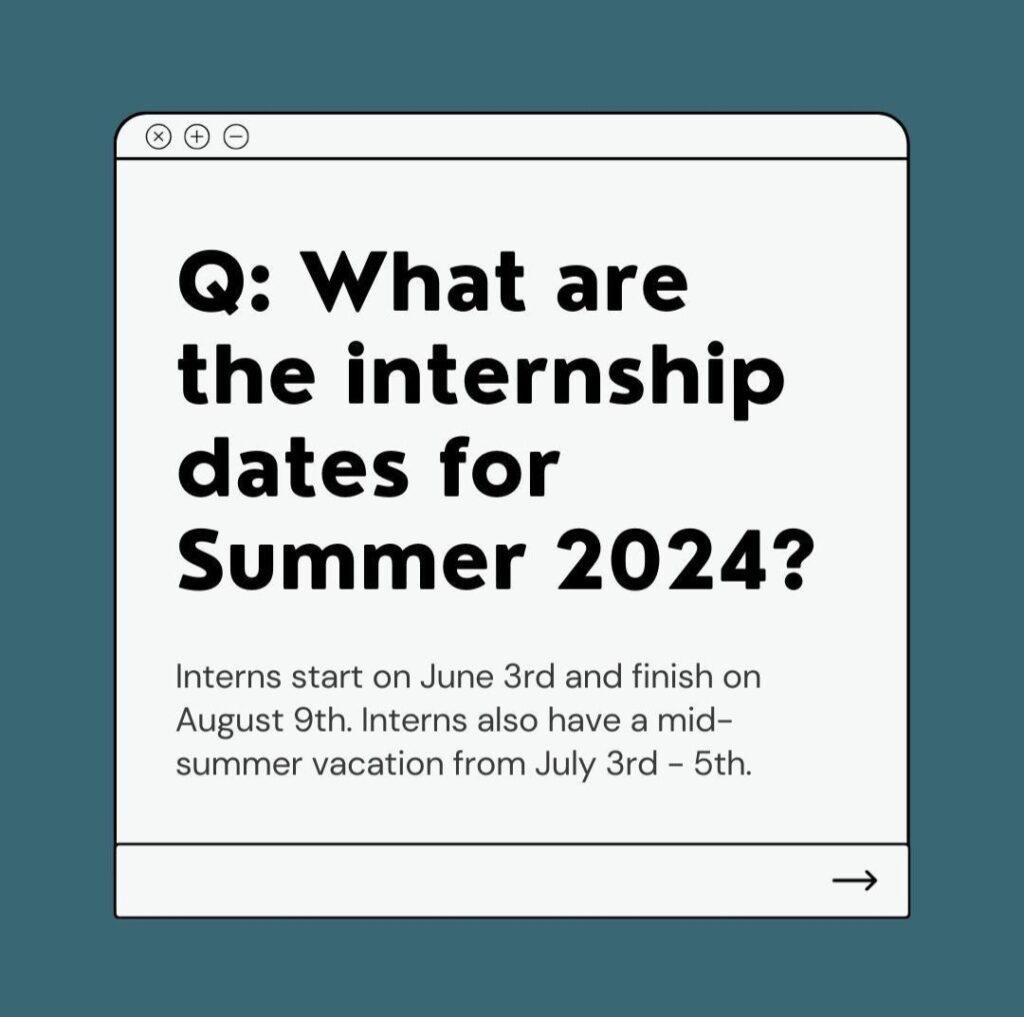 The Focus on the Family internship program is a ten-week program offered during the summer in Colorado Springs, Colorado. They take on 30-35 interns each summer in various departments. Applications will open November 1, 2023 for the summer 2024 internship program. Interns are required to arrange their own transportation over the summer.