The crack of the bat connecting with the ball, the smell of boiled peanuts and hot dogs fill the air with an aroma that takes you back to your childhood. Cheers and boos concomitantly fill the stadium as the play develops on the field. Yes, this is truly America's Pastime. But that's just it: pastime. Millennials today watch football, basketball and soccer more than they watch baseball. Opendorse reported that only 24 percent of people aged 2–34 make up the MLB's viewership, whereas those aged 35–55+ make up the remaining 76 percent. Like cheap vodka or dining hall food, the sport of baseball takes time to appreciate. Don't let this sport die out like the Blockbuster of sports, instead, learn to watch and appreciate this classic American sport.
Familiarize Yourself with the Lingo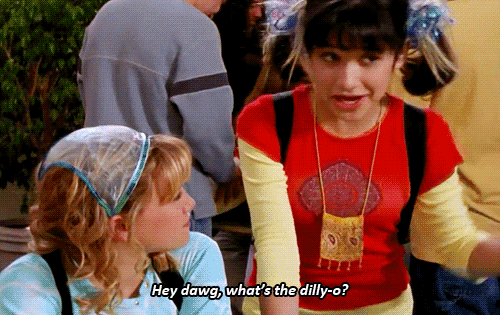 Baseball basically involves a dictionary-sized collection of words and phrases that you must know in order to understand what's going on. Hearing someone say "dude that thing is going yaya" or "bro, the pitcher is throwing pure ched" feels a bit overwhelming. If you learn that they mean "wow friend of mine, the baseball is about to go over the fence" and "the pitcher is throwing very fast" respectively, you'll find your baseball viewing experience much less jarring. "Dude, what the hell is a pickle? They're just running back and forth, there's no pickles involved," said Florida International University senior Juan Lopez. No, a "hot corner" doesn't mean there's a corner of the stadium on fire—it just means third base. By the way, tanks, bombs, dingers, moon shots and lasers are all terms for home runs, and I suggest you learn them all.
Talk To Your Grandparents
https://www.youtube.com/watch?v=VdLkYcnml4s
You mean to tell me you don't know about The Great Bambino? You're killing me, Smalls. Ditch the history book and talk to your grandparents, they probably remember much of baseball's rich history and how it shaped how we experience many sports today. They might recall hearing a baseball game on a radio and how it transitioned all the way to television today. You can learn all about the unstoppable Joe DiMaggio and his 56 game hit streak (which still stands), to the mighty Jackie Robinson, who revolutionized the integration in sports. If you know your history, you win half the battle. Those past characters created the sport we watch today. Your grandparents probably have some pretty sweet story of how they met Hank Aaron right after he broke the record for most home runs.
Actually Go To A Game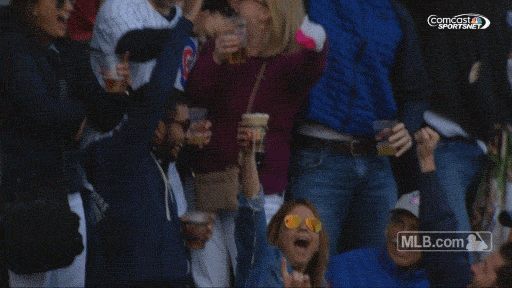 I grew up on baseball, but I'll admit that watching a game on TV gets boring fast. "I've been a baseball aficionado forever, but watching a game on tv is nothing like going to the stadium," said Florida State University senior Kenneth Carril. Actually going to a game makes a completely different experience. "It's like stepping through the closet to Narnia, it's a totally different world," said Carril. When you see a ball soar far beyond the outfield fence, your jaw will instantly drop. Baseball games also serve as cheap and fun dates (you'll really impress her if you catch a foul ball) and offer an easy way to get out of the house during the summer when your friends bail on you. They'll feel jealous when they see you all over ESPN for catching a home run in your beer cup.
Get Your Friends Into It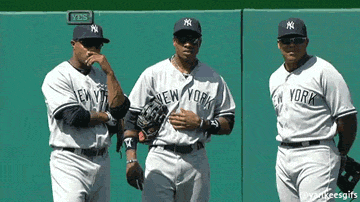 Unless you want to spend your summer studying batting averages, I suggest getting your friends into the sport of baseball. Each of you will snag a team based on how sweet their uniforms look, and rivalries will form in minutes. "Want to really see how close your friends are? Play fantasy baseball with them. You'll all be so into baseball you'll forget real life actually exists," said FIU senior Danny Rodriguez. When playoffs roll around, the group chat will explode with John complaining how injuries hindered the Athletics from winning the wild card, and Ricky gleaming at how his Red Sox sit atop the American League. Expect 162 games of sh-t talking, stat comparisons and debates on who should go to the All Star Game. Yeah, it's going to be a good year.
Play Intramural Softball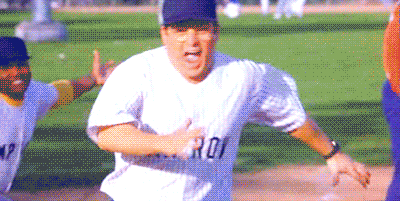 How else can you learn to enjoy baseball than by playing it? Rally the troops and prepare for battle every Saturday to take on other squads of friends in intramural softball. When you learn how to play certain positions and how to hit, you'll develop an understanding and appreciation for the professional players and how hard these guys perform. Can you really say baseball is boring when you have to dive for a pop fly all the way to your right? Your first home run will soar over the fence, and a tear will slowly roll down your face that's covered in eye black (it looked cool on TV, alright?) You need to go pick up that homerun ball, sign it, and put it in your display case where it belongs, champ. Even if your team loses every single game, you'll feel like you won the won the World Series. After all, having fun with the squad is all that matters at the end of the day.