It's that time of year again, when you walk into a store and try to get into the mind of your friends and family so you can buy them gifts they'll actually like. If the person you're buying for happen to be a Gator, Gator alumni or even just the biggest Gator fan you know, one of these gifts will be sure to make them happier than this baby.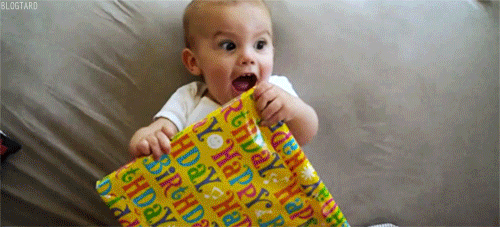 Carrying things is honestly such a struggle these days. How is a Gator expected to chomp with hands full of Gatorade and pom-poms? The solution: Put those knick-knacks in a knapsack. But not just any bag will do— an actual alligator backpack is the perfect accessory for any Gator, especially on game days. While UF freshman Kayla Minott thinks these plush bags are cute for "younger kids," UF junior Dominique Tuck thinks they are cute no matter your age.
2. Long Sleeve Chomp Shirt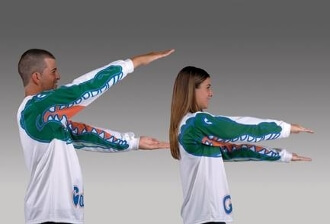 Price: $39.99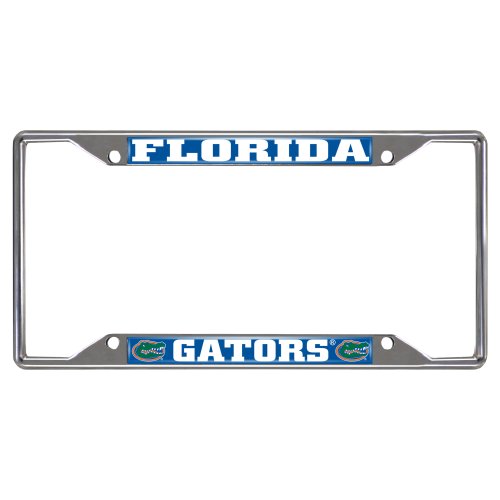 Many people dream of driving in style, but a Gator dreams of driving so that everyone knows who he is. Adding a license plate frame on the back of his car is a gift that your Gator is sure to love. "I want [a plate frame] so I can ride around and let everyone know I'm a cool UF student. And so I can cut FSU students off," UF junior Kayla Solem said. Let's not forget about Gator parents either; show how much you love them by stopping by the Florida bookstore and getting custom frames for mom and dad!
Price: $8.29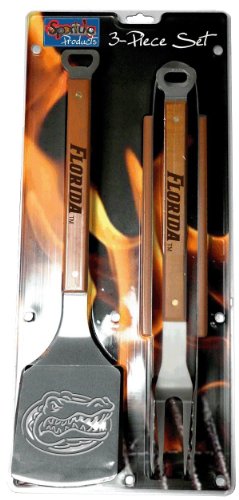 With every great Gator comes a great tailgator. But now that your Gator rolled up letting everyone know where he's from, he have to make sure people know he's here to stay! Gator-themed grilling tools are great accessories for Saturdays in The Swamp or in the comfort of your backyard. This set is sure to satisfy any Gator grill master. As class of '84 alum John Loeffler said, "Gator grill gear would make roasting FSU that much more enjoyable."
Price: $35.09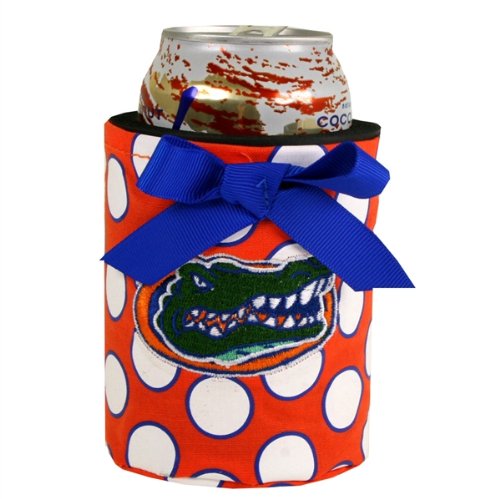 Now that the burgers are on the grill, what is your Gator going to do while they wait? Drink a beer of course. Instead of having to hold a cold can with condensation dripping all over their hand, buy them a Gator koozie so they can tailgate in style. Bonus points if you get it personalized! UF freshman Ameila Blanton said her sister got her a monogramed koozie with her graduation date on it. "I [use it] mostly when I go to hang out with friends at someone's house, and I used it I went to a concert," Blanton said.
Price: $10.99
A fun way to get friends and family together is by taking shots… Jell-O shots! Whether you make them alcoholic or not, this wiggly and giggly snack is fun for all Gators. "These are such a thoughtful gift. I would use them not only for tailgating, but for birthdays and celebrations too," UF sophomore Katherine Glickman said. Not to mention how cool they look once they're done.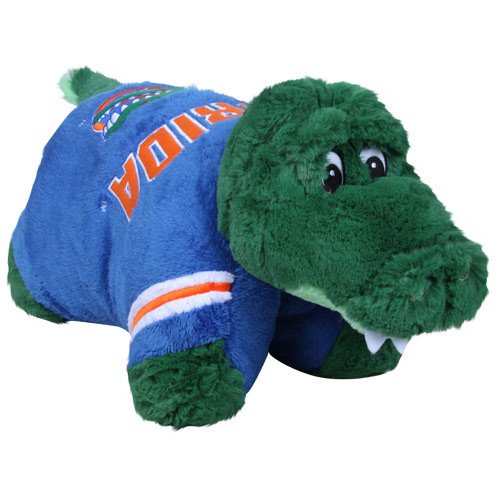 Coming home after a long day of tailgating and cheering on the best team in the nation, it's only natural to need a nap. While cuddling with an actual gator would be rather hard and quite the opposite of snuggly, Albert the Pillow Pet won't disappoint. Don't let anyone try to convince you they're too old for stuffed animals. They're not. No one is.
Price: $17.99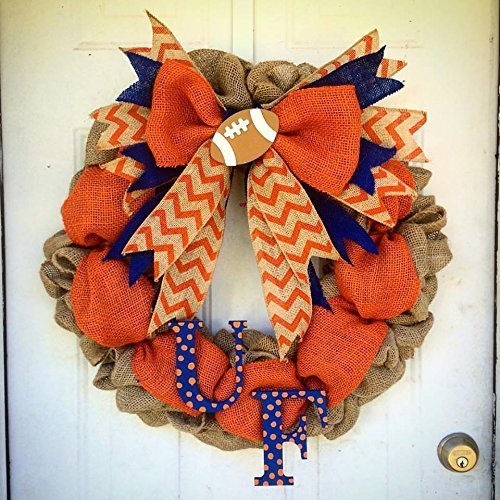 Nothing screams holidays like a festive wreath to hang over your door. And nothing is more special than something handmade. Making a UF themed wreath is pretty easy; there are a ton of Pintrest posts that break it down step by step. If you don't have the time, Etsy makes it easy and you can just buy it. Door wreaths fit well in dorms, apartments and even an office. They're guaranteed to bring the Gator spirit into any room.
Price: $75.00
9. Gator Quilt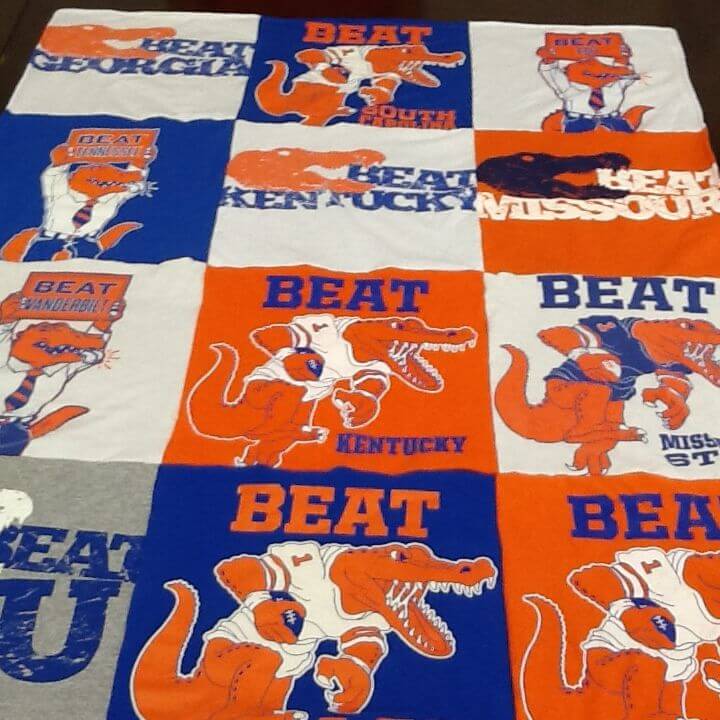 Being in college means you get free T-shirts on the reg. Lots and lots of free T-shirts. If your Gator friend has already graduated the likely hood of them wearing those washed and worn out "Beat" tees is pretty small. Well, here's another DIY project for you. With your spy skills, snatch all of their old Gator t-shirts, buy extra fabric and stitch a quilt. With the weather changing everyone will be thankful for a little extra warmth. If DIY isn't your thing, leave it to the professionals on Etsy.
Price: $229.98
10. Orange and Blue Clothes
If you're shopping for a female Gator, anything orange and blue is greatly appreciated. Girls can never re-wear an outfit, especially on game day. "I'm always at a loss for what to wear for games," UF junior Shilpa Sridhar said. From dresses to shorts, the options seem endless, but never truly are in a girl's finite closet space. The more masculine Gators out there will also appreciate a little more orange and blue in their wardrobe. To give you an idea, try these funky gator socks that you know they'd never buy for themselves but absolutely need anyways.
Price: Varies