They say that hindsight is 20/20, but for me, looking back on my college career, it hasn't always been so crystal clear.
When I decided which college to go to and what major to pursue, I picked what seemed easiest: the school with the great scholarship offer and the major that matched my internship.
I started out at Georgia Southern in 2015 in their honors program with basically a full ride. I rushed a sorority and found a tight-knit group of friends. With a major in business, I did well in my classes and balanced the party lifestyle of Southern with my desire for success in school.
Of course, I still faced the regular ups and downs of freshman year, like breaking up with my high school boyfriend, figuring out the new social scene and learning which types of people to avoid. But all in all, my time at Georgia Southern was great. It really did give off that small-town feel where everyone knew everyone. The large group of friends I surrounded myself with really did feel like family.
But after a while, I felt like something was lacking. After a year of living the small college life, I felt like I added nothing to my resume. I really couldn't find any opportunities for me at Southern. I changed my major twice—from business to psychology and from psychology to f.
So I started researching my options to leave, like transferring, studying abroad, co-ops, etc. After applying for a few competitive study abroad semesters in Australia, I actually got accepted to one in Sydney.
I found a sublease for my apartment, got my Australian visa and booked my plane tickets. As Christmas break of my sophomore year ended, it hit me that I was actually going. After a few weeks of waiting and a 24-hour flight, I arrived.
I was a 4'11 tiny American girl dragging two broken suitcases across Sydney. When the university van arrived, I joined other students going to my school. They came from all over the world.
I lived in a student apartment complex called The Village and joined a huge friend group with people from the U.S., Sweden, Germany, India—you name it. We really did "have drinks at the barbie," and we really did eat kangaroo hotdogs. We took day trips to some of the most beautiful beaches in the world. For spring break, we traveled to the Great Barrier Reef. We cooked "family meals" for the holidays we missed at home. Of course, we did go to class, but it was the life experiences I gained that really made the trip worthwhile for me.
My time in Australia was one of the best times of my life.
I learned something new every single day, like how to survive 110-degree heat with no air conditioning, how great public transportation is and how to be an independent person. On the social front, I learned how quickly friendships can form and how quickly they can fall apart when you assume you're never going to see someone again. I learned the value of a bucket list, and how rewarding it feels to check something off.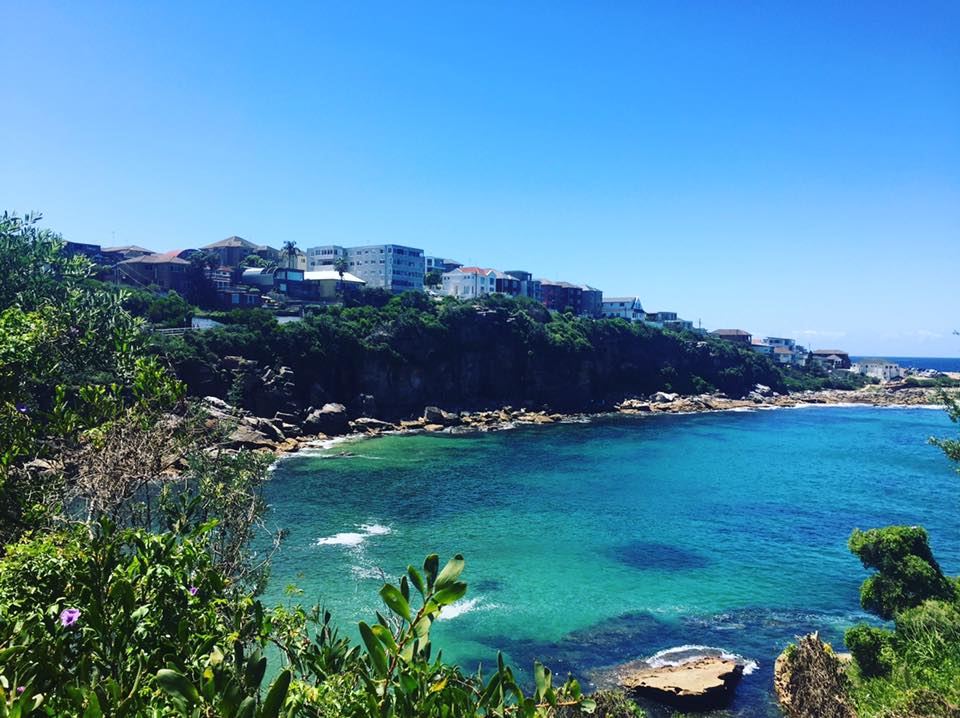 As my six months in Sydney drew to a close, I knew I couldn't leave and go back to my old life in the middle of nowhere Statesboro. I applied to transfer to the University of Georgia, feeling that a new place would keep me from missing my life in Australia too much. I got accepted, found a friend on Facebook who needed a roommate and moved into a new house.
Moving to the University of Georgia felt like another clean slate. But at the same time, I felt like I lost the friends I made at Southern and then the friends I made in Australia. It was a stressful and somewhat sad time for the first few weeks.
That being said, there is something freeing about starting over. I found a new job, a new house, a whole new set of friends and a new routine; I could become anyone I wanted.
Now, I would only do things that made me happy.
To keep my GPA up, I worked hard in my classes. I joined a UGA a cappella group and we practiced four hours a week. I started leading worship at the Catholic Student Center. At one point, I worked two jobs at a time. Soon after, I quit one after realizing that a couple of extra bucks weren't worth hating my life for 12 hours a week.
I added a minor in Environmental Health Science when I realized that to be successful in journalism, you have to be a student who doesn't have a job and dedicate all your time to working for free. It just wasn't realistic for me. I knew my passion lied in environmental science, anyway.
Once I fell in love with my science courses and professors, I applied for an environmental journalism Maymester in Costa Rica. I learned again how seeing the world can change your worldview, and gained a deeper understanding of how the rest of the world works. I got to hike through some of the most protected and wild rainforests in the world, eat and speak like a native and explore both the nature and the cities of Costa Rica.
The trip was amazing but cut short when I started having health problems. About a week into the trip, I started experiencing intense chest pain. At first, I thought it was heartburn or a pulled muscle. It continued for a week and got worse and worse each day. After seven days of pain, the trip advisors finally took me to a doctor in the middle of the mountains. The doctor diagnosed me with costochondritis, basically inflammation of your rib cage with no known cause. My trip advisors didn't take my pain seriously, so I decided to catch an early flight home.
I stressed about leaving the trip. I spent so much of my hard-earned money on it. But I knew I wasn't able to stay and function with the level of pain I felt.
Luckily, both my professors on the trip let me finish the coursework at home and I earned both credits. After dealing with chest pain for a few months, I finally got a doctor in the U.S. to diagnose me and help me on a path to treatment.
As I look back on my time in college, I realize I learned more outside the classroom than inside it. I learned that—cliché as it is—chances are worth taking and changes are worth making.
Apply for that trip. Transfer schools. Change your major (maybe three times). Get a new job. Join that group. Make that friend. If your life is not fulfilling or you feel like something is lacking, make a change. Or make a million changes.
No matter how confusing or frustrating or lonely my choices made me at times, I look back and don't think I would pick a different path. Each new start, each new town, each new school brought me a new piece of myself.