Thanksgiving is like the forgotten middle child between Halloween and Christmas. Candy companies don't market it, decorations are slim and people generally forget about it, too. Even though Thanksgiving might not be the most exciting or flashiest holiday, it still deserves more than a tiny pile of decorations at the end of the grocery store aisle.
Here's 10 reasons why you should give Thanksgiving another chance.
1. Lots of Food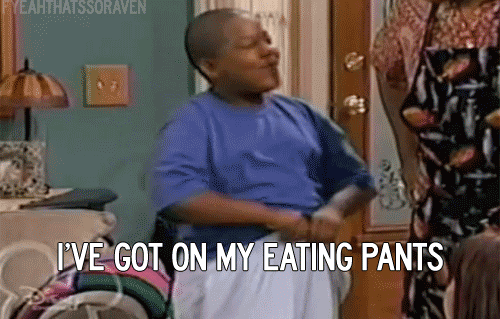 Arguably the best part about Thanksgiving is the food. People spend a fortnight laying out perfect menus and even longer braving crowded grocery stores to find all the ingredients. The cooks in your family break out their best recipes and put in a little more effort and elbow grease, so chances are the food is not only plentiful, but also really tasty. To put it mildly, it's a nice change from dining hall grub.
2. Catch Up with Family

At this point in the semester you're probably starting to look forward to those weekly calls from your parents more and more. Summer ended long ago and college students—whether they want to admit it or not—are genuinely missing their families. This time of year, it's good to go home and have a little family time. And aside from your parents and siblings, you'll probably also get to see your grandparents and cousins, too.
3. Sitting at the Adult Table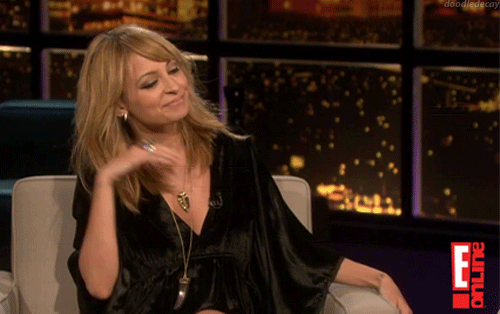 Though you were stuck at a small table with tiny chairs and an abundance of screaming children for most of your life, being in college usually promotes you to the larger table with the (still screaming) adults. You might have to answer a few awkward questions like, "What do you want to do with your life?" but at least you can sit at a table where your knees aren't higher than your plate.
4. Closing the books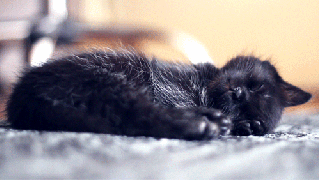 The days are starting to drag by, and every bit of homework–no matter how simple or small–feels like scaling a mountain. Then there's the prospect of finals fast approaching and research papers to write (and probably still research). Thanksgiving comes at a great time and schools give you a few days off, which is enough in itself to be thankful for.
5. Saving some cash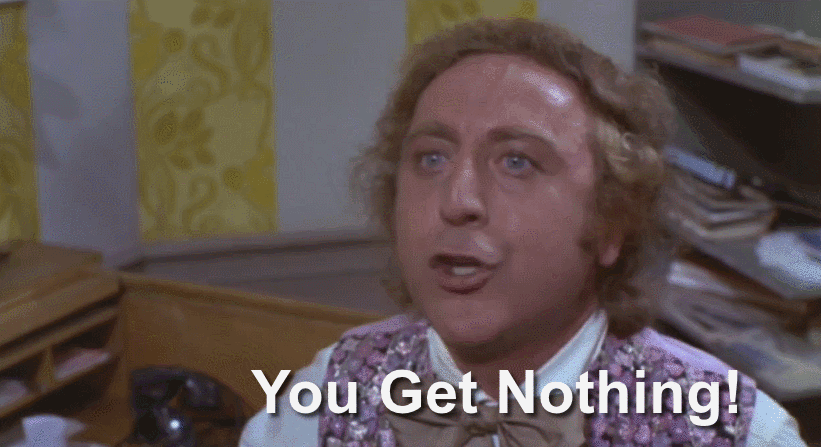 On Halloween people demand candy and on Christmas you buy presents for everyone—seriously, everyone—from your mother to your mailman. On Thanksgiving, no one expects to you buy anything, because it's all about giving thanks for what you already have, AKA a bomb meal right in front of you. While gift-giving can be exciting, a holiday devoted to just that is coming up very soon and Thanksgiving will let your credit card bills breathe before that marathon.
6. Black Friday is Next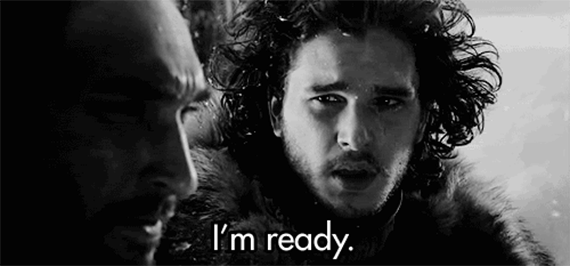 That being said, with Thanksgiving comes the day after Thanksgiving: Black Friday. (Sometimes it's even pushed to the late hours of Thursday night.) There are a million problems with Black Friday, but for those who can't afford gifts for every relative, friend and acquaintance, it can be helpful to purchase things cheaply.
7. Pumpkin Flavor Still Going Strong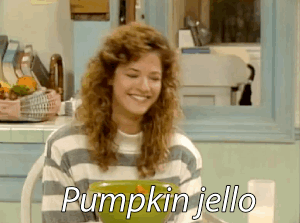 Stores have started to infuse eggnog, gingerbread and peppermint into everything, but even with the new additions at this time of year, the pumpkin flavored foods and drinks still get the nod. You can continue to buy PSLs at Starbucks and find the walls of the supermarket decked out with pumpkin spice Oreos and anything else your heart desires.
8. Leftovers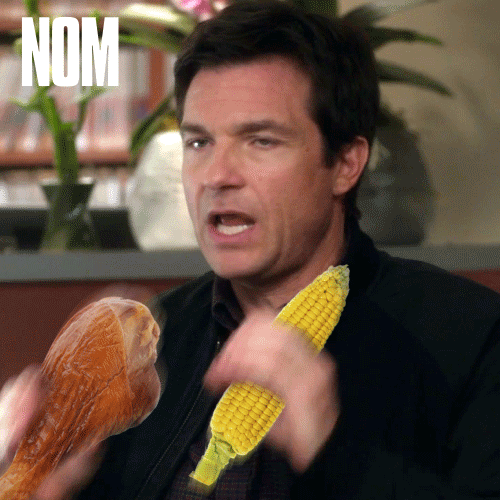 Fortunately, people almost always make way too much food on Thanksgiving, and it's not strange food that gets weird when it's reheated like mac 'n' cheese or French fries. Most Thanksgiving food actually tastes better the next day (or the day after… or the day after that) and there's always plenty to still be eaten. Maybe it can get a little tedious the fourth day you're eating a turkey sandwich for lunch, but it's time to go back to school by then, anyway.
9. Thanksgiving Football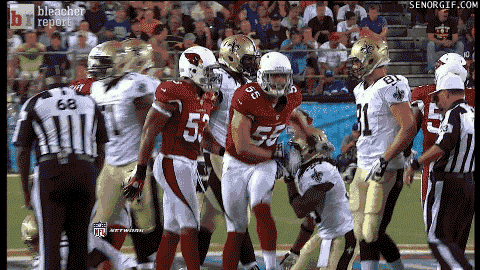 After the Macy's Parade in the morning (if you actually wake up early enough to watch it live), Thanksgiving means football all day. It's something sports fans can get excited about and something non-sports fans can leave on in the background while they're waiting for the oven to preheat. Or maybe it's something you can just sit down and watch if your parents kicked you out of the kitchen for stealing too many Pillsbury rolls.
10. Actually Giving Thanks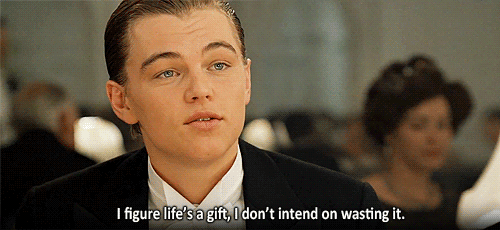 We say it every Thanksgiving, but people forget anyway. Everyone gets caught up in their busy lives and their exhausting problems, and will spend lots of time complaining about what's gone awry in the past year, the ridiculous amount of work on their plate and all the friends that are driving them crazy. But all of us have something to be thankful for, and we should remember that. Problems are valid, but spending a little time giving thanks for the good things in life is what this holiday should really be about.
The best part about Thanksgiving is the traditions that come with it. Here's what 10 students did on Thanksgiving day.
Written by Nicole Eisenberg, sophomore, marketing and finance, University of Maryland, College Park
To college students, Thanksgiving is often celebrated by gorging on the smorgasbord of food to celebrate the absence of diner food for a few days, seeing friends from high school to catch up on laughs and bonding with the family to restore the insanity. Although these are all part of the common denominator of any Thanksgiving, every person's perfect equation manifests in a slightly different way.
1. The bigger the better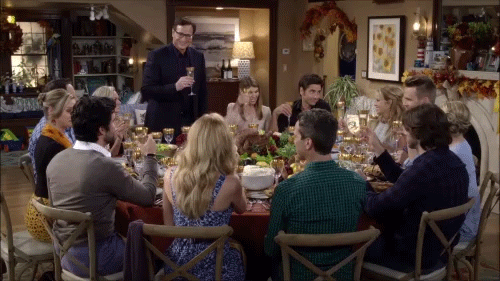 For Izzy Budnick, sophomore at Case Western Reserve University, Thanksgiving is always a huge production with 40-50 guests at his grandmother's house.
2. Put your game face on
Julia Barnett, sophomore at Syracuse University, explained that her family's celebration is more of an 'English' one rather than a 'Math'-based one. After dinner, her family plays a grueling round of Scrabble. Barnett said, "It starts out as fun and games, but it slowly becomes more competitive as each game is played. In the end, no matter who has won the most games, we remember it's just a game, and it brings us closer together as a family!"
3. We need more pie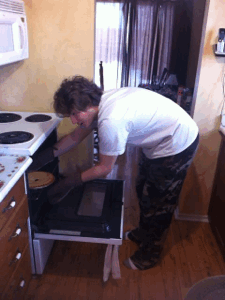 Savannah College of Art and Design sophomore, Kerry Stephens, explained that her Thanksgiving is all about the π (pie). There are normally two pumpkin, two apple, two s'more, one pecan and one mince meat pie at her Thanksgiving table.
4. Do you know Santa?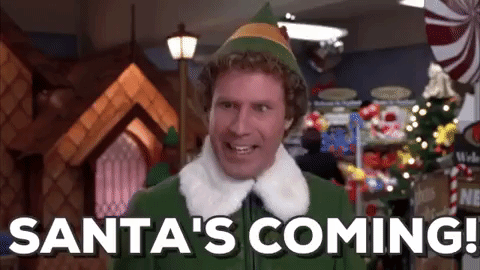 After Thanksgiving dinner for Jennifer Lowe, sophomore at the University of Delaware, the whole party of 35 gathers in the family room to watch the movie Elf. "We always start the evening with a 'Happy Thanksgiving' and end it with a 'Merry Christmas,'" she said.
5. SOS where's the afterparty?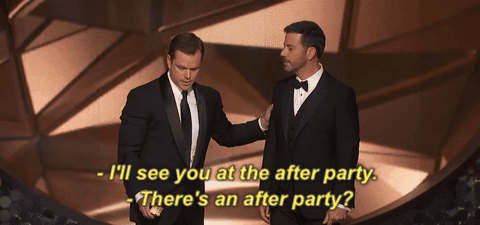 For Alyssa Langer, freshman at Boston University, Thanksgiving dinner is also partially about what comes after. She goes to the same family friends' house every year and after dinner watches "CNN Heroes," a special about everyday people changing the world—but not before the annual competition to see the maximum amount of helpings each person can get.
6. This is not a sprint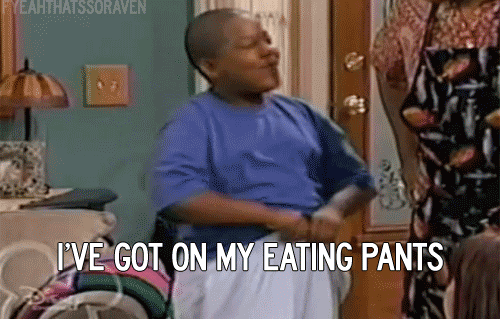 Thanksgiving dinner is always a marathon for Jack Plowe, sophomore at Sarah Lawrence College. He explained that his dinner is always filled with "very loud, very fun dinner conversation that pretty much doesn't stop for [for over four] hours."
7. Pasta, anyone?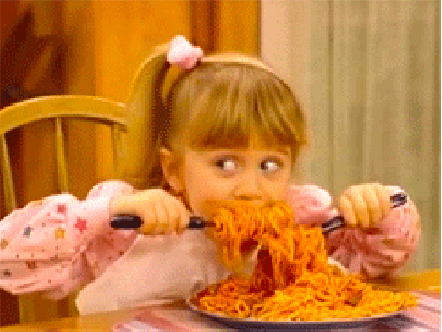 Kiernan Michau, sophomore at Harvard University, only has one main (square) root to her problem: since her mom and her siblings grew up in Italy, she has to choose between double the food. "My family does a weird mix of traditional American Thanksgiving food and delicious Italian food," said Michau. But she's not complaining!
8. Flapjack pregame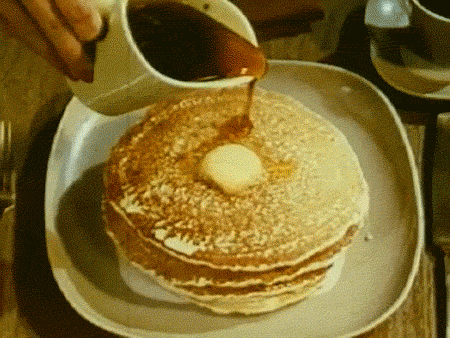 Sophomore at Washington University in St. Louis, Jessica Filderman, is looking forward to going back to her high school where the last four graduating classes and the current seniors are invited back for a pancake breakfast on Thanksgiving morning.
9. Share your traditions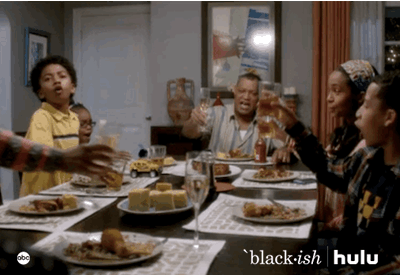 Max Meneveau, sophomore at Cornell University, explained that his dad, a professor at Johns Hopkins University, always invites his graduate students over. "Most of them don't have family here in the U.S., and many of them don't know about what the holiday is all about. It's nice to be family for them when they are so far from home and their own relatives."
10. Never miss the Macy's Thanksgiving Day Parade
If you watch the Thanksgiving Day Parade on TV this year, make sure to look out for Alex Grassi, sophomore at Franklin & Marshall College. He and his family go to the giant parade in New York every year.
Does your family have some other derivative to celebrating Thanksgiving? Please dish!
*Updated November 25, 2015 by Nicole Eisenberg to include "Ten Equations to a Perfect Thanksgiving."