Quit scrolling down you're Instagram timeline, put your phone on do not disturb mode and make an effort to focus on what you came to college for. Sometimes finding the perfect study spot can be difficult. You realized studying in your room wasn't as good of an idea as you thought it would be after dozing off for the third time. But don't fret, UGA has tons of study spaces for its studious Dawgs.
1. Miller Learning Center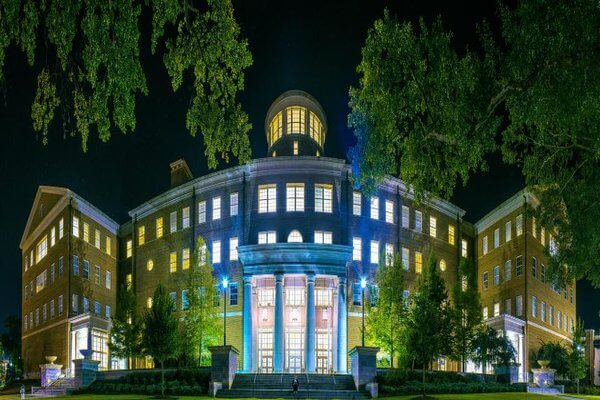 MLC serves as one of the biggest hubs for those who take the chance and pull all-nighters because it's open for 24 hours. Around finals time, the Dawgs come in packs to claim their positions in one of the many study rooms.  Just don't be one of those people who study alone in a private room made for multiple students. Just saying. "It's always quiet," junior Samuel Smith said. "I can collect my thoughts and separate myself from everyone else." In case you get an urge for caffeine to keep you going, stick close to the Jittery Joes on the second floor, every Athenians fave coffee shop.
2. Tate Center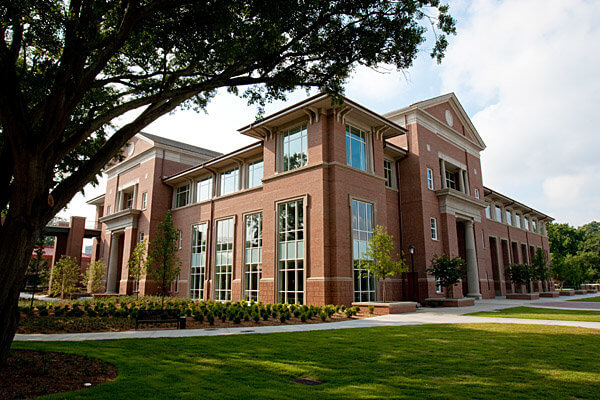 You might know it as that place to go when you need to satisfy that daily Chick-fil-a craving, but for some the Tate Center is a place to scurry off to when it's time to study. You can find a table in Tate Café to crack open that textbook you've been avoiding all semester. "There's always an open space available. I don't like for it to be too quiet, but it isn't loud either," senior Jonothon Smith said. Pro-tip: the lobby area is full of cushioned seats, but you might fall asleep if you get a little too comfortable. At least you can say you gave it an effort.
3. Alan Jaworski Plant Sciences Amphitheatre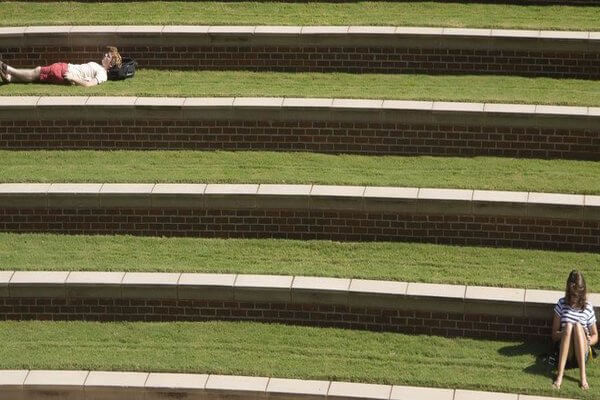 The amphitheatre is a chill spot for those who like to be outside in the elements and study. Sit in those grassy stands on a nice autumn or spring day when you need a less tense study area to escape to. Just don't come out there to study with those friends who distract more than they help. You know, the friend who would rather take Instagram breaks in between every paragraph she reads.
4. Science Library
Are you not even close to North Campus but still want to study in a library setting? Well the science library isn't just for the hardcore science majors. Here, all of us Dawgs are welcome. Take over the ground floor with a few friends, but remember to keep your voices low. "I like the science library because it's quiet, and I'm less likely to run into people I know," senior Elyse Bray said. The Science Library is a nice difference from studying in your best friends' room where you'll end up sending each other snaps with the puppy dog filter. "I'm easily distracted, so the science library keeps me focused," Bray said.
5. The Main Library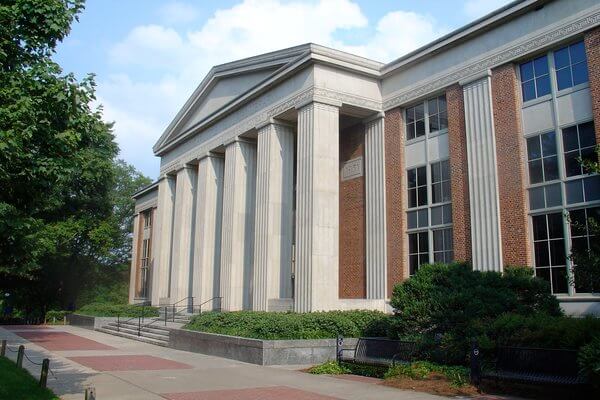 Many of my fellow UGA mates love to claim they've never stepped foot in our main library, but it's definitely a favorite place for some of us. For starters, the Main Library has a dining area called 'Tween the Pages that is more of a QuickTrip type food area with seating close by. Grab yourself a snack, some coffee and a seat overlooking our beautiful North Campus Quad. Or head up to the third floor and go to the huge study lounge where you can use a dry erase board to practice those dreaded differential equations for Calc.
6. North Campus Quad
If looking out the window of the Main Library to see students basking in the sunshine has you feeling FOMO, just go on out there with them. "I like studying out here because it's really nice scenery-wise," junior Page Kent said. "Plus, it's quiet and an outside area." Just take your old blanket, pack your book bag with those over-expensive textbooks and don't forget your H2O. Even though you're on the way to study for a test you don't even feel like taking, at least you'll be in a peaceful area to keep you concentrated. And maybe you'll get a nice tan while you're at it.
7. East Campus Quad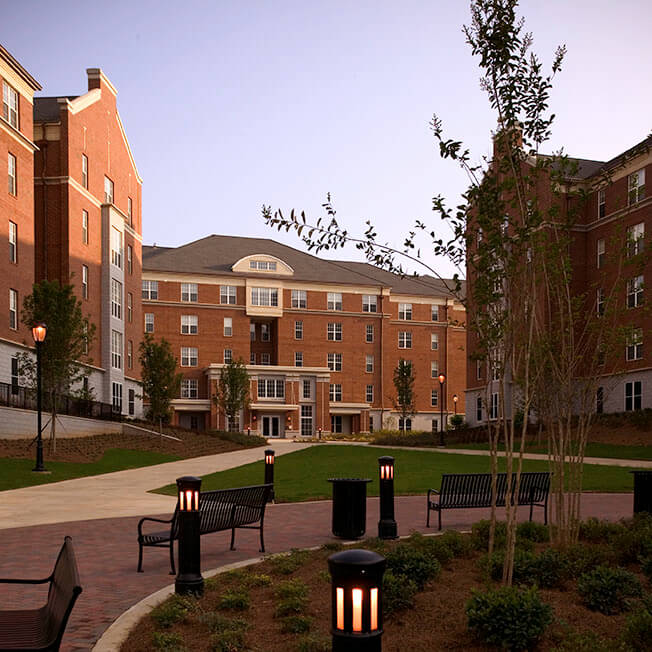 East Campus: a land on the far end of campus away from all the main activities. But between all those dorms that you can't tell the difference between is East Campus Quad. After spending days cooped up in the dorm, many take to the quad as a nice alternative. As devoted we try to be to the fifty pages of psychology reading, dozing off on the lawn feels a lot better. Does the grass have you feeling itchy? There are a few benches along the walkway waiting to be taken up.
8. Joe Frank Harris Commons Area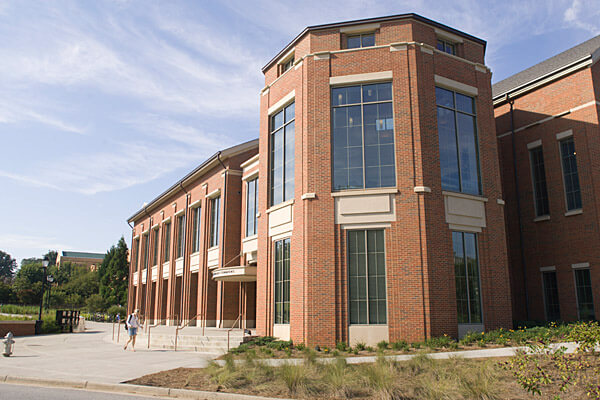 Maybe you've noticed the area as you've rushed up the stairs to enjoy a good meal at Village Summit Dining Hall, but stop ignoring it. Joe Frank Harris, or ECV to some, has comfortable seating and plenty of tables for you to spread out on. So no need to worry about getting there early to find a spot. Though it might be a little distracting to study around the The Village Market eateries as your mouth waters for delicious snacks. But snacks mean energy, and energy means better studying, right?
9. Bolton Dining Hall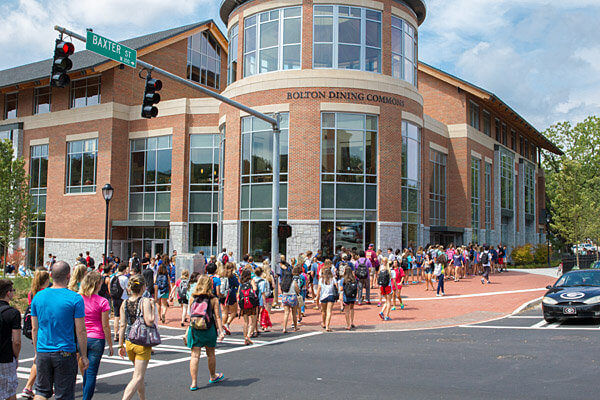 Along with being the newest dining hall on campus, Bolton serves as a popular spot for UGA students to set up camp and spend a few hours hitting the books and the all-day breakfast bar. Be quick and place your bag down to claim a spot for yourself before rushing to grab a plate full of food. It saves you from going back and forth from your dorm to take a food break. Because you're not you when you're hungry. "I love to study at Bolton because there are so many outlets," Kent said. Food and outlets. What more could a college student ask for?
10. Dorm Study Rooms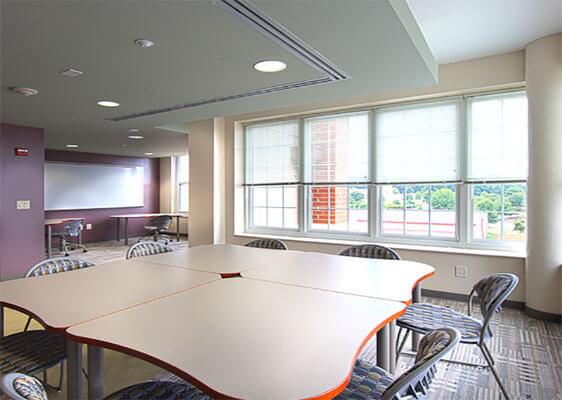 Lastly, the most common study space of all time: your dorm hall study rooms. Don't assume you'll be the only one seeking refuge there because all Dawgs love to spend time at home too. "The study rooms exudes an atmosphere of 'study time,'" junior Chardonnay Toote said. Some dorms have only one or two, whereas others, like Building 1516, have two or three study rooms per floor. It's close enough to your room that you don't have to pack up your life to study somewhere across campus. Plus, it's an easy location for a chem study sesh you promised your lab partners you'd help each other with.