School equals stress. During the semester, I was so immersed in schoolwork that I barely found me time. And then I got into this vicious cycle where, by not doing the things that make me happy, I felt more and more stressed. But among rushing to class, the pile of homework, cooking and napping, walking saved me in those stressful times. Even when I feel sad or disrupted by something, walking makes my day better. Nothing boosts my mood more than following trails that lead to lakes, beautiful landscapes and the perfect spot to watch the sunset.
Read for ten nature trails around the University of Florida to boost your energy levels.
1. Sweetwater Preserve
This two-mile loop takes you into the forest to discover different habitats, from sand hills to a hammock of palms and other trees to small ponds. Watch out for coral snakes or kings! I visit this trail very often. Despite its proximity to my college apartment, I like the different animals and hidden paths you find along the way. I saw an armadillo once (although I expected something bigger), but how nice to see one five feet from you?
"I recommend people going out for a walk when they're stressed. It's a good way to defuse the situation you are going through, especially if you kind of reach your max," University of Florida junior Sophia Ramirez said.
Ramirez also said that instead of being consumed by technology during her free time, which can trigger more anxiety, walking alternates her routine and gives her time to breathe and renew herself. She likes to take a walk to cool down, to then talk to her family and friends without letting stress get in her way. Nature trails allow you to disconnect from the outside world and the things that stress you out. You can find many things (animals and a huge variety of plants) that will entertain you out there.
2. Gainesville-Hawthorne Trail
Considered one of the best biking trails across the Sunshine State, this 16-mile-long trail connects with the Paynes Prairie Preserve State Park, and trust me, nothing beats finishing your walk with the best sunset view in Gainesville. The different shapes and colors of the trees, the river under the wooden bridge and the constant sound of the birds make this trail a wholesome experience. Every now and then you'll find hidden paths that lead to other trails, and once there, you can't avoid that inner voice that tells you, "just go!"
"This is my favorite nature trail in Gainesville. Every time I go there, I feel like I'm ready to do something new and that I'm not enclosed in my house. It's a relaxing thing, something I look forward to very often," University of Florida junior Lori Sharabani said.
When I watch the sunset (which I do almost every day), I feel like my problems or uncomfortable situations in my life suddenly diminish, giving me space to breathe, enjoy the view and think of alternative solutions to those situations. Other times, I let a few tears run down my cheeks, which allows me to relieve a little of the stress accumulated in my body.
3. Gainesville 6th Street Rail Trail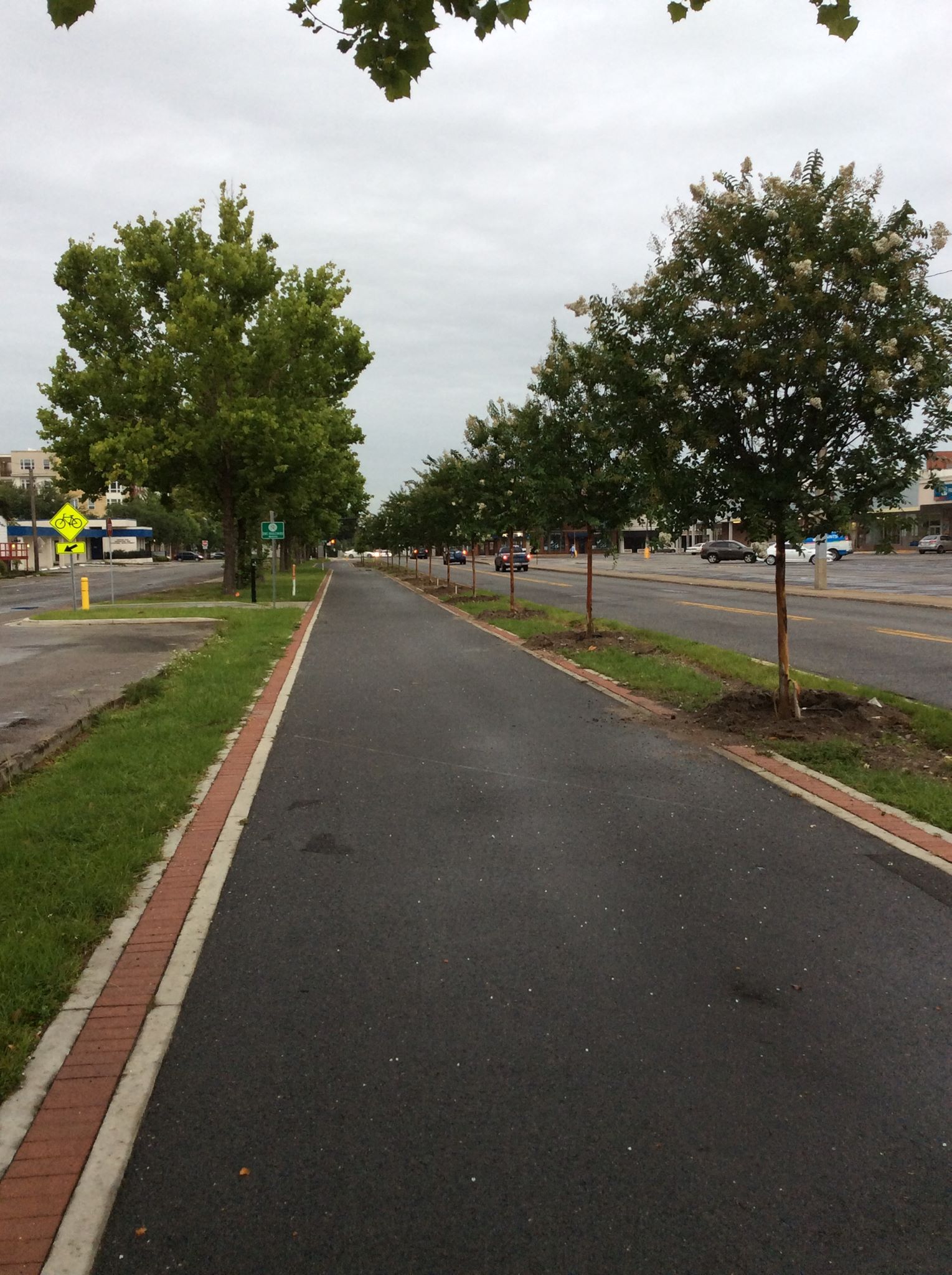 This 10-mile-long trail offers beautiful landscapes that sometimes make me feel that I'm not even in Florida. The silence and tranquility of the trail makes it the perfect place for meditation and enhancing relaxation. You can bike or take scooters making it more fun! Try to schedule your walk around sunset time (avoid walking in the dark) and wait until the pink and orange colors of the sky pass through the leaves of the trees. Research shows that sunset colors stimulate spirituality and our "feel-good" hormones.
4. Depot Park Trail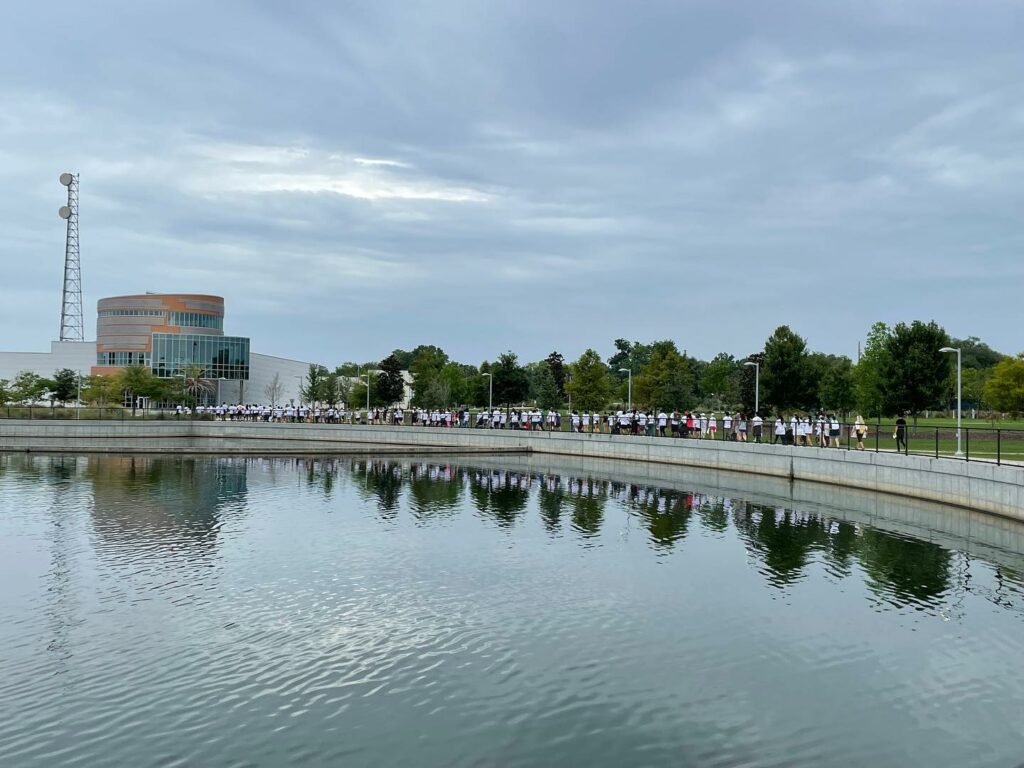 When short breaks between classes don't give you enough time for a long trail, then Depot Park sounds like a great option. You can walk around the park and if the weather allows it, you can sit in front of the lake and take a few minutes to meditate or even read a book. You can hang out with friends, bring a blanket for a picnic, play music and have some snacks.
"It's very important to have things that are mindful to take our heads off the stress we have from school. And I always bring someone with me to talk and help each other out,"University of Florida junior Lori Sharabani said.
Bring someone with you when going on a trail, especially because company makes everything better (unless you really need to take some time alone). But sharing your thoughts and emotions with someone you trust will make you feel like taking a weight off your shoulders. If you miss that special friend, go for a walk together to update each other.
5. Loblolly Woods Nature Park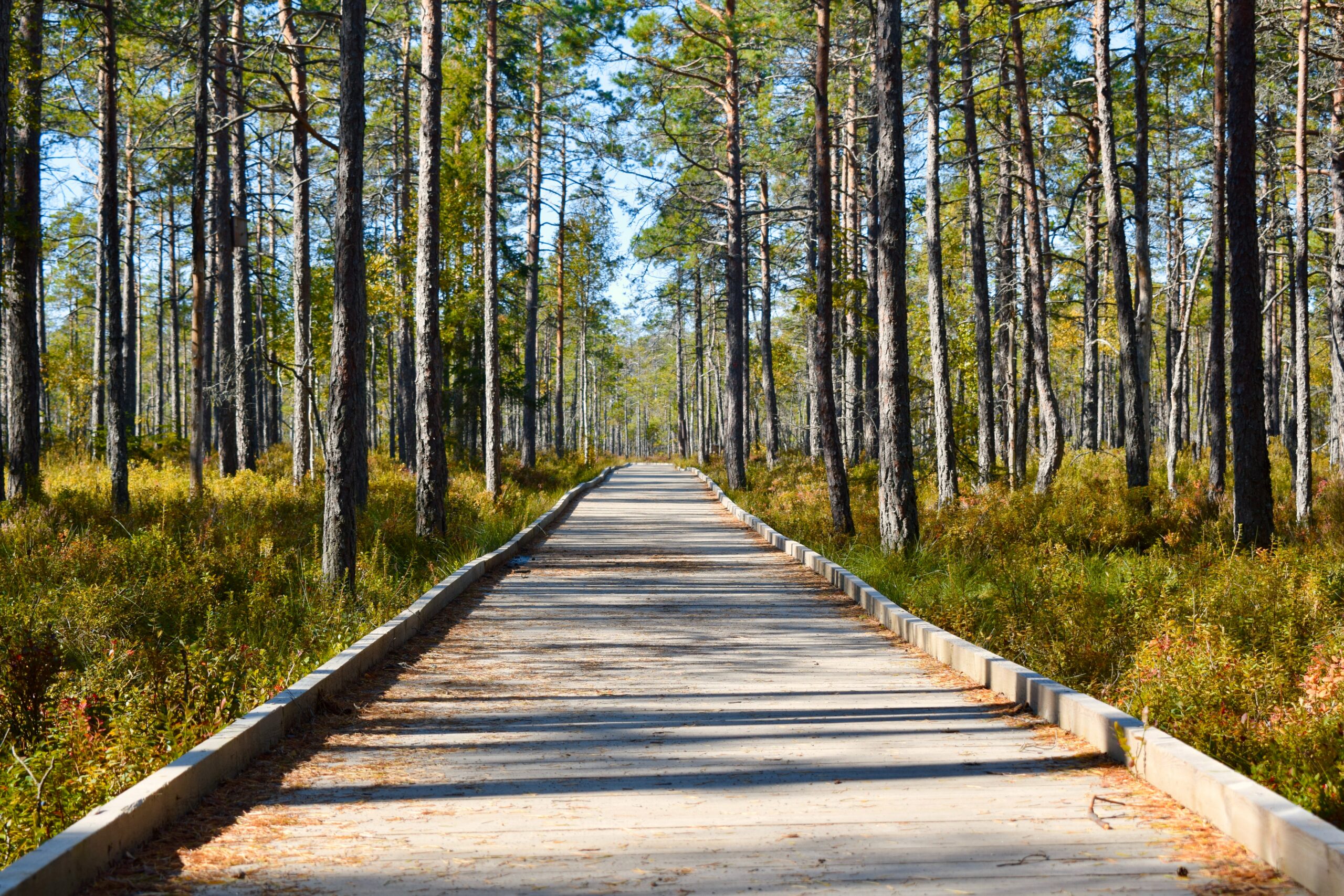 This 3-mile-long trail lined with Loblolly pines will amaze you with the different types of birds you will encounter. Loblolly pines, which also take the name of "depression trees" because they grow on river bottoms, traverse the East Coast from New Jersey to Florida, giving shelter to different types of bird species and indulging people with the scent of rosemary that they give off. Something about this trail makes me feel so disconnected from my outside world. Whether the sound of the birds that stimulate my mind to get into a relaxed and happy mood, or simply the harmonious feeling of getting lost among the pines.
6. Bivens Arm Nature Park
I find this trail quite conflicting. I love coming here, but I'm scared to death every time I do. I'm petrified of gators, but if you crave that sense of adventure, then you'll love this trail! When I come here, I'm so focused on not getting eaten by an alligator that for about an hour I completely forget that I have a project due at 11:59 p.m. I'm also a source of entertainment for my friends as my fear of approaching an alligator makes them (and me) laugh.
"Sometimes you get tired of studying or doing homework for so long. When that happens, you stop giving a 100% of your attention to what you're doing," University of Florida junior Victor Guttman said.
Whenever you need a break, take it as an internal call to stop working, put on activewear clothes and find the closest nature trail from your home. Investing your time and energy in doing this enhances your physical and mental health. Besides their easy access and budget-friendly possibility, it gives you enough energy to then go home, take a shower and continue working with a clearer and more positive mind.
7. La Chua Trail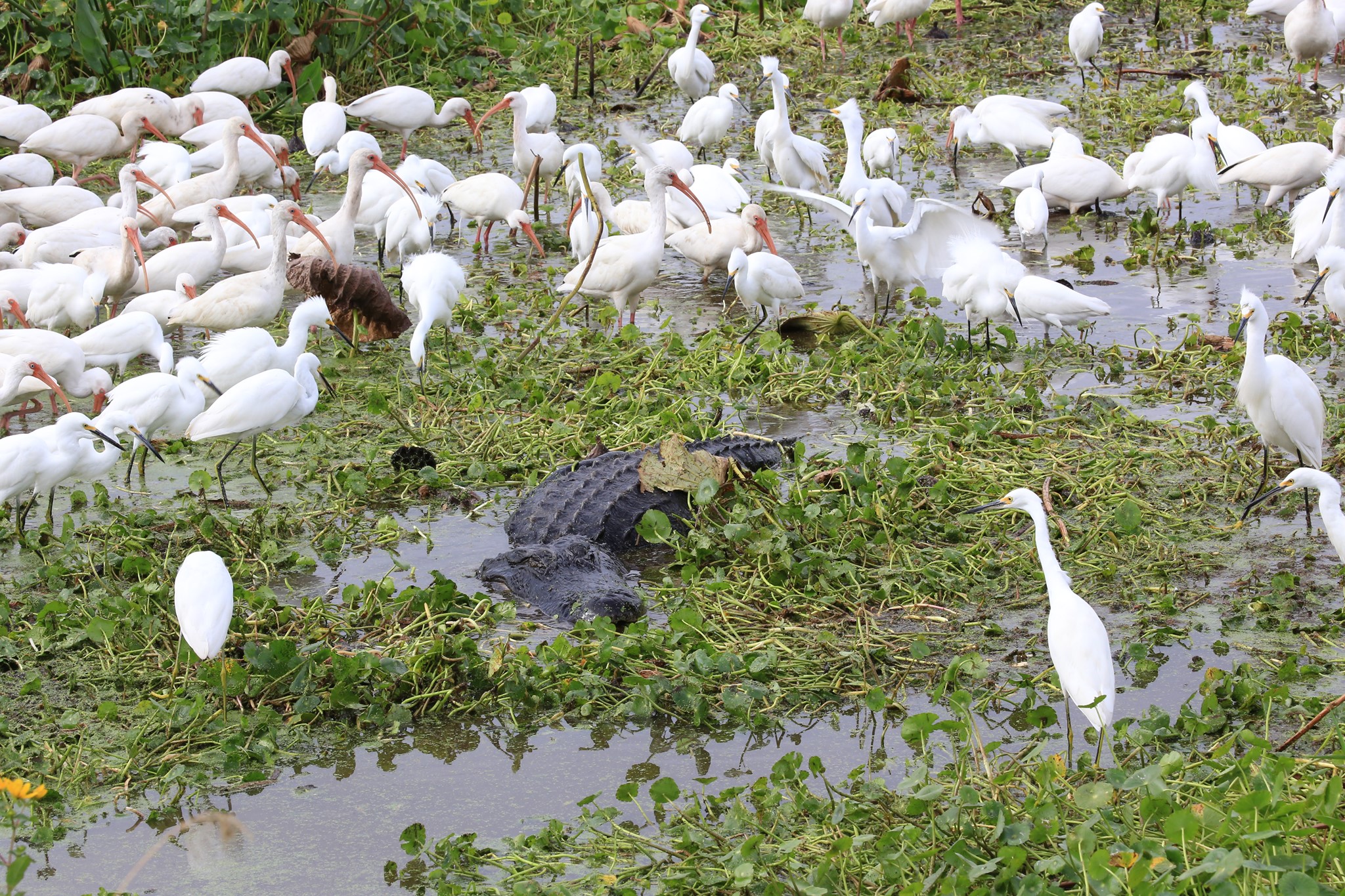 If your gator pride goes beyond wearing an orange or blue "Go Gators" t-shirt, then experiencing an encounter with so many alligators might entertain you a lot. This 3-mile-long trail with a great wildlife observation point gives you space to relieve some stress from your body, but warning, the wildlife here might stress you out more (at least to me). An interesting fact about this trail: always go beyond what your eyes can see. You'll find some sneaky alligators.
8. Devil's Millhopper Geological State Park
Best known for its amount of stairsteps, people compare Devil's Millhopper to a natural sanctuary. This one-of-its-kind trail mirrors an old sinkhole – one of the most impressive in Florida – of thousands of years ago. Fun fact, the name of the sinkhole comes from what we know as a mill's hopper, a container used for grinding materials. The name devil comes from the caves and cavities found.
"Students need to take breaks to come back home then and work the hardest. Exercise is known for releasing endorphins, and nature is just relaxing. It gives you time to think instead of focusing on what's the thing that's stressing you out," University of Florida graduate Yerusha Salazar said.
If you feel like getting some extra exercise, you can take advantage of the trails and speed walk, jog or run. Or go back and forth the stairs a few times. It makes the experience even more satisfying and worthwhile. This geological state park goes beyond exercise and venturing into the rainforest. Its relationship with the satanic world, calls people to visit it.
9. Morningside Nature Center Loop Trail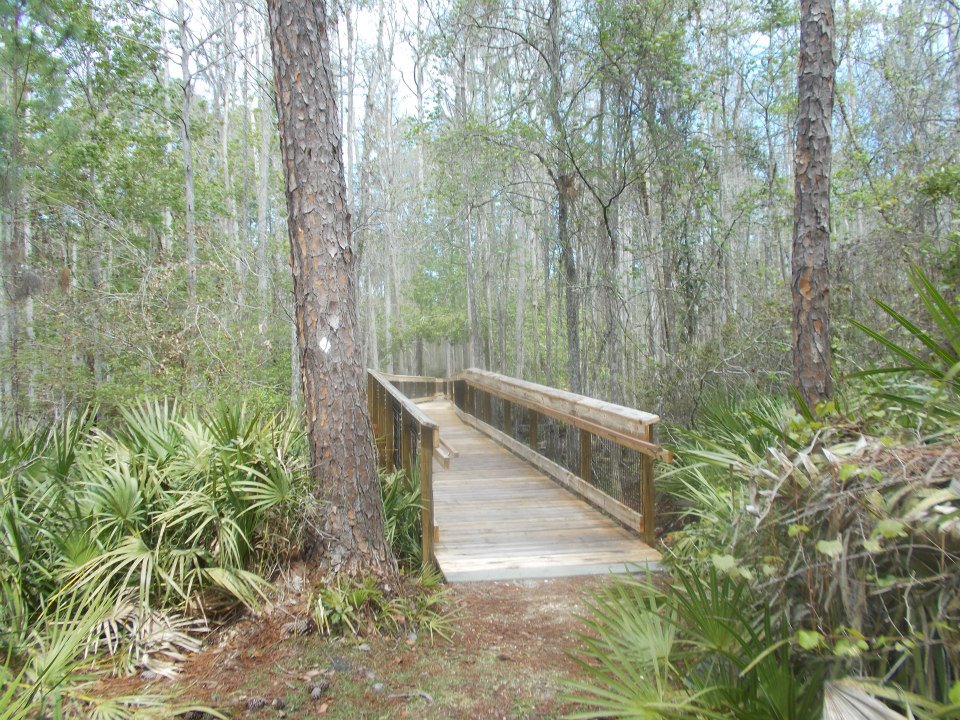 This trail covers about seven miles of flatwoods, sandhills and cypress domes. Its wildflowers and restored vegetation would leave you speechless. You might encounter different animals like deer, wild turkeys, turtles and different types of birds. Take a few minutes before you start your hike to read up on the history of this trail and the Living History Farm, which makes this trail a family-friendly one. Kids can enjoy the recreation of a family living in the 1800s accompanied by farm animals. 
10. Cofrin Nature Park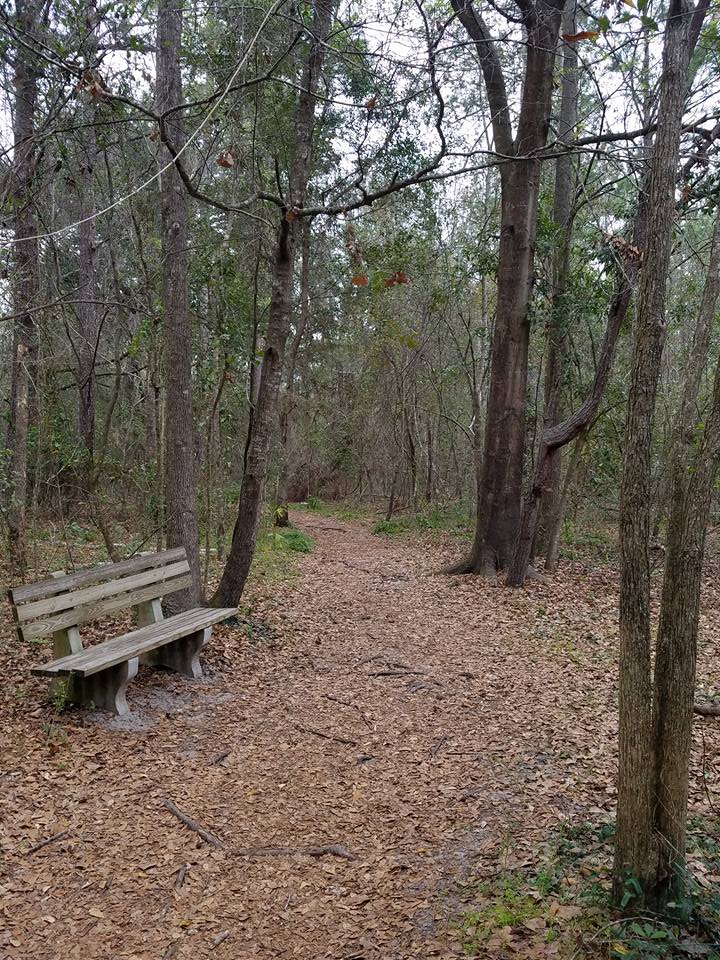 If you want a short trail where your mind can get lost among the trees and green vegetation, this trail gives you the best environment to do so. After walking its 0.5 miles, you can sit at the picnic tables to read a book, meditate, journal, have some food with your friends or just look at the beautiful, peaceful view. No matter what you do, you won't ever regret visiting this trail and its assistance in giving you a clearer mind.
You can find encouragement and motivation to do your schoolwork through daily walks on different trails around the University of Florida. The ones mentioned above form part of many trails that the city of Gainesville offers. Anytime you feel like collapsing, and things in your life don't turn out the way they should (which happens more often than we like), grab your water bottle and find the nearest nature trail. Believe me, when you come back home, you'll feel more open to seeing things from a different perspective and finding solutions to your questions. Give it a try for a day, and you'll soon realize how the results of walking reflect on your body and more importantly, your mental health. You'll feel renewed and so energized that suddenly walking will form part of your routine because you just love the way it makes you feel.