Driving to the beach with your hometown friends and it's your turn on the aux? Fear not! Check out some songs you can listen to when driving to the beach with your friends. If you want to generate that chill or hyped-up beach day vibe but don't want to resort to the same songs on the radio, rewind to classic American rock or explore the range of R&B/soul.
Read on to discover 10 songs and artists you and your friends can add to beach drive playlists this summer:
1. "The Bird" – Anderson .Paak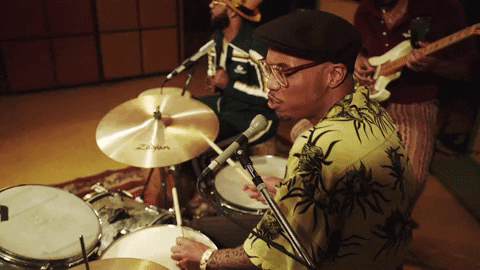 Anderson .Paak's 2016 album Malibu begins with "The Bird", a track that leads a rhythm of light snare drumming before descending into a mild jazz beat. While its aesthetic can match with that of coffee shops and rainy days, it can also pair with those beach trips that start in the early mornings. Not a fan of loud, upbeat pop music that regularly plays on the radio at 8 a.m.? Then how about a tune that seeks to soothe on that beach drive?
"I think having different genres and different styles that you can listen to depending on the mood and the activity obviously is important, especially on a day trip where you're with your friends and you're all going to the beach," University of Pittsburgh junior Imran Haidery said.
For a typical beach day with your best buds, you might expect to run around on the hot ground and get sand stuck in your hair as you face crashing assaults from the waves. Everyone might end the day completely exhausted but if you live an hour away from the beach, that fatigue might settle in just as you set foot on the hot sand! Yes, you can enjoy that quick snooze on the beach, but what about that optimal water temperature? You can either will your body to wade through the freezing saltwater or quite literally float in the warmth. Anyways, if you want you to save your energy and rest up for the day's activities, make sure to add some Anderson .Paak to the queue.
2. "Options" – again&again
again&again — a band composed of seven artists who each dabble in the pop, R&B/soul, alternative and hip hop genres — released their single "Options" in 2020. The two-and-a-half-minute track accompanies a bass background with upbeat and fast-paced lyrics as each member takes to the mic for their individual parts. Driving to the beach in the earlier part of the day and need to stay awake? Well, jam out to this semi-pop/alternative tune that will indefinitely make you and your friends' heads bob along as you drive in rain or shine.
While a majority of this track list consists of R&B/soul and alternative songs, a chill vibe might not necessarily fit every friend group's aesthetic. If classic American rock gets you pumped up for the typical beach day, read on for the recommendations.
3. "Surfin' U.S.A." – The Beach Boys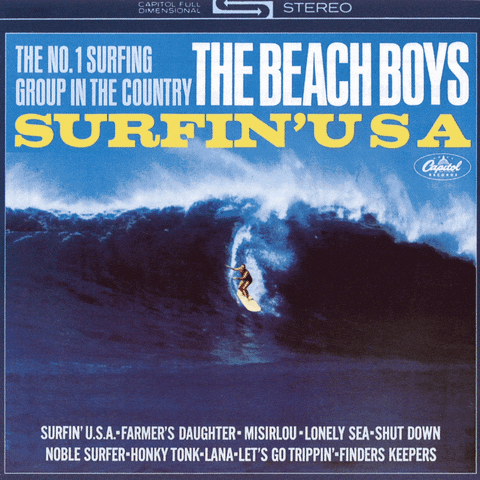 Considered as a classic beach tune, "Surfin' U.S.A." sits as the title song of The Beach Boys' 1963-released album Surfin' U.S.A. The track serves as a quick blast to the past that's perfect for driving to the beach in the mornings. Waking up at 6 a.m. and starting beach day trips at 8 a.m. might make you and your friends grumpy. But if you want to beat out parking and need a little boost to your day, then why not pop on The Beach Boys? Their harmonization in "Surfin' U.S.A." might even make you and your friends picture them performing right on the beach while rocking those infamous 60s swim trunks!
"Songs like Surfin' U.S.A hit a nostalgic point where I'm thinking 'Oh, I remember when I went with my friends to the beach this time and someone was playing this song and it just really fit and reminds me of those experiences," George Washington senior Julian Anderson said.
Still hesitant of old-timey tunes? Well, The Beach Boys only vocalize about U.S. beaches for a little under two minutes and 30 seconds. So make sure to take a quick listen before you skip it. But if your friends designate you as the old soul of the group and love taking nostalgia out for a ride, then queue up "Surfin' U.S.A." for a short visit to the 60s.
4. "American Pie" – Don Mclean
The 1971-released track "American Pie" begins with a slow piano before quickly ascending into an accompaniment with tambourines, drums and acoustic guitars. An American rock classic that you or your friends might not typically associate with beach vibes. However, it will definitely leave you and your friends clapping along as the retro song transports your car to the 1970s. For just eight and a half minutes, your car can replicate the same joy shown in old coming-of-age movies that feature American diner scenes. If you enjoy 70s American rock and don't mind songs with incredibly long time lengths, then make sure to add Mclean's "American Pie" to your queue this summer.
5. "Bad Reputation" – Joan Jett
To continue our tour of oldie American rock, we head into the 1980s! Joan Jett released "Bad Reputation" as the title song for her album with the same name in 1981. The track serves as an instant mood booster and will leave your friend group incessantly head banging along to Jett's rough voice. Its fast-paced melody of electric guitars, bass drums and cymbal crashes makes the classic song a great addition to queue if you want to sing along with your fellow old soul-friends.
"When you're talking about the drive, it can't be too loud because you want people to be able to make jokes and have fun but you want people to sing along," Anderson said. "So I choose songs that aren't too loud but also are great singalong songs."
To ensure your beach trip with your friends consists of good vibes, the hype must be preestablished before setting foot on that sand. Adding songs like "Bad Reputation" can help create and even maintain the necessary excitement to create memories. Even if you drive down or up to the beach at 2 p.m., you or your friend on aux is responsible for that hype. So queue some Joan Jett and rock out to "Bad Reputation" to channel your inner badassnesses.
6. "Mercury" – Steve Lacy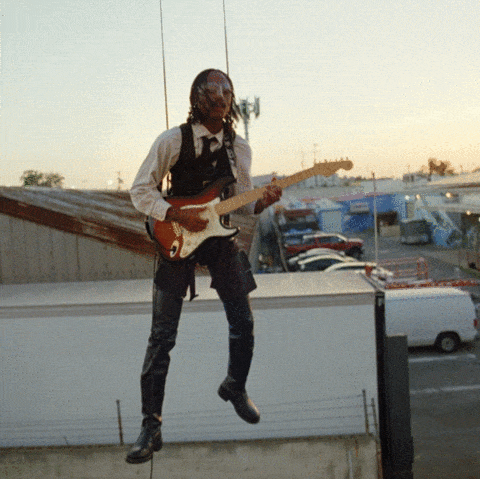 Not into American rock or rap music? Well, consider checking out Steve Lacy who freshly released his newest album Gemini Rights on July 15. Don't scroll too far down or you might miss out its third track, "Mercury". While the nearly five-minute song initially incorporates the sounds of a cassette tape loading into a stereo, it transforms into a tune laced with macarenas, acoustic guitars and even cowbells. "Mercury" combines influences of Latin jazz with soft vocalization and group harmonization to create a soulful summer song perfect for those drives back from the beach.
"Mercury is not timeless but very reminiscent of music from the pre-2000s, which is what I've heard people say and it's a lot of fun," George Washington senior Isha Trivedi said.
Relax with "Mercury" as you rest your head on the open window of your friend's car. Immerse yourself into Lacy's story while your wet hair dries in the warm air. Listen to how his rhymes musically rock back and forth in the second half as the sun sets. Close your strained eyes and let Lacy guide you through his musical and personal journey in "Mercury" on that drive home.
7. "In My Dreams" – Kali Uchis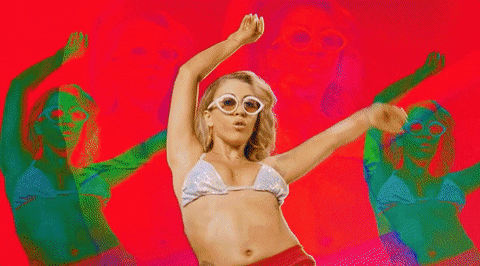 Famous for "Dead To Me" on TikTok and those chill vibes Spotify playlists, Kali Uchis' album Isolation also carries the track "In My Dreams". Its use of a synthesizer and even short bouts of a xylophone helps portray a video-game like aesthetic. For three minutes and 15 seconds, you and your best buds can reminiscence over childhood nostalgia as Uchis' fast lyrics generate a cheerful mood. Want to fill the car with a chill pop vibe on that evening drive back from beach? Then make sure to add this techy-like tune to that Apple Carplay queue.
8. "As It Was" – Harry Styles
Heard of TikTok? How about Harry Styles? If your answer is yes to both of these questions, then you might already know "As It Was". While the fourth track on Harry's House may reference a declining relationship, "As It Was" juxtaposes the depiction of an unfulfilled love with upbeat drums and Styles' fast-paced vocals. Despite running under three minutes, the song's easy lyrics and catchy tune will definitely push your friends to sing or even belt along with Styles.
"Honestly, I play a lot of TikTok famous songs because I feel like it's easily recognizable, so I pick a lot of songs that people will know and can jump out to and sing along to," Rutgers junior Alex Donlon said.
"As It Was" can wash away fatigue whether your beach drive starts at 8 a.m. or ends at 8 p.m. Even if you don't want to run down the beach while the sun sets, this track will still make you imagine so. Frequently fantasize yourself as the main character of a coming-of-age movie set in the summer? Want to tackle the struggles of young adulthood but need the background music for it? Then listen to "As It Was" for that teenage movie aesthetic!
9. "You Right" – Doja Cat ft. The Weeknd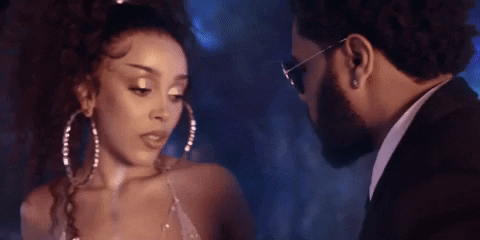 The eighth track of Planet Her, "You Right" replaces Doja Cat's infamous rap skills with a R&B ballad as she and The Weeknd vocalize sensuality. Bearing a galactic influence with sounds like soft twinkles, the three minute song combines a slow flow with subtle sexiness that can pair with those beach drives that end late at night. Exhausted from battling the waves all day and accidentally tasting sea salt water? Relax with "You Right" as Doja Cat soothes your fatigue on that hour long drive back home.
10. "JÚJÚ" – Sunni Colon
When creating that perfect beach drive playlist, you and your friends' preferences can definitely vary. Some might enjoy pop while others love the newest hip-hop tracks. But if you like to groove, look up Sunni Colon's album JúJú & The Flowerbug. This early March-released collection of R&B/soul songs features "JÚJÚ" as its sixth track. Its upbeat tune combines a groovy background reminiscent of the 1970s with rhythmic soft claps and Colon's flowy vocals. Play "JÚJÚ" to set the car's mood as you drive to catch the rising sunrise over the beach or leave behind the setting sun with sunburns and salty hair.