Co-written by Brianna Herder
The usual joys of college came to a halt because of COVID-19 taking over. The once lively life of studying in college with thousands of people, now looks like a petri dish filled with germs. All the parties turned into endless lonely nights with nothing more than huge amounts of workload. But things don't need to remain so bleak. For college students, finding new ways to pass the time can help get your nose out of the books for a while. Spice up your life while remaining safe from COVID-19.
Read on to find out how Penn State students safely spend their time on campus during the pandemic
1. Schedule a Nice Workout at the Gym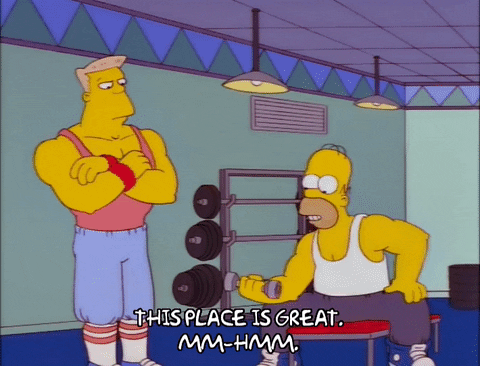 A good sweat inducing workout can feel like a natural painkiller for your body. During the pandemic, a lot of negative emotions may come up into our heads, however, getting in a great workout at the gym can turn those bad feelings into happiness. In order to keep Penn State safe, the campus requires everyone in the gym to wear a mask at all times. Not only do these safety precautions help to protect students from getting sick, but it also gives you the chance to enjoy the gym all by yourself. Who doesn't love a gym all to themselves?
"Going to the gym allowed me to keep a routine and gave me a sense of normalcy. I stayed safe by picking machines as far from others as possible and keeping my mask on," Penn State junior Lindsey Singletary said.
Engaging in regular physical exercises can help you to escape from anxiety while improving your body's flexibility. Working out delivers oxygen and nutrients to your tissues. This enhances the work efficiency of your heart and lungs. Also, going to the gym on a daily basis can develop a great ability – consistency, which tends to help you to deal with different challenges. At first, doing physical activities can feel difficult, but the more time goes on the more you will appreciate how working out fits into your daily life.
2. Visit the Arboretum at Penn State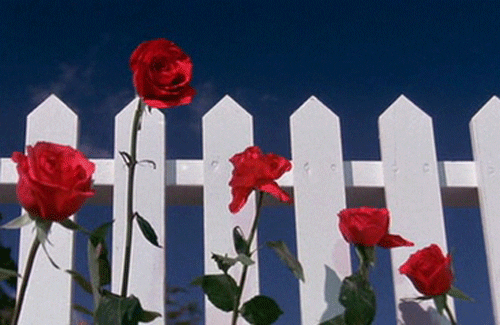 The Arboretum at Penn State, AKA every Instagram user's paradise. Walking through the garden, your eyes can't help but prance from one gorgeous flower to the next. The dreamy pink shade of the tulips will take you away from the stress of the ongoing pandemic. You will feel your shoulders relax while you breathe in the fresh scent of the flowers. In addition to providing you with a beautiful place to enjoy the sight of plants, the Arboretum also offers some space for you to do research studies.
"Having that much open space full of some of the most beautiful flowers and plants that nature has to offer makes it special. I grew up in the inner city where the most nature I'm used to seeing is either brown grass or broken trees," Penn State sophomore Cayla Gely said. "It's big enough for you to safely meet up with more friends and a great change of scenery."
The Arboretum opens every day from dawn until dusk. It consists of nine different types of gardens, such as display garden, rose and fragrance garden, grove of the ancients, etc. The planting plans change every year to display a great variety of flowers for visitors to view. The Arboretum allows you to engage with nature while also promoting education about plants. So, if you don't know where to find a safe place during the pandemic, you should definitely come visit the Arboretum on campus.
3. Take a Daily Walk around Campus with your Friends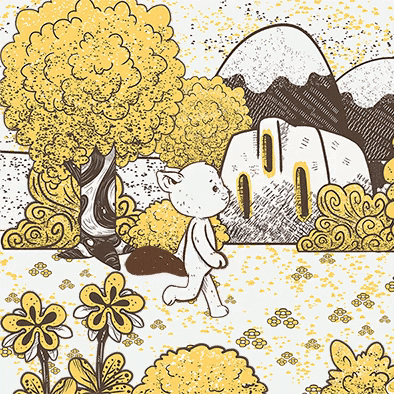 Penn State campus feels like a big city, so wandering around campus allows you to discover new places while taking a break in the pandemic. By grabbing some friends to keep you company on your break you'll only make it even more enjoyable. While walking with your friends, open your eyes to try to discover a couple buildings or new study spots on campus. On the other hand, going for a walk brings a wide range of benefits to our bodies. For example, walks help us to maintain healthy weight, strengthen muscle, lower the risk of getting high blood pressure, etc.
"Walking gets my blood pumping and distracts me from the stresses of being a college student during COVID," Penn State junior Shea Brown said, "I'm able to be in the open air and away from everyone."
Walking can easily turn into a great exercise for college students to relax. It affects various aspects of our wellbeing, including, physical, mental and emotional. During the pandemic, a lot of students may feel frustrated about the cancellation of fun events or parties. However, hanging out with friends around Penn State campus turned into a form of enjoyment, which transforms this activity into a mood lightener. Call up your friends to ask them out for a walk.
4. Rediscover a Hobby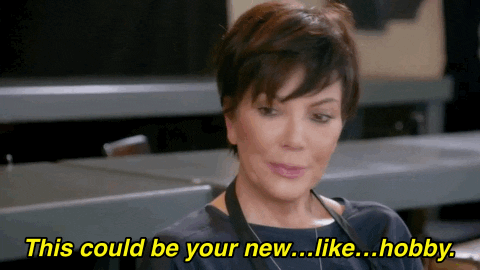 A lack of motivation can hold you back in your daily life, especially in the middle of the pandemic. Finding some positive energy to do the things that you love can now feel challenging. However, exploring a new hobby allows you to cope with anxiety outside of your schoolwork. It can also increase your interactions with other people. When you deeply focus on doing one thing that you find enjoyable, the time will pass surprisingly quick. Diving into your favorite hobbies not only boosts your socialization during the pandemic, but it also provides you with a chance to find your spark again.
5. A Picnic on the HUB Lawn
The HUB lawn – a perfect place for Penn State students to chill in between their busy schedules. You don't need anything fancy. You can just grab some friends and order your favorite foods to enjoy a fun time together at the most popular meet up spot on campus. From the lawn you can play card games, chat with friends or just sit in silence while watching your surroundings. During the coronavirus pandemic, safely maintaining human interaction turned into an impossible thing to do. But with such a spacious area, the HUB lawn provides you an ideal place to do just that.
6. Take a Shopping Trip to Downtown State College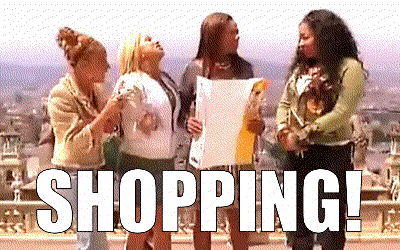 Put on your favorite outfit and grab a mask to get some shopping done downtown. Don't feel any shame in spoiling yourself from time to time. In the pandemic, money seems tighter than usual, but an occasional shopping spree never hurt anyone. You can take your mind off the unyielding fears that come with the pandemic. Although the majority of downtown stores require people to wear masks to go inside, purchasing your favorite items can always make up for those inconveniences. While shopping downtown, you can also spend time with people you love, either your family members or friends.
"During the pandemic, I often wear a mask no matter where I'm going," Penn State sophomore Fanshiqi Zhao said. "But I always take off my mask and feel the fresh air every time I go downtown to buy something."
Although the coronavirus still wreaks huge havoc on the world, you can still enjoy a little outing time. Going shopping means you can hunt for brand-new discoveries. The more you acquire something new, the more you'll feel joyful. You can even buy a little gift for an important person in your life to express your gratitude during this tough time. It doesn't matter if you wear a silky green dress or those beautiful acid wash jeans, just get yourself ready to go shopping.
7. Change the Scenery of your Study Spot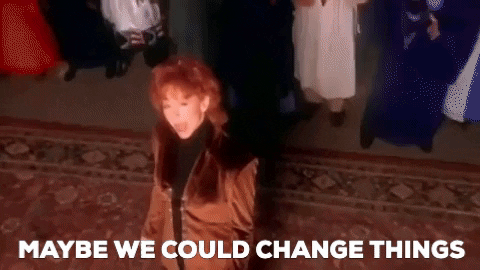 Changing your scenery can lift your mood more than you think. Whether you make a big or small change, escaping the same boring backdrop of your room for another study spot can develop the creativity of your brain. If the weather feels nice, find a spot outside with good Internet connection, so you can take your classes out there. If the weather bites a little too hard at your skin, the Intramural Building on campus features a new section dedicated to treating seasonal depression. A lot of special lights surround this space, which provides your brain with a sensational feeling that it doesn't get during colder months. It can also help you ease the feelings of loneliness during the pandemic. Most importantly, don't forget to mask up when you go indoors on campus.
8. Get some Ice Cream from the Berkey Creamery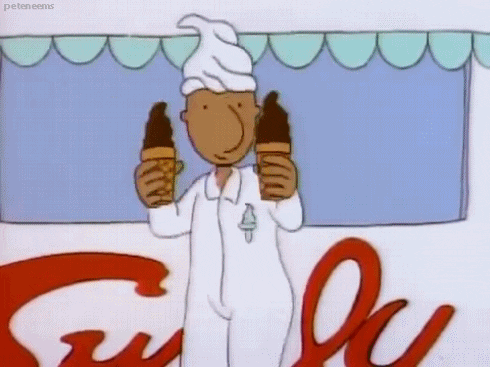 On a typical day, Penn State Berkey Creamery gets a long line that goes out the door, especially on the days of campus tours. The Creamery boasts more than 100 different flavors, with about 20 flavors in rotation every day. Decent servings of some of the most popular flavors like "BJC Jams", "Chocolate Pretzel Crunch" and "Coconut Chip" keeps the shop a hot topic amongst students. You can sit outside to enjoy the delicious ice cream while feeling the sunshine on your body. A big umbrella hangs above each table, so you can enjoy a treat under poor weather conditions too.
"I think getting ice cream with my friends is a very exciting thing to do during the pandemic," Penn State freshman Rachel Faust said. "Some of my friends are from out of town. When they come to visit I always make sure to lead them towards the Creamery at some point."
The Creamery ice cream produces a remedy for almost every occasion, especially stressful ones like a pandemic. To give students an even sweeter medication, the Creamery works with the Bakery to make ice cream sugar cookie sandwiches. The best dessert to treat every college student's high stress levels. Can you imagine how good it feels when the sweet taste of ice cream mixes with the softness of cookies in your mouth? It'd feel like a dessert paradise. So hurry in for your dose but keep in mind to wear a mask when you go inside the Creamery.
9. Order some Takeout from your Favorite Restaurant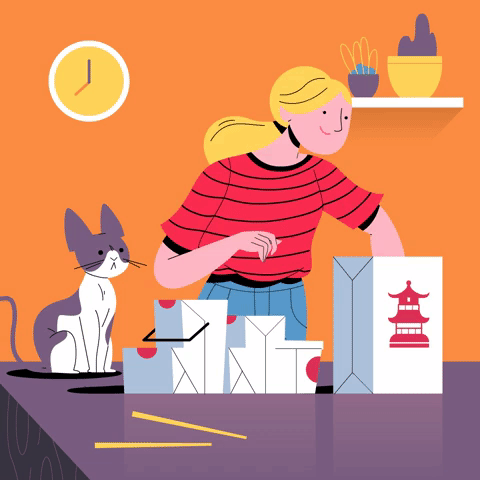 Even before the pandemic, ordering takeout turned into one of the most convenient ways for college students to get their favorite foods. Yet, the pandemic found a way to make it even more popular. Ordering food turned into not only a convenient dining option, but also a way to lessen the spread of coronavirus. Make sure you order yourself something tasty. Then, once your food comes, find a serene spot to enjoy your favorite flavors dancing on your tastebuds.
10. Spend a Day Inside your Cozy Dorm/Apartment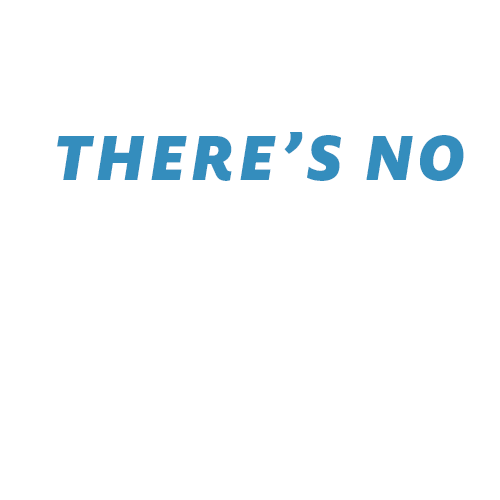 Taking a day off during an awfully stressful time can make a lot of tough things easier to digest. The time off from work can reduce stress and increase the level of satisfaction you feel in your life. You can spend the day doing anything from treating yourself to some self-care to looking through Pinterest for some cool recipes to whip up in the kitchen. Otherwise, simply put on Netflix to binge your favorite series. Don't feel guilty about not doing anything for a day. Instead, keep in mind that you deserve to take a break. Alone time makes a perfect alternative to the stressful college life in a pandemic.