In high school, it seems more important than ever for students to blend in with the crowd and get their peers' approval. However, once you get to college, it's time for you to stand out. What do you love to do the most? What makes you unique? Attending such a large campus can make you feel like no one else out there shares your interests and that making friends will be nearly impossible. However, the variety of clubs at Penn State cover almost every activity you can imagine and I have the list to prove it. One of the best ways to find your home at a huge university involves hanging out with people who feel passionate about the same things you do, like talking about Disney, playing the ukulele or scuba diving. This list only represents a fraction of the niche clubs at Penn State, but it proves that within the crowds of people speeding past you on-campus and random students sitting next to you in class, there are people just like you waiting to cross paths.
Keep reading to learn about the top 10 niche clubs at Penn State.
1. Disney Club
Do some of your fondest memories include dressing up as Disney princesses or watching classic Disney cartoons? By joining the Disney Club at Penn State, you can keep the magic alive in your college life with absolutely no dues to pay. As one of the newest clubs at Penn State, it functions under one main purpose: bringing people together from all different backgrounds under one common interest, a pure love for Disney. They host trivia nights and movie nights once a week to discuss everything even remotely Disney related to the unbreakable bond that only people raised on the whimsical world of Mickey Mouse can possess. "The natural love for Disney I think that people have is just so widespread that they just want to get involved with anyone else who likes it," Disney Club Vice President Gregory Susi said. So, make sure your Disney trivia stays up to speed, and get ready to make friends with some Walt Disney fanatics.
2. Second Floor Stand-Up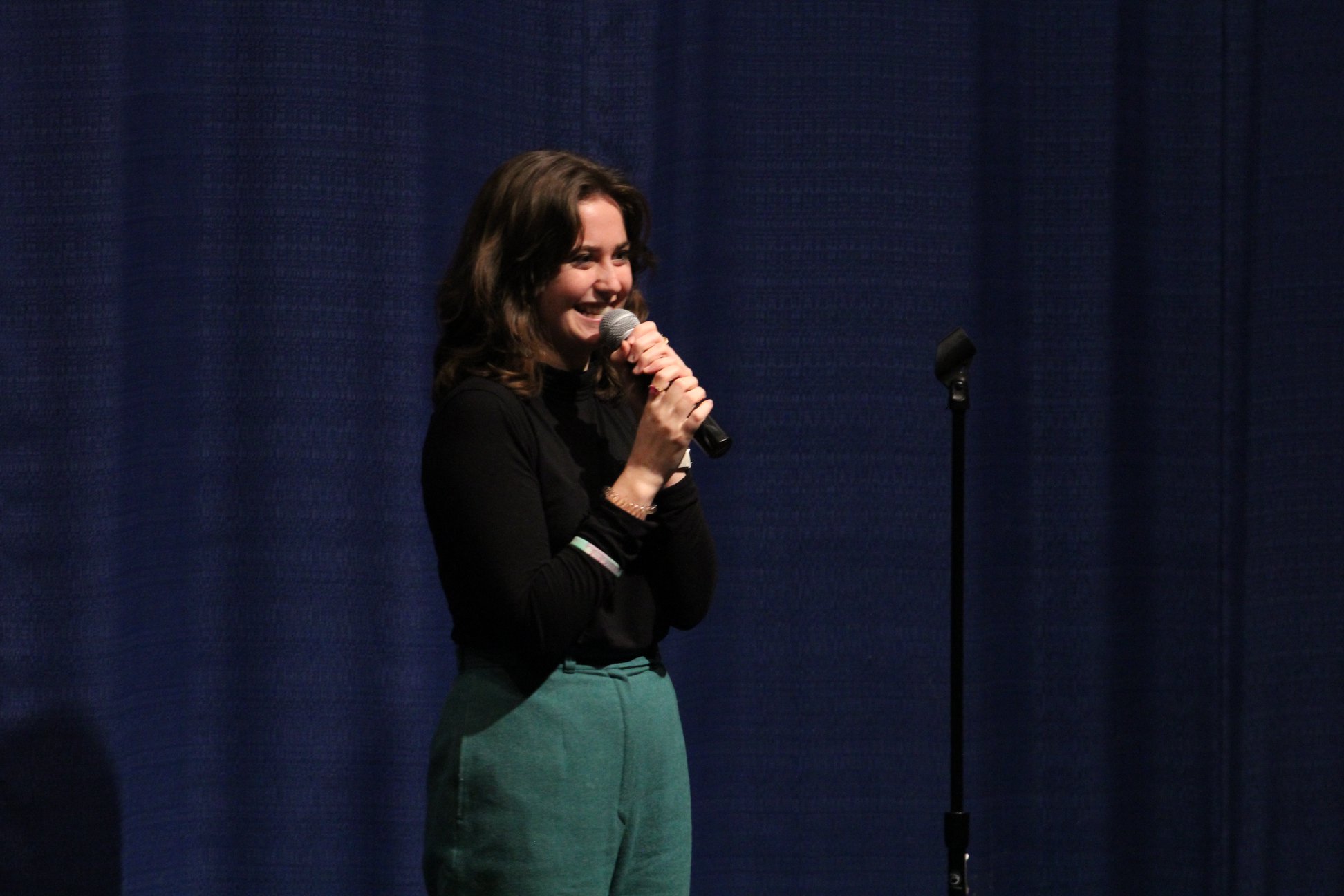 In your free time do you watch stand-up comedians like John Mulaney and Dave Chappelle on YouTube? Second Floor Stand-Up gives students the opportunity to take their own shot at stand-up comedy by performing on stage in 113 Carnegie Building. Brandon Scott Wolf, a successful comedian and freelance writer for Saturday Night Live, created the club in his second-floor State College apartment with a group of friends eager to break into comedy in 2009. Now the club hosts open mics on Tuesday nights and a popular free stand-up show every other Friday night. Anyone can show up to perform; it's a chance for students to be themselves and let loose. Standing alone in the spotlight can feel nerve-wracking and scary, but the club works together to create a safe space so performers can leave their vulnerabilities behind and just have fun on stage. "It's a club where individuals really get to overcome these kinds of obstacles on their own, but with the support of the rest of the club. So we always offer feedback after a set if you want it, advice, and we're all there to help each other get better. And just to be silly," Second Floor Stand-Up President Kristen Nodell said. Goof around with Second Floor Stand-Up and you might just captivate an audience.
3. Nittany Divers SCUBA Club
Want to learn how to professionally scuba dive underwater in the middle of Central Pennsylvania? Join the Nittany Divers SCUBA Club. The club welcomes people with any or no experience scuba diving with open arms. The main requirement: an interest in the undersea world in any capacity. Even so, the members can still help walk you through how to get your own life-long lasting scuba diving certification on-campus at a heavily discounted price for students. "We're made up of people from all different backgrounds, all different walks of life, and we're just united by this activity that a lot of people will never get to experience," Nittany Divers SCUBA Club Former President Christine Tamburri said. The club hosts fun, interactive events on campus to raise awareness about ocean conservation, climate change and pollution, including hosting a dunk tank competition on the HUB lawn and inviting world-renowned marine biologists to speak on-campus, like National Geographic explorer Dr. Sylvia Earle. "We'll show you a side of this planet that you've never seen before, a side that's beautiful, and a side that needs to be protected. And it's our job to do that," Tamburri said. For 53 years, the Nittany Divers SCUBA Club has created a community that works together to save the unseen, exquisite, underwater world and encourages people to dive beneath the surface. Who would want to miss out on that?
4. Dharma Lions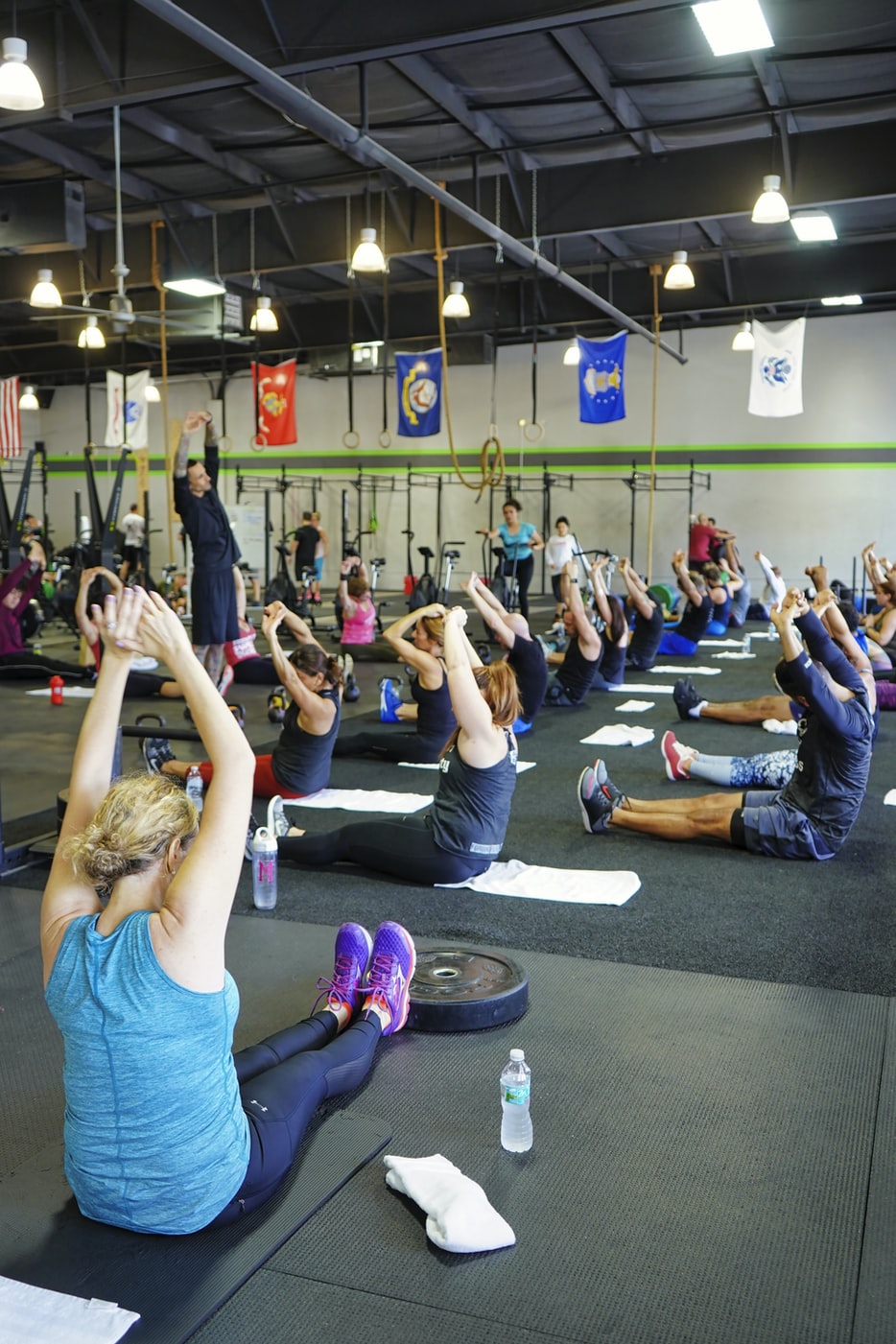 This club is entirely focused on prioritizing your own mindfulness and mental health. Living in a new home with over 46,000 other students feels stressful and overwhelming at first, so the Dharma Lions gather people together who want to practice meditation, achieve a greater sense of well being and take the time to slow down from the high-paced university life. Members teach each other how to discover their zen by implementing kindness, compassion and meaningful connections with others into their meditation. The Dharma Lions can help you create a better relationship with yourself and the human beings in your life with no requirements or dues to pay to join. "We see a lot of people come in and make lasting friendships, or maybe they just come and see each other once a week. But it's always this feeling of coming back to a community that feels very safe and very genuine without trying to push any other sort of motivation," Dharma Lions President Taylor O'Connor said. Find your inner peace with friends who will focus on lifting you up, instead of bringing you down.
5. Club Dodgeball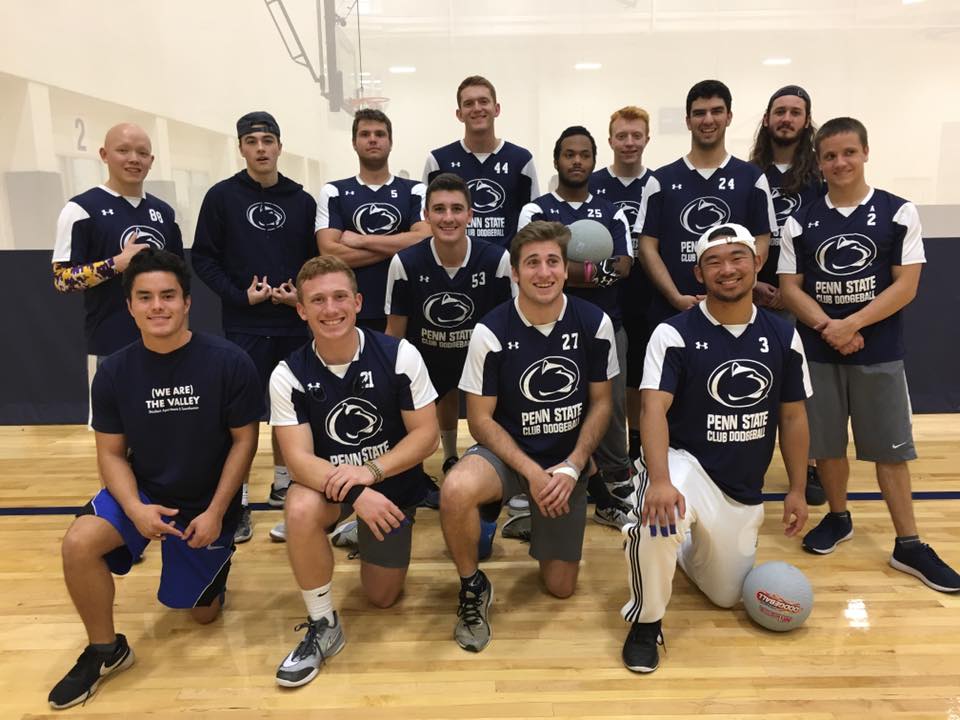 Do you miss sweating it out in gym class while playing this classic childhood game? Club Dodgeball can help you relive your glory days on the court. They have big goals to bring together people who love playing dodgeball to create a fun-loving community while crushing their competition at the same time. The players feel eager to win in the annual tournaments hosted by the National Collegiate Dodgeball Association, but they also have a soft side they use to support the Four Diamonds Fund. When Club Dodgeball spends time together off the court, they work hard raising money for THON to beat childhood cancer. Bet you thought your dodgeball days ended after elementary school.
6. Hot Take Club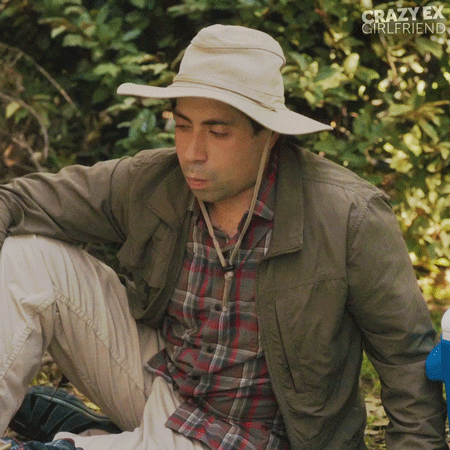 Have you ever had a hot take on a topic that shocked your friends? Well, this brand-new club at Penn State was created last semester to welcome your unpopular opinions and even encourage them. The Hot Take Club gives students an outlet to express how they feel about any topic they want. "It's such an empowerment of freedom of speech, being able to express your opinions, and I hold that freedom dear to me," Hot Take Club President Grant Hipps said. After students announce their own hot takes they get a chance to engage in a dialogue with others in an open Q&A for all members. The club aims to promote positive thinking, to motivate members to broaden their horizons and to understand other people's different perspectives. If you're looking for a no-judgment zone to just say what's on your mind, join the Hot Take Club.
7. Student Farm Club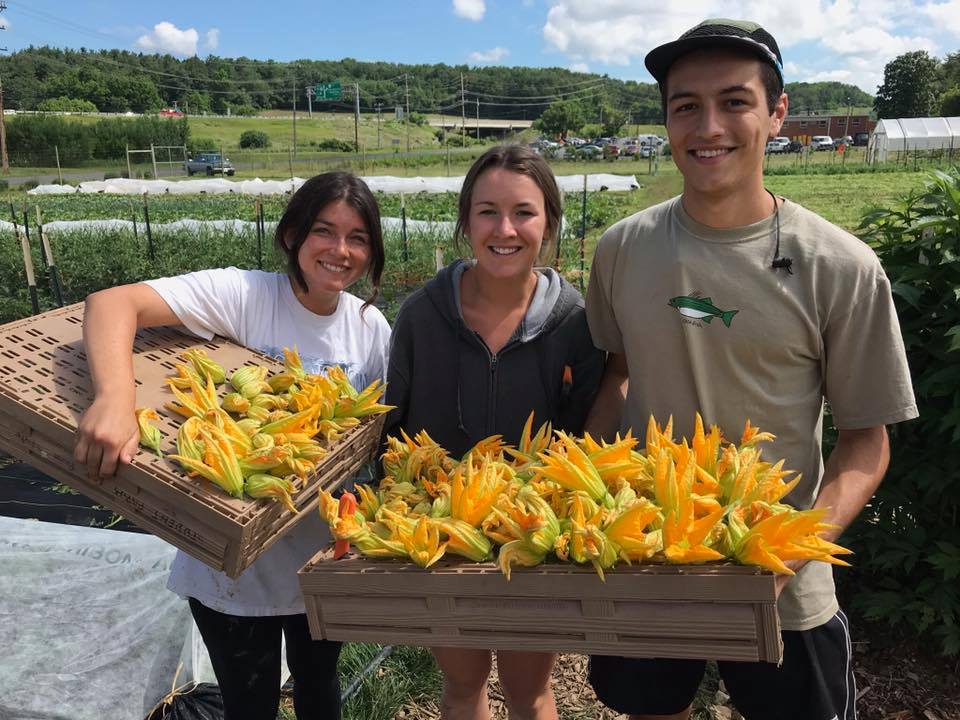 Passionate about sustainability and food security? Join the Student Farm Club to get a hands-on experience with agriculture that benefits the State College community. The club belongs to the Sustainable Food Systems program at Penn State and fosters conversations about agriculture, food waste and conservation outside of the classroom. "The reason this club is unique and stands out is because of the way that it reaches every single student on campus, whether they know it or not. If you've eaten food in the HUB or any of the dining halls, you eat Penn State Student Farm produce. And I think because of how important food is to everyone because it's essential, I think this club has a lot of value on so many different levels," Student Farm Club Executive Director Jade Menow said. On one single acre of land, the Student Farm grows fresh produce to donate to local organizations, including Lion's Pantry which intends to mitigate student hunger on Penn State's campus and the campus dining halls. The club hosts an annual Plant Sale, Harvest Festival, Summer Solstice and other events throughout the year that educate and engage with the community about the impactful work the Student Farm accomplishes. Members also cook, grow and donate food together to bond, and at the same time, raise awareness about sustainable, locally-sourced agriculture. The club plans to expand the farm into three times its original size within the upcoming years, and to help even more people with their home-grown vegetables, herbs and fruits. Day by day, the Student Farm Club makes a difference in the world, and you could too.
8. Coffee Club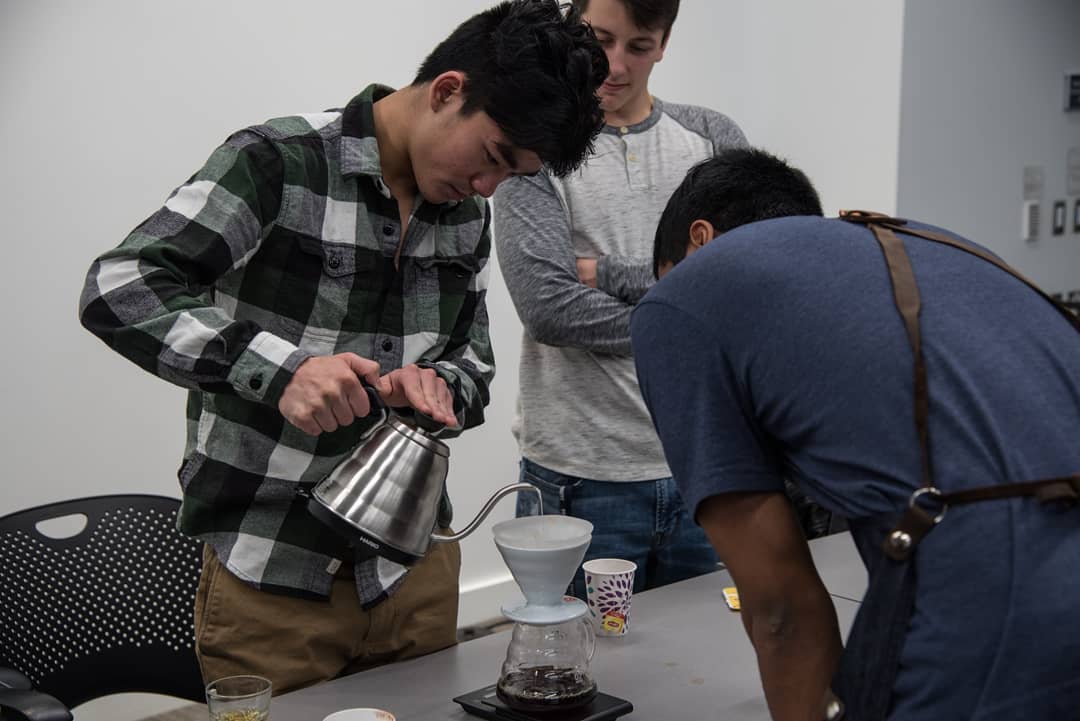 For many college students, only coffee gets them out of bed in the morning to go to classes. In the Coffee Club, students get together to discuss the exact science behind brewing and enjoying coffee, as well as the global history behind coffee cultivation. Make friends by bonding over your mutual love for coffee and taking it to the next level by learning professional tasting techniques, different brewing methods and attending experimental domestic and abroad opportunities with fellow coffee addicts. The club supports local cafes in State College and collaborates with coffee company sponsors from all over the world, so you can sip a latte from Saint's Coffee downtown or an espresso made from a handmade espresso machine imported from Florence, Italy. Now you will never have to drink your coffee alone.
9. Belly Dancing Club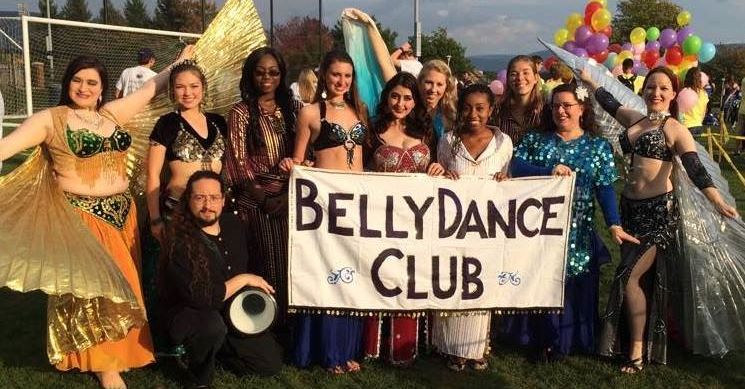 Have you always wished you could move your hips like Shakira? With the Belly Dancing Club, you can learn how to
dance
like no one's taught you before. Students can get
professional belly dancing instruction, performance experience and the ability to choreograph
their own pieces all while making friends in the process. After you feel prepared enough, you can audition for their performance troupe so you can show off your new dancing skills in front of a live audience. "It has really given me an opportunity to just step back from all the coding I do, all the work I do, and just really focus in on my body, just kind of let all my work go. It's very therapeutic," Belly Dancing Club Treasurer Mary Cascio said. Many club members have even built confidence in their bodies and grown to love themselves more through belly dancing. "Something about it makes me feel more elegant and makes me feel a little more sassy too, depending on what type of dance I do," Cascio said. Now you can exercise, feel confident and look great at the same time.
10. PSUkulele Club
Do you daydream about having the ability to croon "Somewhere Over the Rainbow" while strumming the ukulele? Now you have a chance to make your dreams come true with the PSUkulele Club. With no required fee to join, this club makes beginners feel at ease learning how to play this unique instrument. So if you never had enough time to pick up the ukulele yourself, sit back, relax and learn from students more than happy to share their skills and instruments with you. The peaceful music emanating from the ukuleles and the loving community that comes with it makes the club irresistible. "I always come back to the people, as much as I love ukulele, it's the people who are brought together by the community just to play, to hang out and to have fun," PSUkulele Club President Kyrie Murawski said. The members get to play for live audiences at the For The Glory Talent Show and they have an annual showcase at Webster's Cafe, even though there is no pressure to perform if you don't want to. The club also stays very involved with THON; every year they make people smile with their music on the dance floor, taking song requests from exhausted dancers looking for every excuse to stay motivated and sing along to happy tunes. "I want it to be a source of light for other people," Murawski said. In no time, you will feel more than comfortable playing "I'm Yours" on the ukulele and everyone will stop to listen.
Never let a big college intimidate you. Make it feel smaller. Before you know it, the campus will transform into your home filled with your own freedom, honesty, authenticity and friends for life.