The Content Strategy Lab
Are you looking for real world experience in media but are stressed about where to start?
The Content Strategy Lab is run by College Magazine CEO, Amanda Nachman who has personally mentored hundreds of writers to prove themselves as invaluable to the media industry and go on to publications such as USA Today, National Geographic, NBC, Vox, Random House, Seventeen Magazine, Rachael Ray, and more.
Benefits
+ Confidence That You Can Write Online at A Professional Level
+ Tools to Tackle Any Article Assignment You Would Receive in the Media Industry
+ Find Your Voice That Your Audience Loves and Shares Like Crazy
Enrollment Opens February 11, 2020! To learn more and gain access to free workshops in the meantime enter your name and email below.
What you can expect from
The Content Strategy Lab 
---
Five Training Modules
+ Each week Mondays at 12pm ET
+ On demand access to go at your own pace
+ 25-minute video training course
+ Covering SEO, bulk activity, built in audiences, stellar promotions
+ My 3 winning article structures

Game-Changer Worksheets
+ PDF worksheets
+ Article templates with keyword placements
+ Craft your irresistible Call to Action (CTA) for your audience
+ Identify sources that will help you promote like crazy
+ Facebook/Twitter/Instagram promo posts, Trello board template, promo emails that work

Q&A Sessions
+ Facebook live Q&A sessions with Amanda
+ Real time feedback on your unique audience goals

Incredible Community
+ Access to our exclusive community
+ Moderated by our editors to help you in a pinch
+ Real-time answers to ensure you reach the finish line!
WHAT OUR ALUMNI SAY
"Amanda's course was extremely helpful for me in terms of how to effectively put content out into the world that will be read. She helped me understand the structure and data behind what works and what does not for my website and business Movement Rx. She also helped me realize that less is more when it comes to content because it is about impact. I highly recommend Amanda's course to anyone looking to improve their website content game."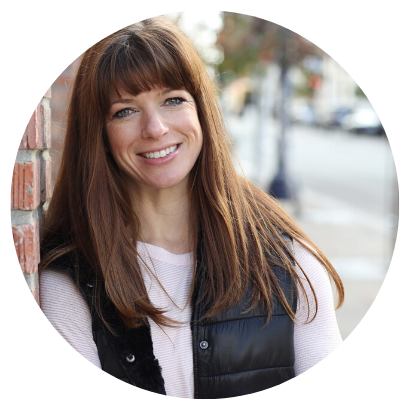 Dr. Theresa Larson, Founder of Movement Rx & Published Author of WARRIOR
"My travel brand is world-famous but my blog content on TheSoloGirlsTravelGuide was barely gaining any traffic…until I joined The Content Strategy Lab. In 5 days, I was able to apply Amanda's strategies to my existing blogs and resurrect them from the dead with higher organic traffic AND organic engagement. Plus, the blog I created in the Content Strategy Lab is ranked on the 1st page of Google in just 1 week. Now, when I write an article, I KNOW people are going to see it."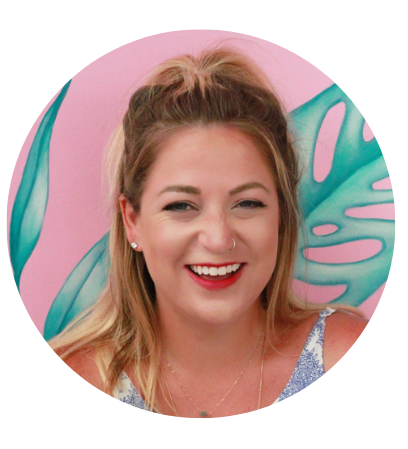 Alexa West, Author of The Solo Girls Travel Guide 
"I wish I knew the strategy on how to write articles and blogs that students read years ago. Amanda has crafted a unique course that is beautifully organized, clearly instructed, easily accessible, and packed with information that I'm able to use on my site VeraTeller. She knows how to write effective digital content using her content planning method. Amanda is passionate about the subject and eager to share her knowledge with others."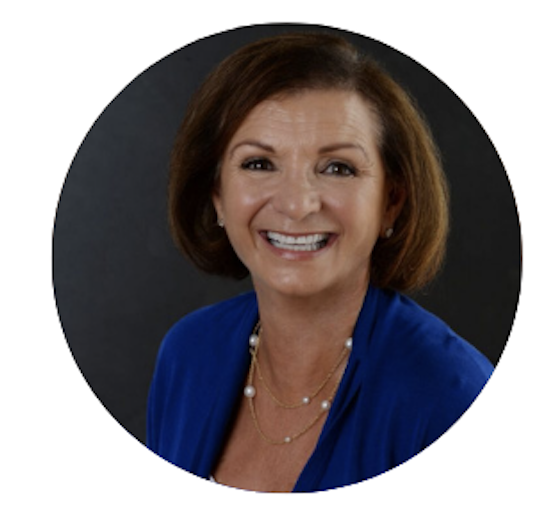 Dr. Vera Teller, College to Career Coach, Lecturer & Author
Gain access to free workshops leading up to The Content Strategy Lab!
The Content Strategy Lab Curriculum
---
Lesson 1: Establishing Your Content Goal
Together we'll determine your #1 Call to Action (CTA) that aligns with your business goal and connect to your audience. We'll walk though how to analyze competitor sites. Then we'll develop your first content vertical.
Lesson 2: Listicle
Listicles show up on our newsfeeds every day, from sweet like "15 Reasons Dogs Make the World Go Round" to serious like "21 Signs You Need a Mental Health Day." Successful listicles all follow the same rules. We'll break down what it takes to write a listicle that's informative, not cheesy, and share-worthy. Just because information is presented as a list doesn't mean it's not important.
Lesson 3: The Expert Guide
The cold, harsh truth of the matter is: No one trusts what they read on the Internet. That is, until you demonstrate your expertise and connections to experts. You'll learn how to incorporate expert sources. Then we'll dive into what makes for a great shareable quote. This will become your formula for writing how-to articles that readers trust.
Lesson 4: Ranking
Every lesson has led up to this: the ranking. You will learn to command the authority and establish the credibility to write a ranking that readers read, trust and share like crazy.  Your ranking may help your audience make a monumental decision, which we take seriously. We'll walk through our unique Ranking Methodology step by step to help you write a ranking worthy of thousands of readers.
Lesson 5: Publishing and Promoting w/ SEO Integration
There are two ways to get eyeballs to your website: Search and social media. Otherwise you'll need to buy ads. At College Magazine, 80 percent of our traffic comes from search. How? To achieve page 1 of search, you need to create bulk activity and inspire your audience to share on social media. Lesson 5 will break down how to do this step by step.
BONUS Lesson: Your Content as a Living Guide
Once your article goes live, you never need to touch it again, right? Wrong. Our bonus lesson will teach you why you need to think of your website as a living, breathing organism. You can leverage all of your past content to work for you again and again. Think about it, if your article is sitting on page 2 of search, don't you want to know how to get it to page 1? Absolutely! Be prepared to never see the Internet the same again once we reveal how your content is a living guide.
FREE MASTER CLASS!
Want to know what our courses are like before you join?
Sign up to get access to Content Planning Like a BOSS!
What are you waiting for?
By the end of this course, you will have:
1. A content plan that your audience loves
2. Your 1st piece of published content that has 100 shares and ranks on page #1 of Google
3. A step-by-step process for creating new content that wins every time
4. A social media promotional system that finally works
5. A website your audience visits again and again!
Enrollment begins February 11. Sign up to gain access to free workshops in the meantime!