The Content Strategy Lab
Level up your content. Reach thousands every day. 
Exclusive Video Training with Amanda Nachman, College Magazine CEO & Publisher
+ The Content Strategy Lab is an interactive 5-week video training course
+ Personalized feedback from Amanda and professional editors
+ Worksheets to get your creativity flowing
+ Incredible online community of content creators
+ Bonus lesson on Living Guides (total of 6 lessons!)
Register by October 15 for the early bird rate of $197!
You have the passion, talent and creativity to write…
But do you have a game plan?
Maybe you sit down to write as soon as an idea comes to mind…
Or perhaps you keep a running list of articles you want to write in the notes app on your phone.
But how much thought do you put into the actual strategy behind your article?
Your blog and your byline are extensions of you—show your readers that you've created the ultimate resource for them, packed with your unique passion—whether that be travel, food, entertainment, career, health or lifestyle.
The Content Strategy Lab will transform your writing process and save you hours of time!
You'll get a 360 view of what it takes to not only write winning articles, but also how to level-up the competition and rank on search.
Say goodbye to the days of guessing what articles will attract viewers to your site.
I am unlocking the College Magazine vault to give you all the secrets we've used over the last 12 years to reach over 925,000 unique readers per month.
If you could unlock all the secrets to attracting thousands of readers to your site every day, wouldn't you?
The Content Strategy Lab will help you align your goals with articles that have a built-in readership.
Design your content strategy immediately during the five-week course!
Writing intentionally will not only make your writing stronger, but it will also help you built trust with your reader and establish your brand as a writer.
(If you create content for another company, your boss will thank you for learning this information!)
And you'll get access to our online community where we'll share our content plans and provide feedback.
In this course we reveal insider best practices for online writing to understand what it takes to not only get readers to "click" to your article, but also to make sure they stay there and soak up every word.
Learn our 5-step proven writing system to write compelling articles and reach thousands of readers.
Class starts November 4, 2019. Register today!
What you can expect from
The Content Strategy Lab 
---
Five Training Modules
Class begins on November 4, 2019. Each week on Monday at 12pm ET we'll send you a 25-minute video training course. You have a full week to watch the lesson and work on the assignments. Each course takes a deep dive into the digital and writing concepts you've heard about but never fully understood, like SEO, bulk activity, active voice and more. You'll learn our 3 winning article structures that you will use again and again. You'll walk away with tangible takeaways and tools that you can implement into your writing in real-time. And you can play and replay the course until you soak up every bit of information our lessons have to offer.
Game-Changer Worksheets
Get ready to take action. Coupled with the videos, we'll release PDF worksheets that will get your creative juices flowing. Worksheets will also include templates that guarantee results—think cold call scripts, Facebook/Twitter/Instagram promo posts, Trello board content planning forms, email templates, article templates with keyword placements (so you know exactly how to implement your keyword for SEO) and more. You'll apply the concepts you learned and start right away.
Q&A Sessions
At the end of each video training, Amanda will answer your questions in real-time in the exclusive Facebook community. The Q&A sessions will  guide you on your unique content strategy journey. Come prepared to ask thoughtful questions that will help you make decisions that will take your articles and your readership to the next level.
Incredible Community
When you register for The Content Strategy Lab, you'll gain access to our exclusive community of content creators, bloggers, entrepreneurs, and writers on Facebook. The Content Strategy Lab Community will be moderated by our editors to give you real-time answers to articles you're working on now.
You can access this one-of-a-kind, a $799 value opportunity for only $197 when you register by October 15, 2019.
WHAT OUR ALUMNI SAY
Dr. Vera Teller
College to Career Coach, Lecturer & Author
"I wish I knew the strategy on how to write articles and blogs that students read years ago. Amanda has crafted a unique course that is beautifully organized, clearly instructed, easily accessible, and packed with information that I'm able to use on my site VeraTeller. She knows how to write effective digital content using her content planning method. Amanda is passionate about the subject and eager to share her knowledge with others."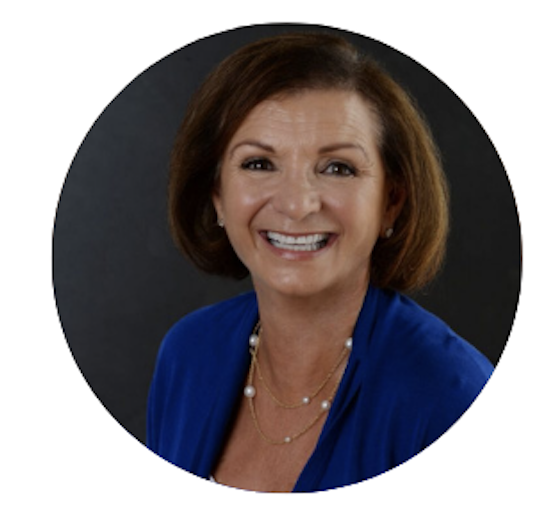 "I knew the basics of reporting—inverted pyramids, AP style and interviewing strategies—but upon my first assignment I realized that journalism isn't black and white. In the age of entertainment, it's vital to add creativity to every piece. I can't thank CM enough for taking a dry student of journalism and turning me into an experienced, 21st-century writer."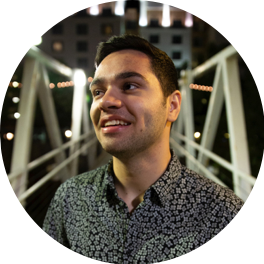 Brian Cognato
Corporation for National and Community Service
"It was at College Magazine that I learned how to write in a way that really reaches an audience —not papers, or essays, but stories—things that live and breathe and actually hold people's attention for a few minutes."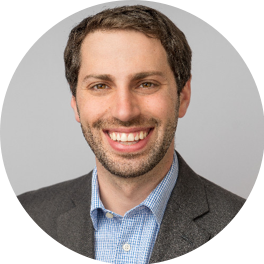 Meghan Gresk
Northwestern University
"I've definitely improved my 'show vs. tell.' I tend to use a lot of words to get to the point, but instead I've learned how to use the most effective words to paint a picture in a concise way that whether funny or moving, sticks with the reader. That includes getting rid of passive voice and linking verbs and using the strongest words possible to convey my story."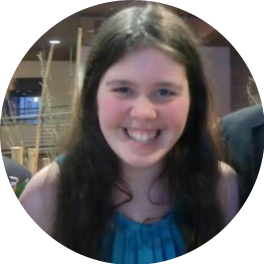 Emily Johnson
Rowman & Littlefield Publishing Group
"Being a writer at CM helped me incorporate my voice into all of my writing, not just personal pieces. Even if I'm writing about the science of grade curves, or the particulars of a university budget, you'll know it's me writing it, and that's amazing."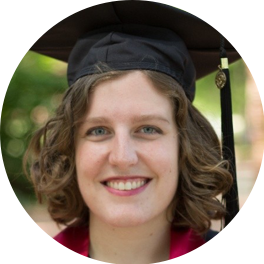 Ally Bartoszewicz
University of Notre Dame
"CM challenges me to find my voice in a new format of writing and learn the art of promoting my work. I'll admit this was all a bit intimidating at first, but the challenges have yielded so much invaluable growth I know will carry me closer to my dream writing career one day. Thank you CM!"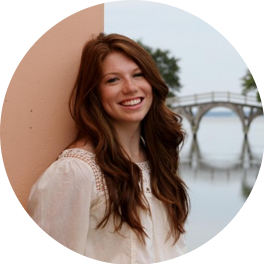 Erika Bell
Bleacher Report
"My time with CM has really shaped how I write. Before, I used to think that my writing was vivid enough, my voice was strong enough and my creativity was more than enough. But with the help of the CM team, I now know how far I can push myself and how much better I can be."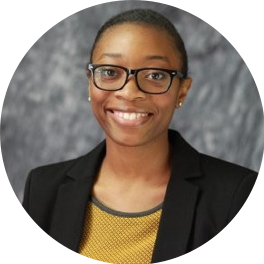 "I realized that everything I learned from CM was 100 percent applicable to any communications job… The team behind College Magazine understands that digital media is taking over and puts students at the forefront of all the innovative changes happening in the communications field."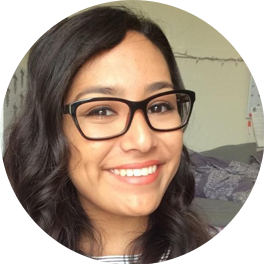 Dallas Simms
Arts & Letters Creative Co.
"Writing and editing for College Magazine has strengthened my eye for strong storytelling. I've learned that good storytelling is evident in many different formats: the image attached to the article, the headline, the introduction and the structure of the writing. If I can't resist the urge to click on an article and then find myself lost in the depths of the writing, wondering what's coming next as if I am the protagonist of the article, the author and editor have succeeded."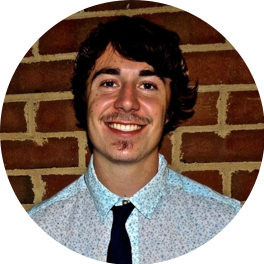 Alyson
My Virtual Vacations
"Clearly Amanda is an expert in the field. Worth every penny, her Content Strategy Lab taught me how to target my audience, grow my reach, and seriously up my writing game. I used the strategies I learned immediately on my blog, My Virtual Vacations, and they worked! The personalized attention flowed through each course and had me excited for the next."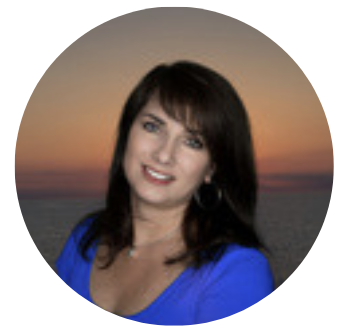 The Content Strategy Lab Curriculum
---
Lesson 1: Establishing Your Content Goal
You joined The Content Strategy Lab because you understand that you must write intentionally with your audience in mind. A blog without a clear focus is content that gets lost on the Internet. Instead, we'll set your writing up for success. Before we dive into our 3 winning article structures, we must first set clear goals, identify your niche audience, research competitor sites, develop your first content vertical, and learn to build a robust article pitch.
Lesson 2: Listicle
Listicles show up on our newsfeeds every day. Whether you're writing a light topic like "15 Reasons Dogs Make the World Go Round" or a more serious article like "21 Signs You Need a Mental Health Day," successful listicles all follow the same rules. Listicles are almost a genre on their own. We'll break down what it takes to write a listicle that's informative, not cheesy. Just because information is presented as a list doesn't mean it's not serious journalism.
Lesson 3: The Expert Guide
The cold, harsh truth of the matter is: No one trusts what they read on the Internet. That is, unless you can back up what you say with expertise, primary sources and thorough research. In lesson 3, we're covering how to connect with unique sources, including templates for emails, cold calls and follow-ups to send your potential interviewees. Then we'll dive into what makes for a great quote so you can ask just the right questions. Then learn how to write a how-to article and an expert guide that readers trust.
Lesson 4: Ranking
Every lesson has led up to this: the ranking. You will learn to command the authority and establish the credibility to write a ranking that readers read, trust and share. Your ranking may help someone make a monumental decision, which we take seriously. We'll walk through College Magazine's Ranking Methodology step by step to help you write a ranking worthy of thousands of readers.
Lesson 5: Publishing and Promoting w/ SEO Integration
There are two ways to get eyeballs to your new (or even well-established!) blog: Search and Social media. Here at College Magazine, 80 percent of our traffic comes from search. How? To achieve page 1 of search, you need to create bulk activity and get hundreds of people to share on social media. Lesson 5 will break down everything you need to do right before and after you press "publish."
BONUS Lesson: Your Content as a Living Guide
Once your article goes live, you never need to touch it again, right? Wrong. Our bonus lesson will teach you why you need to think of your blog as a living, breathing organism that needs a tune-up every now and then. If your article is sitting on page 2 of search or is on the brink of reaching the #1 position on search for a keyword, don't you want to know how to get there? Absolutely! Be prepared to never see the Internet the same again once we reveal how your content is a living guide.
Content Planning Like a Boss
Want to know what our courses are like before you join our Content Strategy Lab? 
Sign up to get access to the FREE Master Class!
This is a Must-Register if…

+ You are tired of working hard on your articles… for no one to read them.
+ You want to plan your content strategy ahead months in advance, not hours before you're expected to publish a new article.
+ You want to build a website or blog that becomes more than a side hustle, but you don't know how to drive readers to your site.
+ You're ready to transform your writing from basic to extremely engaging.
+ You're ready to build a community of readers that trust you and your authority as a writer.
+ You want to become a master of social media strategy—without sounding like an advertisement.
+ You're excited to join a community of content creators and learn from one another.
+ You wish you understood the secrets of SEO and passively bringing thousands of readers to your cornerstone articles.