Looking into Classics as a major but don't know where to start? Eager to learn about Greek and roman history, including myths, languages and cultures? The Classics major, or Classical Civilization, may come off as an unorthodox area of study because some colleges don't even offer it as a major. However, its very strangeness provides the true appeal. It offers insight into ancient worlds and languages. It explores both Greek and Roman cultures. You also gain access to other worlds and a chance to explore even more after college. This article provides a guide to the major, details on some internships to apply for and some career opportunities to consider should you choose Classics for your major.
Here's everything you need to know about the Classics Major
What You'll Be Doing

Though not available at every college, the Classics major definitely proves as one to look into should you fancy research, history or just thought Percy Jackson's stories were fascinating enough to study in more depth. More to the major exists than just the study of ancient Greek myths such as Zeus, Hades and Poseidon. Classics give you a more in-depth study of Greek and Roman cultures. They help you further your study in the Greek and Roman languages so that you can identify ancient artifacts. Study ancient texts and symbols. Best of all, you get to explore history that left such an impact on even today's society that there exists countless books based on the myths and cultures that others lived in once upon a time.
The Classes You'll Take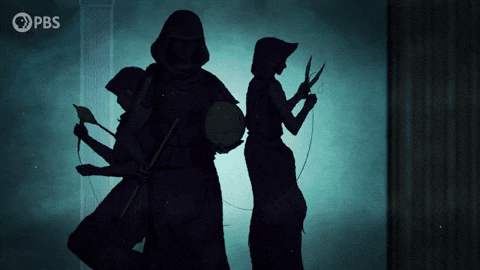 Curious about some of the classes you would take should you choose this route? I'll tell you, but a disclaimer; they might push you in this major's direction permanently. The classes, after all, seem kind of perfect. For one thing; you get to learn elementary Greek and Latin. Take it from someone who barely managed to learn any of it on Duolingo. Latin doesn't offer itself as easily as one would like. You get to read and write Greek and Roman literature, study art from Ancient Greece and Rome. And, my personal favorite, Classical Mythology. Yes, the department really does offer that as a class. You can learn about the difference between Orpheus and Oedipus (a surprising number of people don't know), read Homer's works on the Greek gods, find out about the Trojan war and even the way the modern world interprets these gods and their actions today. I noticed people really don't like Zeus nowadays. Anyway, for what we now consider simple, if not entertaining myths, the Greeks and Romans lived through it as their history.
Internships for This Major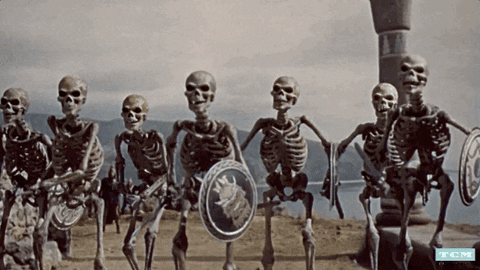 Several colleges offer plenty of internship opportunities as well so that you can get ahead in a competitive field while studying. Boston University, for instance, offers summer fellowships to study culture and archeological sites, as well as internships to study ancient texts using digital means. There exists internship opportunities in the Newberry Library in Chicago, The Getty Villa in Los Angeles, the University of Michigan (which offers a summer research opportunity program) and many other positions to look into that you can find on the Case Western Reserve University website. Sitcoms often poke fun at certain majors and make it seem as if you won't have a future if you don't pursue a career in engineering, medicine or science. But the world expands so much beyond that. Don't limit yourself because you feel like this degree won't offer you much, when in fact it could offer you so much more than settling for any conventional major. For further proof, keep reading.
Career Opportunities
1. University Lecturer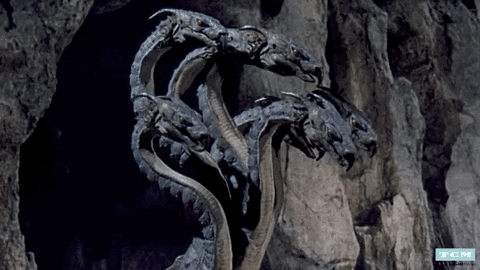 This one seems obvious, but I list it anyway because it seems like a good idea to keep in mind. If you plan to keep going with your Classics studies and obtain a master's degree, and even a PhD, then you will possess the ability to lecture at any community college or university You can share your knowledge with others. Maybe broaden your horizons and still go on archeological digs and do your research while still having a steadier source of income. Best of all, you will possess a career in which you share fascinating and deeply-rooted history.
2. Archeologist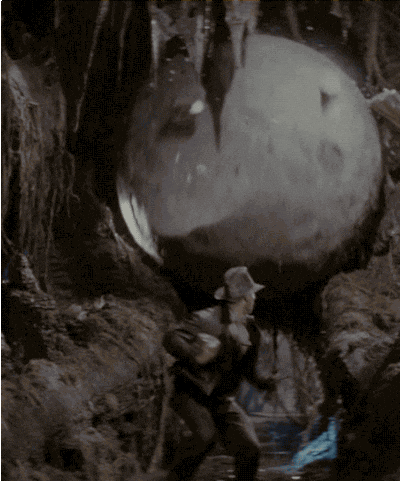 Believe it or not, archeology does not simply exist as a running joke on the show Friends. Ross's group may tease him for his fossil digs, but archeology contains immeasurable excitement. As an archeologist, you can study ancient artifacts, learn to handle precious pieces of history that people once actually handled every day. You can visit ancient sites and excavate alongside other professionals. Dig a little deeper with Classics and find something fascinating hidden beneath your feet.
3. Museum/Gallery Curator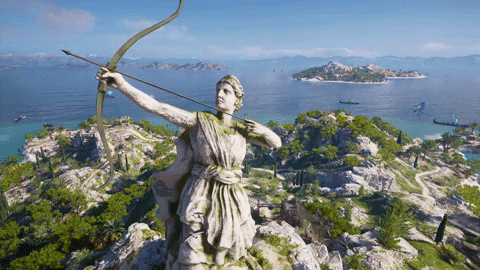 I always imagine this position belonged to someone with an eye for detail and aesthetics. Someone who knows their history and how to best display that. A museum or gallery curator not only selects the exhibits that the museum shows its public, but they also decide where the exhibits go. If you feel like someone who not only knows the ancient history well but how to display that to others and turn that history into an experience, then this career might just work perfectly for you.
4. Market Researcher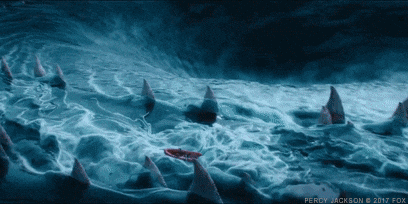 Say someone writes a book on their studies and findings. Perhaps Disney Plus adapts a beloved kids' book based on Greek mythology. Maybe a museum wants to display their findings to the public but doesn't know where to start. Then you come in. A market researcher finds the best ways to get work out to the public, whether through videos, advertisements or articles. They examine consumer data, which means that they know what people respond mostly to. They know what something will sell for, and how much it will sell for. As a market researcher coming from the Classics department, you will understand the work you market better than any objective third party because you will know the works' strongest selling points and how those stories can best connect to the public.
5. Archivist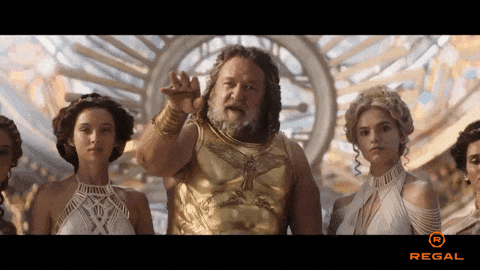 This one seems the coolest to me. Archivists come close to archeologists, in that they can help obtain certain artifacts, but these people actually preserve the artifacts they find. They work more with papers, maps and documents. Archivists then clean them up and take as much information from them as possible, and they do so without damaging the documents. They learn how to research carefully, how to protect ancient letters, and how to use their knowledge of ancient Greek and Roman culture and language in order to discern the artifacts' significance.
Reviews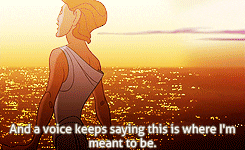 1. "Originally in college I was a chemistry and classics double-major. What made me decide to pursue Classics as a career was that I asked myself at one point whom I wanted to be like when I grew up, my chemistry professors or my classics professors, and the answer was clear. My Classics professors were passionate about their studies, actively involved with student learning, and caring about each and every student. What I gained from my undergrad professors was inspiration to challenge myself and be curious about life, and to be open to new directions in knowledge. UCI was / is home to the TLG project, a database of all ancient Greek texts, and I was lucky to be a student assistant on the project as an undergrad. I also learned the value of asking the big questions that ancient writers asked, and the importance of periodically revisiting those questions and re-evaluating my perspective on life," University of California, Los Angeles Classics graduate Kathryn Chew said.
2. "My experience of studying classics at UC Davis was great. Small classes, forming relationships with faculty and other students, working on challenging material I loved, lots of opportunities to do fun things (put on plays in ancient Greek), travel to Greece and Italy. Since the major normally required just one class in Latin and one in ancient Greek per quarter, I had a lot of time to explore other interests like linguistics, Renaissance English lit, and political science. I went on to be a professor of Classics. So, first, I acquired a career from it. But beyond that I think I became an excellent analyst of text and argument. You can't skim ancient languages and be any good at it. Because there languages are not based on word order (like English or French) but case, and therefore word order is fluid, one must slow down and analyze word choice and word placement. That has immense benefits for understanding text. Second, because ancient writers were so imbued with rhetoric, literary studies in classics focus on understanding a text's argument, what a text is persuading you to do or think. This training has immense value for those whose work centers on textual analysis, e.g., lawyers. It's one reason why Classics majors score higher than any other major on the LSAT. I think, finally, it taught me humility. One cannot stand in the presence of Homer and Vergil, of Plato and Cicero, and not recognize that the genius of 2000 years ago will always surpass your own," University of California, Davis Classis graduate Douglas Foraste said.
3. "I had a great experience studying Classics! I did some of the coursework at CSULB and some in the UK as part of the Study Abroad program. The content was always challenging and engaging. The professors are passionate about their subject and that absolutely comes through in their classes. I have 5 degrees, and I think the Classics degree was the most fun (as odd as that sounds) in part because of the professors and in part because of the personalities that come through the page as we the read ancient material. I got to see the larger rhythms of history, which has made the chaos we are experiencing now more bearable– it's still incredibly frustrating but I understand it better and I know it's not new. I got to really look at the human condition; when we see ancient Greeks struggling with PTSD after war, you start to realize just how NOT alone or original we are. There's something really comforting in that. I see the ancient past all around me, how the roots continue to bear fruit even now! Our American attitudes about sex and gender can be traced back to Augustus (a bit of hypocritical prude!). I also started got to understand how integrated knowledge is. There is no such thing as the Humanities without the Sciences and visa versa! To find meaning and genuine truth, you must engage both: quantify as much as you, and can develop good data to create a logical argument, AND realize that everything is about the story you tell and how it connects to our basic humanity, for better and worse. We remember the luminaries of the past not just because they were smart, but because they explained what they found really well: they told a good story! This is as true about Maya Angelou as it is about  Albert Einstein. Through Classics, I learned how to write really well (construct a good argument and use language with more intention than ever before), and truly read a text closely, noticing all the nuances of language and structure.   On a more measurable level, when I took the GRE to get into my PhD program, I scored in the 97th percentile on the Verbal section. All those standardized tests get a little easier with Latin under your belt," California State University, Long Beach Classics graduate Nancy Meyer said.
Not many people think about Classics outside the Disney movie Hercules, which already comes off inconsistent, by the way. They should call the movie Heracles, his actual Greek name. And yet, Classics offers so much to the people who study it. It provides history, battles over love, a touch of myth and so much more. Consider carefully what to study and if you find an interest in Classics, then go for it. You'll soon find a lot more to it than Pegasi and satyrs, though those aspects always seem fun, too.