Summer coming along means a lot more than hot Midwestern weather, ice cream and school vacation in Iowa City. In this unique city, it means transitioning into version of itself that contrasts the version that exists during the non-summer months. Mere walking distance from the city's downtown pedestrian mall lies the University of Iowa. This lively campus brings in roughly 33,000 students each school session, which effectively brings the city to life. The close proximity and the influx of students in the overall population makes Iowa City the epitome of a college town. But what happens when the school year isn't in session and the students leave? A guide to the University of Iowa won't help you with the summer version of Iowa City.
Keep reading for a guide to living in Iowa City from the last day of spring semester until the first day of fall classes.
The Vibe
Small town quiet with big city experiences.
What it Feels Like to be Here
Iowa City during the summer is somehow simultaneously the chillest get away and a major hotspot. You can walk around on sidewalks that aren't crowded with packs of college kids or covered in binge-drinking vomit but still enjoy the variety of shops, restaurants and entertainment. Instead of your classmates, what you see is friendly townies and wide–open spaces. "[I]t's not just college kids everywhere, there's families and real people…. like a real town. It's a lot more chill," senior Nick Hawkins said. The summer is not just a break from school, but also a break from students. Well, except for orientations and college visit groups. But don't worry, avoiding them is easy – their gold and black lanyards can be spotted miles away.
With the absence of the regular student crowd and the dissolving of the dreaded school year blues, you can get the relaxation you've been longing for all year long. "[I]t's a bit more peaceful and less wild than what we are used to during the school year… During the summer I just mainly focus on working and coming home and relaxing. Something I can't really do during the fall and spring," senior Daniel Freeman said. Even without packing up and going back to your parents, you can kick back and feel like you're at home.
Everyday Opportunities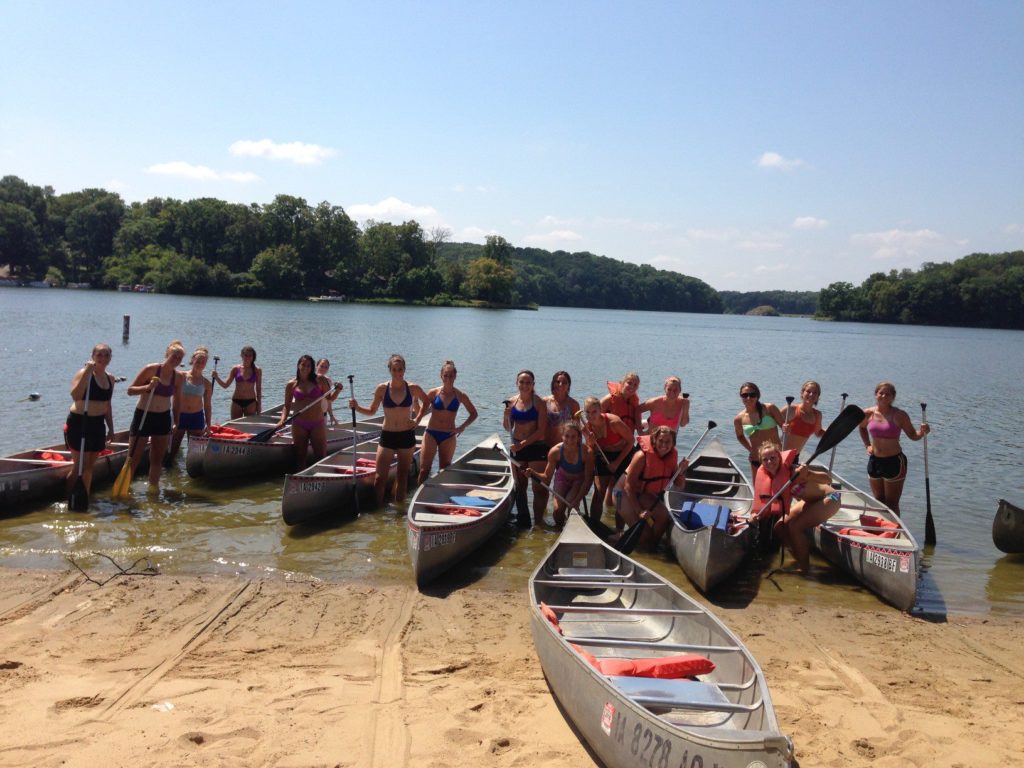 Just because it has a new vibe, doesn't mean it has lost the things you grew to love during the school year. Additionally, there are some extra perks to going to these beloved places. "Restaurants like Bluebird [Diner] or Micky's [Irish] Pub and Grill become a lot less crowded… there isn't really a wait for anything, which is extremely nice," Freeman said. This is great news for people looking for a less complicated and more personable time but might be bad news for those who love getting lost in the crowds and doing tons of mingling. This same thing is true of the bar scene: "We know how crowded they can be during the school year but during the summer there is a lot less people there… you actually have room to move," Freeman said. The summer version of Iowa City is admittedly tamer, but just think of all the available parking.
There are also things that you really can't enjoy any other time than during the summer. "Lots of hiking. Terry Trueblood for walking and Lake McBride for actual hiking," senior Phoebe Cooper said. Even an Iowa City native recommends the nature perks that the city has: "I also like to do nature things during the summer that I can't get to when school is in session, like going to Hickory Hill, Lake MacBride, Woodpecker Trail, Squire Point," senior Leela Bassuk said. If being active is something that is important to you, here is some more good news. "It's also truly bliss to go to the Rec during the summer because it's way more empty…" Bassuk said. However you slice it, Iowa City has all the resources for your summer workout regimen or picturesque adventure at the ready.
Can't Miss Events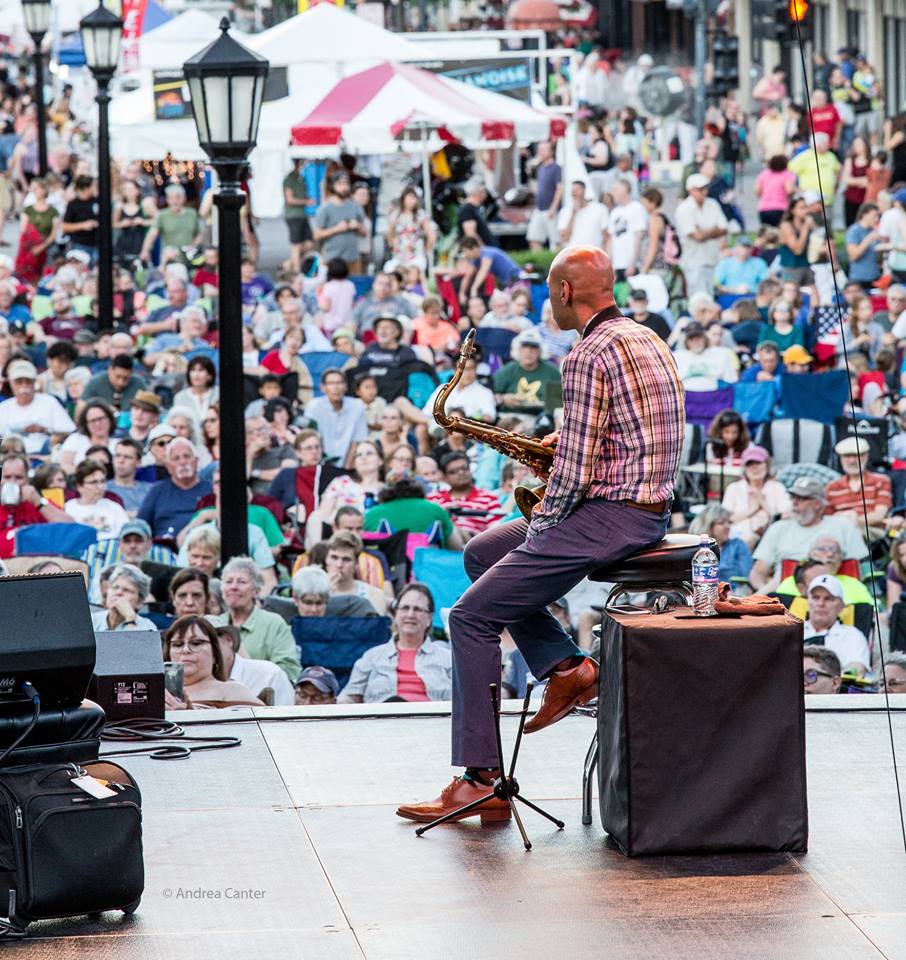 Even without classes and university planned events, there's no lack of things to do. City organizations take over, planning multiple diverse events to fill the summer days and the city streets. For example, the Downtown Block Party takes over the Pedmall every year. This event is great for all ages; featuring games, live entertainment and delicious food. For those 21 and up, however, you get the added privilege of a pass to drink in the streets. This year the block party is set for June 22nd, so mark your schedule and lay your bread base accordingly.
If you're a fan of the artistic side of Iowa City, summer is your time to shine. "Iowa City really is the greatest little city for the arts," junior Kate Pixley said. The Iowa City Jazz Festival is a weekend long, jazz filled outdoor concert event. "It is a fantastic reason to enjoy good food and good music in the sunshine," Pixley said. This year the festival starts on July 5th with a line-up guaranteed to both blow you away and lower your blood pressure with the sweet tunes. A month before this event, the Iowa Arts Festival dazzles the streets of Iowa City. The weekend long event has diverse food and art, both for sale and your viewing pleasure. Artists from all around travel to show their work in a spectacular outdoor display. The Arts Fest began on May 31st this year, so it has passed for this summer. If you missed it this year, don't fret. These events come once every year, you can count on that.
Q&A
What's something that you didn't expect about choosing to stay in Iowa City?
"Because so many people go home for the summer, expect your friend group to change drastically…you end up hanging out with people you never would hang out with during the school year. Luckily for me, this new friend group lead me to meeting my current boyfriend," senior Phoebe Cooper said.
Did you feel it was worth-while to stay or did you wish you had gone home in the end?
"It was worth it. I got to feel what it's like to be independent without school and to work full time and feed myself without a meal plan," senior Nick Hawkins said.
What would you tell someone who is on the fence about staying?
"It definitely is a change of pace from Iowa City during the school year, but if you haven't stayed here over the summer before, there are some cool local events and summer activities…[these events] have grown a lot over the last five years and are for sure worth staying in town for. It really gives you a different perspective of the city," senior Leela Bassuk said.