Say someone mentions Lincoln Logs or Legos, and your inner 5-year old gets a little too enthusiastic. Or maybe you're three rounds in and you gladly accept the challenge to build the drunk-Jenga tower. If that's you, a major in architecture could be your cup of tea. An architecture major opens up windows of opportunity that will blend your artistic side with tech-savvy modeling skills so you can go into a number of fields from landscape to interior design. It's a major that will launch you into a creative career with the same financial security all those business majors like to brag about having.
WHAT YOU'LL BE DOING
Before you become the designer of the next Chrysler building, you have to start with the pre-reqs. The lower division classes will give you a foundation in architectural history, analysis and design. So no matter if you're artsy or analytic, you'll find your foothold and continue on to develop a breadth of knowledge that is anything but limited. The major will give you critical thinking skills and a social awareness that will be applicable no matter which field you go into. This can be a huge benefit because becoming a licensed architect requires accreditation by the NAAB, which typically requires more than a bachelor's degree.
If you happen to find an architecture internship as an undergrad, snag it! They're hard to come by, so studying abroad may be the perfect resume booster in place of an internship. But after your four years have flown by, you'll be well prepared to enter a broad array of fields like interior design, landscape design, construction, engineering and real estate.
UPSIDES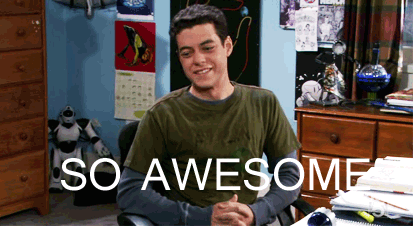 "Architecture is all about problem solving. As a culmination of history, sociology, environment, psychology, and art, architecture is an adaptive and encompassing field that prepares one to think outside of the box when solving an issue." –Devon Morris, University of San Diego '14
"We learned to develop our design skills through drafting, computerized design and historical references. This was all helpful because not only did we learn the basic programs used in architecture, but our minds were developed to think critically and philosophically about space and what it means to create it." –Gala Sofia Murguia, University of San Diego '13
"You leave the program with a high sense of confidence that you have the ability to teach yourself." –Ryan Barney, University of San Diego '14
DOWNSIDES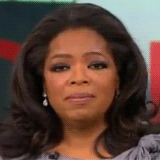 "What's difficult about architecture is that it's incredibly time-consuming. Last semester, the seniors clocked an average of almost 700 extra hours." –Anna Keig, University of San Diego '17
"Architecture is not for the faint of heart. With the sheer quantity of physical requirements, be prepared for it to consume most of you days… and nights." –Devon Morris
"It's unique in that if you want to excel you need to be obsessed. It's very demanding time-wise if you want to excel. I put in 50-60 hours a week just on my final project and that's pretty standard." –Ryan Barney
CAREER OPPORTUNITIES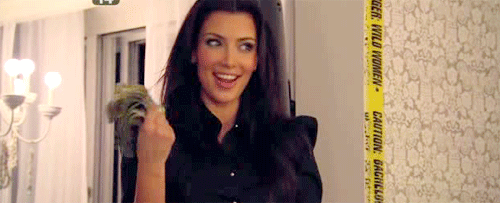 After researching hundreds of case studies, you understand all the history of building and site design. You've mastered the art of building models to scale and you're ready to take your knowledge of steel, timber, and reinforced concrete elements and subsystems to the actual streets. No, you won't be building that skyscraper just yet, but these opportunities will get you started. And after you've muddled your way through art history classes like "heterotopia and the city," and once you're done tearing your hair out over your senior thesis, you can throw your cap in the air because you've graduated! Now it's off to the real world. With an architecture degree the career possibilities are endless.
1. RESIDENTIAL INTERIOR DESIGNER
With a job in this field, your life becomes a commercial-free HGTV show on a continuous loop. There's a good chance you'll be self-employed or work for a small firm with one to five designers. You need persistence, patience and dedication to have what it takes to be successful in a business where your experience and reputation build your client base.
2. COMMERCIAL INTERIOR DESIGNER
A cube farm is so been there, done that. In this field, you'll want to create office spaces that find innovative ways to maximize space and promote future productivity. While it's similar to residential interior design, in the commercial sector you're designing and managing the building of office spaces. So while having creativity and vision are key, it's also helpful to have a business mindset.
3. JEWELRY DESIGNER
This isn't just a position for hippies selling amethyst pendants at small-town craft fairs. While there's quite a bit of self-employment in this field, nearly half of jewelry designers work for bigger firms and jewelry manufacturers.
4. LANDSCAPE DESIGNER
With this gig, you may not be getting dirt under your nails but you'll plan, design and manage outdoor open spaces. You'll be hired to design anything from parks to gardens to sporting sites, or rejuvenate places that have been affected by motorways or urban development. It's great if you have that knack for envisioning the potential in a space yet feel like you'd rather apply that talent to flower beds instead of concrete.
5. FURNITURE DESIGNER
This type of job is perfect for those business-savvy individuals. Furniture design takes creativity and artistic talent and pairs it with business awareness, specifically marketing and sales. You have to be on top of the trends to have the vision to lead new interior design movements.