In many ways, my private, Catholic and all-female high school prepared me for college. I spent four long years watching the hours tick by until I had no choice but to let my head hit the pillow for four hours of sleep before my 6 a.m. alarm rang. The amount of work I had prepared me to meet deadlines in college. The long list of rules to abide by in high school taught me to respect my teachers and work. My tartan skirt, white polo and knee socks showed me the importance of presenting ourselves in a respectable manner.
So why did starting college feel like jumping into cold water?
I believe the answer to that question lies in the two main aspects of my education: all-female atmosphere and religion.
My high school allowed me to wake up twenty minutes before I had to leave for school; I could roll out of bed, brush my teeth, wash my face, slip my uniform on and chug a cup of coffee to keep me awake despite my ever-present lack of sleep. I didn't make the effort to cover my adolescent skin or conceal my under-eye bags. An all-female school with a uniform put us on a level playing field in terms of appearance; clothes represent different personalities and school caste systems. The uniform prohibited that. It gave me the opportunity to focus solely on my education.
On the first morning of college, I spent 40 minutes just ironing out my long, curly hair. I applied a full face of makeup — something I rarely did in high school. Going to classes with boys and in my own clothes intimidated me to no end. No amount of makeup could hide my unpreparedness for this day. I remember watching my roommate applying her makeup and mimicking her because I didn't know how much was acceptable for class. I settled for concealer, highlighter, mascara and setting spray, but only after carefully observing her routine.
For once, I felt I needed to put real effort into my presentation. Because of this, I wore a pink corduroy overall dress with a white t-shirt to class on my first day. So, when I walked into Intro to Statistics and saw students in pajamas or white t-shirts with no bra on the first day, the uniform-wearing high-schooler inside of me felt shocked. Was it too late to pull out the tartan skirt? The level playing field that my former uniform placed students on disappeared, replaced with outfit anarchy.
And then the obvious: boys.
I had not sat next to a boy in class since middle school. My Catholic school education engrained it into my mind that boys meant distractions. The first thing I learned in college was that this mindset held no truth. It amazed me to find that I could learn alongside students of the opposite sex. No particular incident brought me to this point; I reached the conclusion gradually. My angst from struggling to find a seat next to girls on the first day of classes slowly dissipated as I grew more tired and restless to complete assignments. Like Michelle Obama said, "There is no boy at this age that is cute enough or interesting enough to stop you from getting your education."
My adjustment struggles extended beyond the classroom. About two weeks into college, my roommate began dating our neighbor, and he and his friends spent a fair amount of time in our room. I remember one particular occasion where I stepped out of the bathroom after a shower in only a towel while two boys studied in my room. My inner high-school self cowered at the embarrassment. Here I stood, in only a towel, in front of two boys whom I barely knew.
And what's an article about college without the partying? The religious basis of my high school taught me that drinking and using drugs was morally wrong. I hadn't even dipped a toe into partying before college; in high school, I always designated myself as the driver who sipped a red solo cup full of Sprite.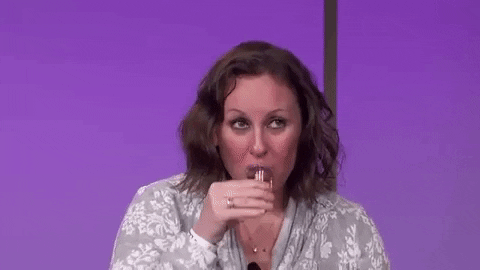 The first weekend of college coincidentally became the first time I had a sip of beer. I never had a crazy blackout story where I drank too much because I had not drunk much before.
My high school experience engrained it in my mind that my actions have consequences, so to this day I am careful with drinks.
The starkest contrast between my high school and college experiences lies in freedom. My mother used to tell me to be wary of potential friends and suitors in college because freshmen feel like "kids in a candy store who are finally allowed to have everything."
By everything, she meant freedom, and now, well into my sophomore year of college, I know that. My high school life remained incredibly structured for four years, my day scheduled from the moment I woke up until I switched my lights out. In college, that structure disappeared completely as I took my life increasingly into my own hands.
And then I felt the cold water feeling that I referenced earlier.
Once I came to terms with everyone's newfound freedom, I could to adjust to school. Things would inevitably change: the result of growing up. The truth: as we get older, we become more independent and capable of making decisions for ourselves. College is just merely another step on that path.