Bedrooms become mythical worlds we create and explore by just sitting there, listening to reverberations on the walls and watching shadows form. There's a sense that this feeling belongs to you and you only. Yet somewhere, somehow, this certain artist knows it too. You've felt it before. Being in quarantine during college can feel tough, especially when you're only several feet away from your friends, but music can help us alleviate the loneliness. Even if only used for background noise for crying, I've been listening to these songs during isolation. Here's an eclectic mix of synth to shoe-gaze. They'll make you feel at home no matter how far you might be from your friends and family.
Something to remember: it
'
ll pass.
1. "Something to Believe" by Weyes Blood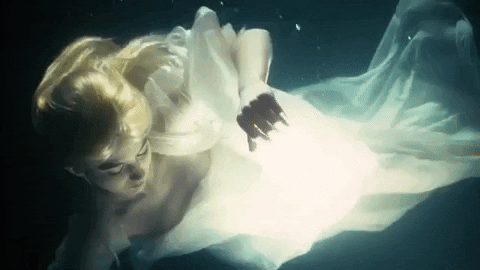 Weyes Blood's Titanic Rising has a running theme of bedrooms as sacred spaces as depicted on the dreamy album cover. However, this track possesses the fleetingness of motivation that I'm sure you've grown familiar with during these times. As a Californian, the line, "living on the fault line" strikes even a deeper chord within me from living on the edge of collapse due to the San Andreas fault. Weyes Blood embodies that sense of precarity felt in the day-to-day.
"Weyes Blood catapults baroque pop into the stars," Bennington College freshman José Pereira said.
When she sings, "I just lay down and cry / The waters don't really go by me," it's as if she can see me here lying in bed, feeling nothing but static. As the lyrics chant, "Something bigger and louder than the voices in me / Something to believe," I've realized that we are all searching for something more, something beyond ourselves.
2. "Only Tomorrow" by My Bloody Valentine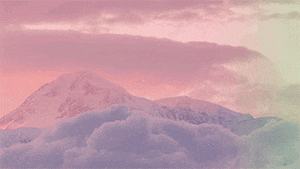 My Bloody Valentine's one of those bands I can doze off to and still have my dreams be intermingled with the fuzzy music. Their song "Only Tomorrow" from their 2013 self-titled allows you to collapse into a dream world. The jarring distortion creates a sense of precarity as if the static imitates the bad connection you have on a long-distance phone call. It's dense yet ethereal.
"Shoegaze confuses me with its dissonance, but I feel tugged back and forth in the warmest way possible in 'Only Tomorrow,'" artist Tyler Peterson said.
Even if the only view is your ceiling or a few postcards from your friends, you'll be drifting far away from reality. The hushed vocals are like whispers. "Only tomorrow the love comes easy / What should I do, it's the only you." It's only you.
3. "Bicycles" by The Clientele
Watching the snowfall outside my window–a street so silent, branches perfectly covered in white–the British twee pop band The Clientele, of course, came to mind. Invoking nostalgia, I think a lot about last autumn. Even more so than childhood or pre-pandemic times, despite the beautiful lyrics, "Playgrounds where we spent our days / Return within our dreams."
Funny how I did not manage to think of last autumn as a particularly interesting era of my life as it happened. I now think of it a lot; the days spent learning to drive, the sunsets by the harbor. "I've been driving in my car / On Sunday in the rain / And my life is slipping so away." All from the comfort of my window.
4. "Hey Moon!" by Molly Nilsson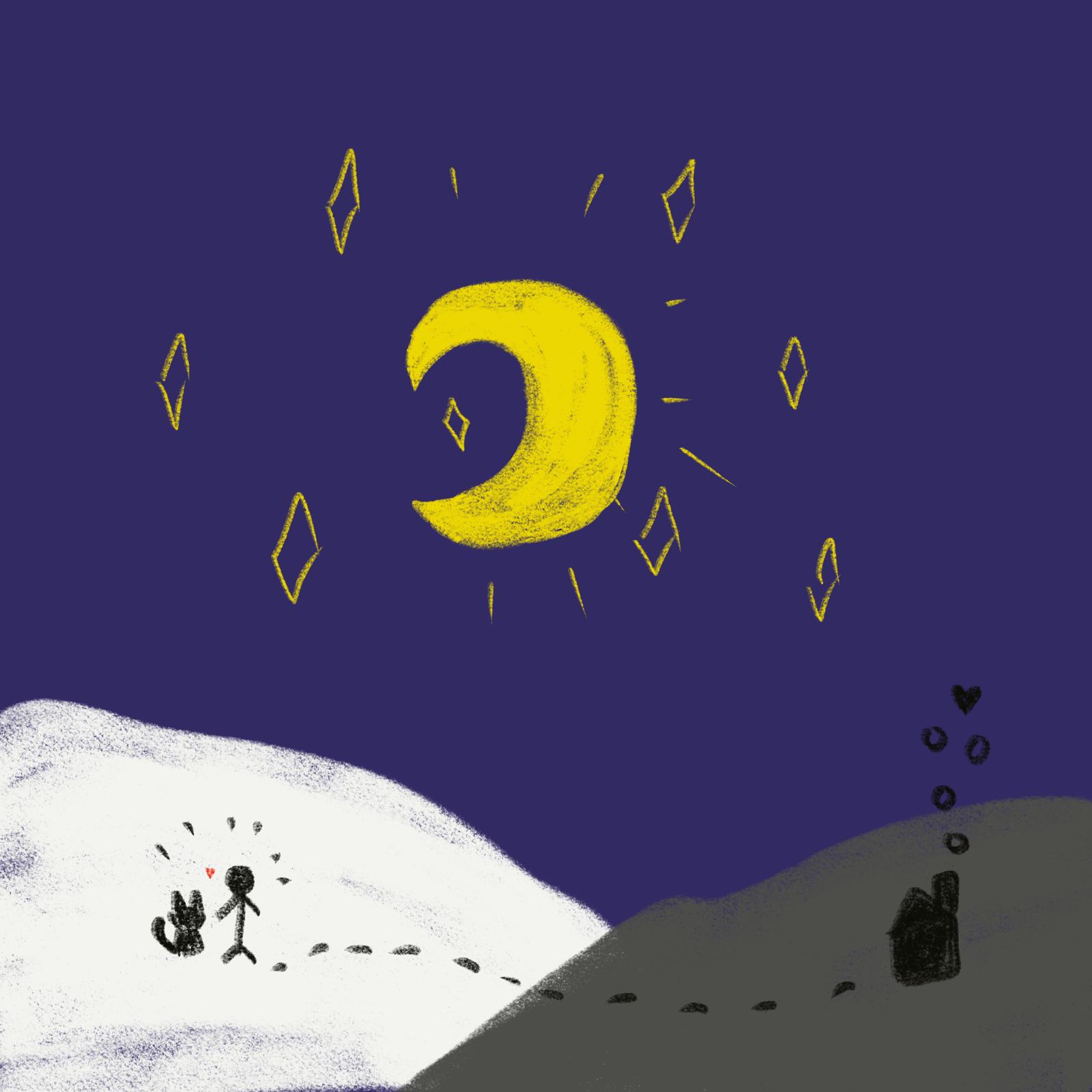 With the full moon approaching, this Molly Nilsson track has been more appropriate than ever. It guides me through my long walks in the snow. Sometimes, I can even see the moon during the day. It makes me smile to realize how many of my loved ones are looking up at the same sphere in the sky. "And your pale, round face / Makes me feel at home in any place / I would happen to be." The fun synth makes the song a bit more upbeat but long remains present. Cycles mean everything's circular. Everything will pass. "Hey moon, the night is coming to an end / Hey moon, come back soon."
5. "Let Her Dream" by Sloome
Another perfect song for watching the sun rays gently enter through your window, Sloome covers you in layers and layers of noise. The repetitive, trancelike guitar invites you to daydream the entire day away.
"One of my favorite things is watching the colors from the sunbeams dry onto the walls of my room while I listen to Sloome," York University junior Susie Lin said.
Each dimension, from the main guitar riff to the gentle vocals, creates an atmosphere of contemplation and pure bliss. Loop it on repeat. Staring at your ceiling never felt better. Maybe some clarity will come out of it. Maybe you'll run in and out of old memories. Perhaps you'll just end up falling asleep. There's always tomorrow.