It takes a community to build a home, and here at Habitat for Humanity, members take huge strides to ensure they provide people with a decent and affordable place to live. So grab your hammer, your Hydro Flask and your passion for making a difference while building some memorable connections (and some stellar homes, too).
Read on to discover how you can help others build a place to call home by allying with Habitat for Humanity.
What the Organization Does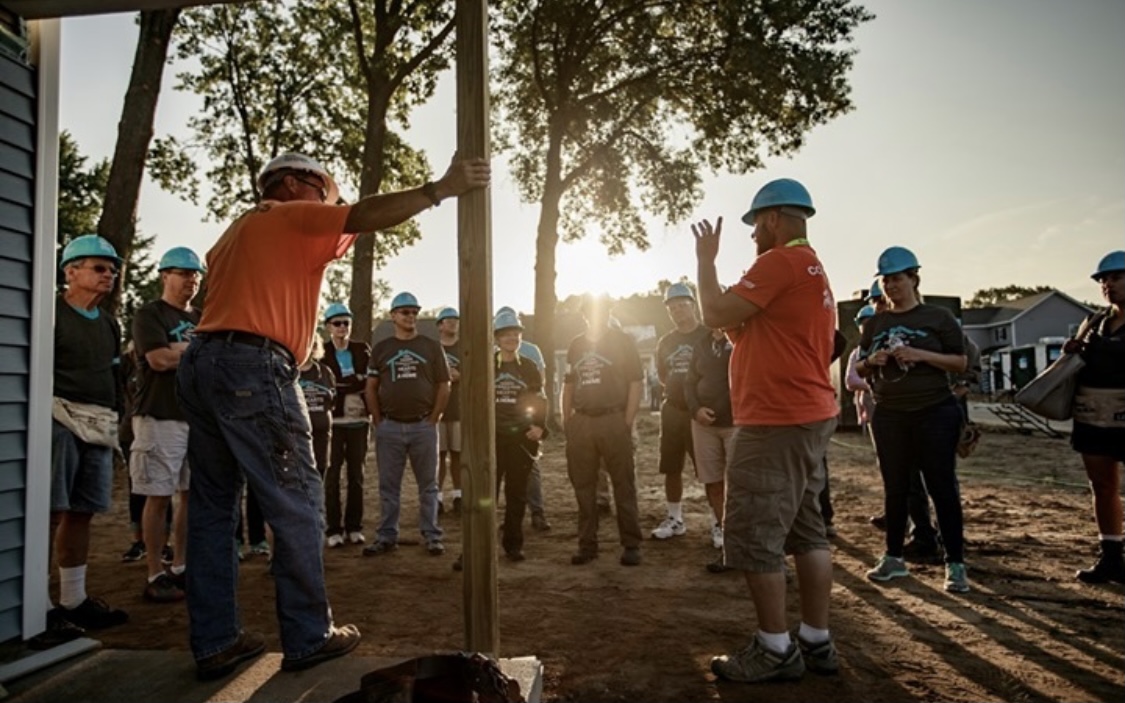 Habitat for Humanity deems itself as a global nonprofit organization that aims to provide people and families with affordable homes. The organization accounts for a number of homes in over 70 countries and in all 50 American states. To spread its mission toward college students, Habitat for Humanity chapters are located in several universities across the United States, and the chapter at the University of Florida makes no exception.
In 1986, the UF Habitat for Humanity chapter was born, and since its inception, 148 houses have been built and 1126 students have volunteered. The Habitat for Humanity chapter at UF prides itself on creating lasting impacts on the Gainesville community through building homes for those in need. The chapter works with Alachua Habitat for Humanity, and they always love welcoming new volunteers.
Every Saturday, UF Habitat for Humanity hosts builds where students have the opportunity to construct houses with fellow UF volunteers. They essentially build homes from scratch all while envisioning the finished product, which seems to be an incredible and unmatched experience!
Who the Organization Helps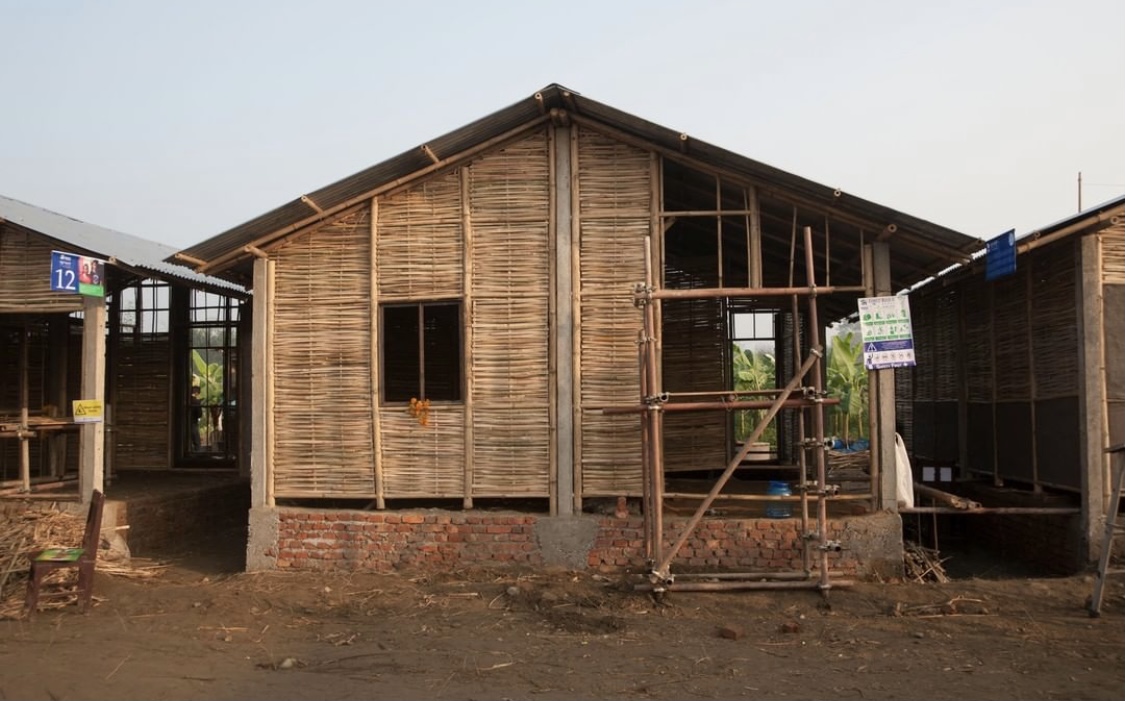 One of the best parts about Habitat for Humanity is that the organization's efforts directly impact people and families right in the heart of their community. Members construct each of the houses in the Gainesville community, and all of the money raised during fundraising efforts go straight back to the local area!
Scott Winzeler, Chief Outreach and Development Officer for Alachua Habitat for Humanity discussed the importance of ensuring people have access to affordable housing.
"When you stay in a place for a long period of time you get to know the people living next to you, your neighbors. They look out after you, and they look out after your kids. They let you know if there is any mischief around," Winzeler said. "It allows you to bond together to create a stronger neighborhood. And stronger neighborhoods create stronger communities."
People all around the world struggle with this prominent issue, and Habitat for Humanity aims to create a global impact to solve this problem.
"There is one household out of every six that is a severely cost burden household, that is a household that spends more than 50% of their income on housing. And that's just not fair. It's not right," Winzeler said. "I'm happy to be working for an organization that is working to address that."
To sign up, families in need of a home can apply for homeownership through the nonprofit, which coordinates builds and fundraising events. Students involved in the college chapters feel ready to help make their potential homeowners' dreams a reality.
What it is Actually Like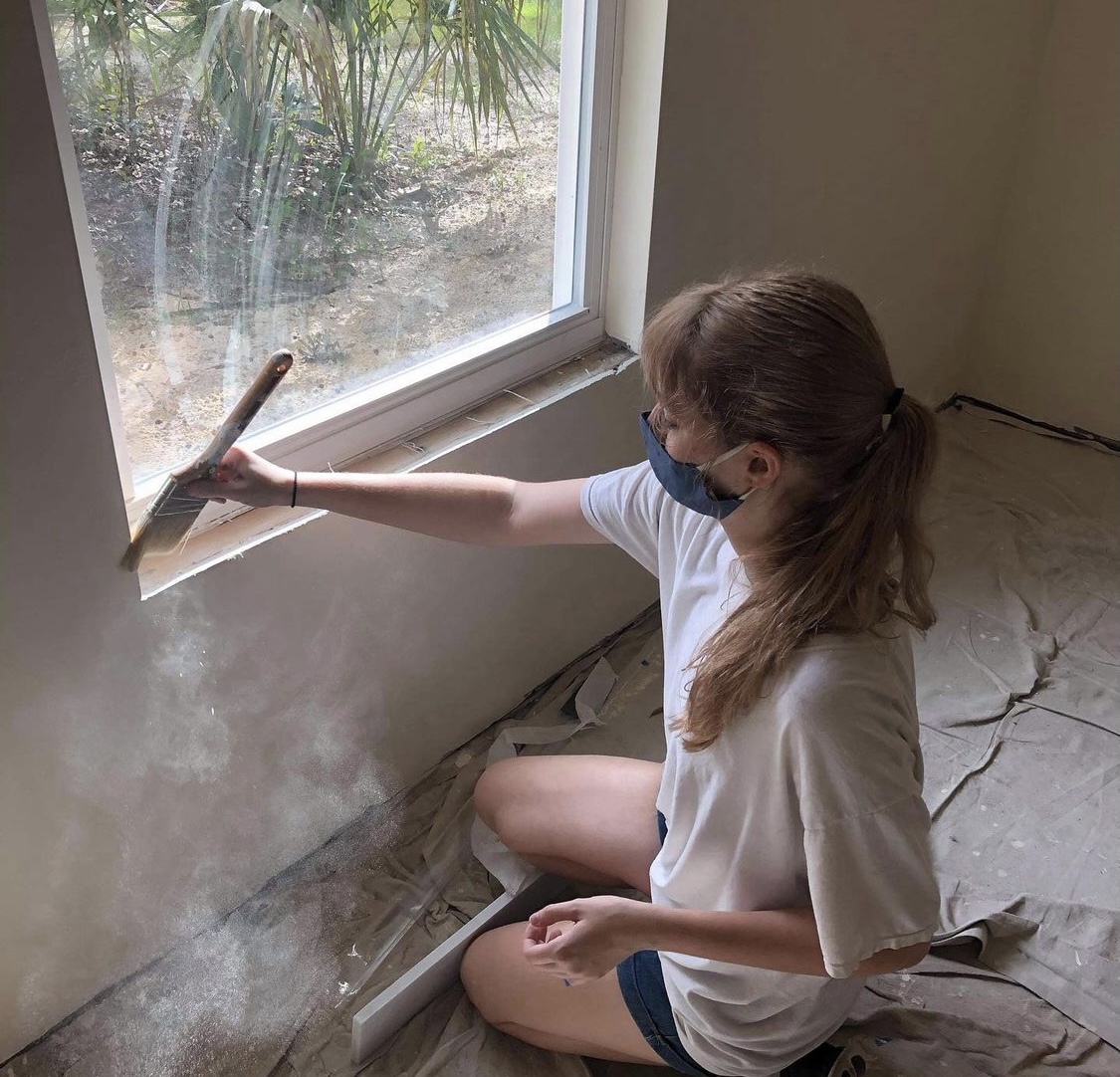 You've probably heard the phrase, "it's all about the journey," and this phrase couldn't appear more true for the members of Habitat for Humanity. What makes this organization so special embodies the fact that its members value building connections with others. What better way to create a strong community than by building a home among the members of an organization? For college students, members gain the incredible opportunity to connect with people in the chapter by attending social events, learning information from speakers at general body meetings and getting to build homes with inspiring people.
The organization makes participating in builds super easy to sign up for, and members are able to do so during general body meetings. You don't need previous experience to attend, and members definitely recommend bringing snacks and a TON of water. Get ready to burn some calories, meet some super cool people and make a lasting impact on your community.
At UF, the chapter hosts general body meetings each month where speakers talk about the mission of Habitat for Humanity. Fun fact: they take part in Habifacts fun facts about the organization that help engage members.
The chapter also organizes several fundraising events throughout the year, such as a 5k race, a Yankee Candle Fundraiser and a Silent Auction. The money raised throughout the events helps provide new books to children moving into the constructed homes.
What You'll Learn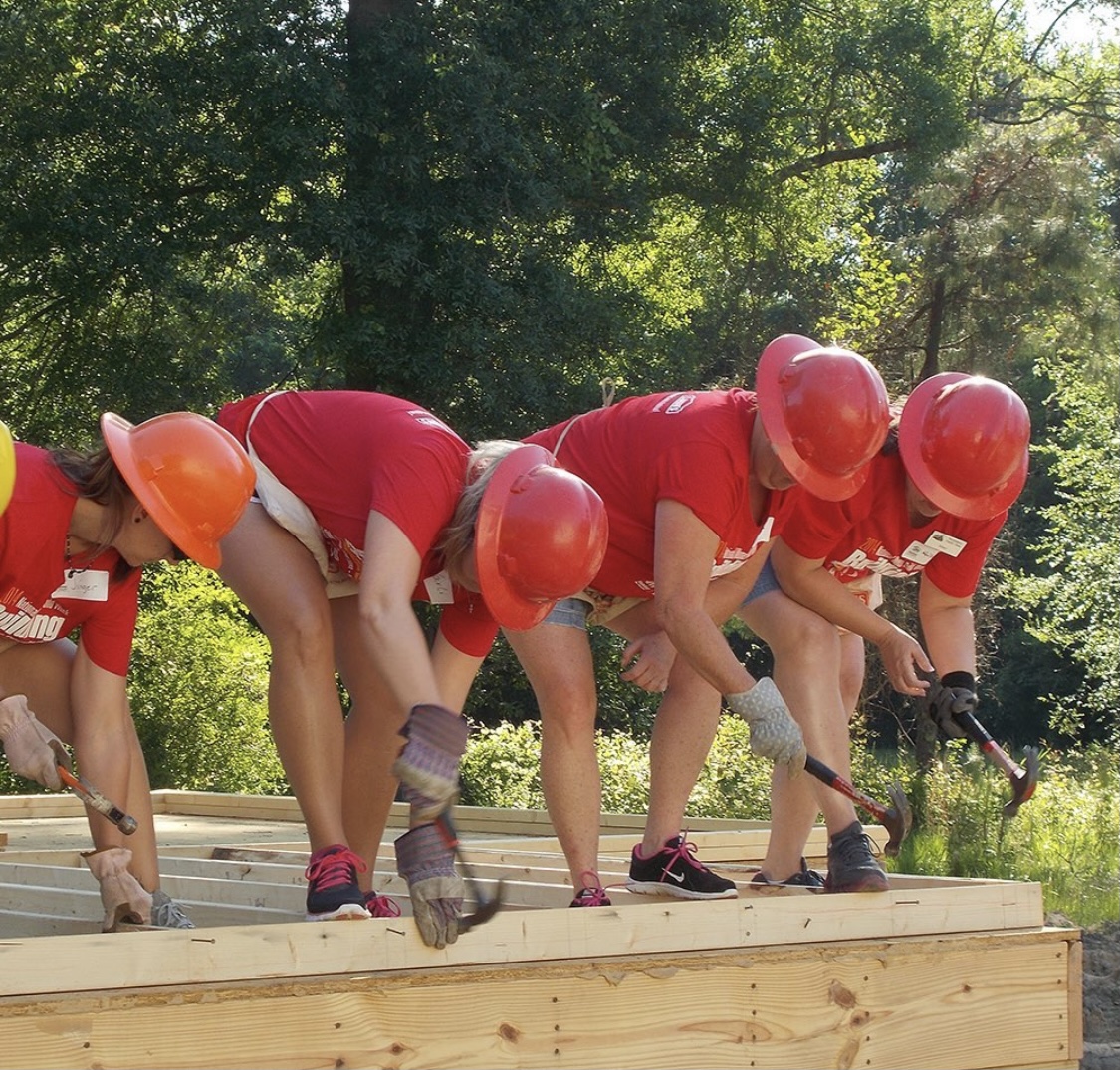 Teamwork makes the dream work, and members of Habitat for Humanity utilize incorporating people's strengths to make lasting impacts on their community. Making connections comprises most of your experience, and you'll get to talk with new people, build skills while working with others and gain strong leadership skills along the way. At this nonprofit, you'll learn that the best connections embody the ones made with people who want to make an impact as great as you do.
"It's like the grassroots thing, when you're thinking of local communities getting together and helping their communities build affordable housing, that network starts to grow," University of Florida senior Nate Gresidorf said. "And when you have more volunteers from an area doing that, things get more connected and I think their significance grows. The idea of affordable housing gets promoted and that emphasis grows."
You'll learn that you're actually a lot stronger than you think you are and that water feels like your best friend. You'll learn that the few hours you dedicate on a random Saturday morning will be the reason why someone gets to live in their first home.
How to Get Involved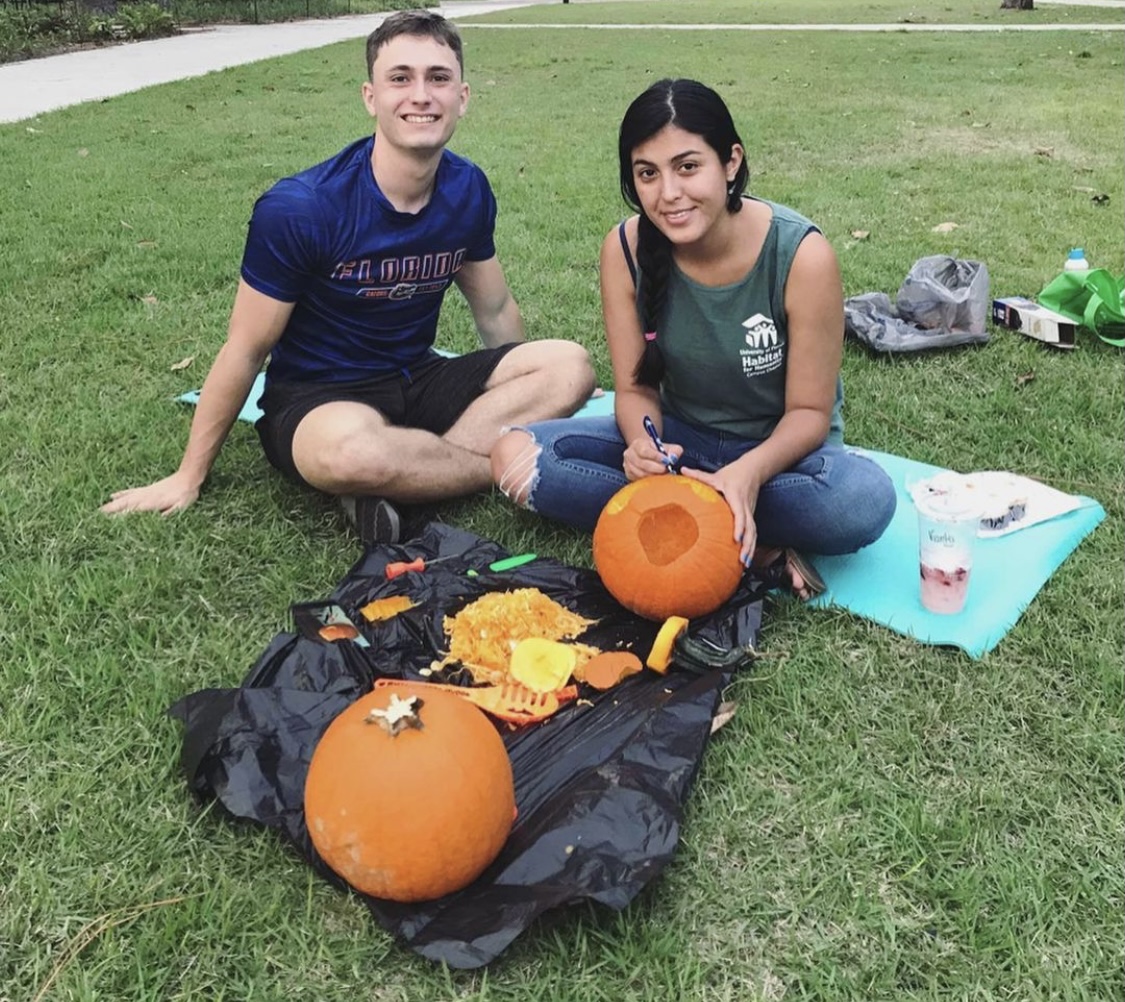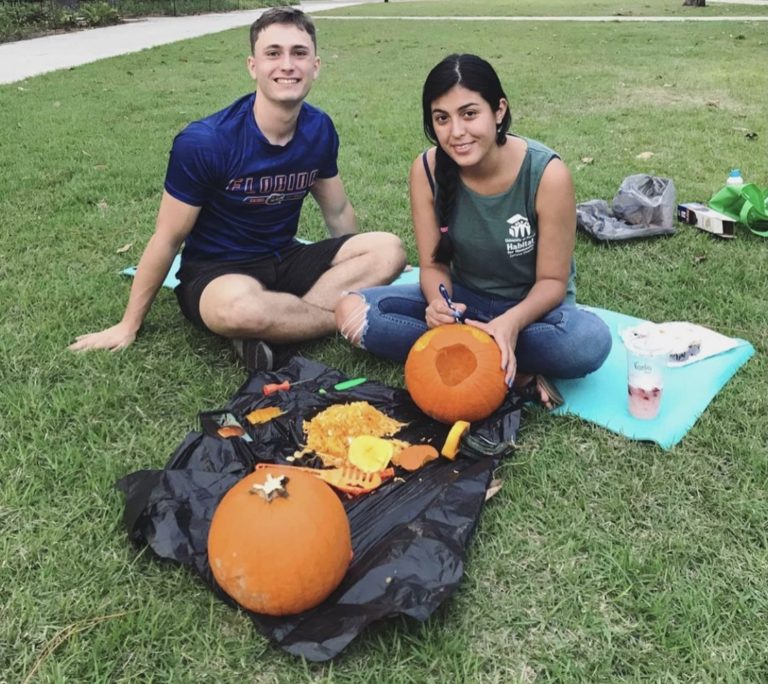 Making strong connections and creating a huge impact on your community – what could feel better? Getting involved only takes a few simple steps, and trust me, these steps are worth taking. The easiest way to get involved starts by following the organization's social media platforms to stay updated on all things Habitat for Humanity. Follow @Habitat_org on Twitter, @habitatforhumanity on Instagram or @habitat on Facebook. To keep up with the UF chapter follow UF Habitat for Humanity on Facebook; @GatorHabitat on Twitter; @ufh4h on Instagram.
However, don't stop there! Attending general body meetings feels like a great way to learn about information firsthand, and you even get the opportunity to ask questions and meet people in the organization.
"We really want to make it feel like anyone can come out to build working alongside professionals who will guide them," Gresidorf said. "You start a house with just a foundation, so you really get to see the whole process over the course of 8 or 9 months"
At the UF chapter, meetings occur on the second Tuesday of each month. So to all you Gators, show up and show out to get involved!
Believe me, there are also a TON of social events (and you don't want to miss out). Hop on Zoom for fun games, events and opportunities to bond with other people in the chapter.
Skills that Impress Them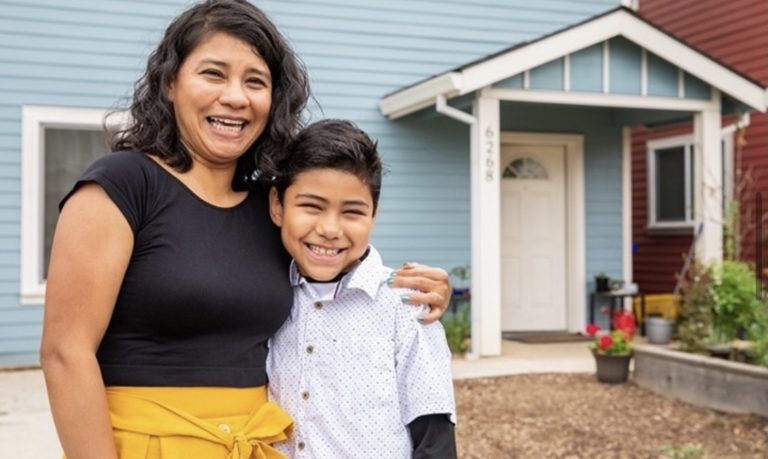 The Habitat for Humanity chapter at UF values four pillars that lay the foundation for the organization. These pillars include building, advocacy, fundraising and education. Each member is expected to uphold these pillars, and together, the organization prides itself on emphasizing these values through all the work they accomplish.
"Some of the most important attributes for volunteers is to be ready to volunteer, to show their passion and make sure they're working alongside people who know what they're doing," Gresidorf said.
Members construct homes, take part in fundraising efforts, educate people about the mission of Habitat for Humanity and advocate for people around the world who do not have the ability to afford homes. This chapter values hardworking, passionate students like meeting new people and feel dedicated toward making a lasting difference in the community.
The Cool Deets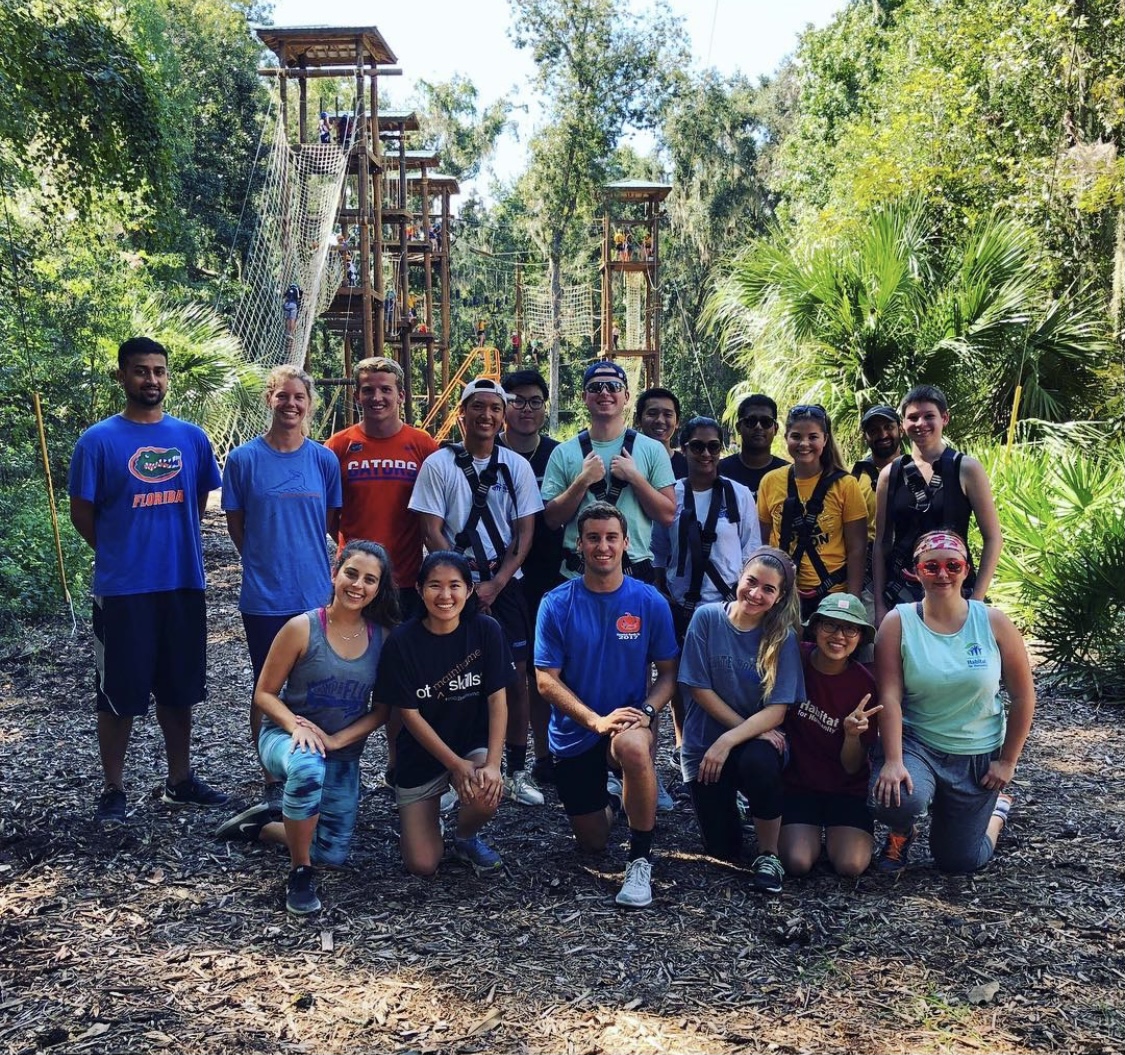 Fun fact: Habitat for Humanity at UF literally hosts the coolest socials and events. Not even a pandemic could stop the connections that are being built in this organization! The chapter hosts virtual socials every week, which provide an excellent way for members to bond and spend time with one another. Previous socials took place through Lake Wauberg cookouts, holiday potlucks and even swimming hangouts. Over the past several months, members have zoomed to their computers to build connections with others. Virtual socials like Escape the Haunted Habitat House, charades and Jackbox T.V. have provided members with great opportunities to bond. They even host intramural sports!
"We are hopeful that when people come to our socials, they like them so much they create their own and meet other members," Greisdorf said. "They can interact outside the socials and continue safely meeting up and growing our network."
Many members also look forward to the annual Collegiate Challenge, an alternative Spring Break Trip that involves traveling to cool places to build homes. Participants bond with other members and take part in the incredible experience of impacting lives in new places.
It goes without saying that Habitat for Humanity at UF undoubtedly takes part in a lot of pretty amazing things. However, the rest of the organization's collegiate chapters across the country are also responsible for generating student servants who create a lasting impact on their communities.
"I would say get out and find your local Habitat for Humanity affiliate. Go to their website and find how you can volunteer. Get involved. Start making a habit of giving back. Whether that's volunteering or maybe it's five bucks a week or month you can sign up to be a recurring donor," Winzeler said. "You begin to feel the experience of donating to a worthy cause, and that releases endorphins. It makes you feel connected to the community and it helps out the organizations that you support."
All in all, if you're a college student who loves to serve the community and possibly wants to build lasting homes for people in need, give your heart to Habitat for Humanity!