Only an elite few make it through college without needing to fundraise for something. Whether you need a little boost for your college tuition or you want to end the starvation in the world, the internet can serve as your modern-day guide to on how to fundraise.
Here's a crash course on how to fundraise like a badass in college.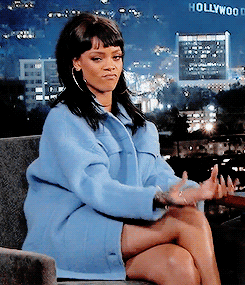 Q&A:
How do I choose a cause?
Easy, pick what you feel most passionate about. Although, like choosing a major, sorting through your many-layered passions isn't the easiest thing to do. Think about what made you consider fundraising in the first place. Was it that video in your anthro class about third-world countries, or do you just want to raise a little extra money for Relay for Life? Remember, you can always start small and work your way up to the big leagues. If you want to make the biggest difference possible, choose a cause that hasn't received as much attention. The Ice Bucket Challenge raised a lot of money for ALS, but how about starting your own creative challenge for Fight for 15 or Standing Rock? Think about who needs your help ASAP, and don't be afraid to #getweird with your campaign.
How do I get started?
First, decide if you want to do this alone or with friends. If you love leading others and think you could bond with your friends through a major philanthropy move, then ask them to get involved. But you can definitely do this on your own if you view this as your personal passion project. So you've picked your cause, you've got your squad (if you want one) and now you need the right attitude and approach. If you're a computer science major, get from behind your screen and get right in people's faces (but not too close) by canning on the street. Or as an engineer, you can use this as an opportunity to pick up some social media skills by running an entirely virtual campaign. Remember, there's no shame in resume building as long as your main motivation is genuine. Reach out to student organizations if they support similar causes, or talk to any philanthropy chairs you may know. You don't have to join an org to fundraise, but that doesn't mean you can't ask for help from your peers.
Can my school help me?
Sometimes schools will match your donation for a worthy cause. If you live in a dorm, for example, and want to raise money for Dance Marathon, your financial aid office might match some of those donations you've scraped up from canning. You can also contact your school's alumni association to see if any of the most successful (and rich) graduates of your fine institution want to donate to your cause. No shame in networking for a noble cause.
Where do I promote my fundraising page?
Remember that thing called social media? You might think it's just for selfies and #foodporn shots, but your Facebook can actually help you do some epic things when you're learning how to fundraise . If you need a few hundred bucks for your service trip, promise your friends something as simple as a silly baby photo, and you might get a few $5 donations (who doesn't want to contribute to their friend's humiliation?). And don't  disregard the small donations either. Every little amount adds up. But it never hurts to reach out to that rich, out-of-state uncle who you know is just dying to slap his name on a four-digit donation.
Is it legal to go canning?
If you don't know, canning is basically when you stand on a street corner, do a silly dance and hope that passersby will donate to your cause. And yes, it is legal, as long as you get a waiver from the town where you'll be shaking that can (yes, you really do use cans). If you're participating in a school-wide fundraiser like Dance Marathon or an ASB trip, these waivers should be easy to come by. Also, you should be free to can on your own campus without a waiver, but once you go into downtown or neighboring towns, make sure to get one… unless you're trying to get the po-po to donate too. Maybe you can teach him or her a few things about how to fundraise while you're at it.
How do I ask for donations?
Just ask. If you're on the street corner, ask the people if they've heard of the foundation. If they've heard of it, they'll donate. If they're interested, they'll come closer and ask more. But you can also be more subtle and ask people if they are interested in the foundation or if they wanna see a silly dance (if you're up for the challenge). But learning how to fundraise and perfect your face-to-face spiel or your Facebook post takes time. You should know the ins and outs about the cause and be able to say great things about everything the foundation has done. I mean, who can say no to helping sick children or supporting vets?
What if I don't reach my goal?
No one wakes up just knowing how to fundraise $1,000. If you find yourself just a few bucks short of your goal, don't loose hope. Maybe give up your Starbucks for the day or ask your friend for a loan. With things like Dance Marathon and study abroad programs, you have to reach your goal by a certain date, and you can always pay someone back later. However, if you're raising money for world hunger or a campaign that lasts year round, keep fundraising until you meet your goal. And keep reading this article for more tips (wink). But on a more serious note, revisit why you're doing this. Are your motivations in the right place? Where are you canning? How are you selling the charity? How can you make the charity applicable to people so they feel connected and want to donate even if they have no interest at in in saving some rare species of plants?
What if I exceed my goal?
Go you! Along with helping out more beneficiaries of your cause, a lot of times raising extra money for certain organizations or projects gets you perks–like free T-shirts. Don't feel guilty about this; you worked hard to fundraise that money. And if you set your own fundraising goal for a personal cause, feel free to raise it again. Or ask the donors if you can transfer their money to another worthy cause that you want to start fundraising for.
How can I help my friends fundraise?
Don't help your friends; this is a competition. Kidding! Once you've learned how to fundraise like a boss, give your friends a tip that you think helped you the most. Let your friend know about the fundraising website you used or when was a good time to reach out to relatives (AKA the holidays, always the holidays). Make sure you don't try to run the campaign for your friend though, even if you've caught the fundraising bug. You don't want to take away your friend's satisfaction of reaching his or her first fundraising goal.
Do people in Greek life have an advantage?
Yes and no. Frats and sororities may have it easier when organizing big groups to put on costumes and make a scene while canning, but other student groups can just as easily learn how to fundraise enough money to feel like Jordan Belfort. If your friend group doesn't have the same interest in fundraising as you, reach out on social media and find new people on your campus who can help you make your own fundraising community.
Top 3 Fundraising Websites
GoFundMe
GoFundMe pages pop up on your Facebook feed from time to time, whether it's for something silly like that weekend's party or something more substantial like a college fund. Nevertheless, the easy-to-use site allows you to set your goal at $10 or a million dollars and sort your cause by medical, volunteer, emergency and more. If you want full transparency in your fundraising efforts, check out GoFundMe.
Indiegogo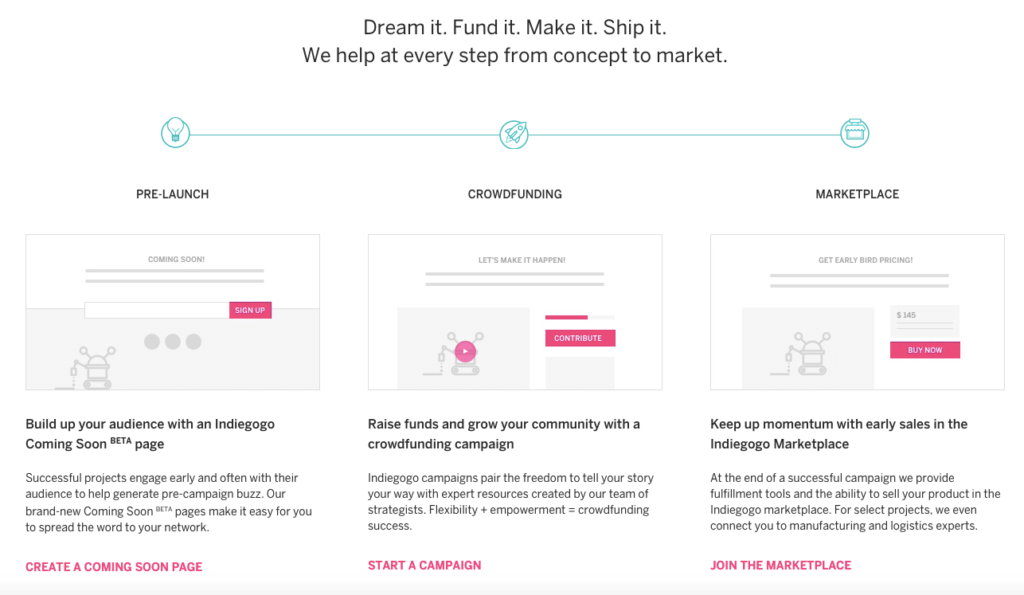 If you consider yourself more of an entrepreneur, you might want to practice your business and fundraising skills at the same time. Indiegogo prides itself on acting as one of the first sites to offer crowdfunding. The site offers different funding plans depending on your goals. You can "build a fanbase, collect feedback [and] promote your story," all before receiving analytics about the audience you're reaching. If you think you might want to fundraise for a living someday, check out Indiegogo.
CrowdRise
Remember the guy in Fight Club who wasn't Brad Pitt? Well, the amazing Edward Norton is just one of the founders of this fundraising platform. According to the home page, you can "get your own fundraising site in less than 42 seconds" and raise funds for anything from world hunger to a friend's surgery. The site also gives you ideas on how to fundraise, from run/walks to more creative options. Getting serious about fundraising made easy? Count me in.
Top 3 Twitter Accounts for Fundraising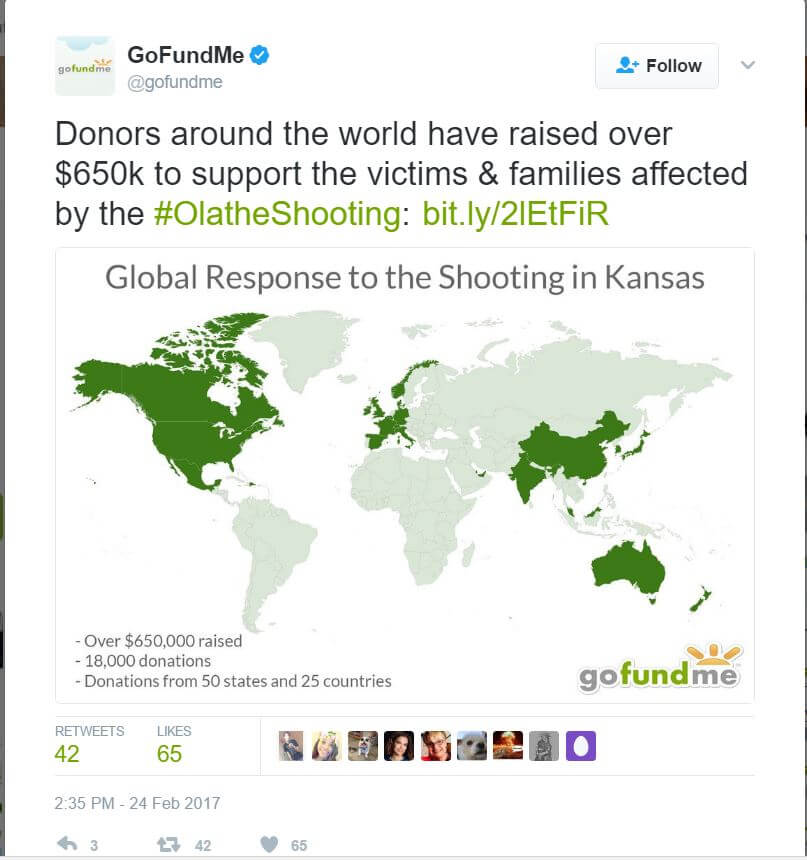 The GoFundMe Twitter account gives us just a little bit of what we need right now: some inspirational stories. Especially if you're fundraising for the first time, you'll love seeing the worthy causes that this account promotes. If you want to pay it forward, you'll also find some amazing people in the world you can help out as well.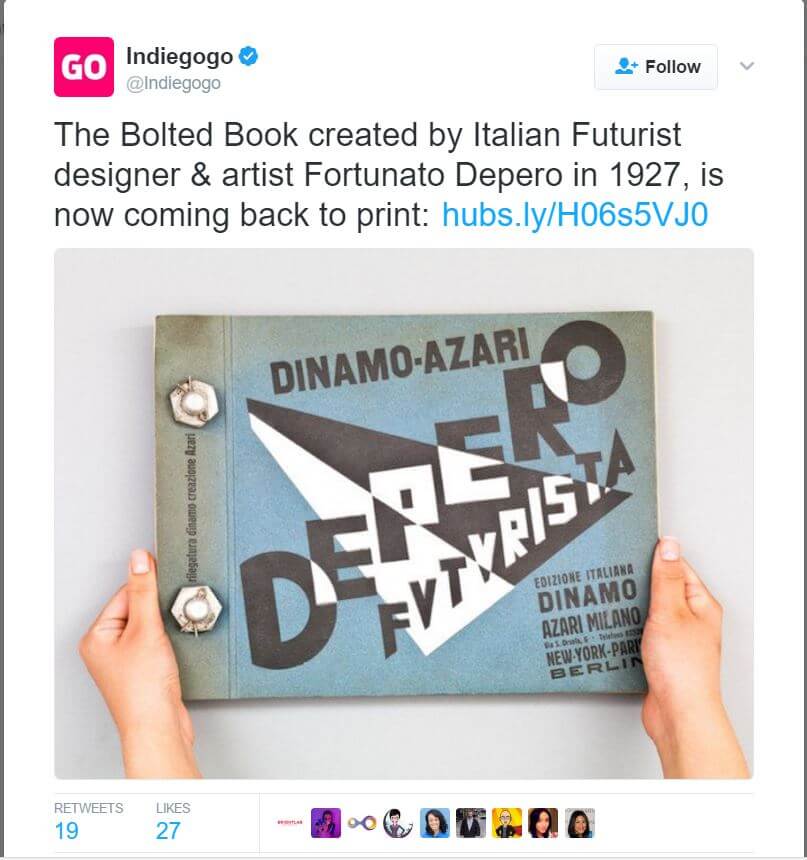 You never know what you're gonna get with this modern Twitter account. @Indiegogo posts everything from listicles of marketing tips to features on new tech products. Check out this account to keep your head in the game and learn how to fundraise in today's world.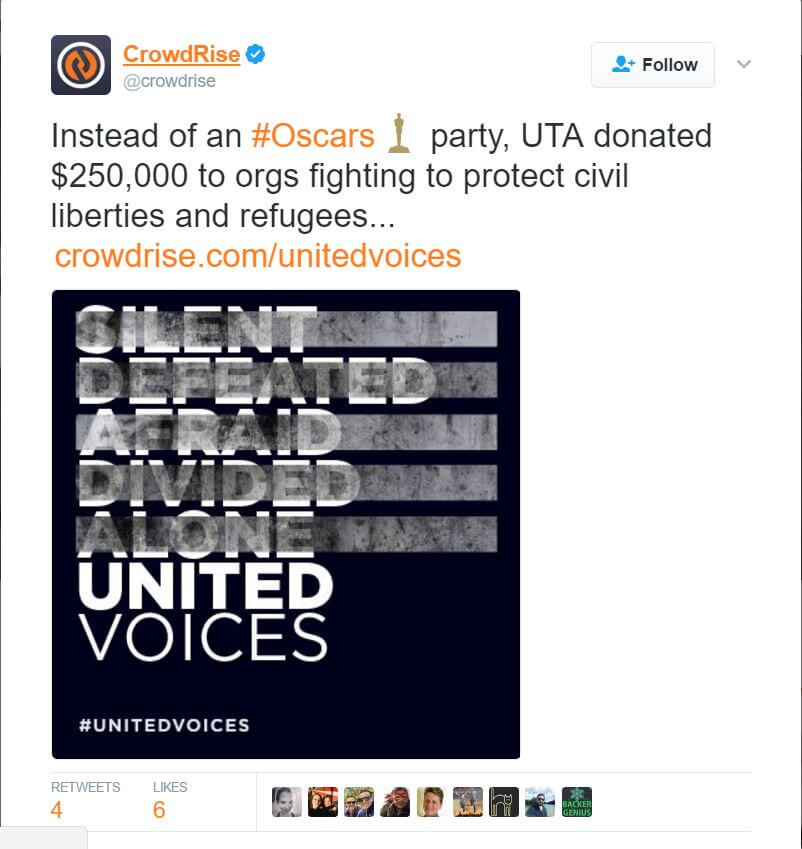 With the tagline "Where the #DecentHumans are," how can you not want to check out the page? Find info about rallies you can attend and even concert tours like John Legend's with proceeds going to charity. If you want an idea of how to start small in the philanthropy world and work your way up, @crowdrise will let you know how.