A lot of people struggle to become vegetarian or vegan in their hometown because of limited options. I know that was the case for me, growing up in Miami, Florida surrounded by Latino food. That all changed when I moved to New York City. The restaurants here make vegan food so good, some carnivorous friends even ask to go back after trying it once. There are vegan and vegetarian restaurants for any and all varieties of food that you could desire.
Keep reading for 10 restaurants in NYC that will dazzle your taste buds as a vegetarian or vegan.
1. By Chloe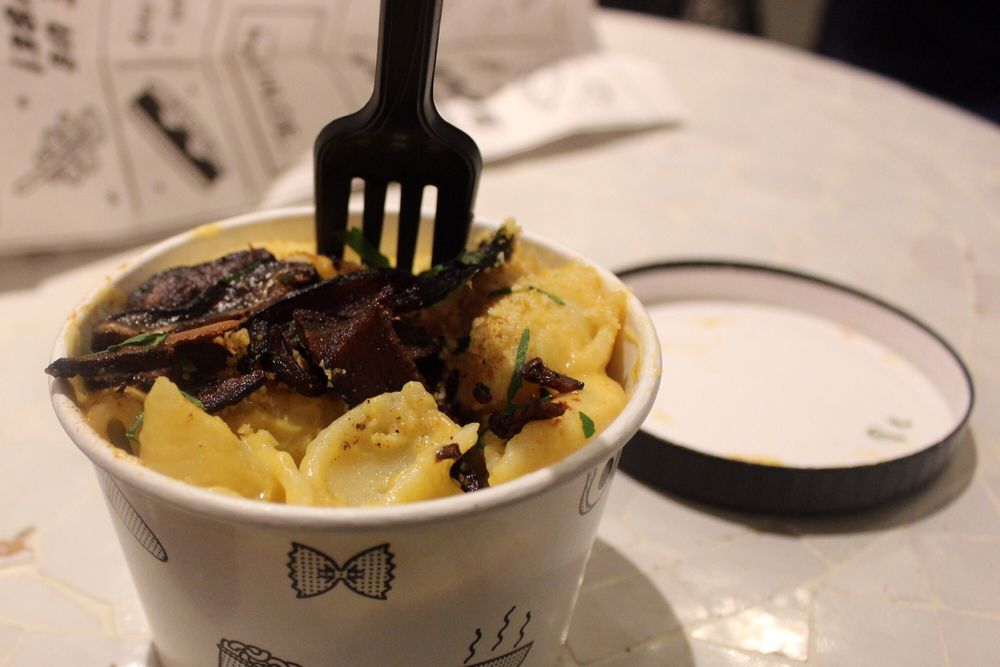 Looking for something easy to grab and go? By Chloe has got your back. They specialize in vegan fast food. Several locations across the city make it relatively easy to access. Burgers, salads, pasta, brunch,—you name it, Chloe's serves it. Their menu is pretty diverse including lots of variety to satisfy and multitude of taste buds. Stop in to see what suits your fancy.
2. Red Bamboo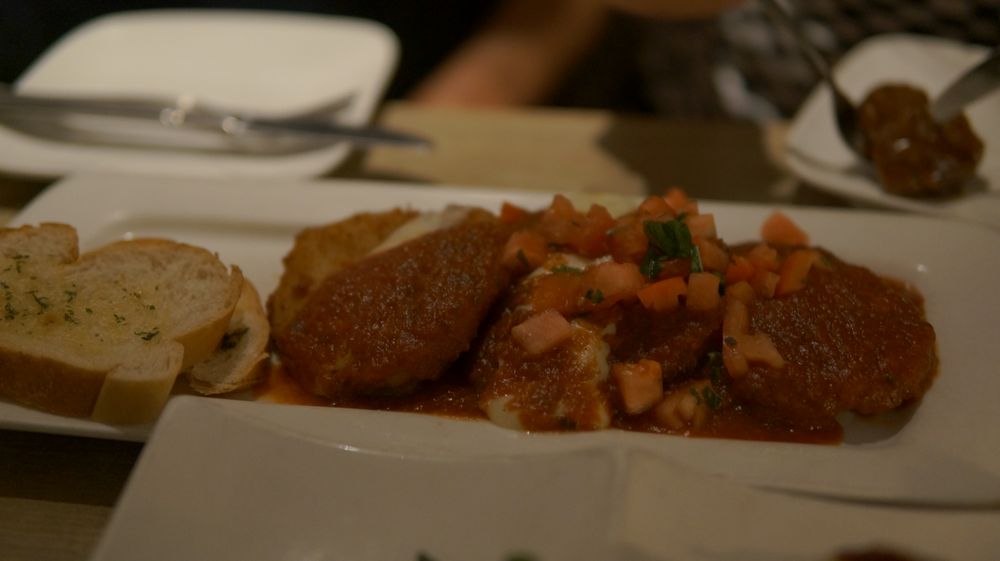 Bamboo is known for really well-done vegan comfort food in the West Village. Their barbecue buffalo wings really surprised me the first time. My good friend Betsy (a mega vegan) came over with a bunch of food from Red Bamboo. I saw her chomp into the wing, and I swore I thought she broke her vegan pride. The appearance and taste is pretty well done. More than that, you must try one of Red Bamboo's vegan burgers, cajun fried shrimp or bamboo nuggets.
3. Sacred Chow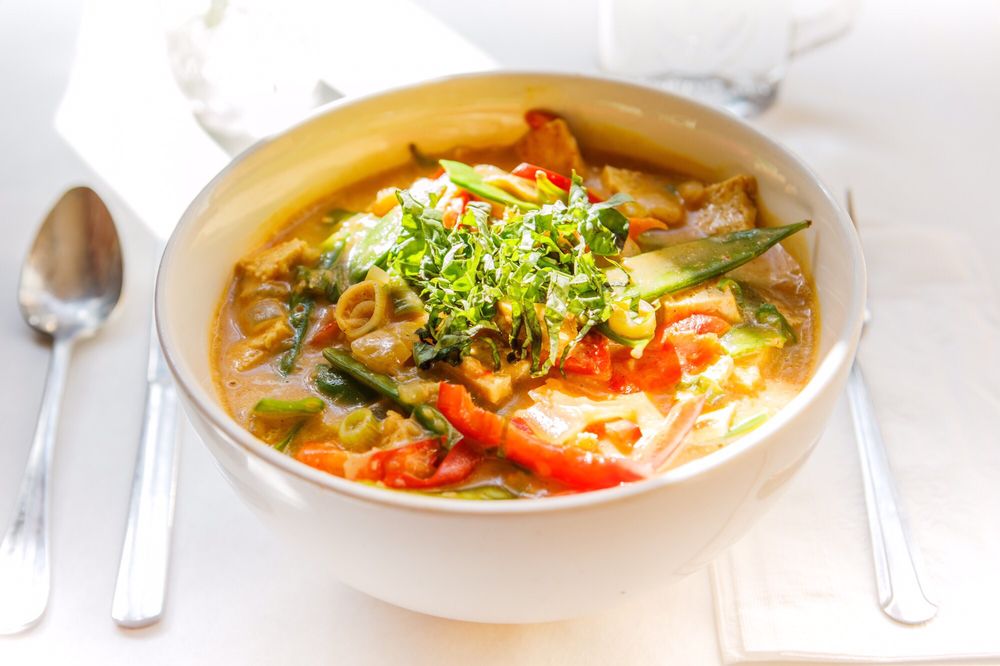 Sacred Chow's wraps and sandwiches slay. They are delicious. This place is a little more on the pricey side, but in many ways worth it. Their sandwiches range from a Masala burger to a meatball parmesan. Plus, they do tapas! Sacred Chow is a great place to go out with friends and share a few dishes together on a weekend.
4. Buddha Bodai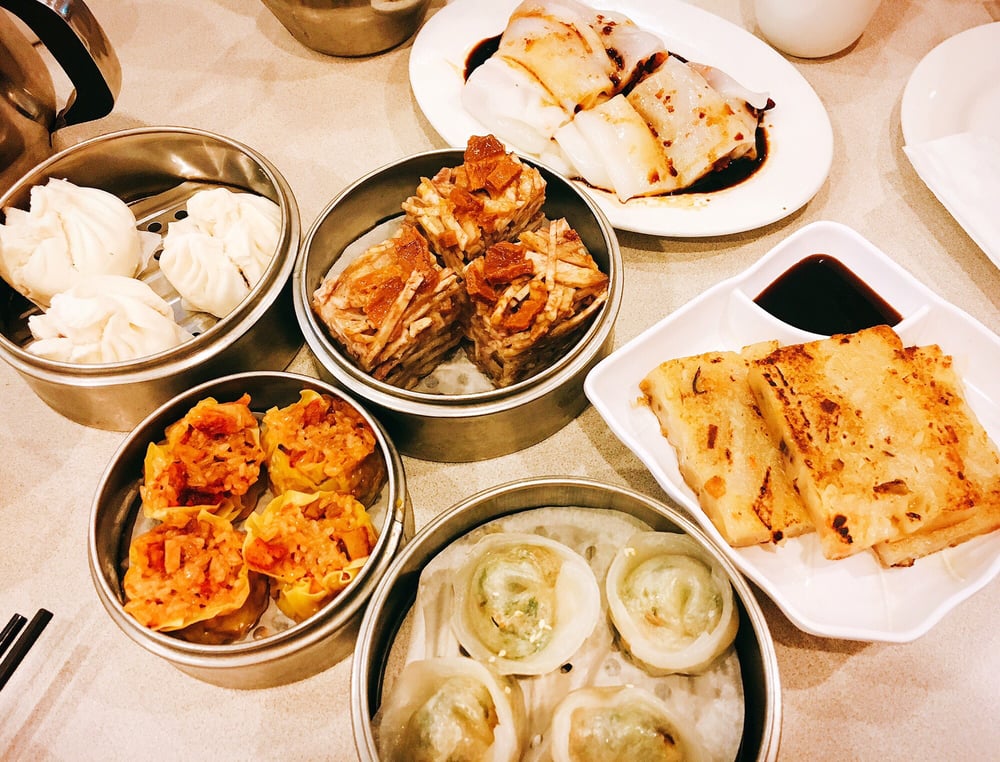 Buddha Bodai specializes in Chinese and dim sum mock meat solutions. With Chinatown locations, they rock at their vegan dim sum. Any and all of tastes delicious. If you're in there, pick whichever sounds best to you. You won't be disappointed. My favorite dish here is their General Tso's Chicken. I used to order this when I wanted to treat myself, but not go out because they deliver. It is really worth it.
5. Two Boots Pizza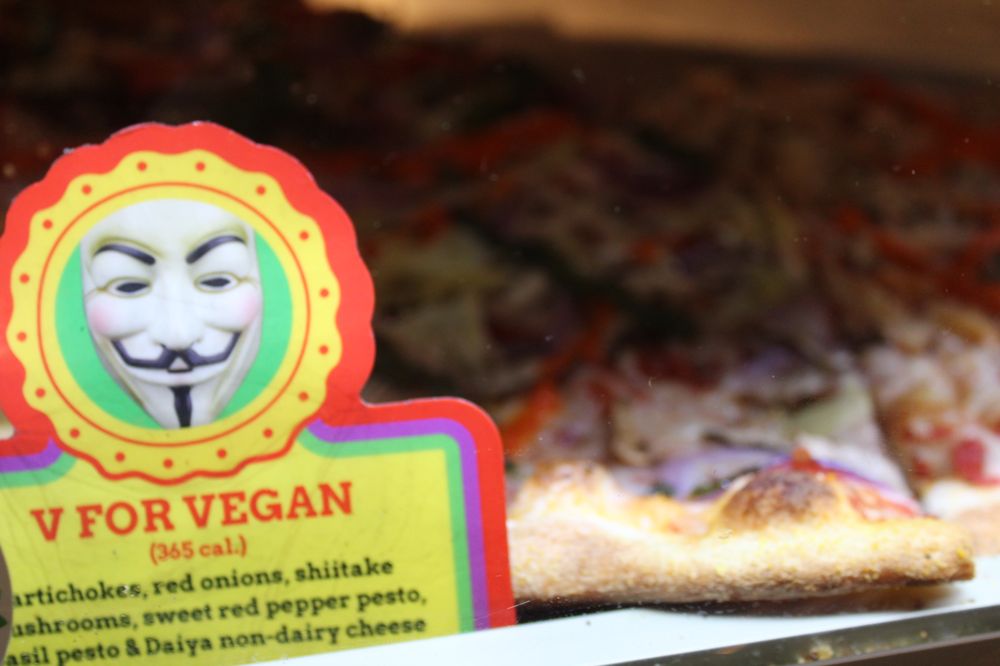 Okay so this restaurant is not all vegan food, but they have a few vegan pizzas to their name. The V for Vegan is the most popular vegan option. Plus, they have a picture of Guy Fox from V for Vendetta next to it on the menu—meaning, you can't resist. It combines all sorts of amazing. When I bring it to non-veggie people, they finish the pie in seconds. Located all across the city, you'll easily snag a slice.
6. Ramen Hood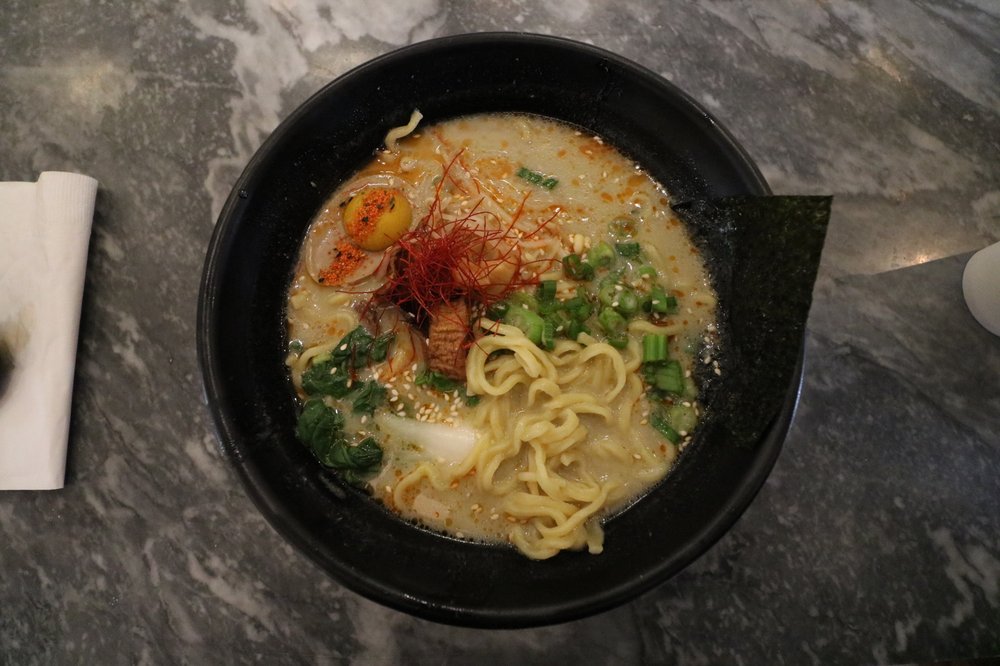 Ramen is a college essential, but it's a challenge to find actual vegan ramen or truly tasty vegetarian ramen. This place knocks both of those out at the Chef's Counter Club. Both the noodles and broth are vegan. They emphasize that the place is 100 percent vegan making them different from other ramen shops. They make their broths with mushrooms, sunflower seeds and garlic. You can even add a vegan egg on top. I have to give them credit—that's a novel touch.
7. Beyond Sushi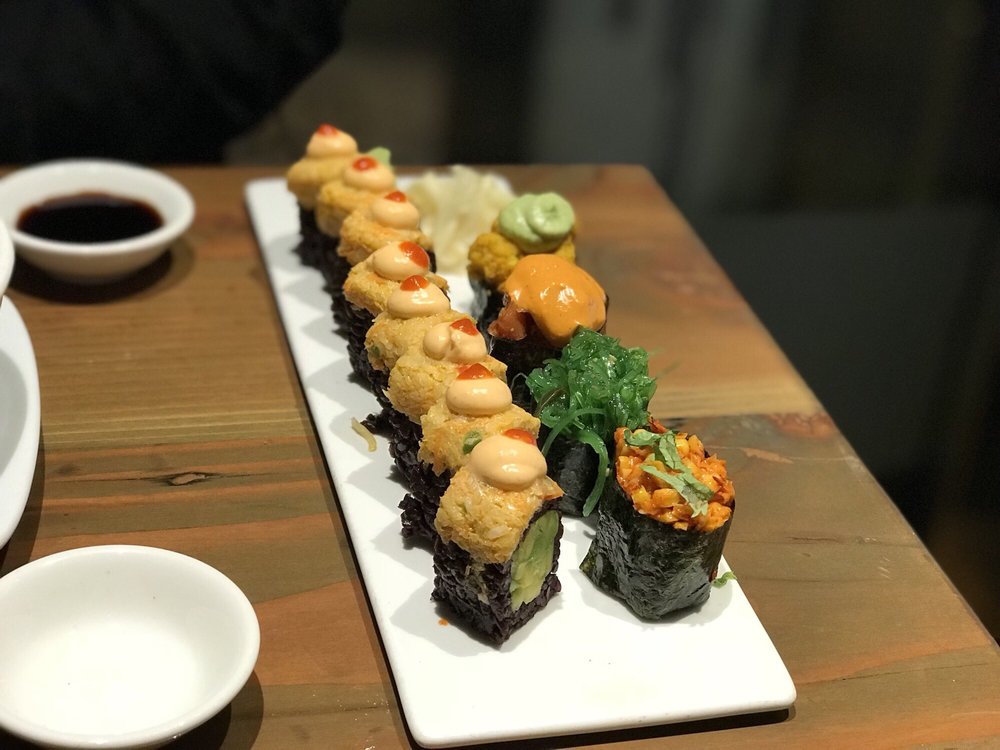 As a vegan or vegetarian, sushi was a tough food to give up, but not anymore. Beyond Sushi specializes in vegan sushi. It may not be fish, but it does taste good, with sushi full of mushrooms, eggplant, avocado and other yummy fillings. The rolls are made with a signature black rice, breaking away from the typical sushi look.
8. Ahimsa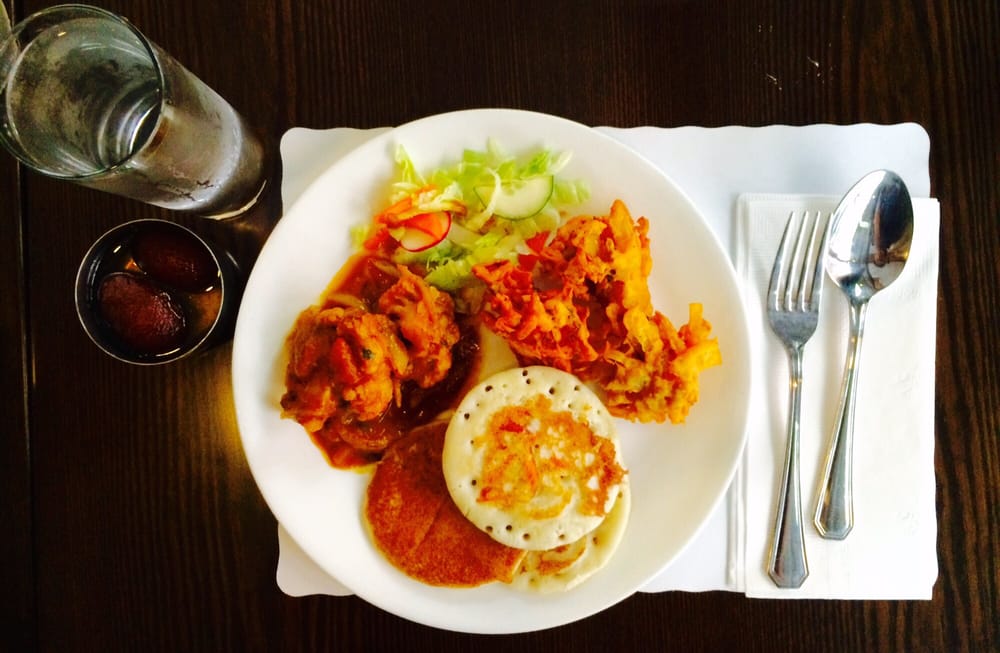 Ahimsa serves up a variety of curries, dosas and uttappams. Pro-tip: They serve all-you-can-eat lunch buffet Monday through Friday from 12–3 p.m. If you're packing up an appetite, pay them a visit to get your fill.
9. VSpot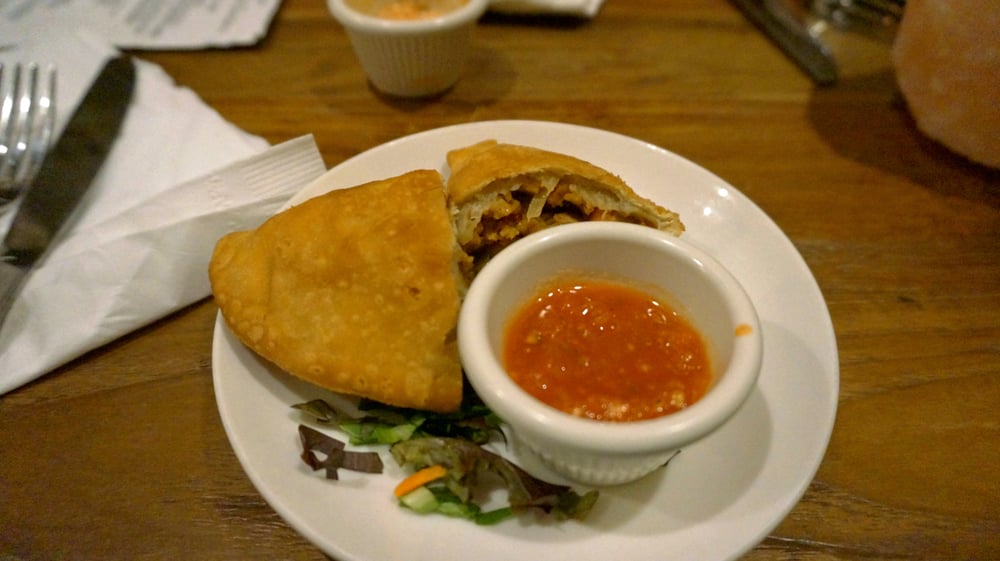 Coming from a Latina background, VSpot hits the spot, specializing in vegan, Latino and kosher food. They have two locations in the city, one in Manhattan and one in Brooklyn. The one I got to is right on St. Marks. The first time I passed by this place, the vegan bandeja paisa made me do a double take. If you don't know, it's a typical Colombian meat variety platter that's normally inaccessible to veggies, but there it was. Beyond this they serve plenty of other dishes like vegan empanadas.
10. Mamoun's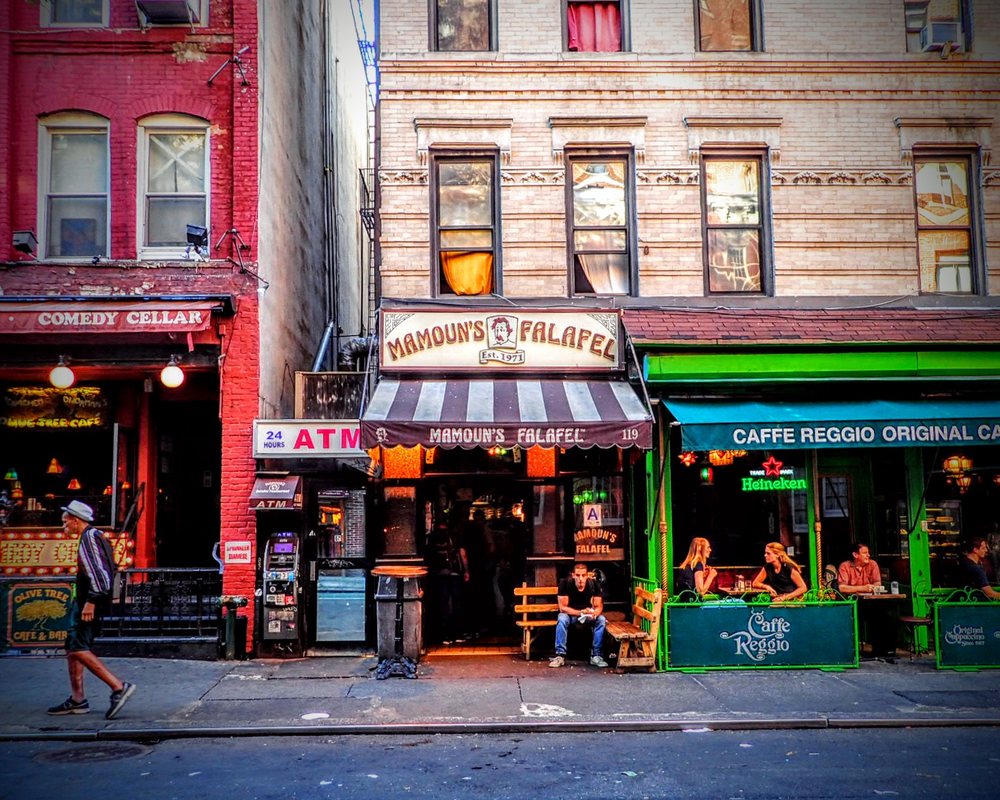 This place slays the falafel game. It's also on St. Marks. They've held their own since 1971 serving up falafel ever since. They are not a strictly vegan or vegetarian place, but their falafel is. You can choose between a platter or a sandwich. You can make combo platters that include baba ganouj, tabbouleh or hummus. If you're vegan, make sure they don't include any cheese or white sauce.