Death to the Dining Hall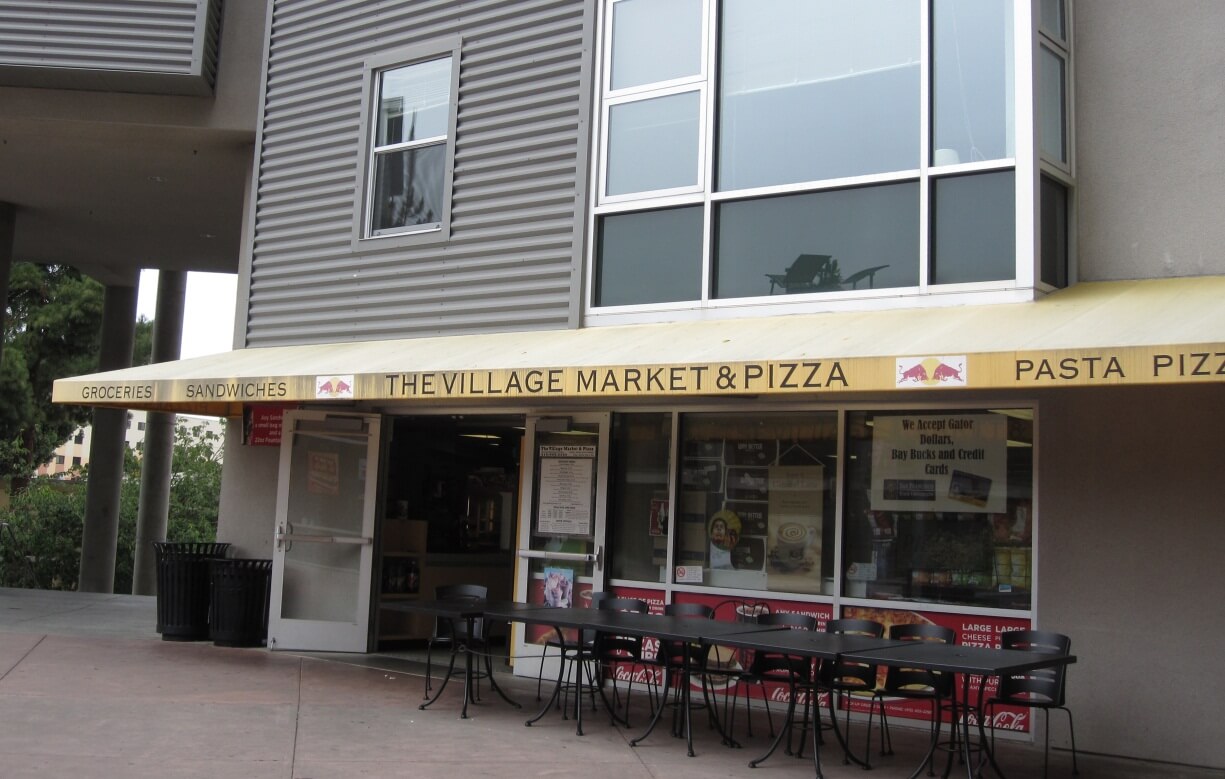 SF State offers a wide range of dining options that vary across Indian, Mexican, Vietnamese, Italian and Japanese cuisines, to name a few. The Village Market and Pizzeria by the residence halls stays open until 3 a.m., so it's a go-to spot for when the drunchies kick in on a Friday night. Ike's Place, on the ground floor of the Cesar Chavez building, is the premier sandwich place on campus, often met with endless—but well worth it–lines.
Meat-free Munchies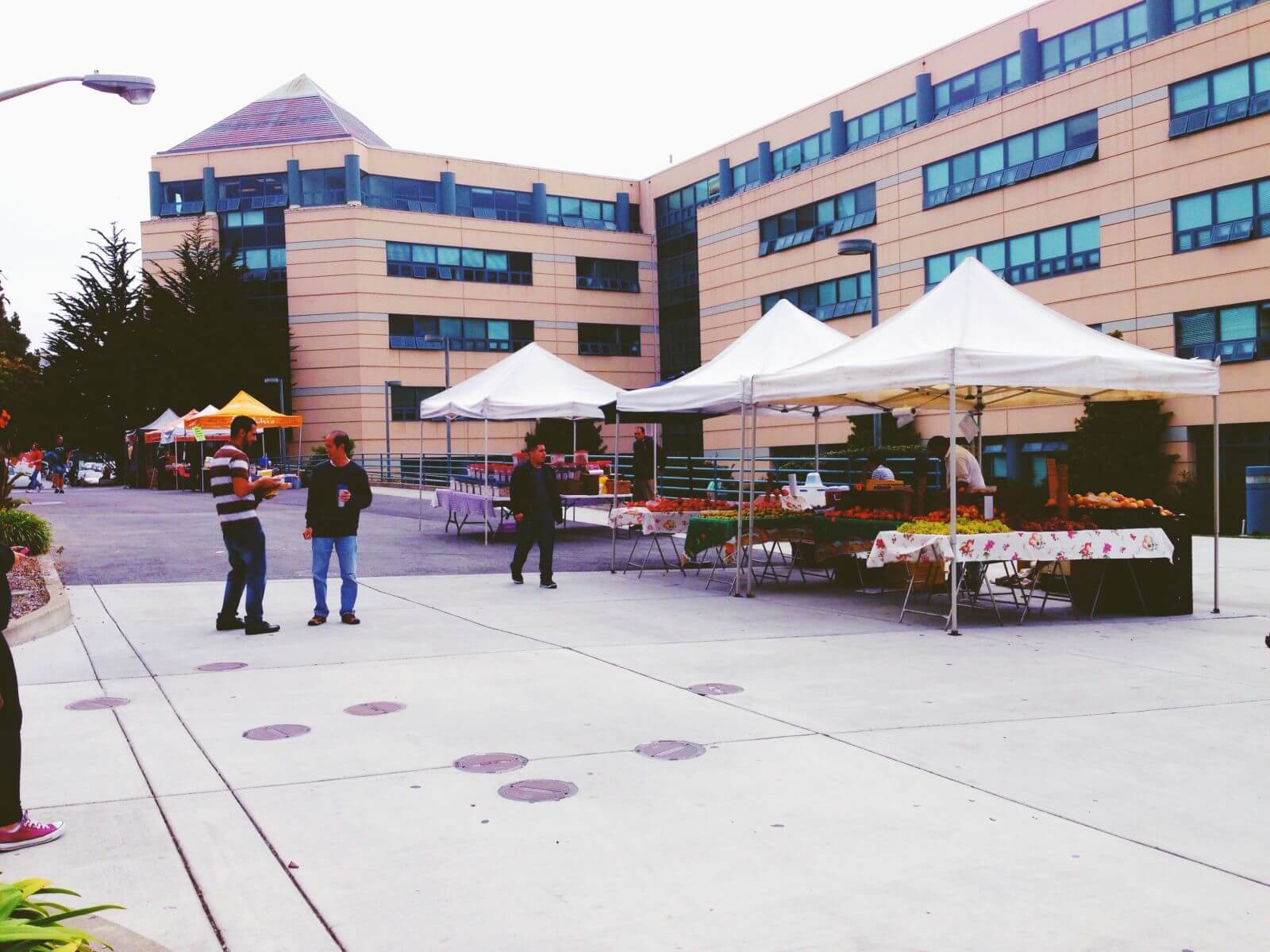 SF State is an extremely vegetarian-friendly campus. The weekly farmer's market outside of the Humanities building offers vegetarian homemade tamales, kettle corn and fresh fruits and veggies. Café Rosso is a popular destination for vegetarian sandwiches, pizza, pasta and curry dishes. A vegetarian student could probably live off their Dutch crunch veggie sandwich and basil lemonade. City Eats, the dining hall on campus, also has a vegan section. Vegan brownies are healthier than normal brownies, right?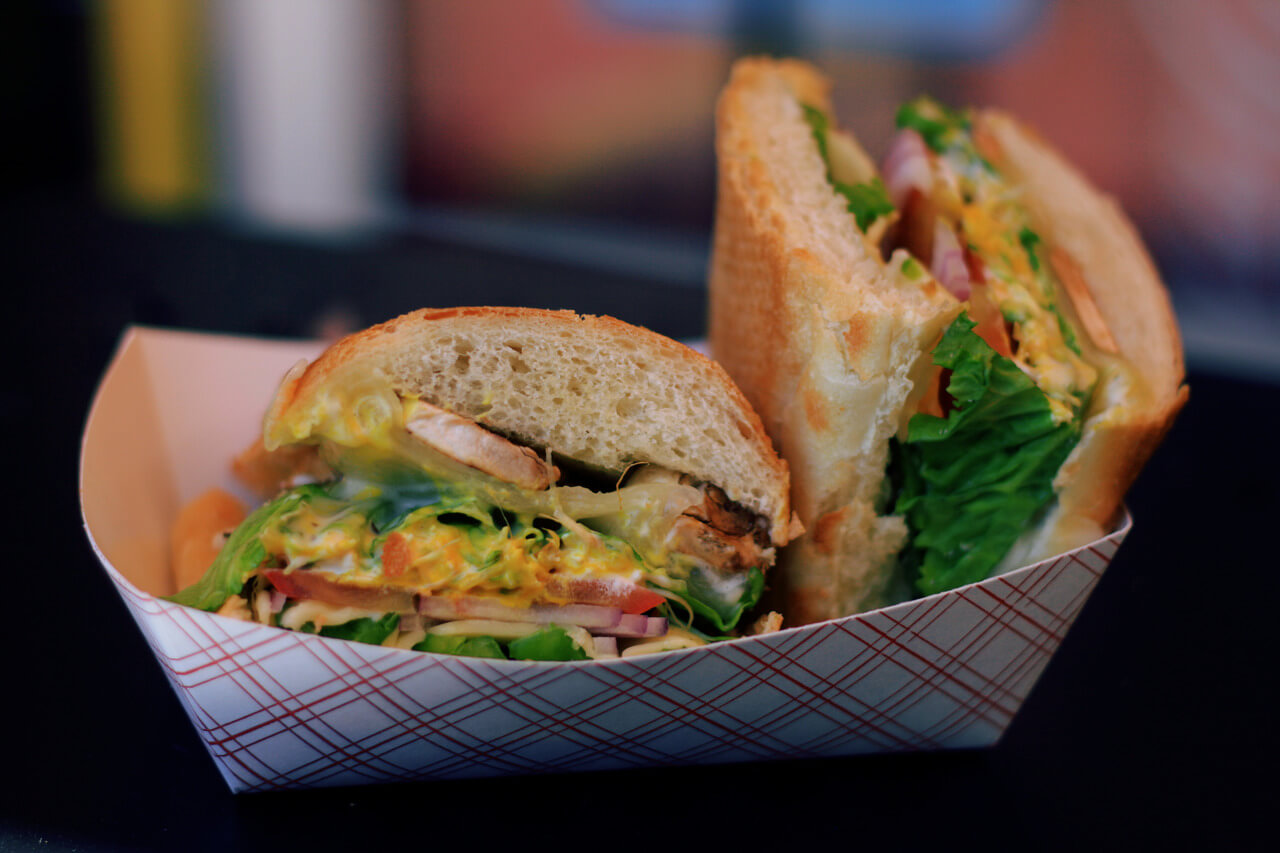 Caffeine Fix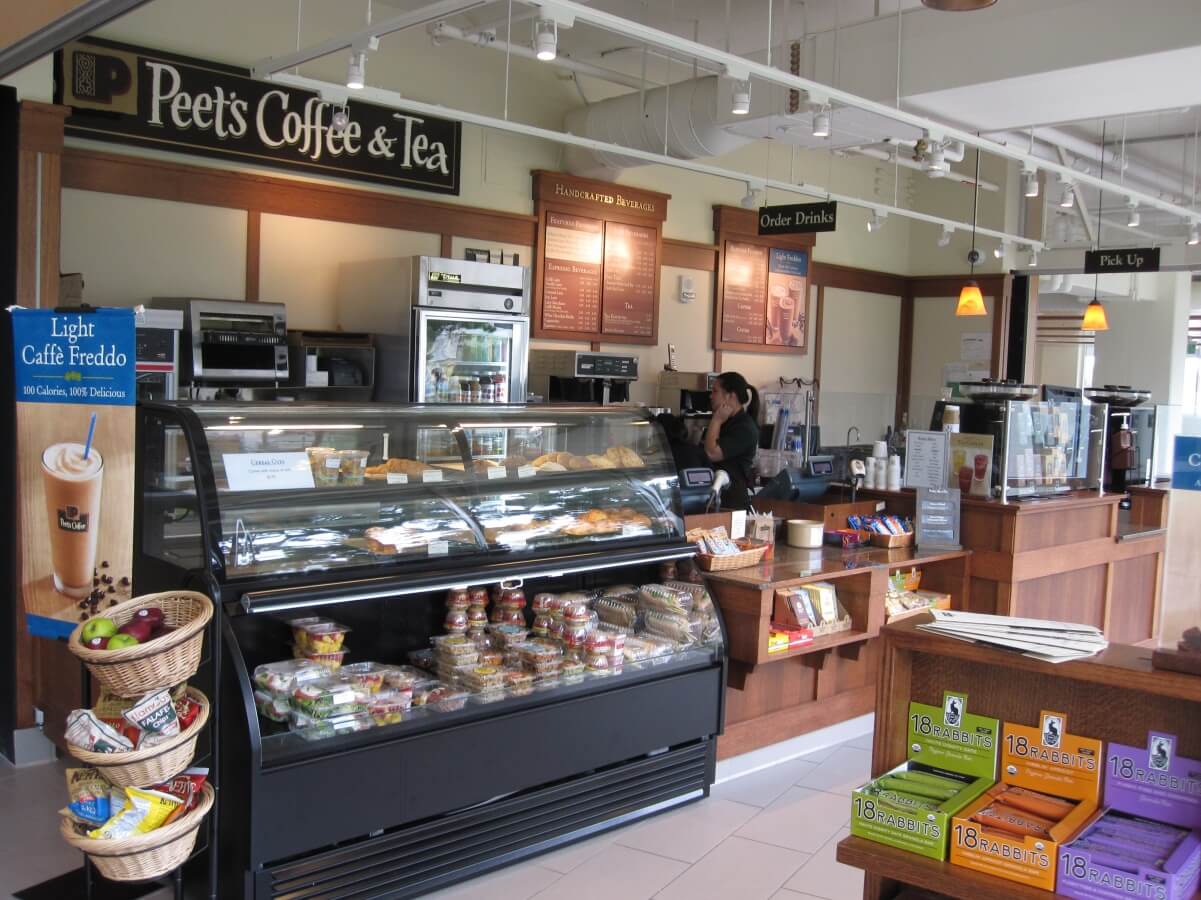 The smell of fresh-brewed coffee permeates the air on campus every day of the week. Stop at Peet's Coffee & Tea in the library to get a quick mid-study fix. "Best coffee to keep me up after long hours in the research commons," Laura Cano, a senior Business Management major, said. "My vanilla latte from Peet's coffee will give me that extra push." Peet's often has an early afternoon rush, so be prepared to wait a few minutes for your cappuccino after your 11 a.m. class. The atmosphere is always lively and inviting and the student employees will always strike up a conversation and commiserate with you when you order four shots in your iced macchiato.
Café Rosso is the ideal destination for English, Communications and Art students because it is located right between the Humanities and Fine Arts buildings. They make a mean dirty chai that's sure to put an extra pep in your step when sleep sounds like a better idea than Intro to Statistics.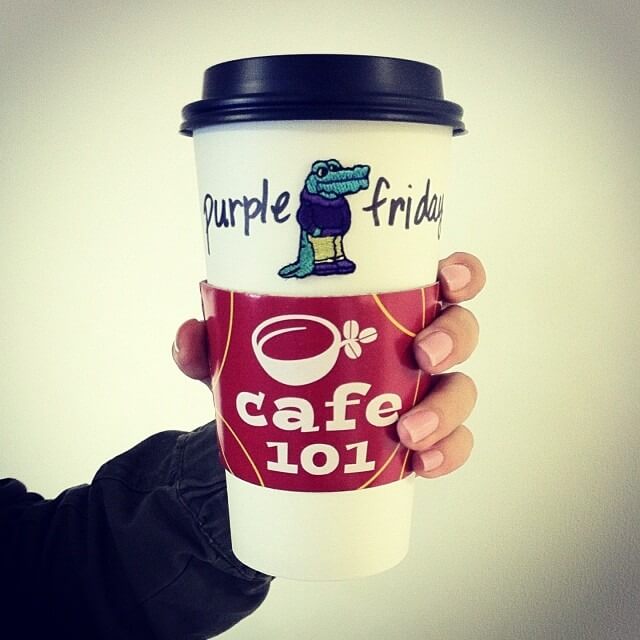 Café 101, located in the Cesar Chavez Student Center, is home to "The Gator", a sweet beverage that packs a serious punch that will keep your taste buds happy and your eyes open. It comprises a shot of espresso, steamed milk, vanilla, caramel and whipped cream.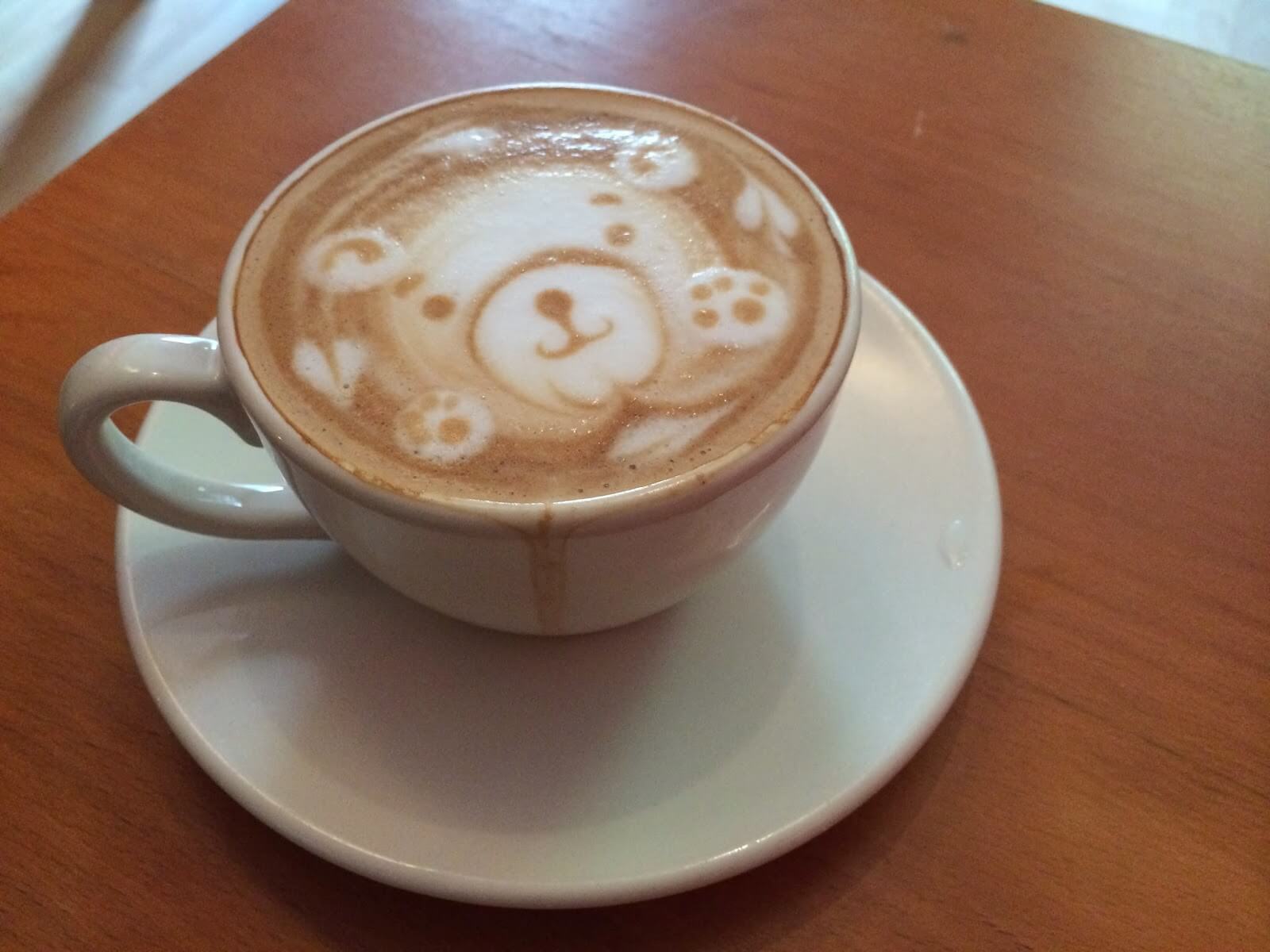 Greenhouse Café and Java on Ocean are two off-campus coffee shops that provide the quintessential college coffeehouse vibe (a.k.a. you brought your Macbook to study for your midterm, but you'll likely spend the whole time shazamming the album they're bumping and trying to find the hot barista on Facebook). When you finally do buckle down to make some flashcards, the atmosphere is quiet and relaxed so you can focus while you consume your caffeine. Both also offer a breakfast and lunch menu so you can supplement your strict coffee diet with some sustenance.