With under 50,000 residents, Charlottesville, Virginia proves that a small size doesn't hold back the city's growing food scene. Getting to go to school in a city with incredible restaurants on every corner not only expedites gaining the freshman 15, but it also ensures that University of Virginia students never go hungry and never have a full bank account. The Cville food scene accommodates not only date nights and visits from the parents, but you can also avoid going broke while still eating food as Insta-worthy as it is delicious.
Sorry in advance for making you hungry with these Charlottesville restaurants for every occasion.
BUDGET-FRIENDLY EATS
Living large and eating right proves difficult on that tight college budget. Though Charlottesville restaurants can get pretty pricey, many cheaper and equally delicious options exist that won't break the bank. Grab some pals and hit up these Cville student hotspots without dipping too far into your (sad, empty) piggybank.
1. Brazos Tacos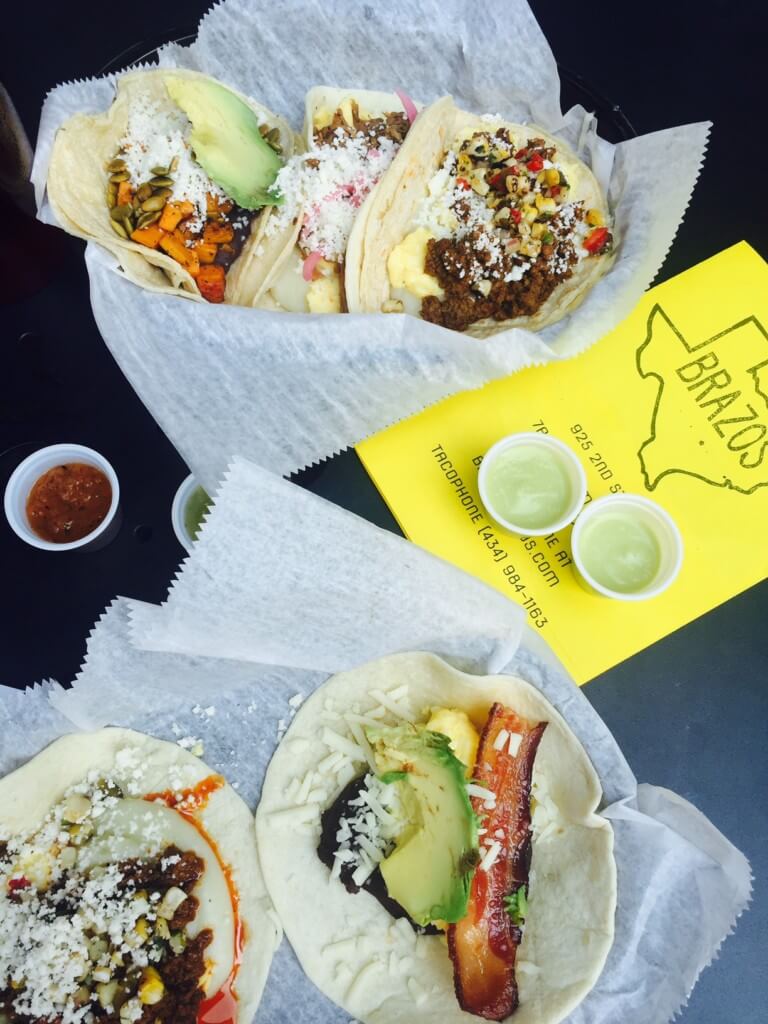 As a self-proclaimed taco aficionado, I like to think I know a good taco when I see one. Most famous for its breakfast tacos, Brazos brings a unique twist to the classic taco with ingredients including crisped yams, pickled onions and roasted corn. The endearing "I Love You So Much" taco practically melts in your mouth with the flavors of scrambled eggs, mashed potatoes and chorizo. "If you're looking for a place with great vibes, great people and great quality tacos, Brazos is your place. Located in the art park of Charlottesville, Brazos welcomes everyone and anyone. The queso, iced coffee and the Woody are my favorite menu items," fourth year Wren Thomas said. These delectable tacos sit well not only with your stomach but with your wallet as well, as all tacos fall under $5. Taco 'bout a good deal.
2. Cho's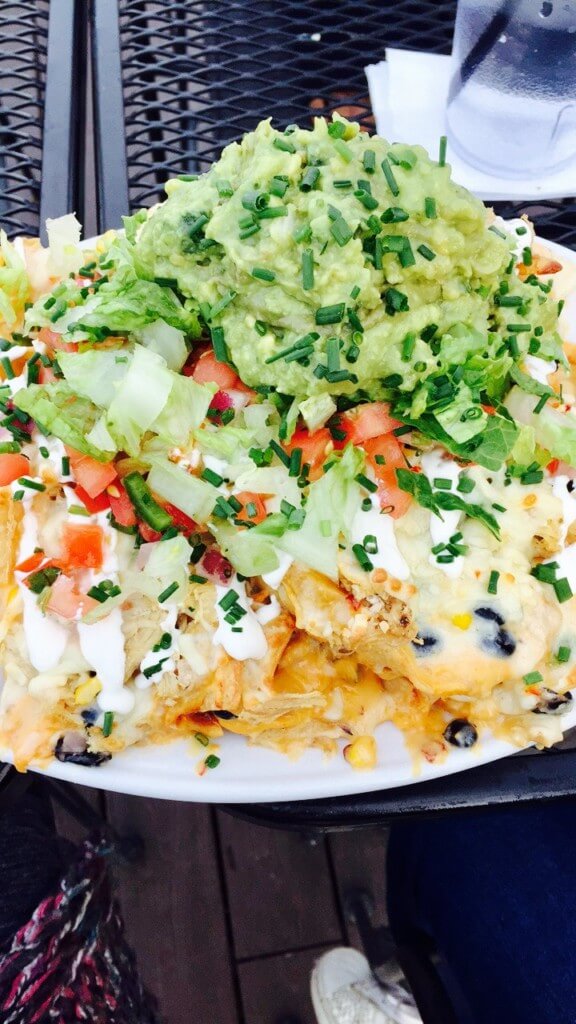 Now I can never open my own nacho restaurant, because the owner of Cho's already thought of the best possible name. Cho's screams college town restaurant with its simple and to-the-point sign that reads: Nachos & Beer. While Cho's offers a selection of nacho dishes including Fajita Chicken Cho's, Buffalo Cho's and even Poke Cho's, the menu also features a wide selection of sandwiches, salads and wings for those who don't want to eat their weight in cheesy chips every Saturday. I, on the other hand, could eat nachos from Cho's every day of the week. Don't miss the Nacho S'mores. Imagine a skillet with graham crackers, melted marshmallows, chocolate and vanilla ice cream… is your mouth watering yet?
3. Bodo's Bagels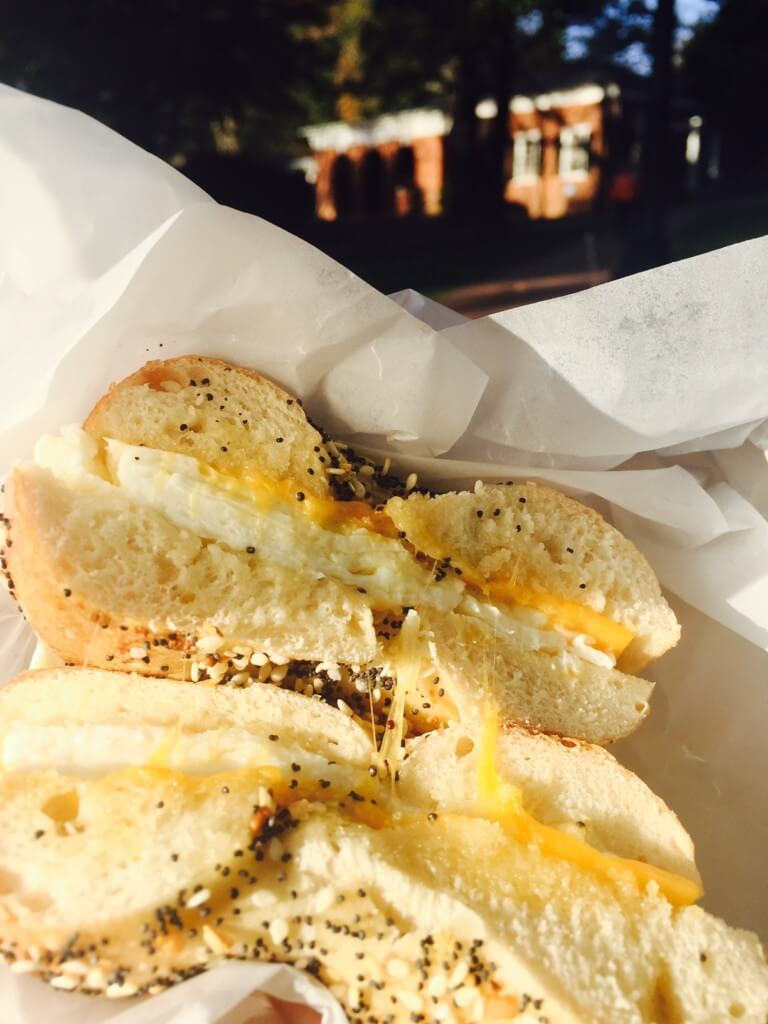 If you don't eat Bodo's at least once a week, do you even go to UVA? When the line overflows out the door and onto the patio as it often does, fear not, because Bodo's has three locations. The true beauty of Bodo's (can you tell I'm a little obsessed?) is that you can create the perfect bagel to fit any hour of the day or any mood. Before game days, I head to Bodo's for an egg-based breakfast bagel that I trust to carry me through my very social afternoon. During a particularly stressful week, I also go to Bodo's, but instead I create a lunch time bagel involving turkey, provolone and whatever else my heart desires in that moment. Everyone has their go-to Bodo's order. People talk about these orders in everyday conversation as casually as you would discuss the weather. "My go-to is whole wheat everything bagel with avocado, egg and cheese. When I'm getting creative, I like adding pesto to my breakfast bagels," said fourth year Izzi Kornfeld.
4. The Villa Diner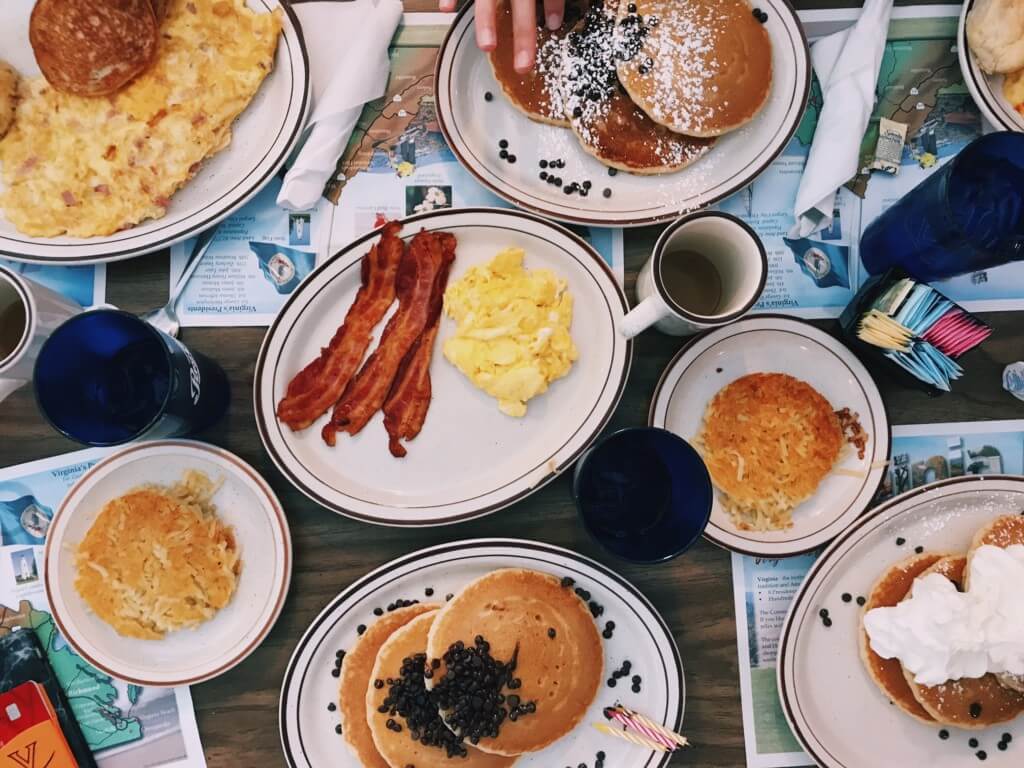 Inside these family-friendly walls, everyone exists in the peace and harmony that only a cheap yet delicious breakfast or brunch can bring. Every time I go to Villa, I really try to control myself. However, I cannot even force myself to give the "On the Lighter Side" section of the menu a fair shot. Instead, I jump straight for the Super Big Complete Breakfast. Yes, it's as amazing as the name suggests for only $8.25. Think eggs, bacon, grits or hash browns, toast AND a coffee AND a small juice. "My parents told me to choose a place to take my friends for my birthday, and I chose Villa. It's so comforting, both in terms of the food and the atmosphere," third year Annie O'Donnell said. Honestly I'm kind of mad I didn't think of a birthday celebration at Villa first. Underrated to the point of ingenious.
5. The Virginian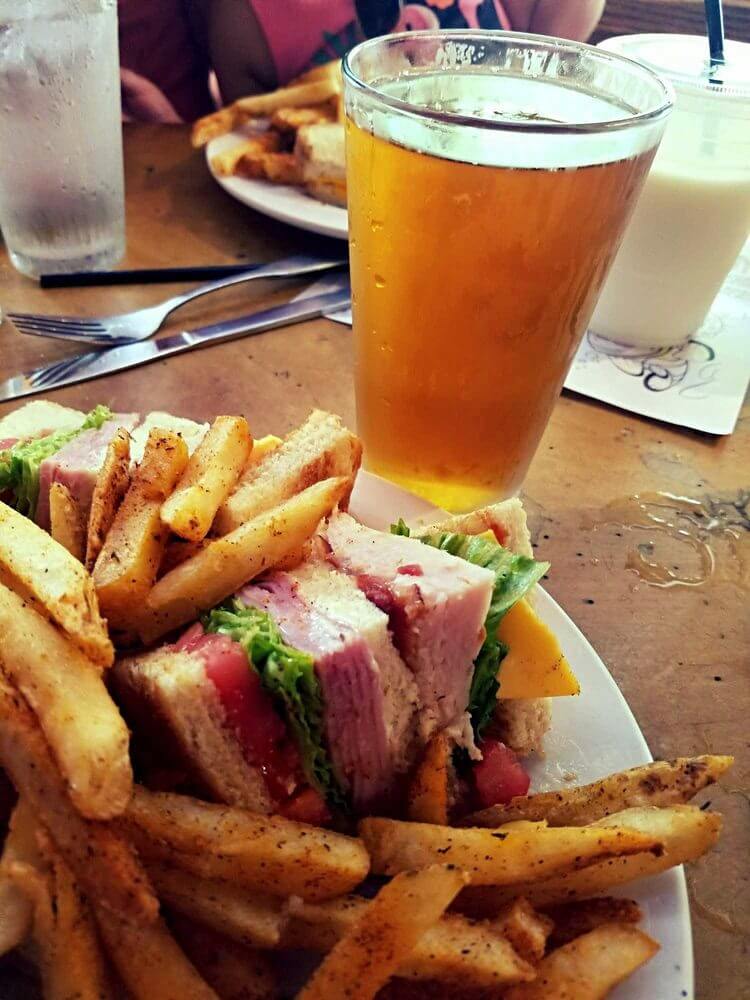 The Virginian, commonly known as "Virg," has served UVA students drinks and dinners with friends since 1923, taking the claim of Charlottesville's oldest restaurant. Not only a student hotspot on the weekends, the Virginian also employs many UVA students as waiters and waitresses. With a classic American style menu, Virg has become famous for its affordable and delicious food, particularly the mac 'n' cheese. A small interior composed of wooden booths and a pressed tin ceiling creates an environment that feels both historic and charming. After the kitchen closes, the Virginian turns into a bar typically frequented by upperclassmen who enjoy dancing on the tables of those well-worn, beloved wooden booths. Eyewitnesses tell me this was how I rang in my twenty first birthday last February. Undoubtedly, the Virginian would be Thomas Jefferson's favorite place to drink on the Corner of his University.
ROMANIC DINNER DATE SPOTS
If you can find a guy or girl in college who wants to be exclusive and actually do real people things like go on dinner dates (good luck), take advantage of these cozy restaurants that set the perfect date mood. This list also serves all the nasty women out there who just want to have a fun girls' night to gossip, complain and most importantly, eat.
6. Lampo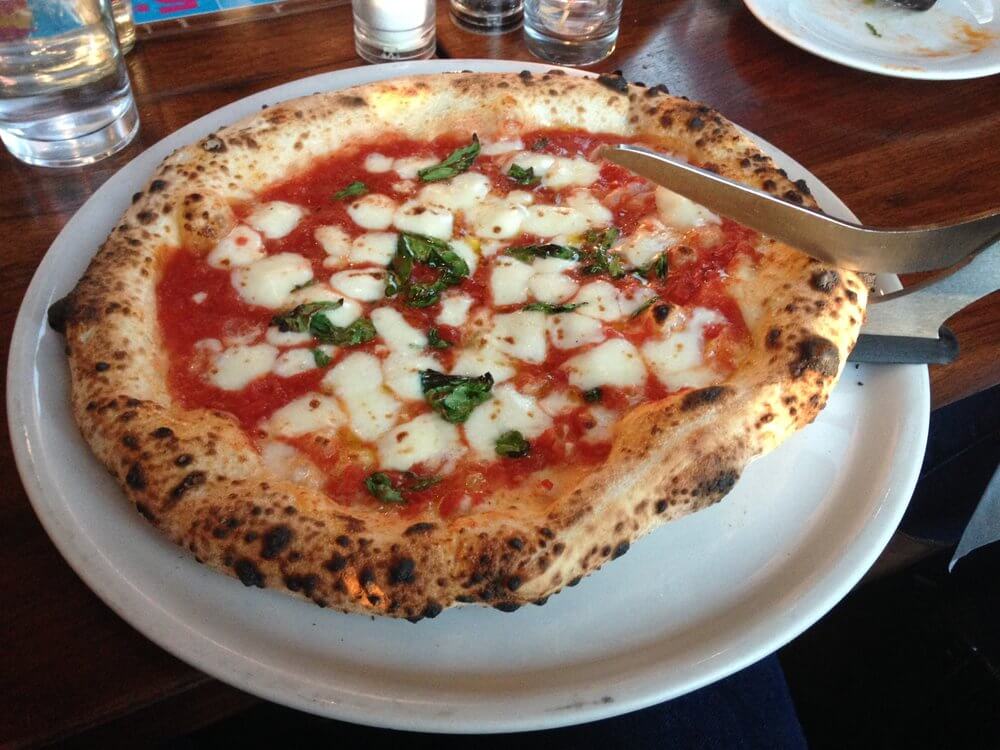 Open until 12:00 a.m. Monday through Saturday, Lampo provides the opportunity for you to prolong a date going particularly well. After all, the wine selection of classic Italians makes it easy to stay and enjoy the rustic interior and good company. "Lampo is great for an intimate environment. Its low lit ambiance and soft noise make it perfect for a romantic setting to get to know someone on a more exclusive level. The best part is you can each get a pizza and split half and half," said fouth year Mallory Stathis. As recommended by Stathis, order the cauliflower appetizer, the "bomb" kale salad and the Margherita D.O.C. and Abruzzo pizzas. Anyone want to go on a date with me to Lampo this weekend? Anyone?
7. Bang!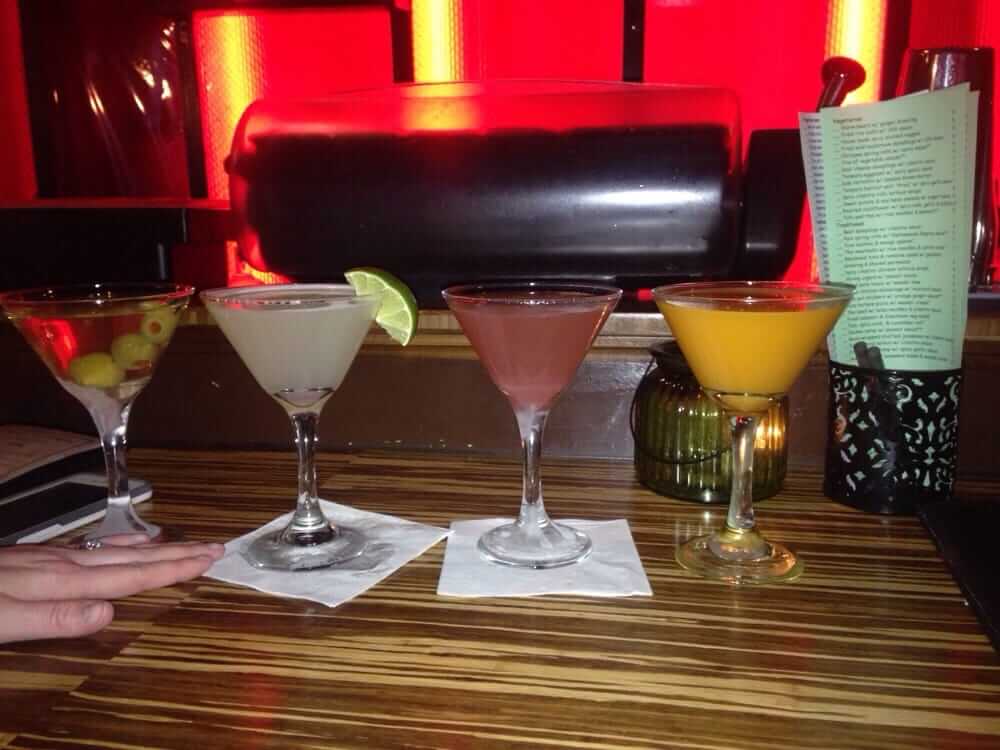 Feeling creative? Head to Bang! for Asian-inspired tapas. The rules of tapas involve sharing plates, making this restaurant a great setting for a date as it encourages conversation and interaction over your enjoyment of the food. I personally think tapas works well for dates, because the chaos of the new dishes arriving at your table provides the perfect distraction when you feel the conversation getting awkward. Some personal favorite menu items include the kale tortellini, goat cheese dumplings, pork spring rolls, firecracker shrimp and sesame fried chicken tenders. Wash all of this deliciousness down with a couple of Bang!'s famous martinis. My waiter once warned me that these drinks were stronger than their bright colors and decorative sparkles made them appear…I wish I had listened. For those of you brainstorming for your next GNO, try the "Diva" martini. You won't regret it.
8. Tavern & Grocery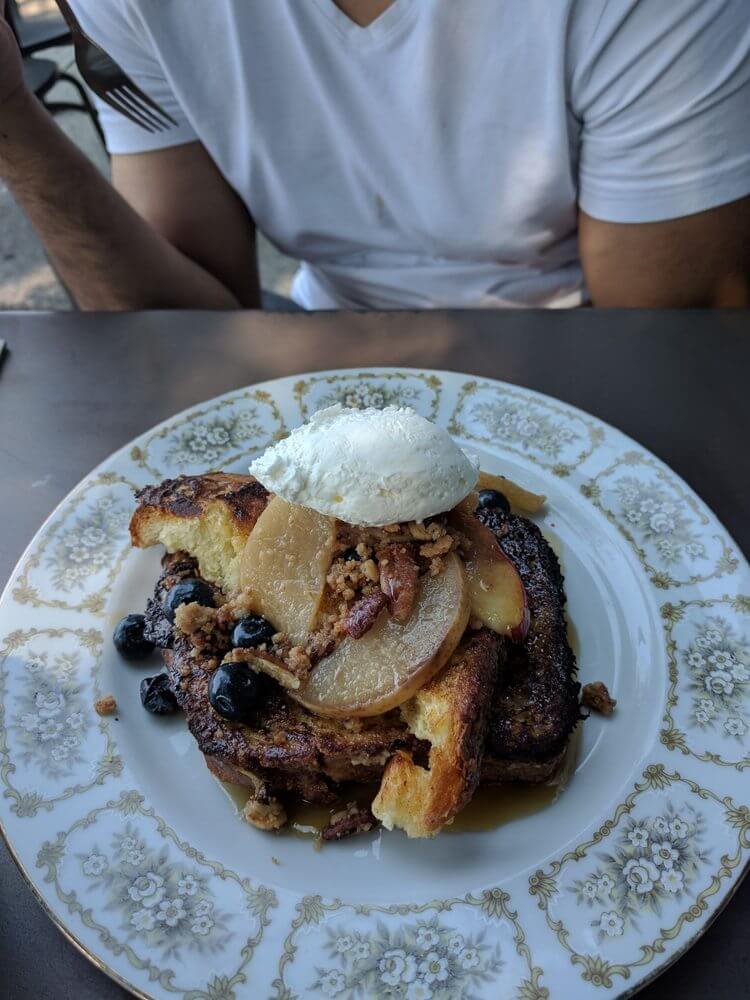 To fully appreciate the charm of Tavern & Grocery, you must sit through this little history lesson. One of the oldest commercial structures in Charlottesville built in 1820, Tavern & Grocery originally served as a grocery store and the residence of the store owners, the Inge family. The building also housed many African American notables in its day, including Booker T. Washington. Now, Tavern & Grocery serves as a revitalization of the building's original character and history, continuing to nourish Charlottesville residents. I recently went with my parents, and the whole time I kept imagining the restaurant as a great date spot. The recovered brick walls and wooden ceiling panels create a homey atmosphere—I could clearly picture a happy couple laughing over some fried Virginia oysters and perhaps a cheese and charcuterie board. I even found myself wondering how early you would have to make a reservation in order to get a table in the small, intimate space… I should really quit while I'm ahead. I'll just stick to the steak and fromage for now.
9. The Whiskey Jar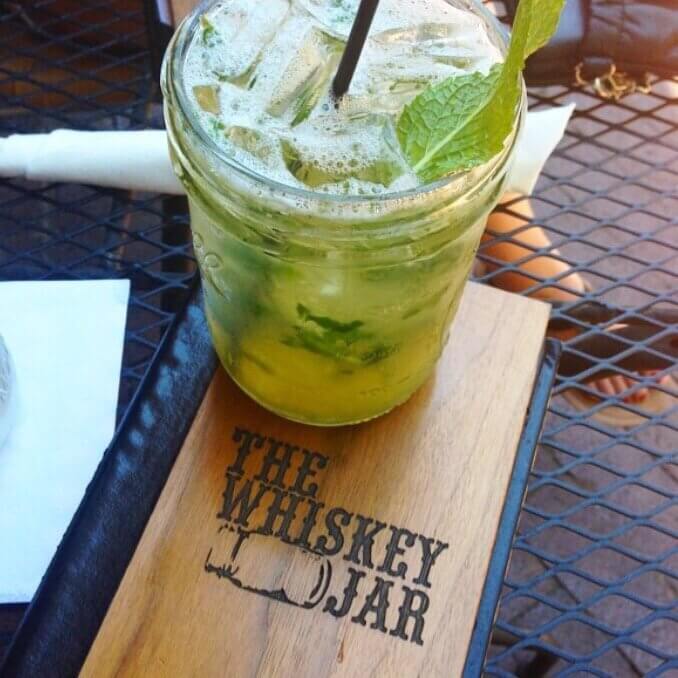 As a sucker for Southern food, I can assure you of the authenticity of this farm-to-table Southern style restaurant. Every menu item bursts with the simple yet rich flavors of the South. The hush puppies and biscuits with butter and apple butter never disappoint, nor do the chicken and dumplings or the pulled pork BBQ sandwich. Though I'm more of a vodka girl myself, I do find the whiskey selection of over 30 different types quite impressive. A personal anecdote: The Whiskey Jar goes down in history as the site of my first ever date in college. Well, it might not even really count as a date. The dinner came before a fraternity formal, and I'm pretty sure the fraternity mandated that the boys feed their dates before the event. It was also a group dinner. Alright so it definitely doesn't count as a real first date, but nonetheless I have fond memories as a college freshman at this fine establishment.
10. Continental Divide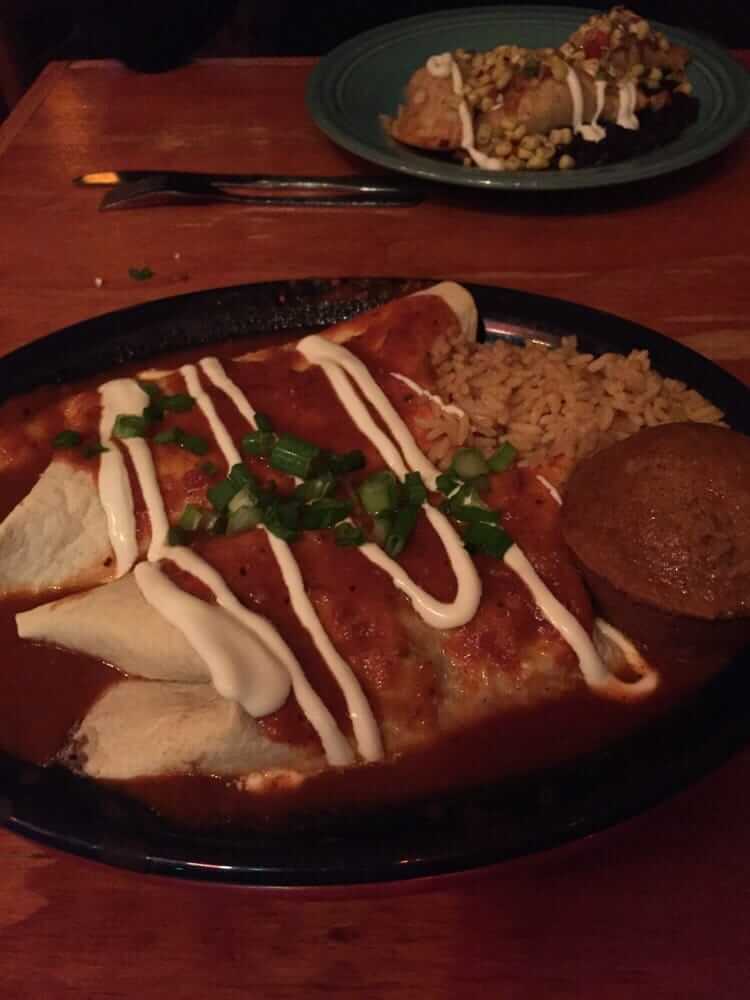 A neon light on Main Street beckons passerby of Continental Divide to "Get in Here." You should definitely obey this command. This Charlottesville hotspot serves Southwestern style dishes that appeal to cravings for spice and also tequila. I highly recommend the Red Hot Blues appetizer, which features blue corn chips topped with goat cheese, jack cheese and red onions. You can't go wrong with the Santa Fe enchilada as your entrée. Tequila fans out there will love the house made margaritas with your choice from an extensive tequila list. Salt on the rim kind of person? I hope so. A couple of these strong margaritas will help calm your nerves for your big date night. The cool, laid back vibe of Continental Divide facilitates an optimal date environment through comfortable booths and a cozy interior.
BIG TICKET DINNER WITH THE PARENTS
Visits from the parents mean lots of food. Likely your parents miss you a lot, and they want to spoil you when they come to town. Not only does this mean stocking you up at the grocery store for the next two weeks, but it also means taking advantage of those pricey Charlottesville restaurants you can't afford on your own. Thanks, dad, you should really come visit more often.
11. The Local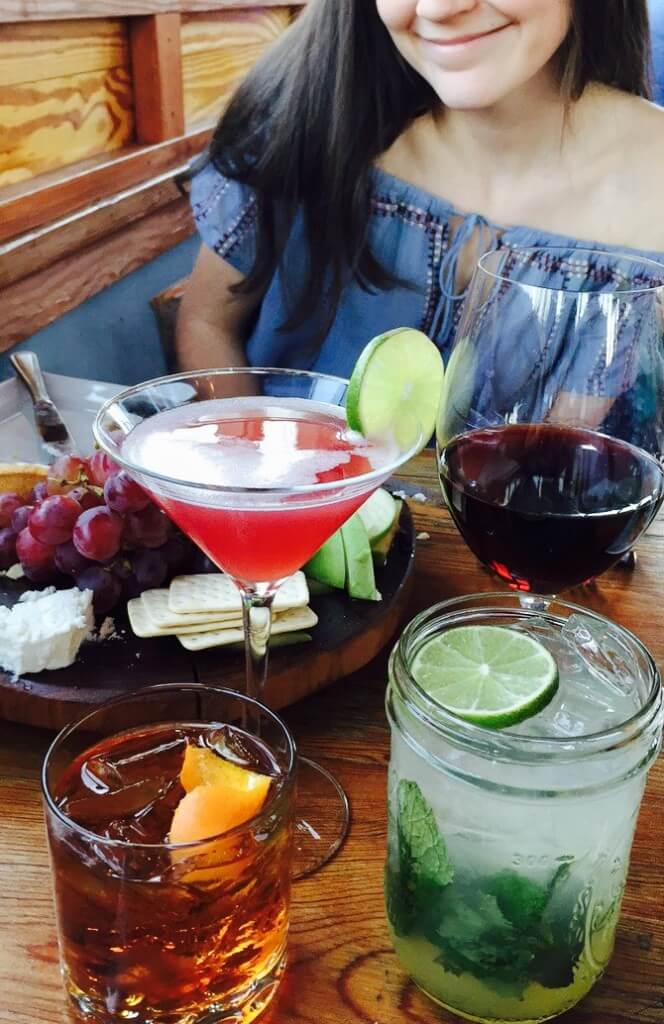 The first time I brought my parents to the Local, they asked why we had never eaten there before. The Local remains a favorite not only for out of town visitors, but also for Charlottesville natives, as the name suggests. In order to take full advantage of the phenomenal cocktail list, you definitely want to dine at the Local when your parents pick up the bill, because even a couple rounds of drinks can become pretty pricey. Similarly, most entrees cost around $20, but the freshness of the local food makes it worth it. Feeling like an expert Cville foodie yet? You must check out the Local before you can make that claim.
12. Vivace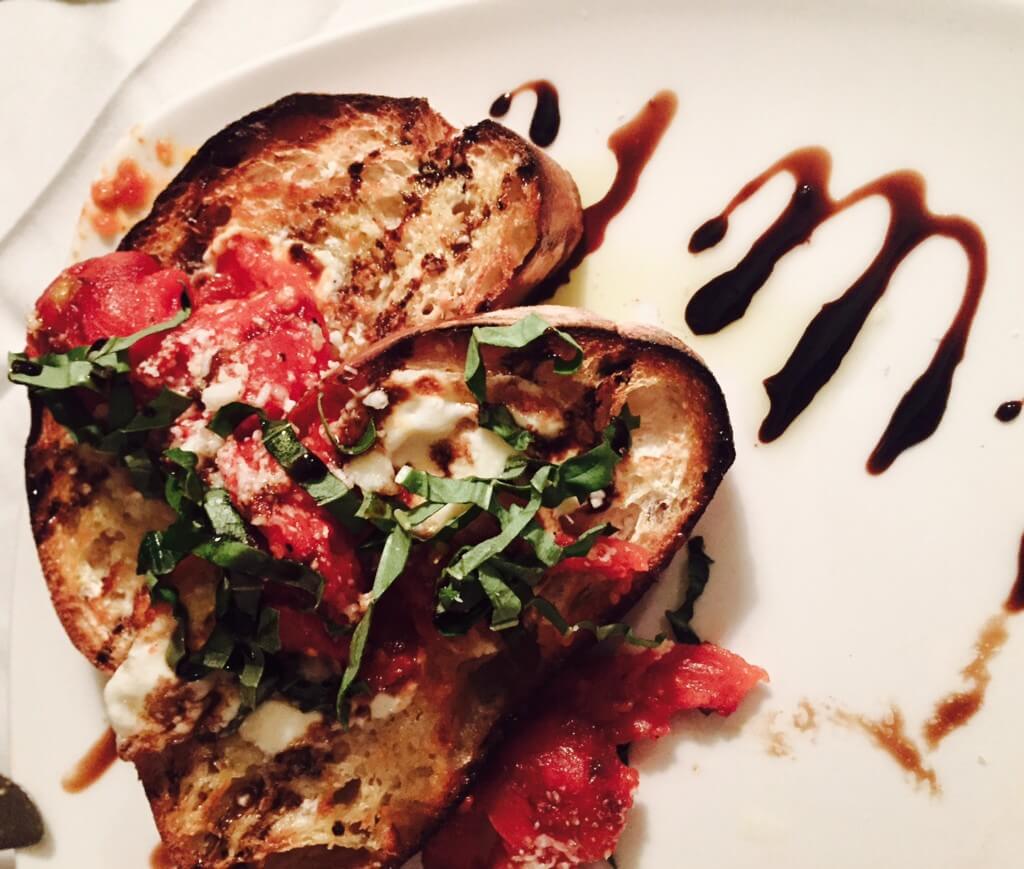 Charlottesville dining would be incomplete without trying out an Italian restaurant. I once drove by Vivace and saw the hundreds of strung lights on the outside patio and thought to myself, "What a great date spot. That looks so romantic." Naturally, I made my parents serve as my dates and take me there next time they came to town. "Vivace's food and wine are so delicious that whenever I eat there, it makes me feel like I'm back studying abroad in Italy sitting at my favorite trattoria," fourth year Amy Dalrymple said. Favorite menu items making me salivate as I write include the bruschetta appetizer, lasagna bolognese and gnocchi. Better yet, Vivace's humongous portion sizes ensure delicious leftovers. I got three additional meals out of my bolognese last time I went to Vivace. I definitely stretched the reach of my dad's credit card on that one, but hey, it saved me a fair bit of cash that I then wasted on my coffee addiction.
13. Ten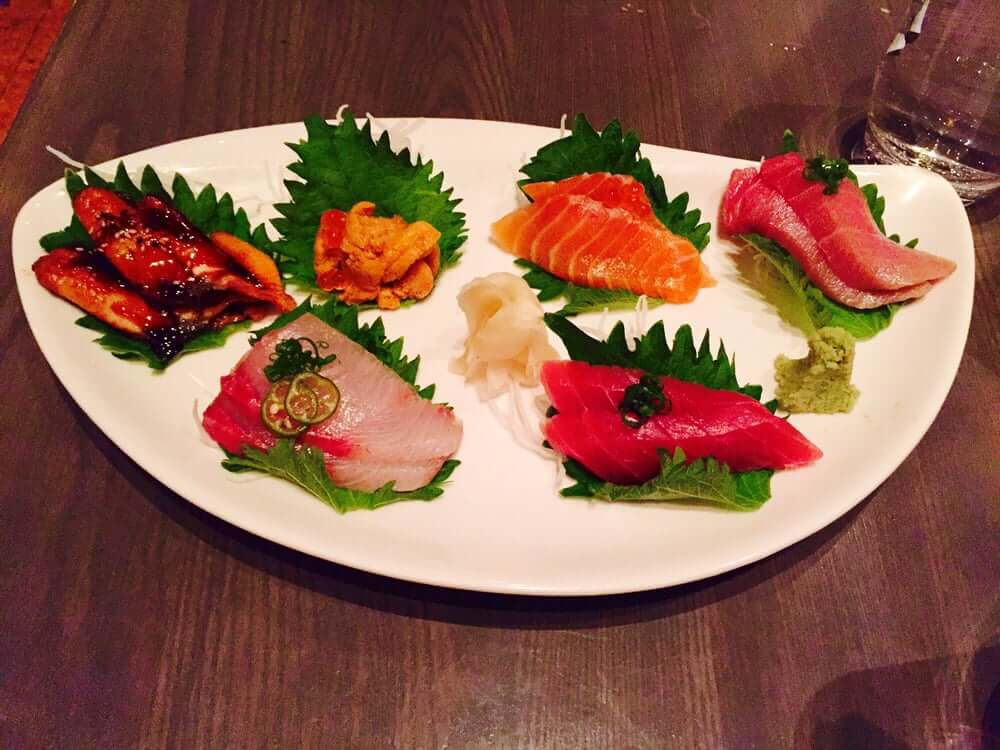 Sushi-obsessed like the rest of the nation? Cville has you covered. A modern Japanese tapas restaurant, Ten creates a social and engaging atmosphere. Focus on conversations about the shared food when your parents try to grill you about your grades or complain about how you never tell them anything about your life. Because the plates are small and expensive, parents are essential when eating at Ten. I guess if you could find a high rolling date that would work, too, but definitely let me know how you managed to make that happen. At Ten, the chefs treat the flavor and presentation of each dish with equal importance. Not only will you thoroughly enjoy the fresh sushi, but you will also have many opportunities to snap the perfect food pic for Insta.
14. Oakhart Social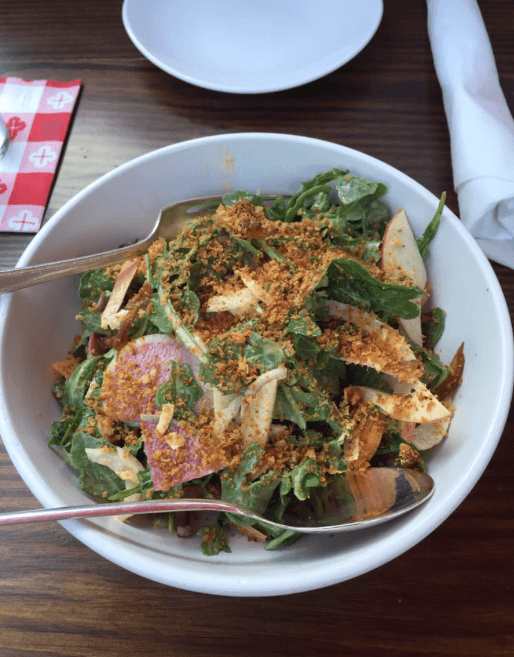 Oakhart Social's indoor dining room fuses with the outside patio on nice evenings when the weather permits raising the restaurant's repurposed auto garage doors. Last time I went to Oakhart Social with my mom, she loved immersing herself into the quintessential UVA scene as I ran into many friends from classes and my sorority. I think this took her straight back to her college glory days. The food and drink rack up a steep bill, so save this spot for when your parents want to enjoy a lovely dinner with their extremely mature college student. Sit back, sip that expensive red wine and thank the gods that you get to save any entire weekend's worth of meal money for your next stunt at Trinity.
15. Mas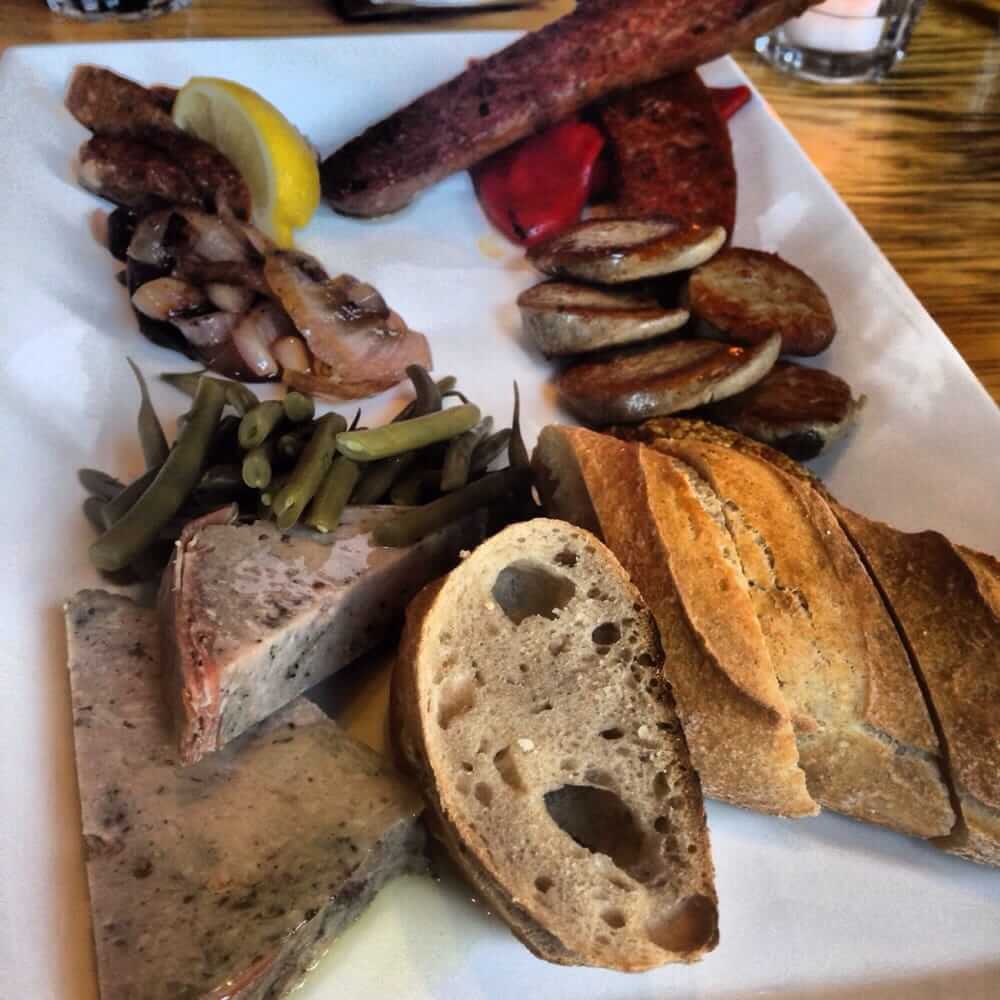 Another tapas restaurant, but this time, Spanish style. Mas revels in the slow food culture that places importance on the experience of dining as a repose from daily life. "Mas is my family's go-to place for a dinner out. It has a lively atmosphere with amazing food and drinks (sangria!). It's tapas, which means the food adds up quickly, so it's best to go if mom and dad are picking up the bill. If you have a small group, sit at the bar over the cooks—that way you can see all the different tapas and put in your order straight to them," fourth year Caroline Thorpe said. Thorpe recommends the Cols de Brussels, Papas con crèma, crab cakes and bacon wrapped dates. Impress your parents with Charlottesville's incredibly rich and diverse restaurant culture by taking them to Mas. More please.