Throughout my first experience taking a fiction writing class, I learned to hone my voice as a writer through the lens of my characters, to allow time to unfold from their perspective and let uncertainty help shape plot and conflict. I suffer from a generalized anxiety disorder; so, even with fiction, that means I like to have answers as soon as possible. When I read novels, I regrettably admit to skipping down a couple of lines when the suspense is too overwhelming, just for the gratification of knowing what happens next. Nothing left for interpretation, nothing left on a cliffhanger. I found myself translating these unsaid anxieties into my characters as a writer, especially while writing my final short story for my last English class as an undergrad. I knew I wanted a beginning, middle and end, and I had concrete ideas for each point in time.
It didn't exactly matter how I got there, I just wanted to get there.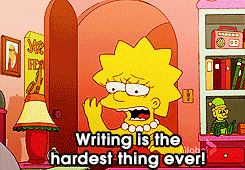 For the last few weeks of class, I'd been learning (and trying) to let go, both as a senior in college and as a writer for my fiction workshop. I learned that it is okay, even necessary, to just stay enveloped in one single moment and describe it vividly—without speeding to the very next scene. Ultimately, I decided I needed to tackle my short story revision like my attempt at senior year, anxiety and life: one slow step at a time.
At the beginning of the semester, I welcomed the comfort of reading texts and discussing them with my peers. I spent the past four years at St. John's University analyzing works of fiction and theory, and developed a love and familiarity for digging deep into an author's words and stripping every syllable for meaning. The answers were there and they were solid— I could come up with pages upon pages of literary analysis and research to prove myself.
However, when we read Franz Kafka's The Metamorphosis in class and I went to put my English major cap on, my professor told us to approach it from the character's perspective. My brain struggled to comprehend how to read a story through a fiction writing lens, especially when the character's storyline was so hazy and unpredictable. Kafka's story was the perfect example of a work of art that does not have a single explanation at the ready— you're forced to watch time advance with little to no expectation for what will happen, why it's happening and any access into the thoughts of what anyone else is thinking. Learning about the limitations of perspectives and the effect of writing in the present was an incredibly eye-opening moment for me as a writer.
Sometimes great fiction has no ending; like our lives, it's left up for interpretation.
This limited point of view is something I wanted to capture in my own story, in my own life. Sometimes you just do not know what will happen next… and that's okay. However, with my initial draft my biggest problem was, universally, the ending that I added just so there would be an ending.
When I brainstormed my story, I knew that above all things, I wanted to use one of my short activities from earlier in the class that I felt really proud of. It was basically the culmination of my tween Twilight obsession (and every subsequent vampire franchise that came out after) and something that I always wanted to write. Enamored with doomed romances and forbidden loves, vampire stories are my niche: the more dramatic and tragic, the better.
However, I was so stuck on showing too many different tropes at once: the heart wrenching plot of a vampire who wants to protect his human but he himself is her most dangerous predator; the innocent human who wants to live forever with her true love; and the turning scene. I thought if I could fit all three ideas into 10 pages, maybe other readers could understand that the chaos was representative of such a volatile love story. I realized after class and reading through my constructive criticism that conflict doesn't just have to mean action; it could be just as compelling and important to a story if nothing happens at all.
I approached my rewrite with the idea of a "slow burn" in mind; no unnecessary side characters, no actual violence, no predictable or planned "gotcha" ending.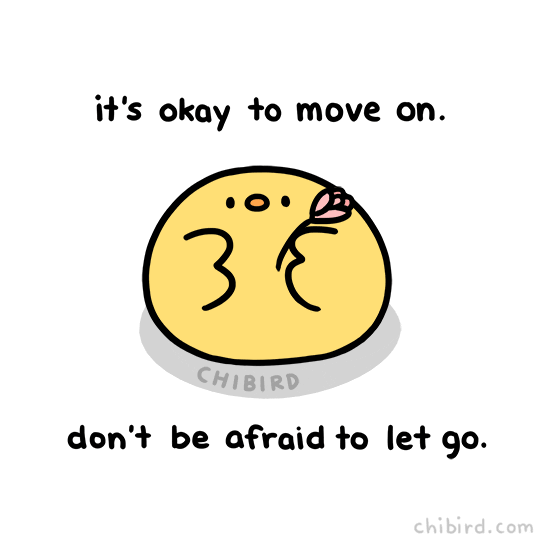 I wanted to show my characters alone together, with a glimpse at the inner conflict that the reader is forced to listen to and experience with them in real time. When I finally let go of the "necessary" steps I thought I had to take to further my plot along—the stable and not-so-scary beginning, middle and end— I felt my story take on a whole new meaning. The power of suggestion, the tension of the will-he-or-won't-he bite the human plot, all made for a much more interesting story. Finally, I created something happening right at that very moment.
I allowed myself to write an ending that was not final. I left the fate of my characters on a "not just yet" note. Things may or may not happen eventually: they could both become vampires, they could break up, they could move away, who knows? But for that moment and that night, no one surrendered just yet. Not even me.
It felt like a release both in the story and in my own life to end my assignment that way, for my final class as an English major. Like my own fictional characters, I tried to stay present in my own, intimate moment for as long as I could. This was the last academic content I'd create before my undergraduate degree ends… wasn't that scary? Yes. But, still. We don't know what will happen, I myself don't even have an idea about where these two characters will end up. Yet, through this class, I learned to appreciate the beauty of uncertainty. Sometimes a story, and a first-time creative writing class, is so beautiful and so impactful once you simply let go, and let the words lead you down a path unknown.