Every business relies on data to make decisions, but not many can decipher what the numbers indicate. That's where data analysts come in. Data analysts find, analyze and communicate the hidden stories within data. This lets company executives and managers utilize the otherwise senseless numbers to make "data driven" decisions. Data analysts benefit virtually any company, making their job one of the hottest on the market. According to data gathered by the U.S. Bureau of Labor and Robert Half Technology's 2020 IT salary report, data analysts will rise to one of the most in demand jobs by 2022.
So, if you want to become the MVP of any market and any industry, consider a career in data analytics.
What do data analysts do?
Data analysts bring together the practices of identifying and communicating data, meaning they need technological skills, good communication and creative thinking skills. Because your work holds value in many industries, the type of work you do can vary greatly based on who you work for and what they need. This can offer a lot of flexibility in choosing what sector and type of profession works best for you. Data analysts not only can work in varying industries like health care, finance and retail but within those industries as well, like in sales, social media, inventory, business and more.
It all depends on what data your boss wants you to analyze or what kind of specialization you have. Regardless of where you work, some things stay the same for data analysts. The basis of a data analyst's work lies in gathering and organizing data, using that data to identify patterns and communicating meaningful conclusions that higher ups can use to make decisions, no matter the field.
Day to day tasks and roles
A data analyst must design and maintain data systems and data bases that collect andor compile your data. Additionally, they work with mining data(the process of extracting usable data from a raw data set) from primary and secondary sources and cleaning, or removing inaccurate or bad data from the mined set.
They use statistical tools to interpret data sets, and pay close attention to any trends or patterns that develop, which can be used to make conclusions later. Data analysis is a group effort; those in the field work with other teams like tech, management or data science to set goals and get feedback on their work. Finally, analysts must prepare reports explaining the trends, patterns, their predictions and the process for executives to not only understand but make decisions based upon the data found.
What does it take to become a data analyst?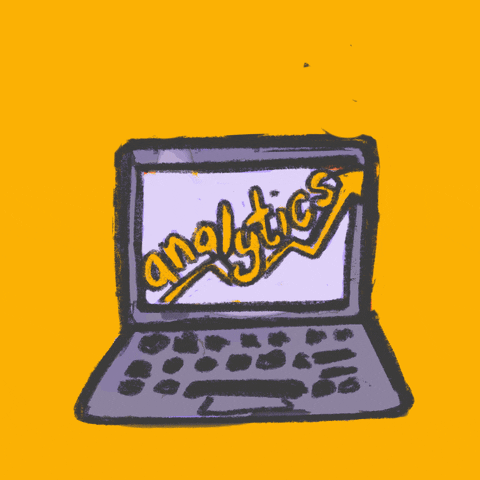 Since data analytics is still an up and coming field, no one path leads to becoming a data analyst. As the field has grown, more and more colleges have introduced bachelor and master's degrees in data analytics which can get you easily started at an entry level job upon graduation. However, students who major in mathematics, statistics, or economics still learn a lot of the key skills needed to become a data analyst. If you want extra verification, you can always take a certification course on data analysis to pair with your bachelor's degree.
For a career in data analysis, it's easier to go by the skills you need to know rather than the degree you need to have. The skillsets of data analysts fall under two main branches: the technology side and the communications side. For the technological side, a data analyst needs to have knowledge of a data base language like SQL, Python, or R. Data analysts also need to understand spreadsheet programs and tools, as well as data visualization software like Tableau or Qlik. Lastly, on the tech side, analysts need a moderate understanding of mathematical and statistical skills such as probability theory, statistical modeling and predictive analytics, which help them measure and organize data.
On the communication side, data analysts must excel at writing clearly, because writing turns all their data, patterns and hard work into results for executives to use. They also need a certain level of creativity to think outside of the box and approach roadblocks from different perspectives to solve problems and identify hidden patterns. Data analysts also need to think strategically about how information will help stakeholders make data driven decisions.
What should you know about becoming a data analyst?
Expected Income
Across all industries, data analysts remain in high demand, which your paycheck will appreciate. While payment can depend based on your industry and where you live, an entry level data analyst job can pay around $54,000 a year according to Zippia Reports . After two to four years in the profession, that medium rises to about $70,000 a year. A specialization and senior status makes a data analyst even more valuable, with salaries rising to $100,000.
The current and future job market
As more businesses start to recognize the benefits of data analysts, the job market continues to grow immensely. According to the U.S. Bureau of Statistics, data analyst employment will grow by 26% from 2018 to 2028 ─ much faster than the occupational average of 5% ─ making it the perfect time to enter the field. According to the 2018 study conducted by Dresner Advisory Services on the Big Data Analytics Market, the percent of companies starting to incorporate data analytics grew from 17% to 59% from 2015 to 2018, a compound annual growth rate of 36%.
The World Economic Forum identified that by 2022, 85% of companies will adopt data analytic technologies and 96% of companies plan to hire permanent staff with skills related to data analytic roles. Also, unlike other jobs threatened by tech replacing or outdating them, the more automated data analytics become, the more essential data analysts become to analyze, apply and communicate what the data shows.
Work Environment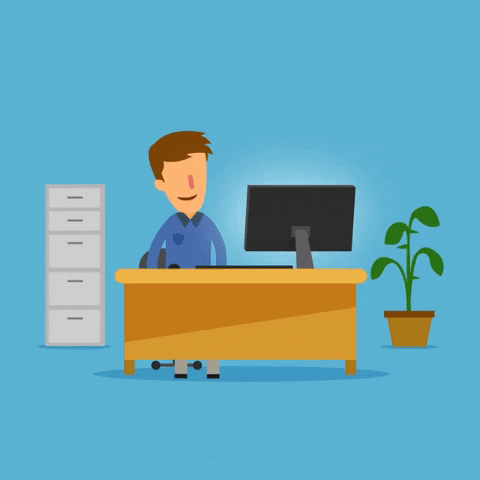 Luckily, if you'd rather bounce around the world and stick to the Zoom call lifestyle, data analyst jobs can often occur remotely or from home, offering tons of flexibility for individual needs. However, for those who do choose to work in an office, the work environment will vary greatly based on the industry and place of employment. Smaller companies may hire only one data analyst to run an entire process from start to end. Whereas larger companies with massive amounts of data hire many analysts to focus on specific segments of the process or different departments.
In terms of the day to day life of a data analyst, most of your hours will transpire before a computer, but that doesn't mean entire solitude hidden away in a cubicle. Data analyst jobs are highly interactive and analysts often collaborate with other teams and departments in the company.
"The work environment is really fun because you generally work with software engineers and data scientists," Motion Recruitment lead data analyst Jessica Rehberger said. "So you'll have all these brilliant people in this room, that you're all trying to work towards a common goal and you all have different specialties to help contribute to that end goal."
Working with these other great minds, whether to collaborate on a system for the data, or to receive advice, will improve your work and help you catch any errors. Working with other teams can also help you develop the appropriate goals for your current data work. Especially when you first enter a job at a new company, you won't know everything or have all the context for the projects you're tackling. Asking questions and communicating with other departments can fill you in on that missing context you need to set the right goals for your work.
3 key skills absolutely necessary for a professional data analyst
If you want to be a great, highly sought-after data analyst you first need to excel at these three skills, and surprisingly none of them have anything to do with math or stats.
Creativity
When most people think about jobs that deal with numbers, they don't often associate creativity with technical jobs. Data analysts need to be creative both technically and aesthetically. On the technical side, data analysts often need an outside-of-the-box approach because sometimes you have to invent the box yourself.
"There's no 100% right way to do a lot of the aspects of the job. There's times where you're going to Google something and it just doesn't exist. It's never happened where no one's documented it. So you're like, well, I guess we'll figure this out," Rehberger said. "You have to think out of the box for a lot of the technical problems that you'll encounter."
Learning to create your own ways of doing things and using out of the box approaches will also make you a great problem solver, already trained to look outside of the normal steps and come to a new solution.
Creativity also comes into play with the aesthetic aspect of the job.
"The important part is the numbers, but you also need to make it so people are happy to be looking at it. Because if, at the end of the day, you have great information on there, but it's hard to understand or just ugly, no one's going to want to look at it, no one's going to use it," Rehberger said.
Despite all your hard technical work, aesthetics can unfortunately make or break your project, so creativity can act as an essential part of securing your job.
Translate and Communicate
As a data analyst, your main job requires you to find the story the data tells by identifying patterns and then translating it for other people to understand and apply.
"The vast majority of our time is going in the actual prepping the data before visualizations and this is very much a team effort," Amerisource Bergen data analyst Alex Freberg said. "Data analysts do play a pretty big role in that, not so much in the ETL (extract, transform, and load) process of writing the code, but more on helping to write the business rules to transform the data, understand the data and where the data fits in in the grand scheme of things for all the products."
It's unfortunately not enough for just you to be able to understand the trends and patterns in the data. You need to make sure those above you can understand what it all means in terms of the big picture and why they should care. When you translate the story from the data and put it into context, you give meaning to the scramble of numbers on the screen.
"It gets so technical people will fall down that rabbit hole and then people in the business side just don't understand what you're saying," Rehberger said. "If they don't understand what's going on, what you're saying, they can't make any actionable results from that. What makes you a successful data analyst is if the business is making actionable items based off your recommendations."
As a data analyst, you work as the translator between the data and the people in charge, making good communication skills essential to your job.
"A lot of times one person that I'm working with in a higher up position is our senior VP. We get to really dig into what we're going to use the data for, and how were going to use the data to drive our goals for the quarter or the year," Freberg said. "It's a very unique position in that I'm working with people way, way, way above my, my paygrade. But you know, I get to see their vision for the future of the company, and where they want to take us and then help drive that with the data that we're collecting and how we use the data."
Working as a translator for higher ups comes with the perks of seeing how your work plays an essential role in decision making processes and how it can shape the future of the company.
Ask Questions and Keep Learning
Part of the fun of working in such a flexible industry? You never know what you could work on next? However, that means you might lack the important context to complete projects you're undertaking. As a job in which context plays such an important role, you need to find a way to learn quickly. Your best resource lies in those around you.
"You can go into a new job without knowing the industry so well, as long as you're willing to not be shy and ask a lot of questions. No one expects you to know everything, especially when you're a data analyst," Rehberger said. "You can have thousands if not millions of lines of data, no one's going to expect you to know what every ounce of information means. That's not possible. So as long as you're willing to ask questions you'll be okay."
In order to put your work into context for others to understand, you have to learn the context yourself first. If you're willing to put in the effort to always continue to learn, you can succeed in any industry as a data analyst.
"I really like [that] the work is so broad and there's so many things that you can learn. I find myself spending a lot of time learning just on my own, working through courses, watching YouTube videos on how to do certain things," Freberg said. "And all those things I'm able to apply to my job that week, month, the very next day because the skill level is almost uncapped. That is one of the things that I've really found that I personally enjoy, which is just continuing to learn about every skill that, you know, there is."
The realm of data analytics holds unlimited new things to learn and improve upon, not only bettering your work as a data analyst but if you truly love the job, always keeping you entertained and excited.
Reviews of the profession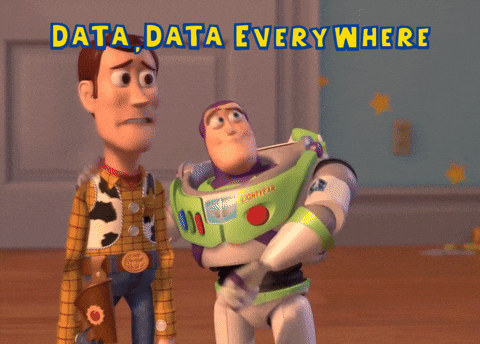 "I really like going to work every day and feeling like I'm doing puzzle solving. And then from the puzzle solving, having to explain how you solve that puzzle to other people, and demystifying that information," Rehberger said. "It's really cool because a lot of the time when you work as a data analyst, you get to see the data live as it comes in as opposed to being reactive to the historical information on it."
"A lot of people think that data analyst's kind of have their heads down or in the data a lot, which is true, but the vast majority of my time is spent with people. I came from a background of working in therapy so I really like that personal engagement and I like interacting with people day to day and I wasn't sure if I was going to get that in the tech industry," Freberg said. "I found the exact opposite—I work with people so much and so often and I've really formed a really good kind of community within my team. That is something that I've really come to enjoy and really happy that it wasn't just on my own kind of world."